Trump's hospitalization and current health condition following COVID-19 diagnosis
An official said Trump will work out of the hospital for the next few days, adding that his symptoms are still mild, that he's in good spirits and doing well, 7 San Diego reported.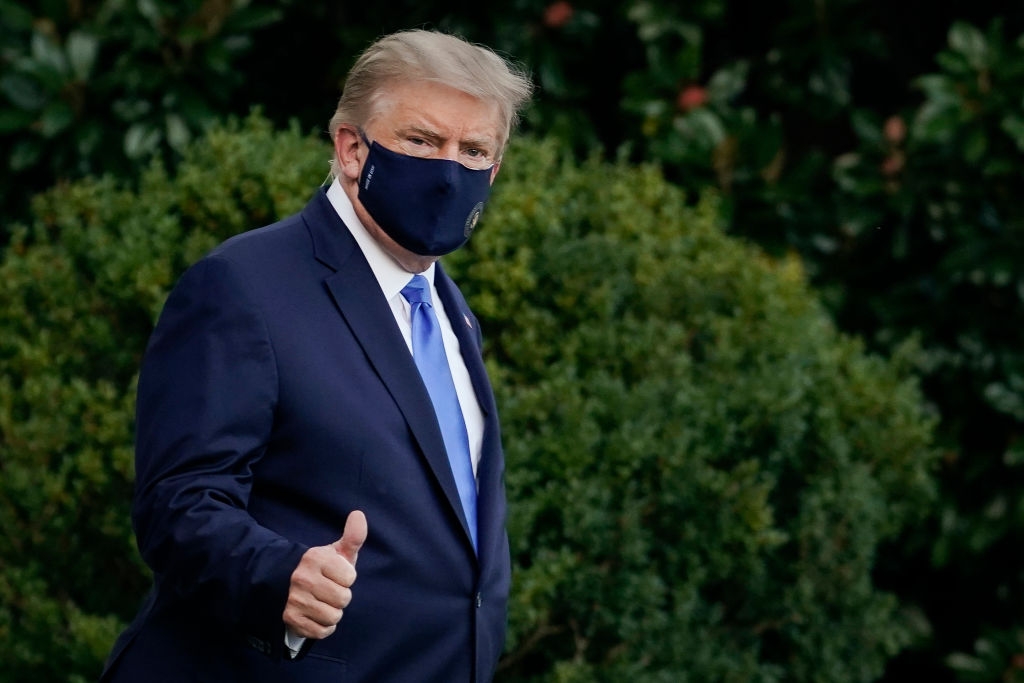 President Donald Trump appeared in public Friday evening for first time since testing positive for COVID-19 as he boarded Marine One to head to military hospital (Photo: ODT)
Trump's hospitalization
President Donald Trump appeared in public Friday evening for first time since testing positive for COVID-19 as he boarded Marine One for what was expected to be a stay of a "few days" at a military hospital.
Wearing a navy blue suit, a blue silk necktie and a dark face mask, Trump waved to the media and gave a thumbs up, but did not stop to talk. Chief of staff Mark Meadows, also wearing a mask, followed him aboard.
Members of the aircrew, Secret Service agents and White House staff wore face coverings to protect themselves from the president onboard the helicopter.
According to Channel 3000, the White House said the visit to Walter Reed National Military Medical Center was precautionary and that Trump would continue to work from the hospital's presidential suite.
After his arrival, the President posted an 18-second video to his Twitter account, seeking to reassure the American people he is doing "very well" after his coronavirus diagnosis.
"I want to thank everybody for the tremendous support. I'm going to Walter Reed Hospital. I think I'm doing very well. We're going to make sure that things work out. The first lady is doing very well. So thank you very much, I appreciate it. I will never forget it. Thank you," he said.
Earlier Friday the White House said Trump remains "fatigued" and had been injected with an experimental antibody cocktail for the virus that has killed more than 205,000 Americans.
The President informed he was doing well on Twitter (Video: Twitter)
Trump's current condition
Trump himself was said to be spooked after he announced he tested positive early Friday, and has become increasingly alarmed by his diagnosis as he developed symptoms like a fever overnight, according to a person familiar with his reaction, CNN said.
A Trump adviser said there is reason for concern about the President's health.
"This is serious," the adviser said. The adviser went on to describe Trump as very tired, very fatigued and having some trouble breathing.
A source familiar with the situation said White House officials have serious concerns about Trump's health and a top administration official told CNN that Trump is "OK for now, but our fear is that things can change quick."
A third source said the President's condition is worse than first lady Melania Trump's.
Still, there has been no transfer of power to Vice President Mike Pence, said White House spokeswoman Alyssa Farah. "The President is in charge," she said.
A White House official on Friday evening stressed there is no reason for the public to be alarmed about Trump's condition.
The official acknowledged that Trump is dealing with some symptoms of the virus and is "fatigued." But, according to the official, the President's condition is not deteriorating. In The official said there are plans to keep the public updated on Trump's health over the coming days.
The President is taking the situation "very seriously," the official added.
The White House had continued to insist the President "remains in good spirits, has mild symptoms, and has been working throughout the day" in the hours before he traveled to Walter Reed.
Taking Regeneron antibody cocktail
Trump has had a fever since Friday morning, with "mild symptoms". The President is reportedly had been administered a Regeneron polyclonal antibody cocktail and has been taking zinc, vitamin D, famotidine, melatonin and a daily aspirin.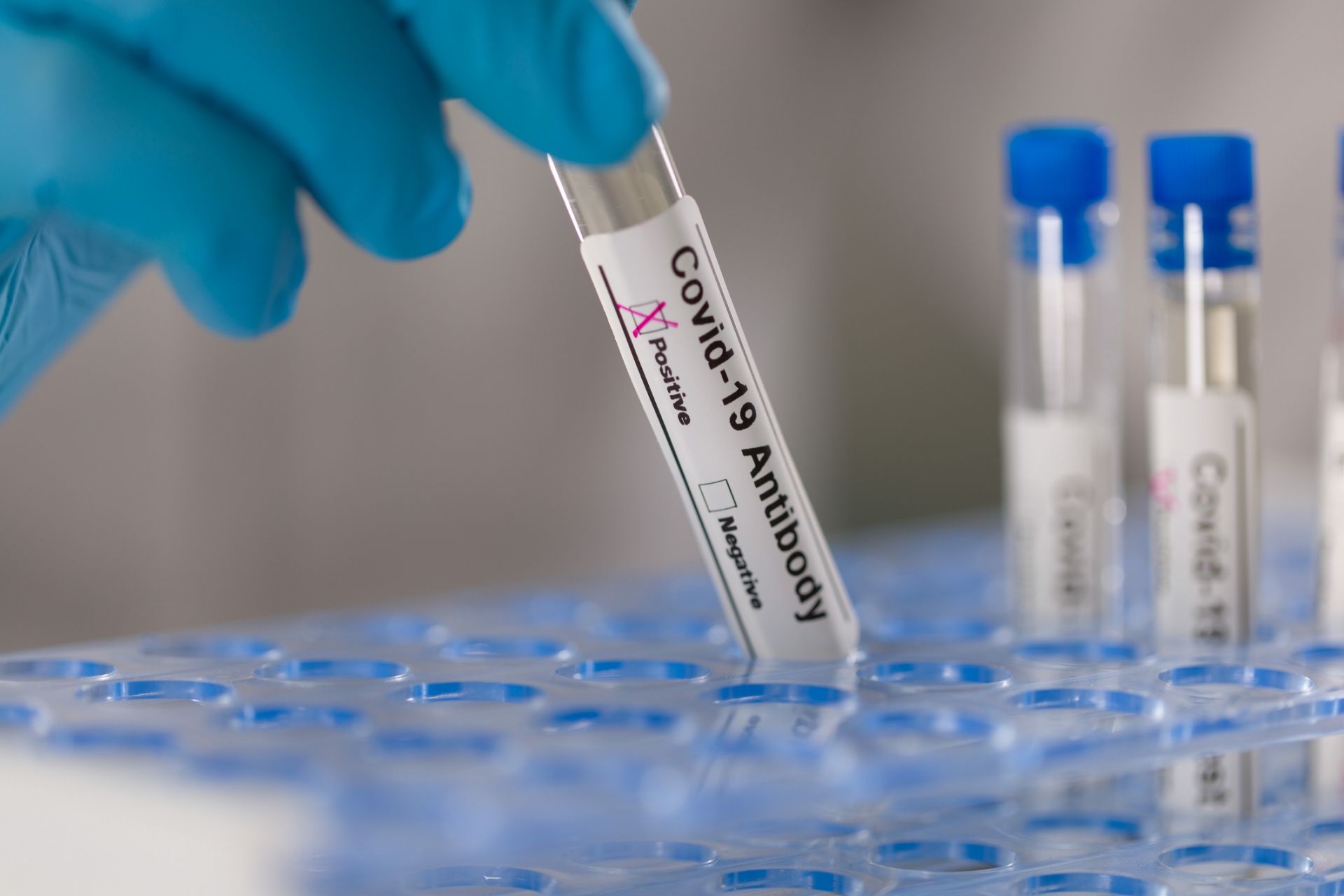 The President is reportedly had been administered a Regeneron polyclonal antibody cocktail

(Photo: BioPharmar Reporter)
The decision to give Trump an experimental monoclonal antibody cocktail illustrates how concerned the White House may be about his Covid-19 diagnosis, Dr. Jonathan Reiner, CNN medical analyst and professor at George Washington University, told CNN on Friday.
The memo also said Melania Trump remains well with only a mild cough and headache, and the remainder of the first family is well and have tested negative.
The President disclosed in the early morning hours on Friday that he and the first lady had tested positive for coronavirus.
The development threw the country's leadership in turmoil and lent new uncertainty to the unfolding presidential race.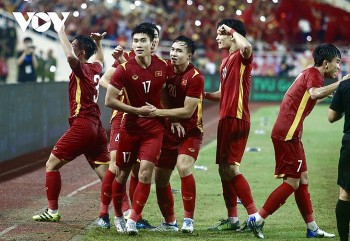 Viet's Home
The Vietnamese football team, both male and female, played their best, devoted themselves, united, and promoted the collective spirit, successfully defending their SEA Games champion title.