World breaking news today (September 30): Trump, Biden square off in crucial first campaign debate
World breaking news today (September 30): Trump, Biden square off in crucial first campaign debate. Meanwhile, Putin denounces 'external pressure', Moderna COVID-19 vaccine appears safe, working in older adults and gold prices also make headlines today.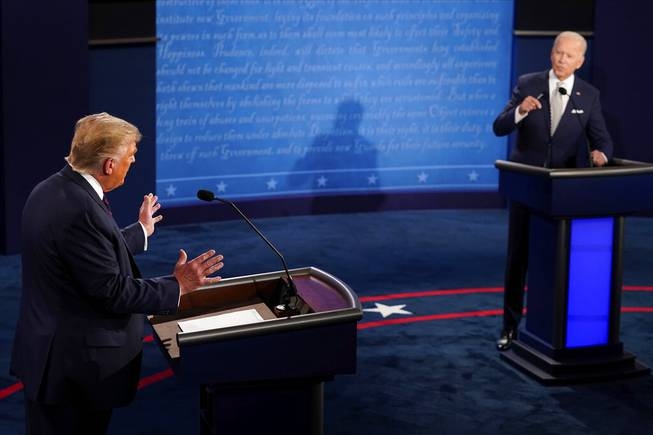 President Donald Trump and Democratic challenger Joe Biden squared off Tuesday night in their crucial first debate (Photo: Las Vegas Sun)
Trump, Biden square off in crucial first campaign debate
President Donald Trump and Democratic challenger Joe Biden squared off Tuesday night in their crucial first debate of the 2020 campaign, AP reported.
Trump and Biden arrived in Cleveland hoping the debate would energize their bases of support, even as they competed for the slim slice of undecided voters who could decide the election.
Trump had arguably his best chance to try to reframe the campaign as a choice between candidates and not a referendum over his handling of the virus that has killed more people in America than any other nation. Americans, according to polling, have soured on his leadership in the crisis, and the president has struggled to land consistent attacks on Biden.
Biden's performances during the primary debates were uneven, and some Democrats have been nervous as to how he would fare in an unscripted setting. But his team also viewed the night as a chance to illuminate Trump's failings with the pandemic and economy, with the former vice president acting as a "fact checker on the floor" while bracing himself for the onslaught that was coming.
Both sides looked to one-up each other in the hours before the debate.
Biden released his 2019 tax returns just days after the blockbuster revelations about Trump's long-hidden tax history, including that he paid only $750 a year in federal income taxes in 2016 and 2017 and nothing in many other years. The Bidens paid nearly $300,000 in taxes in 2019.
Meanwhile, trying to hammer home a claim that Biden is not up to the job of president, Trump's campaign pushed out a number of pre-debate accusations, including that the former vice president asked for numerous breaks during the 90-minute debate and had backed out of a search meant to rule out that either man was wearing an earpiece from which he could be fed answers.
Belarus: Putin denounces 'external pressure' as Macron meets Tsikhanouskaya
On Tuesday, Russian President Vladimir Putin denounced "unprecedented external pressure" on Belarus, which has been rocked by an unprecedented protest movement against Lukashenko since his controversial re-election and inauguration.
"Belarus has found itself in a difficult situation, in conditions of unprecedented external pressure after the presidential elections", the results of which have not been recognised by the European Union and the United States, Putin said in a video address to participants in a Russian-Belarusian forum.
Lukashenko, who has so far refused to have a dialogue with opposition leaders and protesters, sought the support of Russia to end the crisis. At a summit in Sochi between the two leaders earlier this month, Putin promised security support and a €1.2 billion loan.
"The relations between Russia and Belarus are stronger than time and the economic situation and are based on a solid foundation," he added.
The European Union said last week it does not recognise Lukashenko as president of Belarus because of large-scale protests by Belarusians who question the results of presidential elections that Lukashenko claims he overwhelmingly won.
Macron was quoted in Sunday's Journal du Dimanche newspaper as saying "it's clear that Lukashenko must go", ahead of his three-day trip to Lithuania and Latvia.
Following her meeting with Macron, Tikhanovskaya told AFP that she would deliver a speech in the French Parliament, Euro News reported.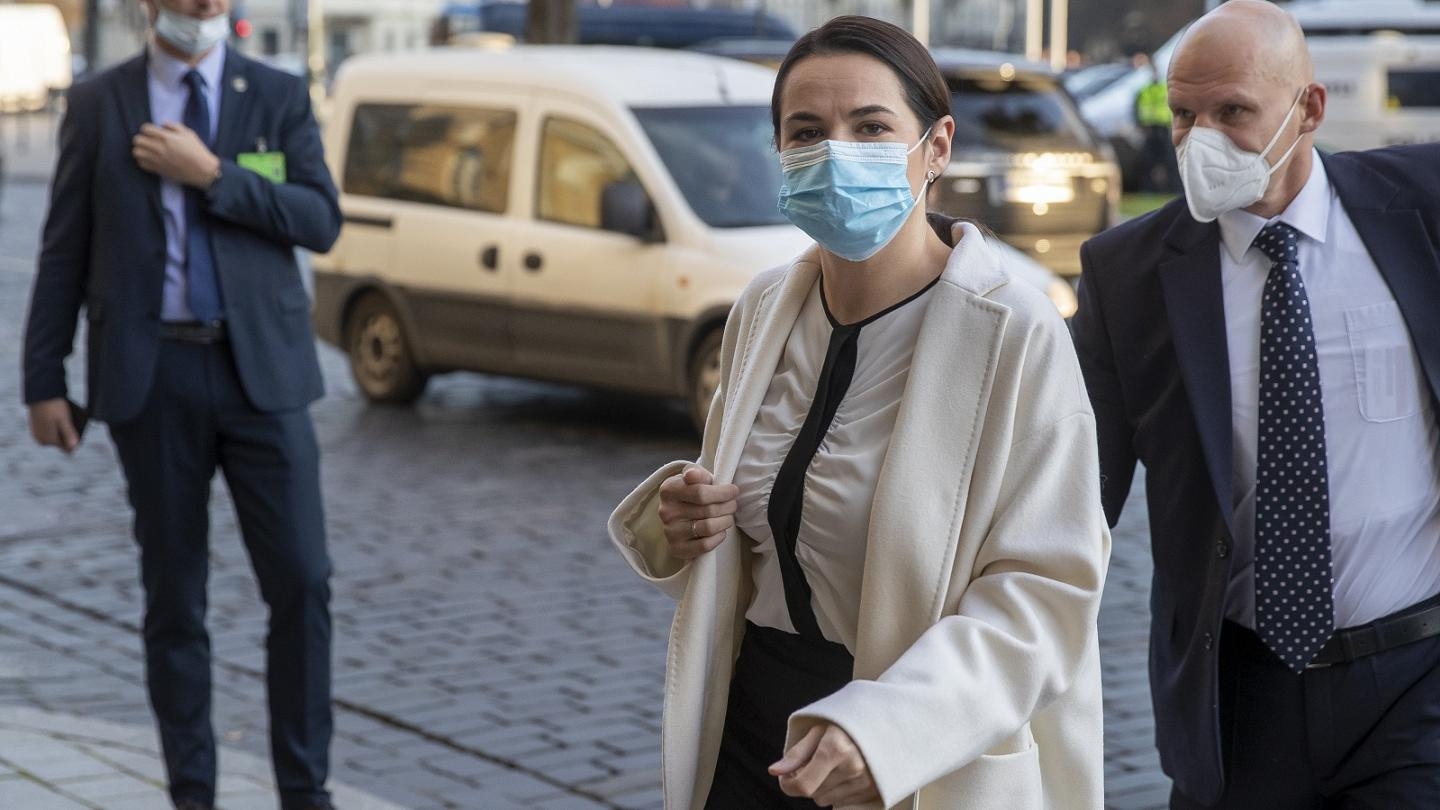 Sviatlana Tsikhanouskaya arrives for a meeting with French President Emmanuel Macron in Vilnius, Lithuania, on Tuesday, September 29, 2020. (Photo: AP)
Moderna COVID-19 vaccine appears safe, shows signs of working in older adults – study
According to Reuters, results from an early safety study of Moderna Inc's MRNA.O coronavirus vaccine candidate in older adults showed that it produced virus-neutralizing antibodies at levels similar to those seen in younger adults, with side effects roughly on par with high-dose flu shots, researchers said on Tuesday.
The study, published in the New England Journal of Medicine, offers a more complete picture of the vaccine's safety in older adults, a group at increased risk of severe complications from COVID-19.
The findings are reassuring because immunity tends to weaken with age, Dr. Evan Anderson, one of the study's lead researchers from Emory University in Atlanta, said in a phone interview.
Moderna is already testing the higher dose in a large Phase III trial, the final stage before seeking emergency authorization or approval.
Side effects, which included headache, fatigue, body aches, chills and injection site pain, were deemed mainly mild to moderate.
In at least two cases, however, volunteers had severe reactions.
One developed a grade three fever, which is classified as 102.2 degrees Fahrenheit (39°C) or above, after receiving the lower vaccine dose. Another developed fatigue so severe it temporarily prevented daily activities, Anderson said.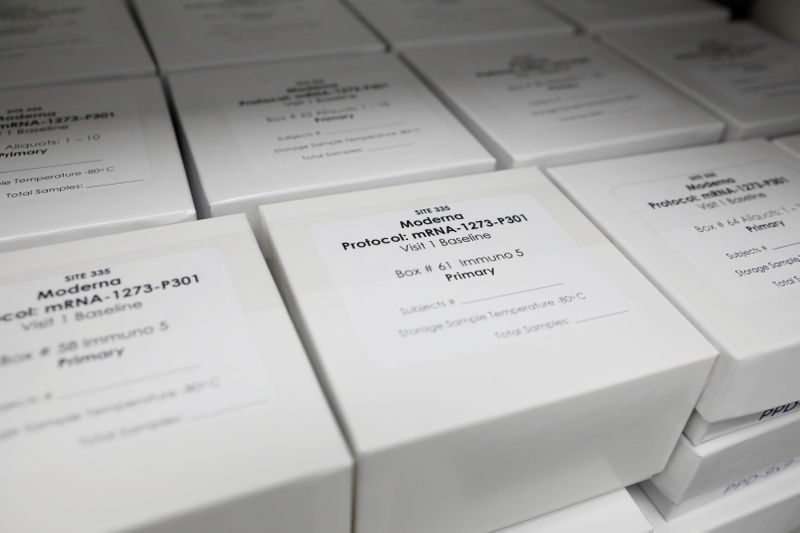 Moderna COVID-19 vaccine appears safe, shows signs of working in older adults

(Photo: The Star)
Gold price prediction: prices rally on Covid-19 concerns
Gold prices continued to rally as the dollar eased and US yields moved lower. Gold prices moved higher as yields declined and riskier assets eased. Gold prices for the first time in a while moved in the opposite direction of stock prices. Concerns of addition COVID spread in conjunction with higher bankruptcies have helped buoy the gold market.
Gold prices moved higher after bouncing near support near the 100-day moving average at 1,849. Resistance is seen near the 10-day moving average at 1,903. The 10-day moving average crossed through the 50-day moving average which means a short-term downtrend is in place. Medium-term momentum is negative but consolidating as the MACD (moving average convergence divergence) histogram is printing in the red with a rising trajectory that points to consolidation.
Short-term momentum has turned positive as the fast stochastic recently generated a crossover buy signal. The current reading on the fast stochastic is 24, rebound from the oversold trigger level of 20 which could foreshadow a correction, as reported by FX Empire.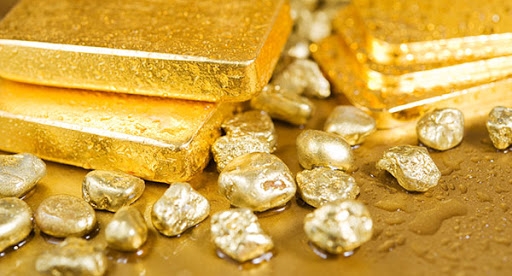 (Photo: US Global Investors)