New Ebola outbreak in the northwest Democratic Republic of Congo
The Government of the Democratic Republic of the Congo informed today that a new outbreak of Ebola virus disease is occurring in Wangata health zone, Mbandaka, in Équateur province.
The Congo had not yet proclaimed an official end to Ebola in its troubled east where there have been at least 2,243 people dying since an epidemic started there in August 2018
It is informed that six Ebola cases have so far been detected in Wangata, of which four have died and two are alive and under care. Three of these six cases have been confirmed with laboratory testing. It is doubtful how the epidemic came out during lockdown time. There is a likelihood that more and more people could be identified with Ebola when surveillance activities rise, reported the World Health Organization.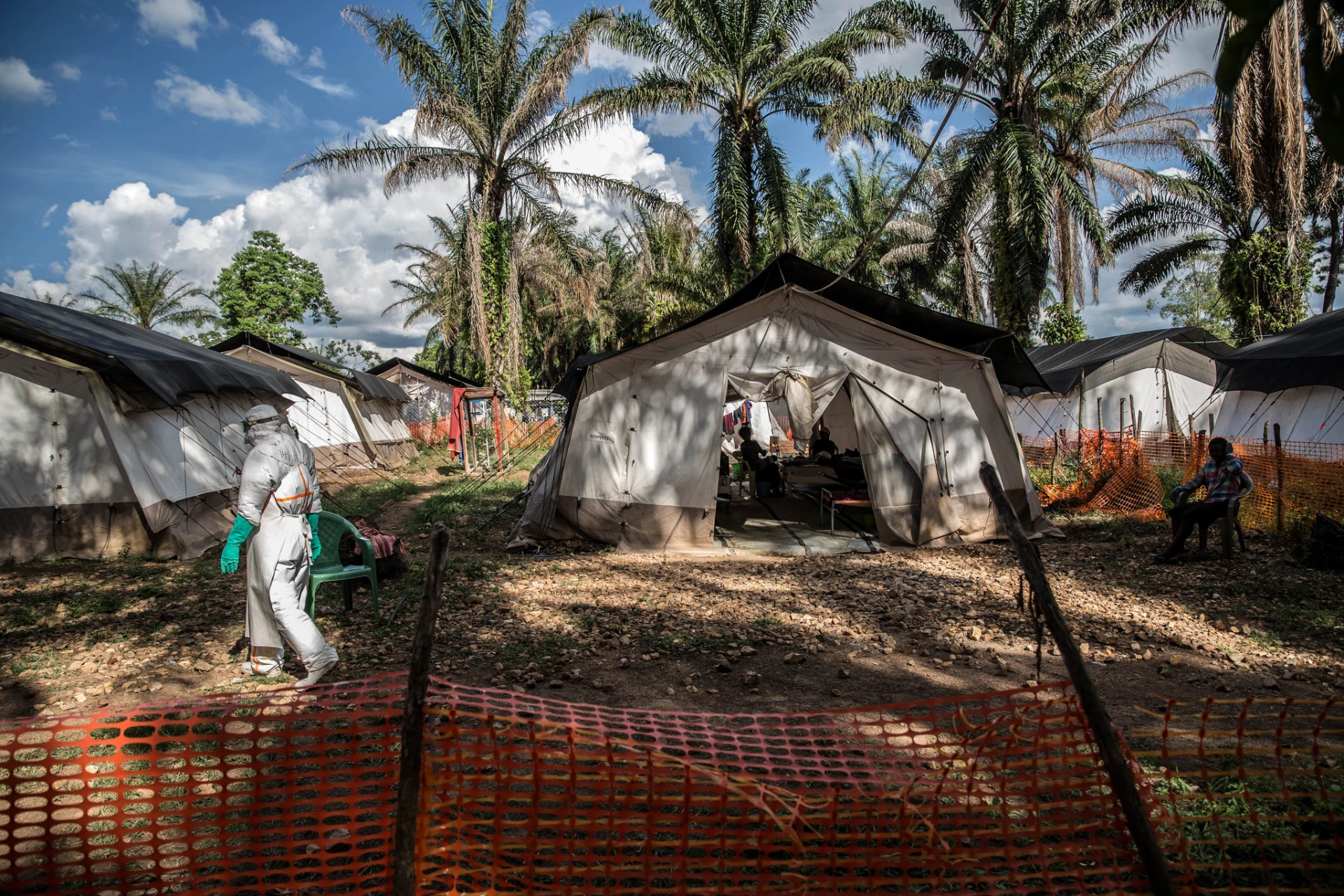 An Ebola treatment center in Mangima, a town outside of Beni in the eastern Democratic Republic of the Congo, last year. Experts are trying to investigate how the disease has now emerged in the west while the country is under travel restrictions due to the coronavirus. (Source: The New York Times)
Dr. Tedros Adhanom Ghebreyesus, WHO Director-Genera stated that COVID 19 is not the sole epidemic that human beings are facing. "Though much of our focus is on coronavirus, it does not mean that WHO neglects other health emergencies"
This is regarded as the Congo's 11th outbreak of Ebola since the virus was first discovered in the country in 1976. The city of Mbandaka and its surrounding area were the sites of the Democratic Republic of the Congo's 9th Ebola outbreak happening from May to July 2018.
"It's taking place at a difficult time when the world is struggling to combat with COVID 19; however, WHO has worked over the last two years with health authorities, Africa CDC and other partners to reinforce the ability to fight with outbreaks," stated Dr. Matshidiso Moeti, WHO Regional Director for Africa.
The WHO said it already had teams on the ground in the country. The teams will be in charge of supporting the collection and sample testing. Contact tracing is underway. It is highly likely that 25 people go to Mbandaka tomorrow. Moreover, the WHO is working to ensure that inhabitants are provided with crucial healthcare services in spite of emergency events.
There have been numerous outbreaks of Ebola in Congo over many years, and most have been resolved comparatively quickly.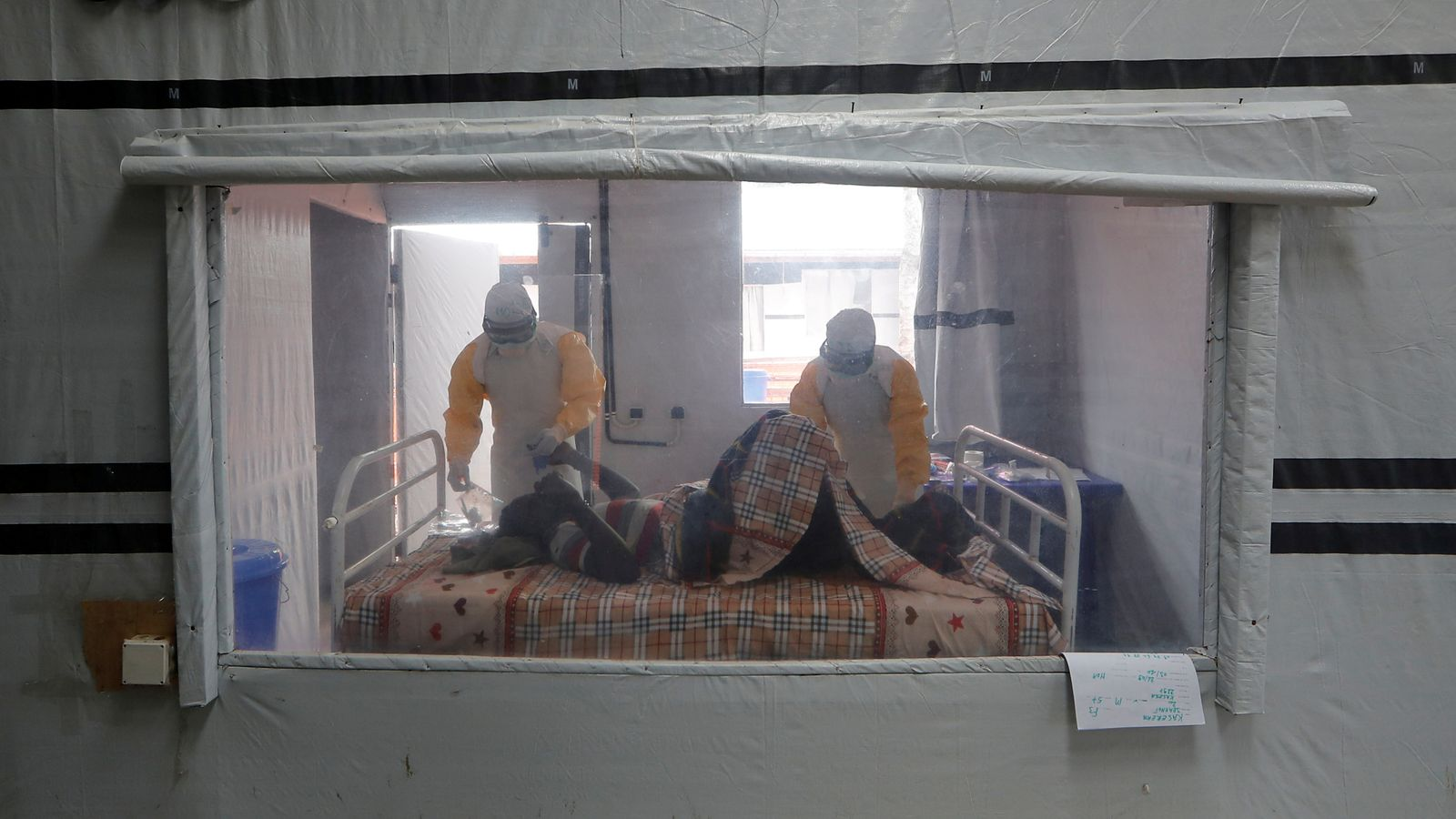 According to the New York Times, travel restrictions order have been imposed between country's province to cope with coronavirus which may also help to curb the spread of Ebola in Mbandaka
The largest known outbreak of Ebola erupted in 2014 in the West African countries of Guinea, Liberia, and Sierra Leone, and killed more than 11,000 people. But since then, researchers have developed vaccines and treatment methods that can limit transmission of the disease.
The 2014 outbreak of Ebola virus disease in West Africa was the "largest, most severe, and most complex Ebola epidemic" in history, according to the World Health Organization. More than 28,000 people were infected, and over 11,000 people died before the international public health emergency ended in June 2016. Most of the cases occurred in three countries: Guinea, Sierra Leone, and Liberia. Without an effective early-warning system, the virus spread rapidly within the region, revealing the failures of disjointed and under-resourced healthcare systems, said World Vision.
National
Vietnam News Today (Jan. 20): Vietnam confirms 15,936 new local Covid cases; First Omicron infections in community reported in HCM City; Vietnam to facilitate procedures for foreign entrants; Hanoi capital cancels fireworks display on lunar New Year's Eve.