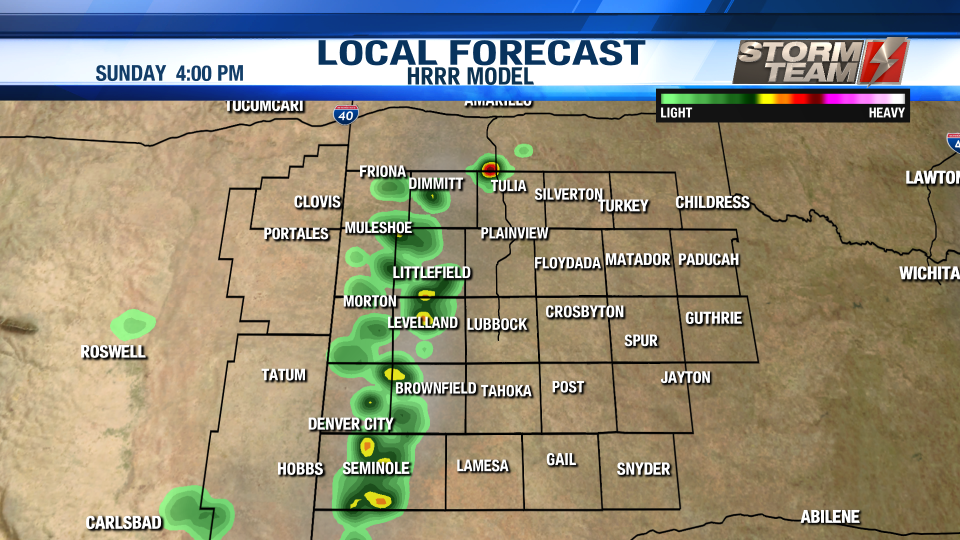 (Illustration: Everything Glubbock)
Most of the South Plains is under the gun for severe weather. Storms are expected to develop between 3-5 PM along the Texas-New Mexico state line, Everything Glubbock reported.
The areas in the highlighted yellow area below are under a Level 2 Slight Risk for severe storms. Locations in the dark green region are under a Level 1 Marginal Risk for severe storms.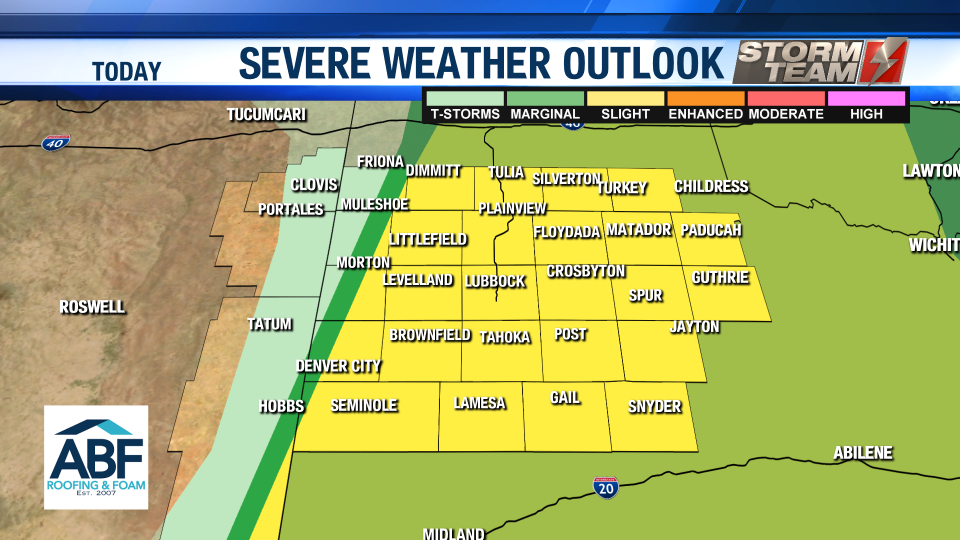 (Illustration: Everything Glubbock)
Below are each risk categories, showing which locations have the greatest potential to see that particular type of severe weather. A hatched region for hail is also included in each category, which means significant hail sizes (over 2.00″) are expected.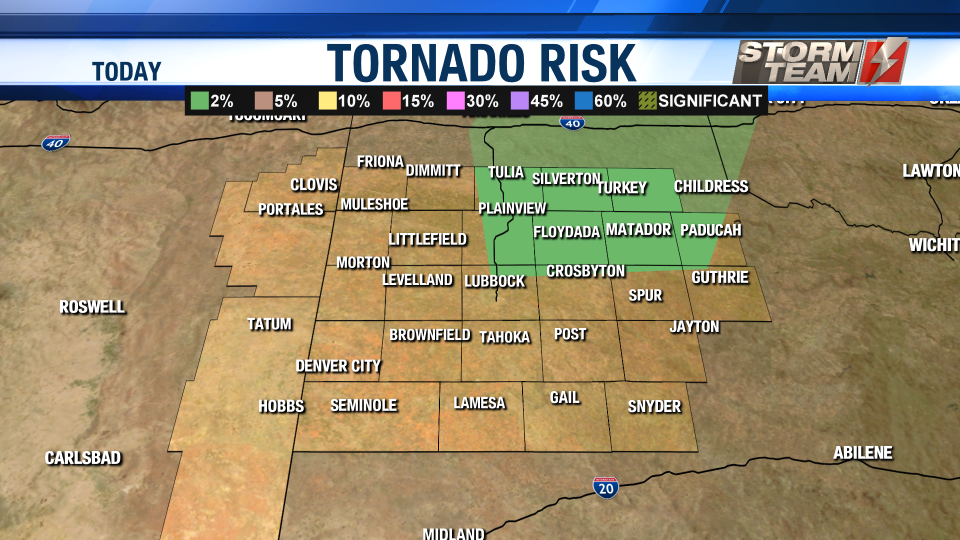 (Illustration: Everything Glubbock)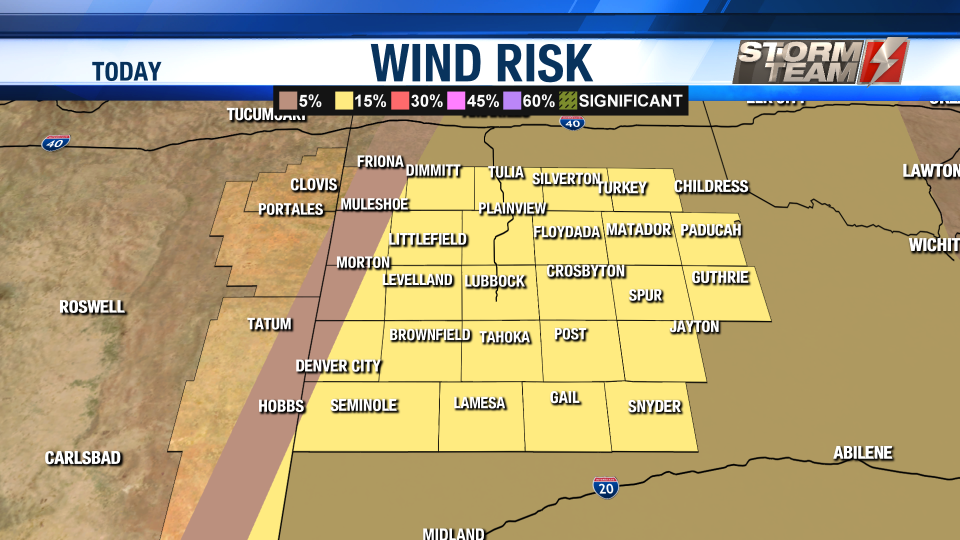 (Illustration: Everything Glubbock)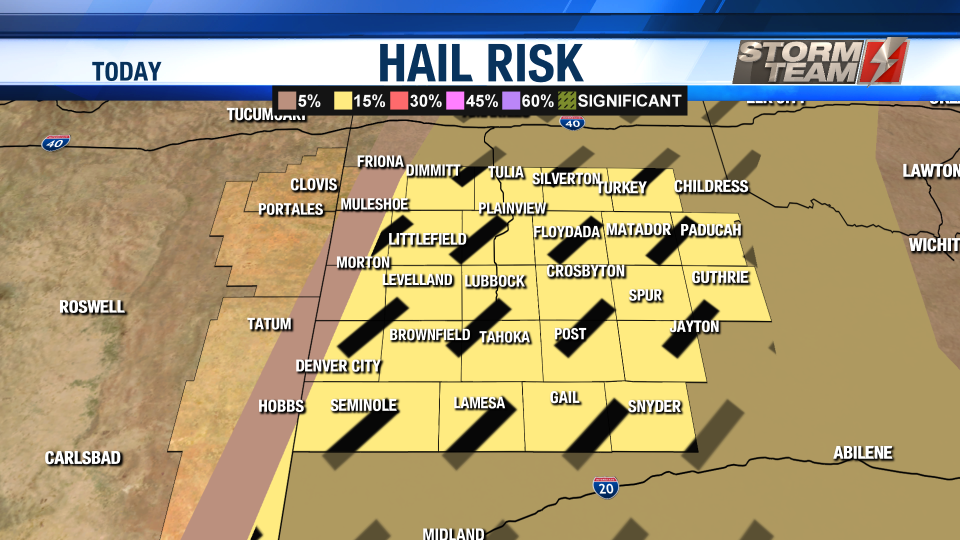 (Illustration: Everything Glubbock)
So as a recap, severe storms are expected once again today, Sunday, May 24th, 2020. Damaging wind gusts over 60 MPH, large hail close to the size of a baseball (3.00″), localized flooding, and isolated tornadoes will all be possible. Our main concern will remain focused on the potential for large hail and damaging winds. Timing for this event will be from 3 PM until 12 AM, Everything Glubbock said.
On May 12, Montgomery County Commissioners again extended its disaster declaration another 30 days amid the COVID-19 crisis Tuesday to ensure county officials can continue to purchase needed personal protection equipment.
However, Montgomery County Office of Emergency Management and Homeland Security Executive Director Jason Millsaps told the court it should plan to continue to extend the declaration through the end of the year to avoid having to go through a bid process for the PPEs which, he added, would slow the county down in providing county courts, the Montgomery County Jail, law enforcement and first responders with the equipment including mask, gloves and hand sanitizer.
While a stay at home order was lifted last month and Governor Greg Abbott is rolling out a plan to reopen the state, the number of COVID-19 cases in Montgomery County continues a slow climb. As of Monday, there were 724 cases, 452 of those active with 54 people hospitalized. Another 398 people remained in self-isolation. The county has logged 17 deaths and 255 recoveries.
A severe thunderstorm warning for portions of Denton County expired at 4:30 p.m. The warning included the cities of Denton, Corinth, Little Elm, and surrounding areas.

As reported by Dallas News, another severe thunderstorm warning for Johnson County expired at 4 p.m. The storm weakened but gusty winds and heavy rain are still possible, the weather service said.

A severe thunderstorm warning for Dallas and Ellis Counties was issued Sunday afternoon and expired at 3 p.m. Wind gusts of up to 53 mph were reported just before 3 p.m. at the Arlington Municipal Airport, according to the weather service.

Most storms are moving north at 35 mph, according to KXAS-TV (NBC5). Some storms are capable of 60 mph winds and quarter-size hail, NBC5 said.
Jasmine Le