World news today: New Ebola Outbreak in Congo, Already Hit by Measles and Coronavirus
World news today: The new Ebola outbreak has killed at least five people in Congo, the country that was already contending with the world's largest measles epidemic and coronavirus. Meanwhile, Trump's threaten of deploying military to stop protests, Belgian prince contracts COVID-19, over 377,000 COVID-19 fatalities and the gold prices also make headlines today (June 2).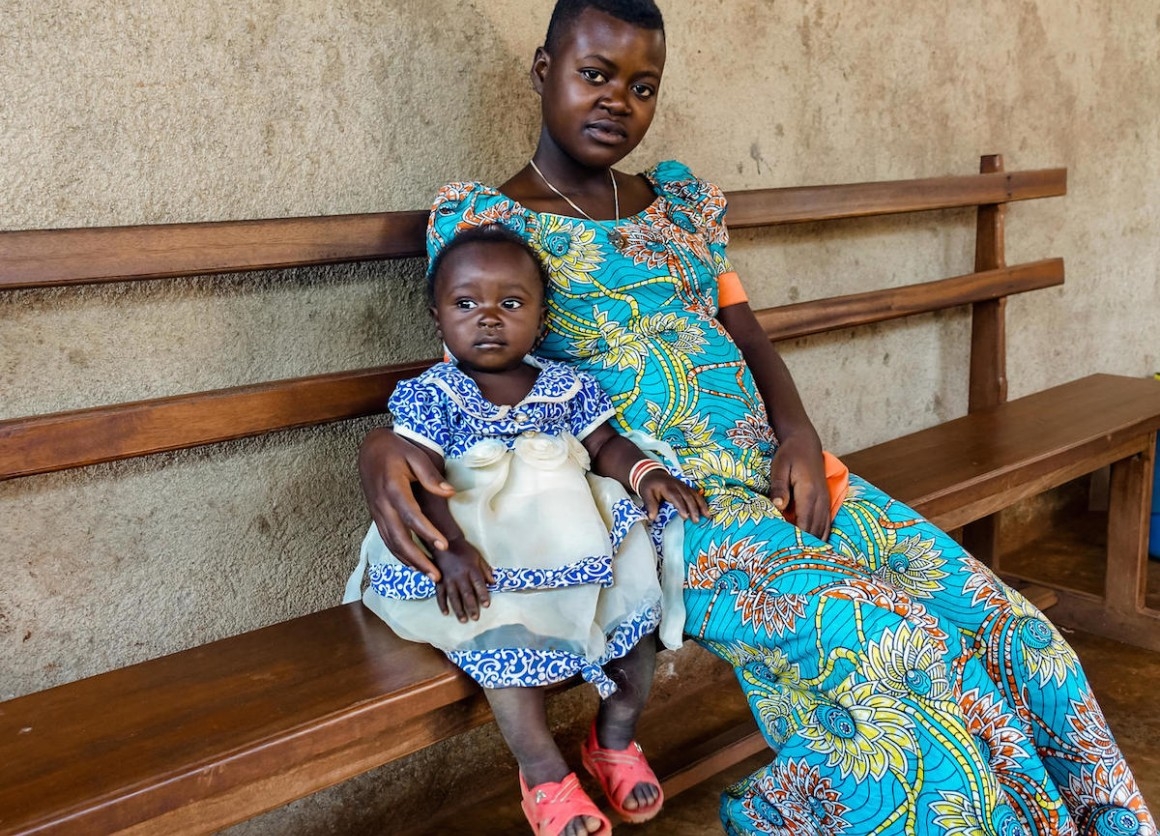 (Photo: Unicef USA)
New Ebola Outbreak in Congo, Already Hit by Measles and Coronavirus
Five people have died in Mbandaka, a western city more than 750 miles away from another Ebola outbreak in the country. It is unclear how the disease emerged in the city during lockdown.
Congo's health ministry said that the new Ebola outbreak has killed four people, including a 15-year-old girl and infected at least two more, in Mbandaka, a city of 1.2 million people on the country's western side. A fifth person died on Monday, according to UNICEF, the United Nations agency for children, the New York Times reported.
Less than two months ago, Congo was about to declare an official end to an Ebola epidemic on the eastern side of the country that had lasted nearly two years and killed more than 2,275 people. Then, with just two days to go, a new case was found, and the outbreak could not be declared over. But officials say it is in its final stages.
It is unclear how Ebola emerged in Mbandaka, which is about 750 miles west of the nearly-vanquished outbreak on the country's eastern edge. Congo (formerly known as Zaire) is the largest country in sub-Saharan Africa, and has been under travel restrictions to prevent the spread of the coronavirus.
"With each experience we respond faster ​and​ more effectively," Dr. Matshidiso Rebecca Moeti, the World Health Organization's regional director for Africa wrote on Twitter. More than 350,000 people have been infected with measles in the country since January 2019, and over 6,500 have died.
The largest known outbreak of Ebola erupted in 2014 in the West African countries of Guinea, Liberia and Sierra Leone, and killed more than 11,000 people. But since then, researchers have developed vaccines and treatment methods that can limit transmission of the disease.
Trump considers deployig millitary to states if they don't stop violent protests
President Trump on Monday threatened to deploy the U.S. military to cities or states that don't take "necessary" actions to halt violent protests, saying the armed forces will "quickly solve the problem for them."
Trump's remarks, which lasted less than seven minutes, came after days of protests in dozens of cities across the U.S. following the death of George Floyd, a black man who died in police custody in Minneapolis a week ago.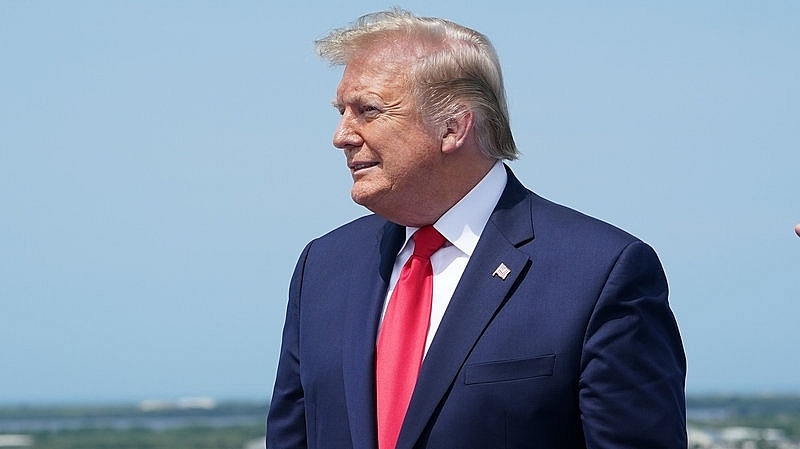 President Trump spoke about the protests over the weekend in Florida, where he traveled to watch the SpaceX launch. (Photo: Getty Images)
According to NPR, Trump said he had mobilized "thousands and thousands" of "heavily armed" military personnel to put an end to the protests, which were born from criticisms of excessive force by law enforcement.
It was not immediately clear, however, what precise changes might be in store for the personnel who have been responding to the demonstrations across the country.
The Justice Department said in a statement that beginning Monday night, it had deployed all of its law enforcement components and is coordinating with the Department of Defense, the Department of Homeland Security and local authorities to "maximize federal security presence throughout the District."
Threatening state governors who have declined to deploy the National Guard, Trump said he would dispatch the U.S. military to "quickly resolve the problem for them."
Belgian prince contracts COVID-19 after breaking Spanish lockdown rules
Belgium's Prince Joachim contracted COVID-19 after attending a party in Spain which broke lockdown rules, the Belgian Royal Palace has confirmed.
Prince Joachim, who is tenth in line to the throne, said he "deeply regrets" his actions and that he "will accept the consequences".
"I would like to apologise for not having respected all the quarantine measures during my trip. In these difficult times, I did not intend to offend or disrespect anyone," Euro News quoted.
Spanish police have opened an investigation into the party with the young royal facing a fine of up to €10,000.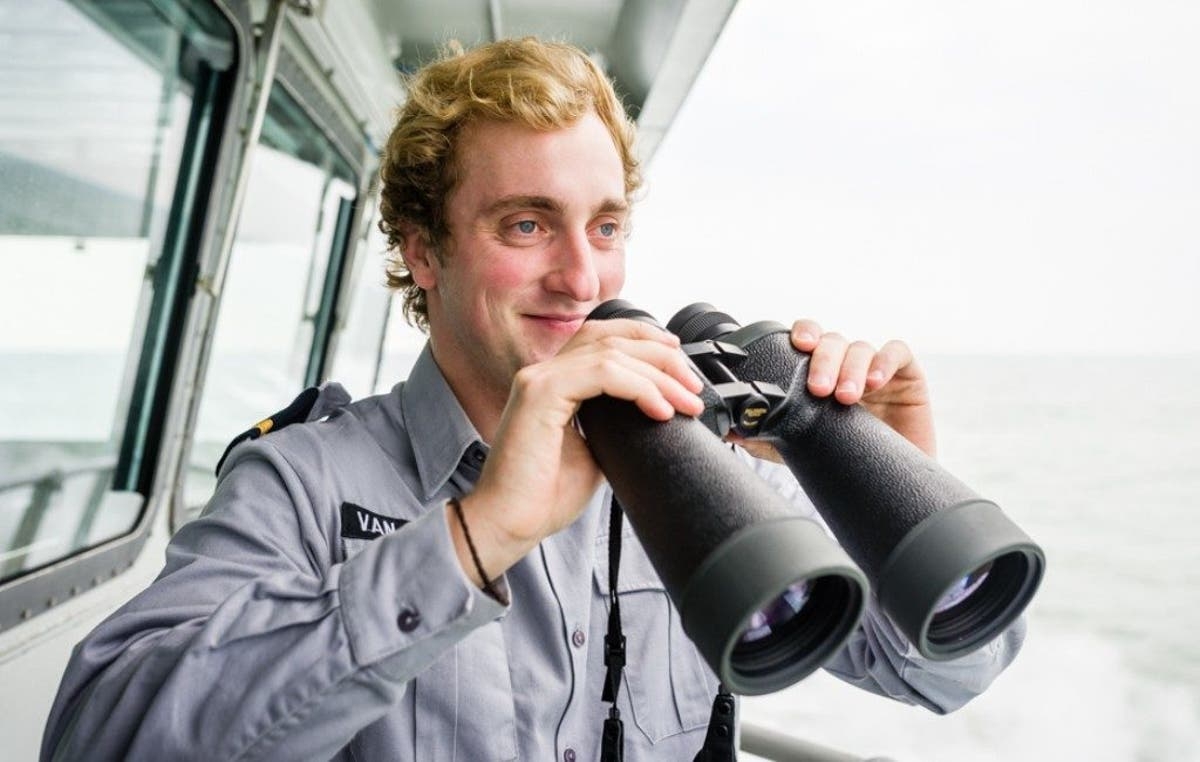 (Photo: The Olive Press)
According to the EFE news agency, Prince Joaquim, 28, travelled to Cordoba on May 24 for business reasons.
He then attended a party which exceeded the allowed number of attendees — lockdown rules in the Andalusian region, in southern Spain, ban gatherings of more than 15 people.
He then subsequently tested positive for the novel coronavirus and is said to be experiencing mild symptoms. All attendees have now been ordered to self-isolate for 14 days.
Coronavirus live update: World death toll reaches over 377,000
As of June 2 early morning, the world records at least 377,400 fatalities, over 6.3 million people have contracted the novel virus.
The coronavirus COVID-19 is affecting 213 countries and territories around the world and 2 international conveyances.
The US, the largest epidemic region in the world, currently records 1,857,817 people infected and 106,879 deaths, a slight increase of 21,058 and 703 cases respectively from yesterday.
The 50 US states have relaxed their blockade to varying degrees. The government also allows the gathering of up to 10 people, as long as the rule of community isolation is maintained. Non-essential goods retailers are allowed to operate again, barbershops are welcome by appointment. Restaurants can serve guests outdoors if the tables are 2 m apart.
However, protests against the death of black policeman George Floyd are taking place in many states, which violating rules of community segregation and raising concerns about the risk of nCoV spreading.
Brazil, the second most affected country in the world, increased 10,458 cases and 463 deaths from nCoV in the past 24 hours, bringing the total number of cases and deaths nationwide to 525,307 and 29,777 respectively. Many experts predict the South American nation has not yet reached its peak.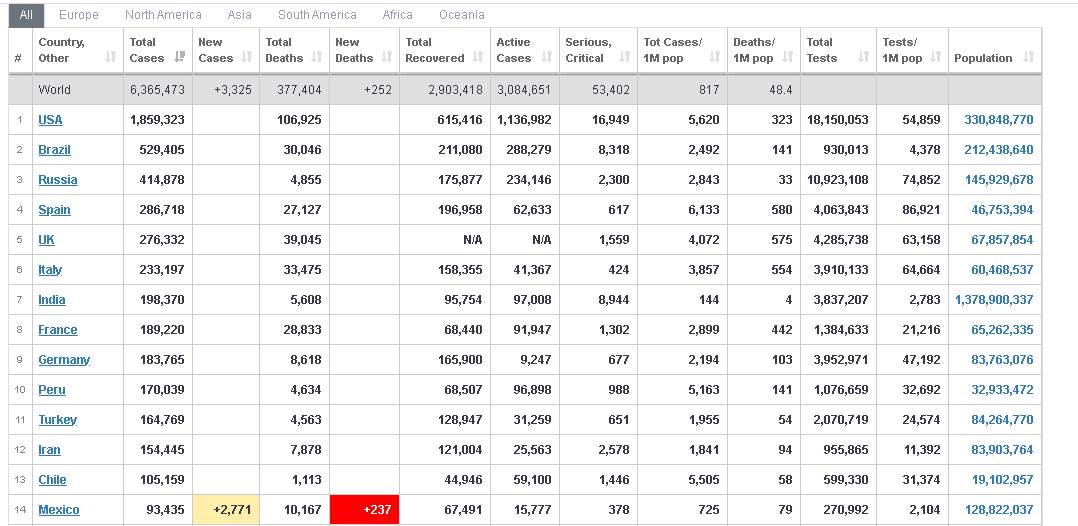 Top 14 hardest-stricken by the COVID-19 pandemic as of June 2 early morning (Photo: WorldOMeter)
Russia reported an additional 162 deaths in 24 hours, bringing the total number of deaths to 4,855. The number of cases increased by 9,035 to 414,878, for the second day in a row, the number of infections increased over 9,000 after many days on the decline.
Moscow, the Russian center of the Covid-19 epidemic, is said to "have avoided the worst scenario" and has relaxed the blockade since June 1. City people are allowed to go for a walk three times a week as long as they are wearing a mask and exercising outdoors in the early morning. Shops, laundries and repair shops are also allowed to operate again.
Most European countries have passed the peak of the epidemic and gradually relax the strict lockdown order, including Spain, the UK, Italy, France.
Germany, however, recorded 271 more cases and 13 deaths. The country will extend its social distancing restriction in the community until June 29. As of June 6, a maximum of 10 people are allowed to gather in public places, but the government recommends that people limit their contact.
COVID-19 cases surging in Latin American countries
Peru is the second-largest epidemic in Latin America and is considered the new epidemic center of the world, with 170,039 cases and 4,634 deaths, a one-day increase of 5,563 and 128 cases, respectively.
Peru imposed a blockade on March 16, one of the earliest countries to impose a blockade in Latin America, and plans to continue until June. The country's health system is on the verge of collapse, when the Public hospitals face a serious shortage of equipment, while the economy is crippled.
Several Latin American countries, such as Chile, Mexico, and Argentina, are also seeing continued increases in nCoV infections, especially in slums. According to the United Nations, nearly 89 million people in the region do not even have basic sanitation services, cannot wash their hands regularly, the most basic protection against nCoV.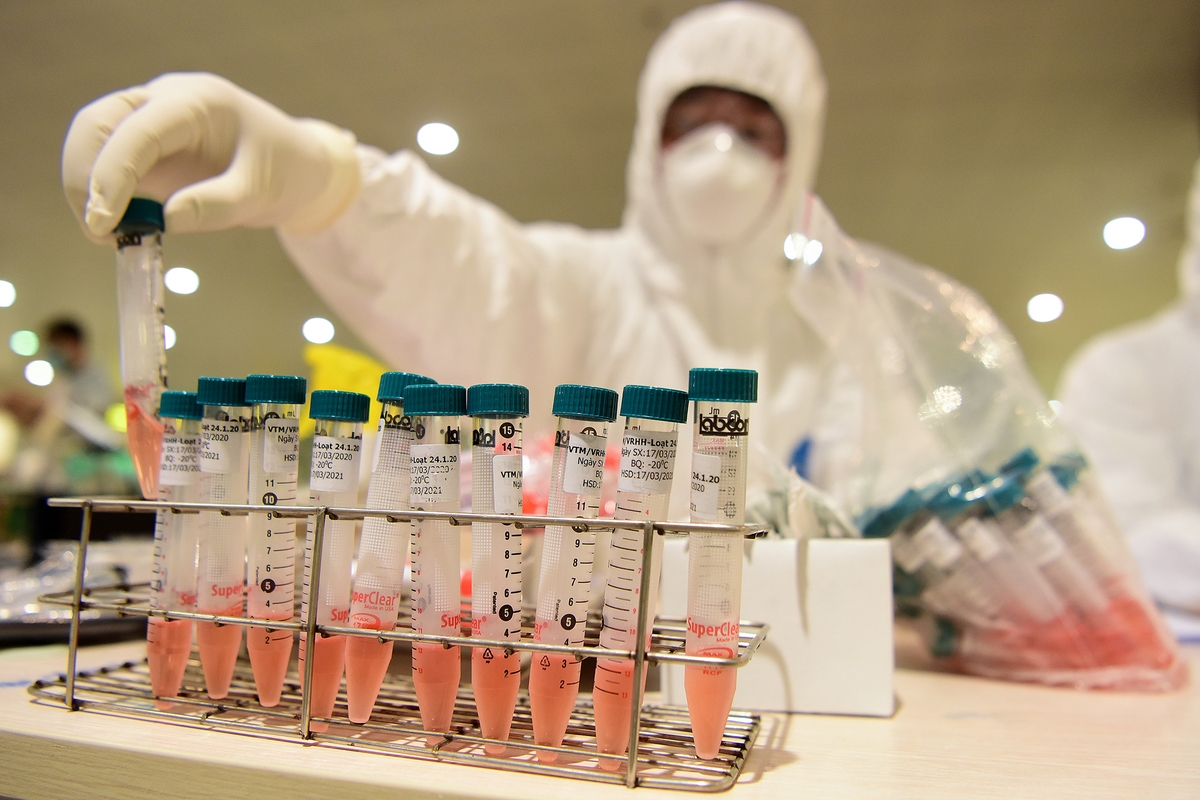 (Photo: VNE)
Iran recorded an additional 2,979 nCoV infections, the highest level in the past two months, bringing the total number of nCoV infections in the country to 154,445, of which 7,878 people have died.
In South Asia, India recorded 198,370 cases and 5,608 deaths, an increase of 7,761 and 200, surpassing France and becoming the seventh-largest epidemic region in the world given the government relaxing measures to blockade.
In Southeast Asia, Singapore is the region's largest epidemic area with 35,292 cases, most of which are migrant workers living in dormitories.
Indonesia ranked second with 26,940 cases and 1,641 deaths. Vietnam, Laos, Cambodia, and East Timor are regional countries where no nCoV have been recorded.
Gold price to breach record high of $1,920 if Fed turns negative on rates
If the Federal Reserve is forced to embrace negative interest rates, the gold price will react by breaching the previous all-time high of $1,920 an ounce, according to Standard Chartered.
Fed Chairman Jerome Powell has been adamant that negative interest rates are not the right tool to use in the U.S. But markets remain unconvinced that negative rates will not be employed in the U.S. in the future.
"Markets saws the fed funds dipping briefly and very gently (1-2bps) into negative territory in mid-2021 before returning to positive territory (4-7bps) in mid-late 2022. We see this small move into negative rates as reflecting a strong market belief that the Fed will be on hold for an extended period. If the market is convinced that there is no room to raise rates, it will likely price in some probability of rates falling, however remote," Standard Chartered explained.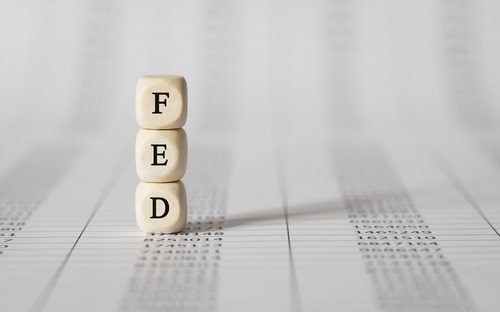 (Photo: Kitco)
The bank also highlighted that it does not see negative rates as its baseline outlook, but if the Fed is forced to go negative, it will have to go deep into the negative territory to make an impact.
The effect of negative rates on gold could be massive with prices potentially breaching record highs of $1,920 an ounce, said the bank's precious metals analyst Suki Cooper.
"Gold prices would likely test levels beyond the previous intra-day high of USD 1,920/oz, as negative interest rates would lower the opportunity cost of holding gold. Investors still appear to be under-allocated to gold, and negative rates could draw interest from retail to the official sector," Cooper wrote on Friday.
Negative rates in the U.S. could open gold up to new types of investors, increasing gold's demand, added Cooper. On the other hand, the U.S. dollar could be looking at a sharp drop once the dust settles.
On top of that, the U.S. Treasury yields could see new all-time lows across the entire curve, Kitco reported.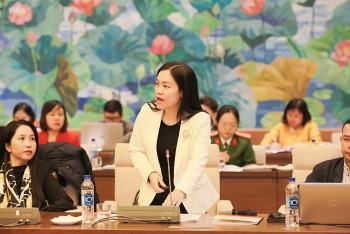 Friendship
Doan Thu Huyen, Vietnam Country Director for Campaign for Tobacco-Free Kids, made the statement at the "Child Downing Prevention" seminar.