World news today: Mass protests set off fear of new coronavirus outbreaks
World news today June 1: Mass protests over police violence against black Americans in at least 75 U.S. cities have spurred concern that the gatherings will seed new outbreaks. Meanwhile, Trump lays blame for clashes on 'radical-left anarchists', the spreading of protests outside of the US, coronavirus live update and solar stocks also make headlines today (June 1).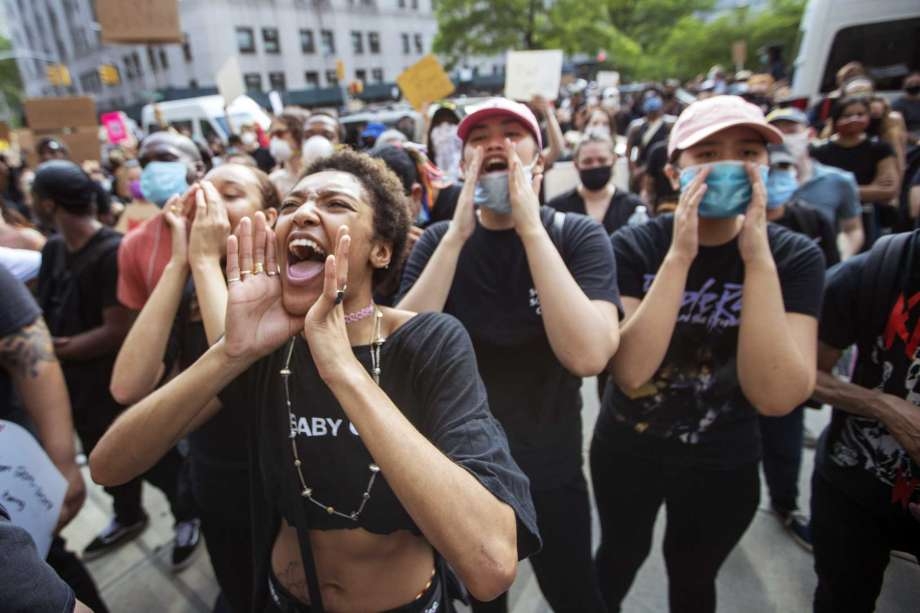 (Photo: Houston Chronicle)
Mass protests set off fear of new coronavirus outbreaks
Mass protests over police violence against black Americans in at least 75 U.S. cities have spurred concern that the gatherings will seed new outbreaks, officials warn.
Speaking on CNN, Atlanta's mayor, Keisha Lance Bottoms, said she was concerned that the protests could increase infections in communities of color, which are already being disproportionately hit by the disease. Death rates among black Americans are double those of whites, and the economic toll of lockdowns has also inflicted disproportionate economic pain.
Larry Hogan, the Republican governor of Maryland, echoed those concerns. Mr. Hogan told CNN the gatherings of "thousands of people jammed in together in close proximity" could lead to a spike in cases.
Dr. Ashish Jha, a professor of global health at Harvard's T.H. Chan School of Public Health, urged protesters to take safety precautions, including wearing face masks and practicing social distancing.
On the CBS program "Face the Nation" on Sunday, Dr. Scott Gottlieb, the former commissioner of the Food and Drug Administration, noted that Minnesota had seen an uptick in cases before the protests. He also predicted that the protests would ignite chains of transmission.
"This country isn't through this epidemic," he said. "This is continuing to expand, but at a much slower rate, but it's still expanding."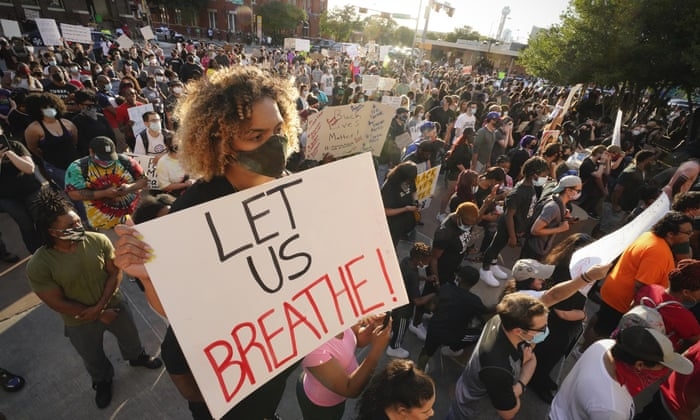 (Photo: The Guardian)
Dr. Theodore Long, who is leading New York City's contact tracing efforts with its public hospitals agency, urged anyone who had been involved in the demonstrations to get tested for the virus.
The protests, spurred by the killing of George Floyd in the custody of the Minneapolis police, are pulsing through a country ragged with anger and anxiety. More than 100,000 Americans who were infected have died, and some 40 million are out of work.
The outbreak has inflicted disproportionate health and economic tolls on black and Latino communities.
"To have corona, and then this — it's like a gut shot," said Jimmy Mills, a barber in a working-class area of Minneapolis.
The protests could affect planned reopenings. Mayor Carlos Gimenez of Miami-Dade County said on Sunday that the unrest had prompted him to keep local beaches closed, rather than reopening on Monday as scheduled.
Trump lays blame for clashes on 'radical-left anarchists'
As overlapping crises convulse an anxious nation, President Trump on Sunday sought to cast blame for widespread protests gripping cities on "radical-left anarchists," while adding that the media "is doing everything within their power to foment hatred and anarchy."
The president has said that members of the loosely defined far-left group Antifa — short for "anti-fascists" — have led clashes with police and looting in cities across the U.S. since the killing of a black man in police custody in Minneapolis, NPR reported.
It's unclear if any group or groups are primarily responsible for escalating protests that began following George Floyd's death on May 25 as Minneapolis police officer Derek Chauvin held his knee on Floyd's neck.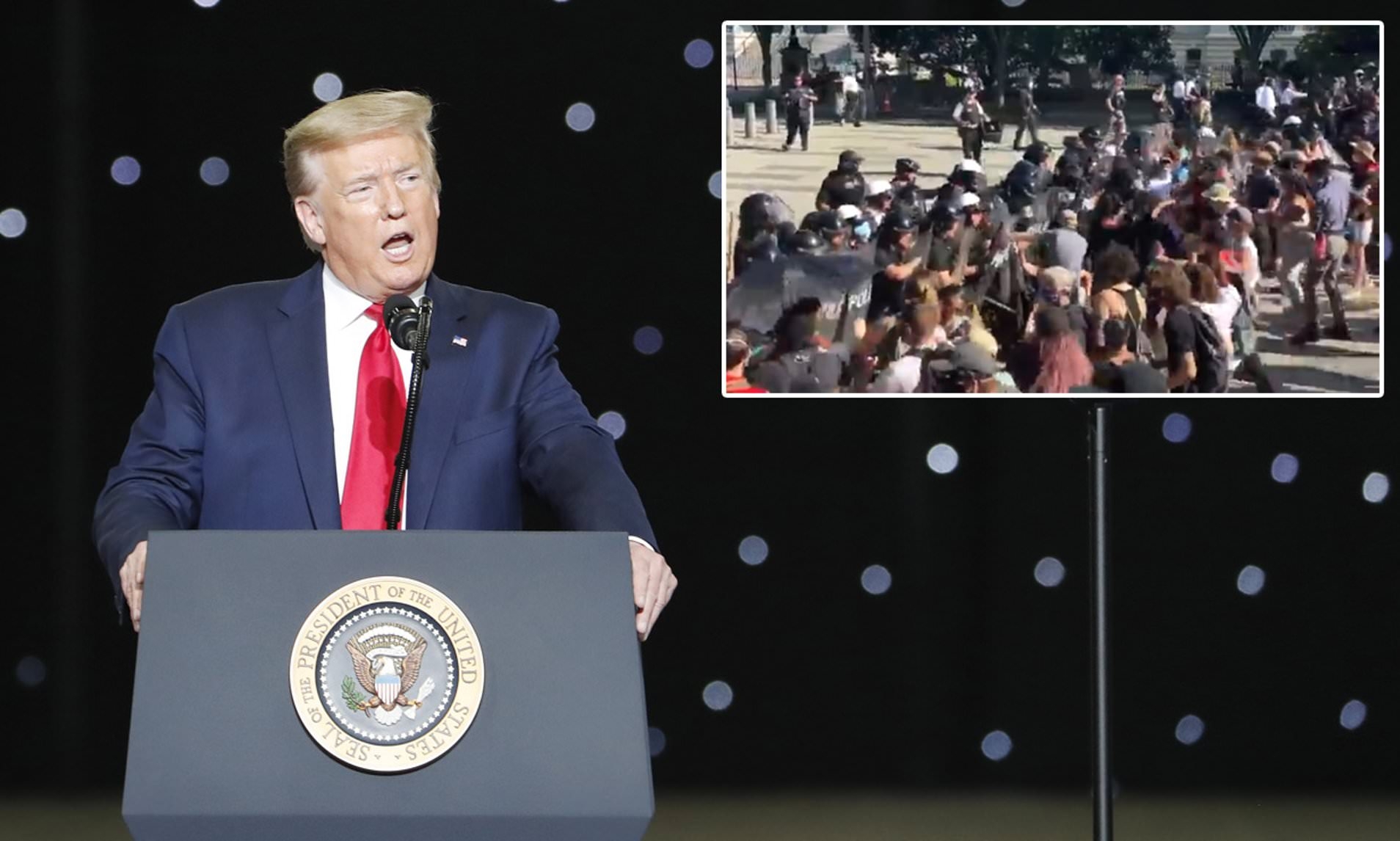 (Photo: Daily Mail)
Minnesota Gov. Tim Walz, a Democrat, has told the press that he'd heard unconfirmed reports that white supremacists were coming from elsewhere to stoke the violence.
In one tweet on Sunday, Trump said the U.S. "will be designating ANTIFA as a Terrorist Organization." It's something he has previously floated, and last year two Republican senators introduced a resolution that sought to designate the group as a domestic terrorist organization.
Following Trump's tweet, Attorney General William Barr said in a statement that "[f]ederal law enforcement actions will be directed at apprehending and charging the violent radical agitators who have hijacked peaceful protest."
Barr added: "The violence instigated and carried out by Antifa and other similar groups in connection with the rioting is domestic terrorism and will be treated accordingly."
The clashes, spreading to dozens of cities across the U.S., follow a series of racist incidents and deaths of black people, including Floyd's on Monday.
Chauvin, now a former Minneapolis police officer, was seen on video kneeling on Floyd's neck while holding him in custody as Floyd pleaded that he couldn't breathe. Chauvin has been charged with third-degree murder and manslaughter. Three other officers present at the scene have been fired but not arrested or charged.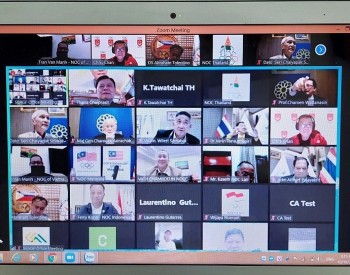 National
Vietnam News Today (October 19): Vietnam records 3,159 new local Covid cases; Vietnam ratifies ASEAN Trade in Services Agreement; SEA Games 31 likely to be held in Vietnam in May 2022; Goethe-Institut's science film festival goes virtual from October 18.
Friendship
PeaceTrees continued UXO-clearing efforts in the central province of Quang Tri in spite of severe storm warnings.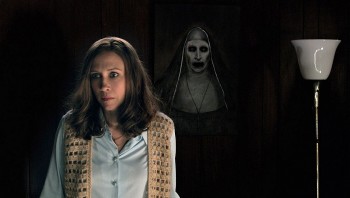 Handbook
Halloween is coming, and nothing is better than some good and spooky horror films. Here is a list of carefully selected 20 horror movies on Netflix that you can stream right now.