New Films And Shows On Disney+ UK in December 2021
December is the time of holiday and fun, and Disney+ is releasing a new pack of movies and shows in the United Kingdom, which include many Disney+ and Star Origins.
At the end of the year, Disney+ will release a number of new, exciting movies and shows that lift your Christmas spirit up, with another packed month of new content in the United Kingdom, including many Disney + and Star Origins.
Here is the full list of what is coming to Disney+ this December
3 December
The Day After Tomorrow (Star, 2004)
Die Hard (Star, 1988)
5 December
The First Wave (2021)
10 December
From the Ashes (2017)
The Heat (Star, 2013)
Juno (Star, 2007)
The Last Ice (2020)
No Sleep Til Christmas (Star, 2018)
What A Man (Star, 2012)
17 December
Ghosting: The Spirit of Christmas (Star, 2019)
JoJo Rabbit (Star, 2019)
The Joy Luck Club (Star, 1993)
King Arthur (Star, 2004)
24 December
Downhill (Star, 2020)
Life Of Pi (Star, 2012)
The Man with One Red Shoe (Star, 1985)
Same Time Next Christmas (Star, 2019)
31 December
Derek DelGaudio's In & Of Itself (2020)
A Hidden Life (Star, 2019)
Paddington (2014)
Paddington 2 (2017)
TV shows coming to Disney+ UK in December 2021
1 December
Da Vinci's Demons S1-3 (Star)
Devs S1 (Star)
Drain the Oceans S3
Gabby Duran and the Unsittables S2
India From Above S1
Taste the Nation with Padma Lakshmi S1 (Star)
8 December
Black-ish S7 (Star)
Brickleberry S1-3 (Star)
Taste the Nation with Padma Lakshmi S2 (Star)
10 December
Disney Holiday Magic Quest (2020)
15 December
Atlas of Cursed Places S1
Gordon Ramsay: Uncharted S2
Malcolm in the Middle S1-7 (Star)
Sonny with a Chance S1-S2
17 December
Arendelle Castle Yule Log: Cut Paper Edition
Being the Queen (2020)
Eyewitness D-Day (2019)
22 December
American Housewife S1-5 (Star)
The Con S1 (Star)
Dian Fossey: Secrets in the Mist S1
Dog With a Blog S1-3
Made in a Day S1
24 December
Al Davis vs The NFL (Star, 2021)
Big Shot (Star, 2013)
Brian and the Boz (Star, 2014)
Fantastic Lies (Star, 2016)
Hawaiian: The Legend of Eddie Aikau (Star, 2013)
Life and Death in Paradise: Crocs in the Caribbean
Silly Little Game (Star, 2010)
This Magic Moment (Star, 2016)
29 December
Airport Security: Brazil S5
Bless This Mess S1-2 (Star)
Club Mickey Mouse S4
The Ghost and Molly McGee S1 E1-10
Ice Road Rescue S5
The Salisbury Poisonings (Star, 2020)
T.O.T.S. S3 E1-10
31 December
Angry Sky (Star, 2015)
The Band That Wouldn't Die (Star, 2009)
The Best That Never Was (Star, 2010)
Broke (Star, 2012)
No Crossover: The Trial of Allen Iverson (Star, 2010)
Run Ricky Run (Star, 2010)
Slaying The Badger (Star, 2014)
Small Potatoes: Who Killed The USFL (Star, 2009)
Surviving the Mount St Helens Disaster (2020)
What are the original movies and shows coming to Disney UK+ in December 2021?
1. The Last Duel (1 December)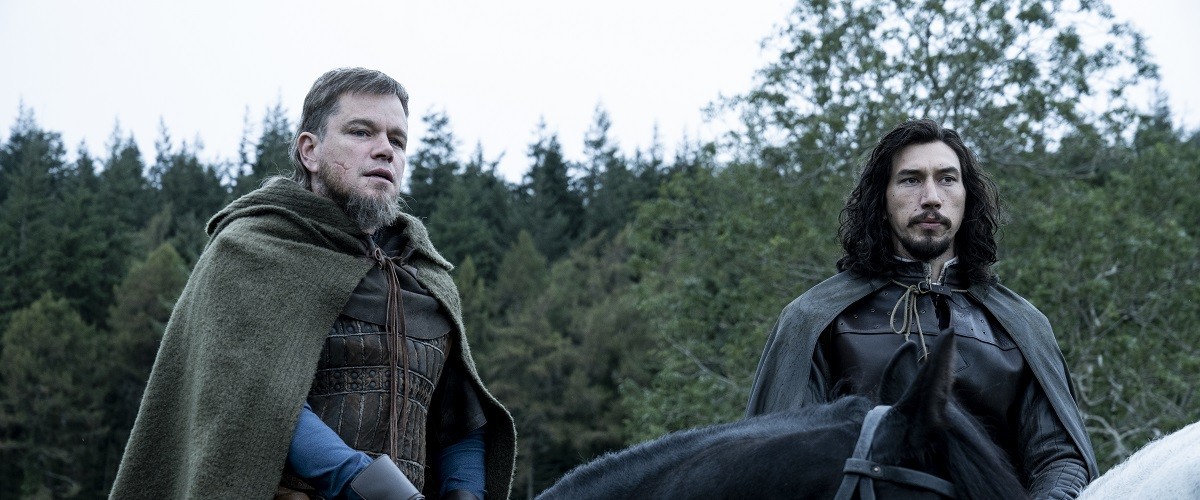 Photo: Disney+
The Last Duel is a 2021 epic historical drama film directed by Ridley Scott from a screenplay by Nicole Holofcener, Ben Affleck, and Matt Damon, based on the 2004 book The Last Duel: A True Story of Trial by Combat in Medieval France by Eric Jager. Set in medieval France, the film stars Damon as Jean de Carrouges, a knight who challenges his friend, squire Jacques Le Gris (Adam Driver) to a judicial duel after Jean's wife, Marguerite (Jodie Comer), accuses Jacques of raping her. The events leading up to the duel are divided into three chapters, reflecting the perspectives of the three main characters. Affleck also stars in a supporting role as Count Pierre d'Alençon.
An adaptation of Jager's book was first announced in 2015, though it was not officially greenlit until July 2019. Affleck and Damon were confirmed as stars and co-writers that month, with Comer and Driver joining the cast later that year. Filming took place in France and Ireland from February to October 2020, with a hiatus of several months due to the COVID-19 pandemic.
The Last Duel had its world premiere at the Venice Film Festival on September 10, 2021, and was theatrically released in the United States on October 15, 2021, by 20th Century Studios. The film received positive reviews from critics, who praised the performances of the cast and production values and likened it to the Akira Kurosawa film Rashomon (1950). However, it bombed at the box office, grossing just $29 million against a production budget of $100 million.
2. Christmas...Again?! (3 December)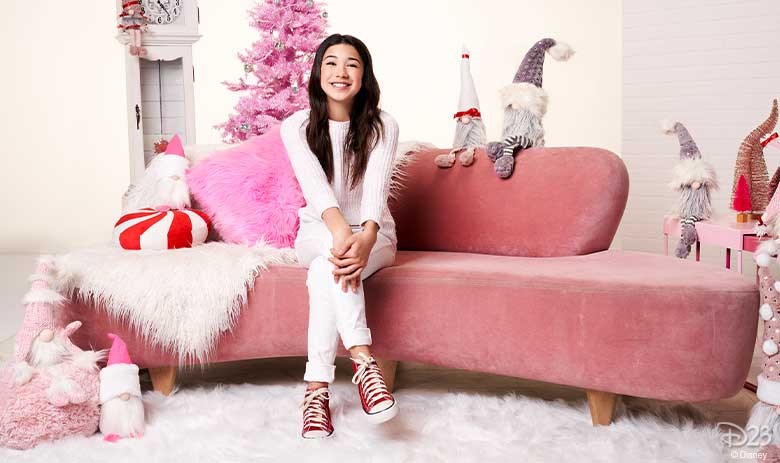 Photo: Disney Plus Informer
Christmas Again (stylized as Christmas...Again?!) is an upcoming holiday Disney Channel Original Movie, starring Scarlett Estevez. It's directed by Andy Fickman, produced by Betsy Sullenger, and written by Doan La. It will premiere on December 3, 2021, on the Disney Channel.
This new Disney Channel holiday movie centers on Rowena "Ro" (Estevez), a high-spirited 11-year-old hoping to add more spunk to her Christmas celebrations when her parents (Sunjata and Carra) divorce is going anything but smoothly. Hoping to get things back to the way they were before her father's new girlfriend and her son entered the scene, she makes a wish to a mall Santa. However, her Christmas wish goes awry as she finds herself living the same day over and over again. Stuck in this endless loop, she must learn to love her new blended family and learn the true meaning of Christmas.
3. Diary of a Wimpy Kid (3 December)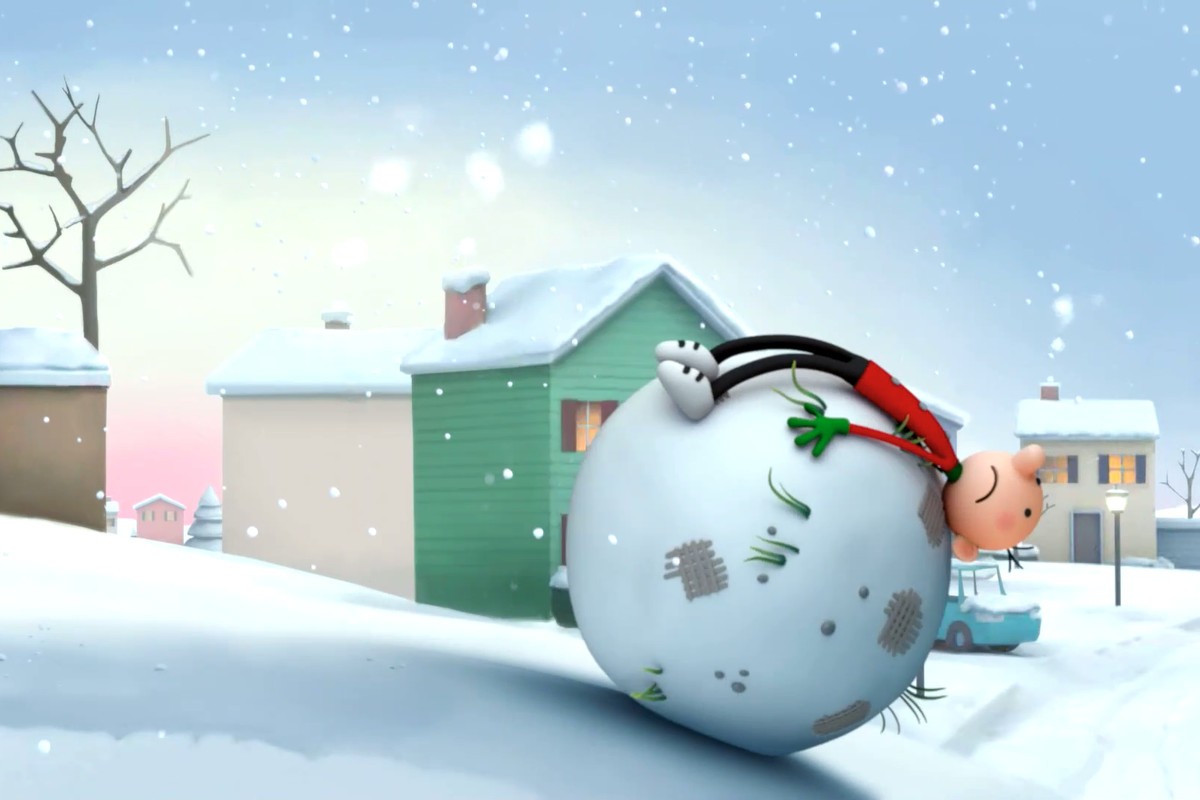 Photo: Disney+
Disney said Friday that it has set up the second film in its Diary of a Wimpy Kid animated franchise, revealing that Rodrick Rules is headed for a 2022 release date on Disney+.
Jeff Kinney's mega-popular graphic novel series was the subject of four live-action Fox movies beginning in 2010, and the franchise was among those ID'd by Disney after the Fox merger to reboot and boost up Disney+'s movie slate after its launch. The 20th Century Studio pics are being produced by 20th Century Animation and Color Force.
The first film in the new franchise, Diary of a Wimpy Kid, will drop on the streamer on December 3. Brady Noon, Ethan William Childress, and Chris Diamantopoulos lead the voice cast for the CG film, directed by Swinton Scott, according to Deadline.
4. The Rescue (3 December)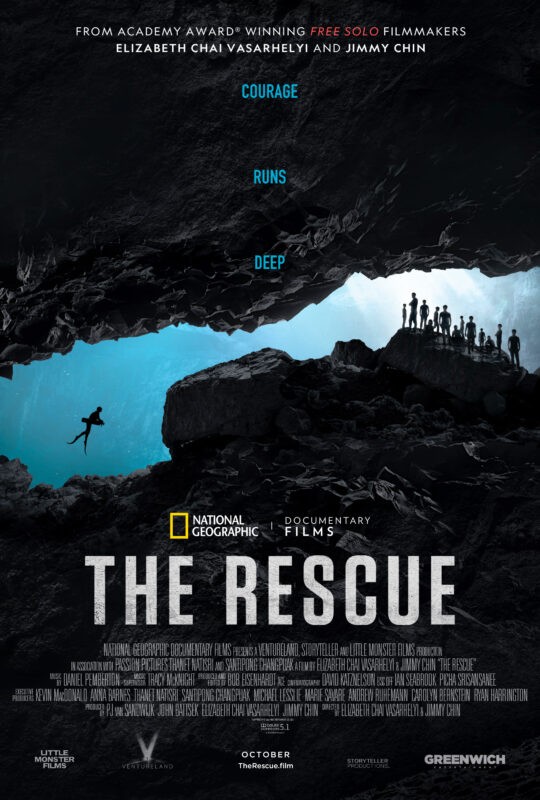 Photo: National Geographic
Disney+ announced today that The Rescue, the latest feature documentary from Academy Award-winning directors and producers E. Chai Vasarhelyi and Jimmy Chin, and National Geographic Documentary Films, will premiere on the service on Friday, December 3 in English-speaking territories, followed by a worldwide streaming release in most territories later in the month.
The Rescue premiered to rave reviews at the 2021 Telluride Film Festival and went on to win the Audience Award for Best Documentary at the 2021 Toronto International Film Festival. Other audience awards won on the festival circuit include Camden Film Festival, Mill Valley Film Festival, Bend Film Festival, Hot Springs Documentary Film Festival, and several others. The film premiered in theaters on October 8, 2021, and is one of only three documentaries to cross the $1M mark in theatrical ticket sales at the box office this year. "The Rescue" currently has a 100% Audience Score on Rotten Tomatoes and E. Chai Vasarhelyi and Jimmy Chin were also named Best Directors at the 2021 Critic's Choice Documentary Awards.
The Rescue is a dramatic and emotional retelling of one of the most perilous and extraordinary rescues in modern times. With exclusive interviews and a wealth of never-before-seen material, the film takes us into the infamous cave, highlights the efforts of the Royal Thai Navy SEALs and US Special Forces, and details the expert cave divers' audacious venture to dive the boys to safety. The film keeps viewers on the edge of their seats as it shines a light on the high-risk world of cave diving, the astounding courage and compassion of the rescuers, and the shared humanity of the international community that united to save the boys. In the tradition of their earlier films Free Solo and Meru, Vasarhelyi and Chin document a profoundly daring physical feat, laying bare the details of the seemingly impossible rescue.
5. Ron's Gone Wrong (15 December)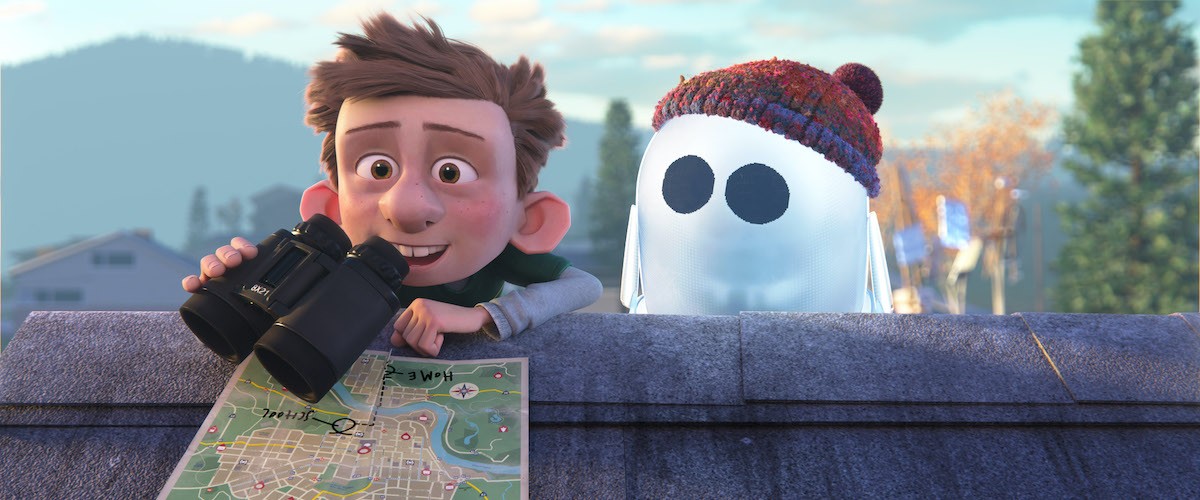 Photo: Disney+
Ron's Gone Wrong is a 2021 computer-animated science-fiction comedy film directed by Sarah Smith and Jean-Philippe Vine (in his feature directorial debut), co-directed by Octavio E. Rodriguez and written by Peter Baynham and Smith. The film features the voices of Zach Galifianakis, Jack Dylan Grazer, Ed Helms, Justice Smith, Rob Delaney, Kylie Cantrall, Ricardo Hurtado, and Olivia Colman. It is the first film from Locksmith Animation and the first animated film to be produced by TSG Entertainment. The animation was provided by DNEG.
Ron's Gone Wrong had its world premiere at the 2021 BFI London Film Festival on October 9, 2021, and was theatrically released in the United Kingdom on October 15 and in the United States on October 22, 2021, in limited 3D release at AMC and Regal theaters, by 20th Century Studios (under their 20th Century Animation label), serving as the studio's first animated film to release since the closure of Blue Sky Studios on April 10, 2021, as well as the first animated film to be released under the 20th Century Studios name. The film has grossed $58.2 million worldwide and received generally positive reviews from critics.
6. Encanto (24 December)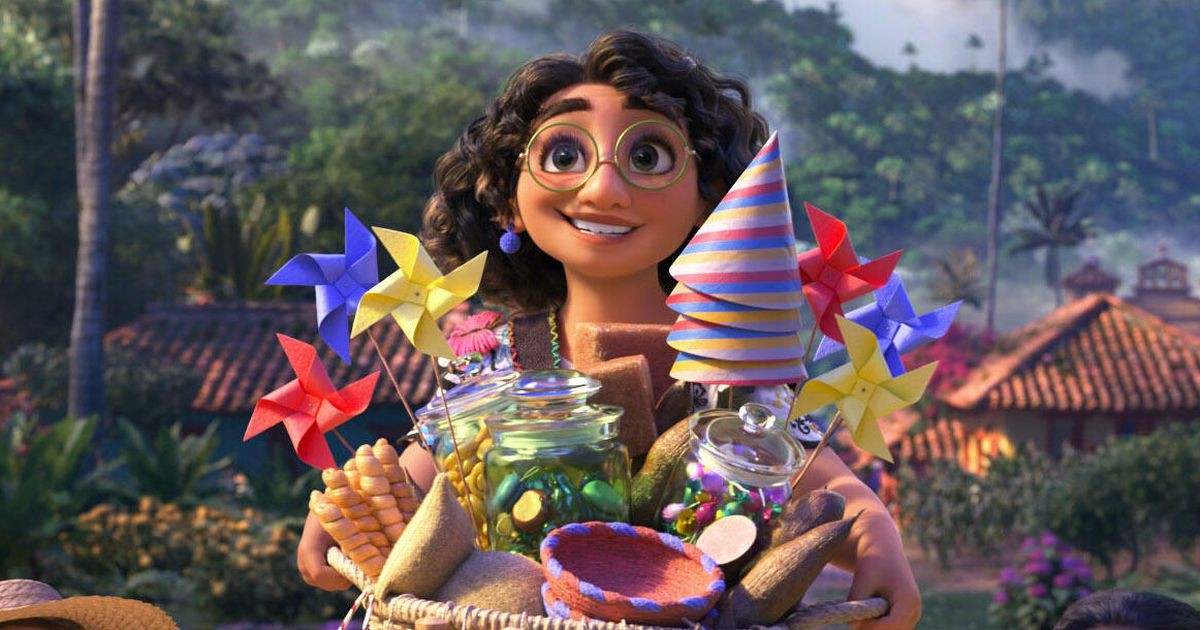 Photo: Disney+
Disney's latest musical Encanto is now available in cinemas – making it the 60th animated film to be released by the beloved studio.
Disney's Encanto is now available in UK cinemas – having been released on Wednesday, 24th November.
Complete with an original soundtrack full of energetic numbers from Lin-Manuel Miranda, Encanto tells the story of Mirabel Madrigal – the only member of her extended family not to have been bestowed with a special gift – as she finds herself trying to save the day when her house's magic begins to fade.
Unlike some previous films released this year, including Disney's live-action hit movie Cruella, Walt Disney Animation Studios will not release the film simultaneously in cinemas and on its streaming platform, Disney Plus – although it will be added to the platform in due course, according to RadioTimes.
7. The Big Leap (weekly from 1 December)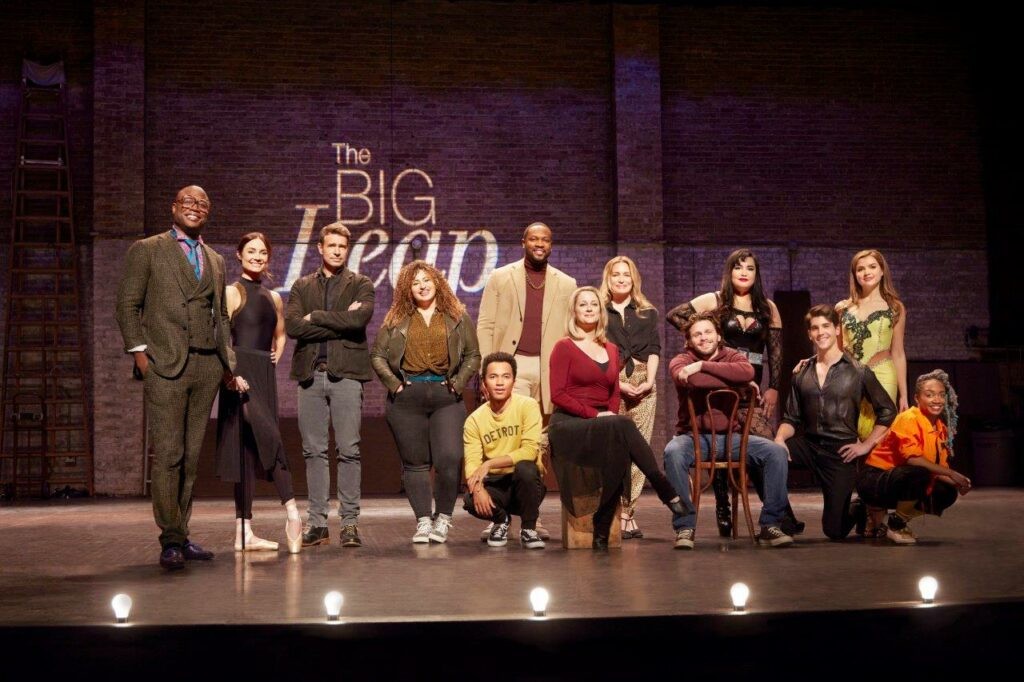 Photo: Disney+
In 2014, Channel 4 broadcast the reality series Big Ballet in which women not quite as thin as the average ballerina was taught to dance Swan Lake by Wayne Sleep and prima ballerina Monica Loughman. That reality premise has been fictionalized for the new American series The Big Leap, which follows a group of diverse characters who sign up to take part in a dance competition.
8. Mickey & Minnie Wish Upon a Christmas (3 December)
In this festive special for Disney's most famous characters, a series of mishaps ensures that Mickey, Minnie, and all of their friends are separated and must try to find their way back home in time for their Christmas celebrations — with the help of a wishing star, of course.
9. Welcome to Earth (8 December)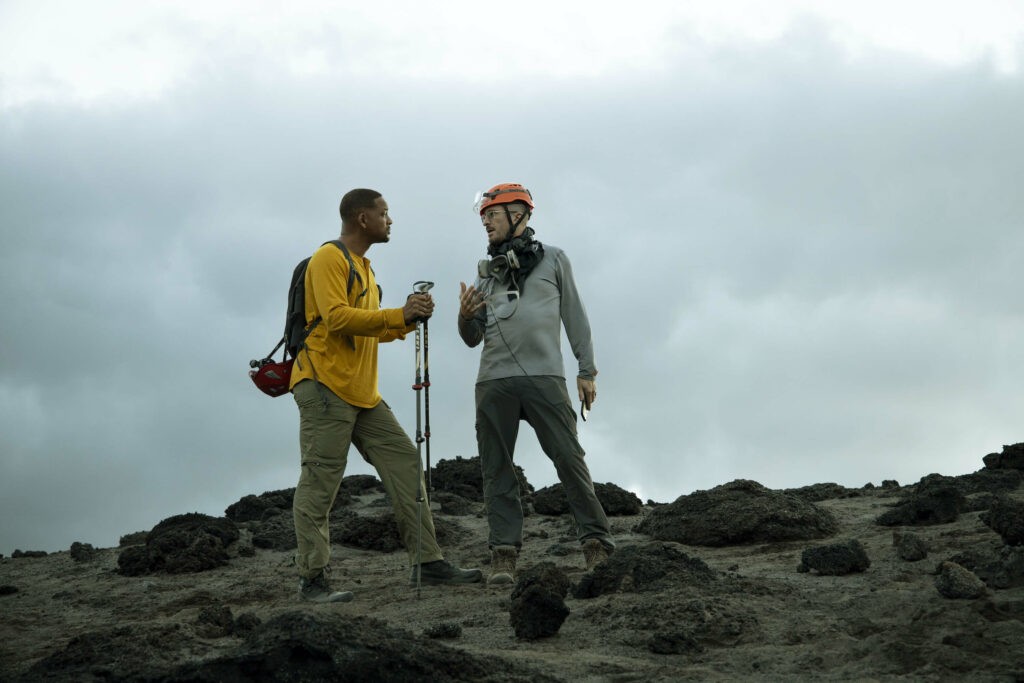 Photo: Disney+
Welcome to Earth, the upcoming National Geographic original series hosted by Will Smith has both a new trailer as well as a release date. On Friday as part of Disney+ Day, the streaming service revealed that the once-in-a-lifetime adventure around the world to explore Earths' greatest wonders and reveal its most hidden secrets will debut on December 8th. The new trailer also shared for Disney+ Day offers up new footage from the six-episode series, showing the full range of Smiths' adventures and a sampling of the wonders he witnesses along the way - including one so breathtaking he declares he's "putting it in a movie".
"I'm throwing myself into the unknown," Smith says in the trailer before the footage cuts to one of his guides telling him that they can "almost guarantee" he is going to survive his journey. The trailer then shows Smith exploring a variety of areas of the Earth, including deserts, volcanoes, and even going under the sea, an experience he describes as being like a completely different world.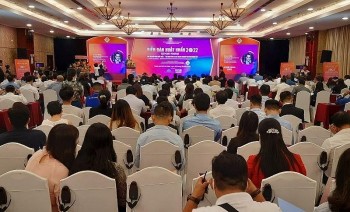 Focus
Vietnam News Today (Dec. 9): Vietnam - Singapore innovation centre helps firms transform production; HCM City among most searched destinations by travelers; Vietnamese digital technology industry's revenue estimated at 148 billion USD in 2022; Two Vietnamese films up for consideration at Oscars.