New foreign investment wave begins in Vietnam despite Covid-19
Under the impacts of Covid-19 and the US-China trade tensions, the new wave of foreign investments into Vietnam has become more visible. Specifically, there have been outstanding foreign ventures expanding in Vietnam in the first half of the year.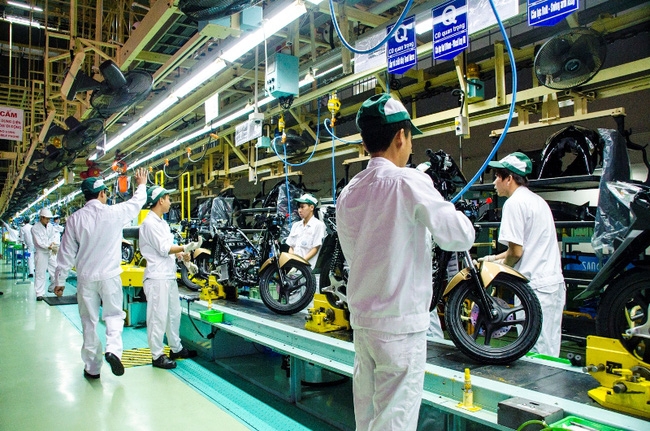 Vietnam attracted a number of major investment projects (Photo: Cong luan)
Overseas ventures to expand investments in Vietnam
The multinational company Techtronic Industries (TTI) is developing a USD 650 million plant complex in Saigon Hi-Tech Park, and it is trying to have an annual production value of $1.5 billion by the third year and achieve up to $3 billion by the sixth year. It also targets $1 billion in annual localised supply and expects to increase Vietnamese suppliers from 80 now to 150 over the next few years, according to VIR.
Besides TTI, in February, Heineken also poured an additional USD 68.8 million in the southern part of Ba Ria-Vung Tau. The company is going to raise its investment capital from $312.5 million to $381.3 million. Heineken expects to increase the annual capacity of its factory in Ba Ria-Vung Tau from 610 million litres to 1.1 billion litres in 2020.
In March, the US' Universal Alloys Corporation (UAC) launched its first phase of the aerospace component factory in Da Nang. With investment of USD 170 million, the factory aims at manufacturing and installing aerospace components from aluminium alloys and composite. It is estimated to raise annual export revenue to $25 million by 2021, $85 million by 2022, and $180 million after 2026.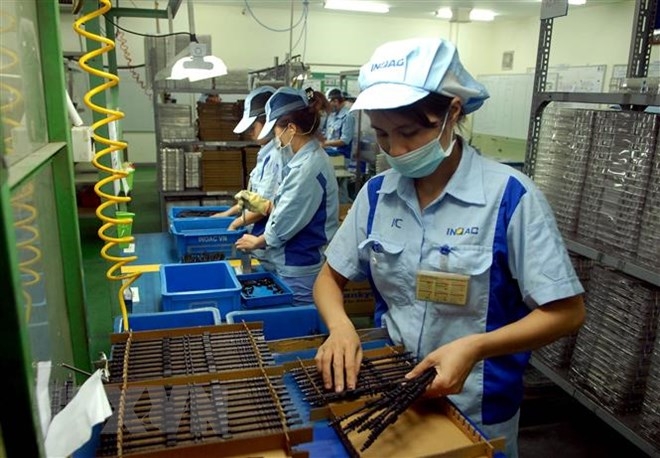 The investment project scale has also increased significantly (Photo: Cung cau)
Last month, Qualcomm Vietnam opened an interoperability testing laboratory in Hanoi, the company's first R&D lab in Southeast Asia. With this move, Qualcomm Vietnam shows its strong commitment to investing in Vietnam.
In the first six months of 2020, Vietnam attracted a number of major projects, pushing the average size of a project to increase from USD 4.3 million in 2019 to nearly USD 6 million in the first half of 2020, informed Nhan Dan.
The largest project licensed in June was the Knitting Factory Project at Texhong Hai Industrial Park, with an investment capital of US$ 214 million, aiming at producing knitted fabrics in Quang Ninh.
Followed is the USI Factory Project in Vietnam, with an investment capital of US$ 200 million, aiming at manufacturing wearable electronic circuit boards in Hai Phong.
The third largest project is Furukawa Automotive Systems Co., Ltd, with an investment capital of USD 48.8 million, aiming at manufacturing electric wires for cars in Vinh Long, VGP reported.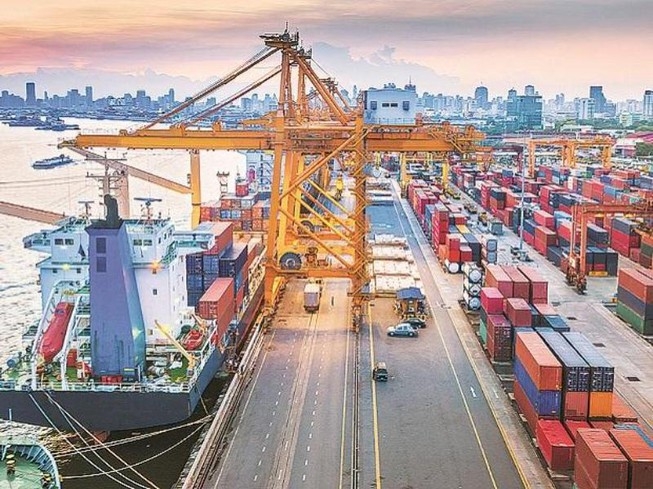 Investors have more confidence in Vietnam (Photo: Ho Chi Minh City Law)
Vietnam - an attractive destination for FDI
According to Michael Kokalari, Chief Economist from VinaCapital, a new wave of foreign direct investment (FDI) into Vietnam is imminent. "This is being driven by global events, including the US-China trade war, the ongoing pandemic, and other factors. Currently, there are few countries in the world as attractive to multinational manufacturers as Vietnam", he added.
Kokalari affirmed that this new wave of FDI will have a larger impact on Vietnam's economy than the previous inflows because multinationals now have an incentive to help local companies move up the value chain to build supply chains in Vietnam.
The EuroCham Whitebook 2020 published in June stated that due to Vietnam's stable macroeconomy and low inflation, investors have more confidence in this country.
"Since becoming a member of the World Trade Organization in 2007, Vietnam has continued to reform its legal framework so that it is better aligned with global standards. As a result, the country has become more attractive to foreign enterprises and international investors", stated the Whitebook.
Particularly, Vietnam's low cost of doing business, strong economic growth, and business-friendly economic environment make it an attractive destination for FDI, it added.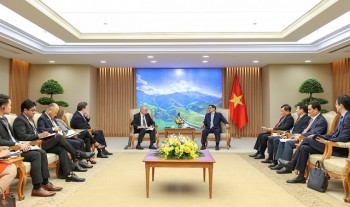 National
Vietnam News Today (Dec. 6): Vietnam records 427 new Covid-19 cases on December 5; PM hosts USABC, US corporation leaders in Hanoi; Proper investment needed to develop night-time economy; Vietnam welcomes New Zealand investors for win-win partnership.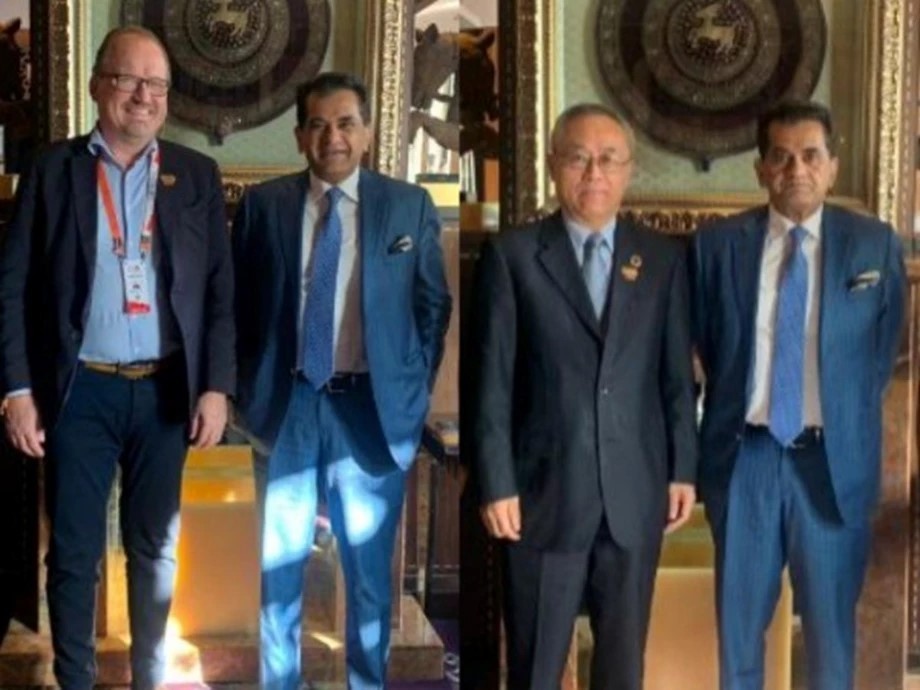 Economy
G20 Sherpa Amitabh Kant held discussions with the UN Sherpa, Undersecretary General, Li Junhua and Organisation for Economic Co-operation and Development (OECD) Sherpa, Andreas Schaal in Udaipur.
December 05, 2022 | 23:39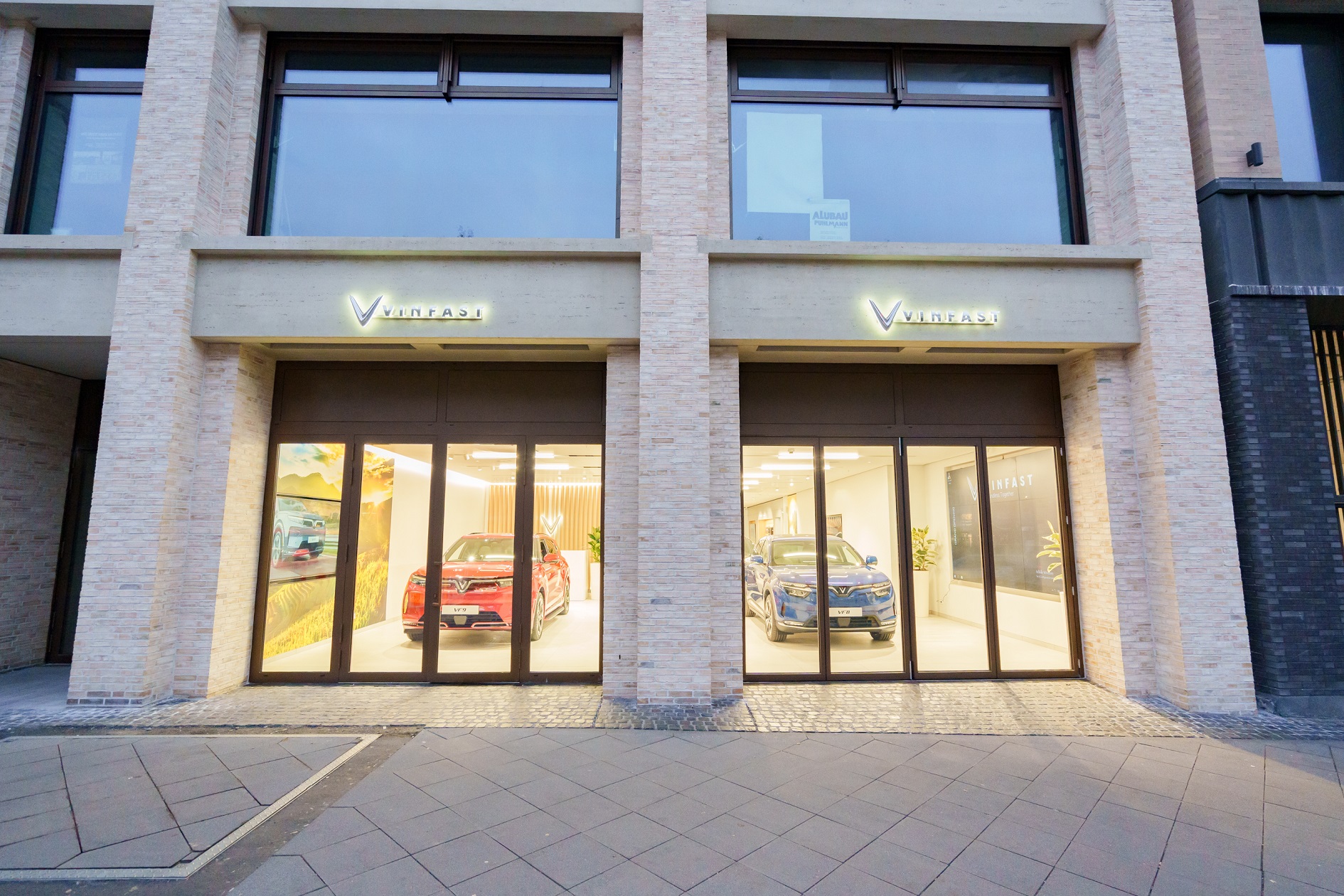 Economy
VinFast has officially opened its first two VinFast Stores in Cologne, Germany, and Paris, France.
December 05, 2022 | 15:00