Weird Covid-19 style: Indian man wears gold face mask to shield from coronavirus
Shankar Kurhade, a businessman living in Pune city, western India spent around US $4,000 for his tailor-made gold face mask, which he wears every time he goes out to ward off the novel coronavirus.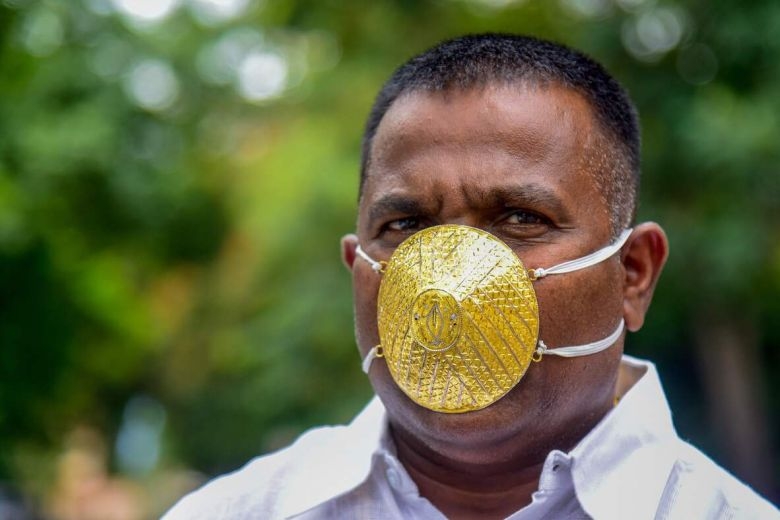 Shankar Kurhade and his tailored-made gold face mask (Photo: AFP)
"It's a thin mask, with small pores that help me breathe," Kurhade told AFP, adding that the special face mask weighs around 60 g and took the craftsmen 8 days to complete.
Kurhade said he came up with the idea of a gold face mask after seeing the news of a man wearing one made from silver.
"I'm not sure whether this gold face mask can effectively protect me against nCoV or not, but I still take other preventive measures", the 49-year-old said.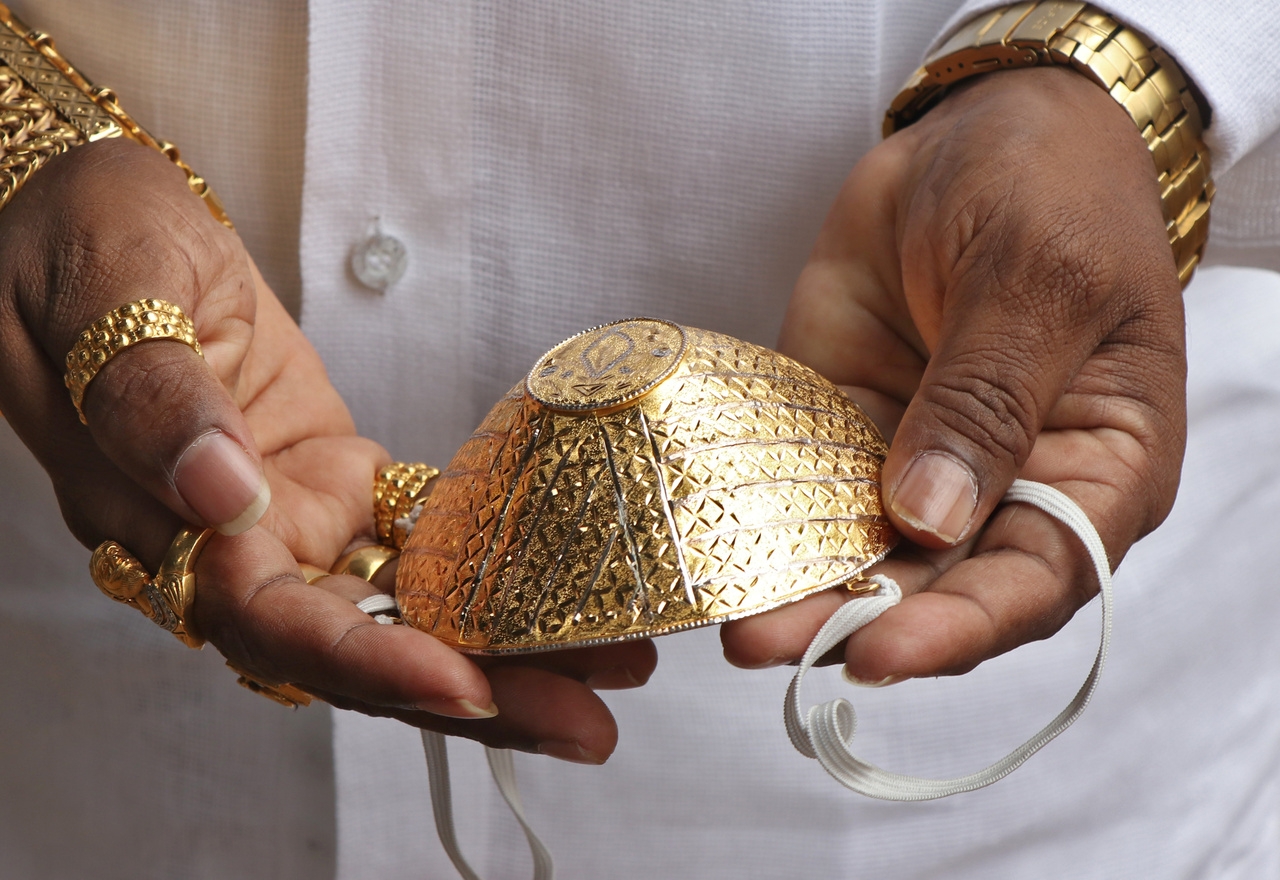 The special face mask weighs around 60 g and took the craftsmen 8 days to complete (Photo: Reuters)
Along with the gold face mask, Kurhade also likes to spice himself up with gold jewelry that weighs a kilogram, including a bracelet, necklace, and rings on each finger of his right hand.
"People asking me for selfies. They were amazed to see me wearing a yellow mask in the market," Kurhade said.
The Indian government has mandated the wearing of face mask in public in a bid to control the spreading of coronavirus.
Coronavirus updates in India
Indian Express reported, Delhi recorded 2,505 fresh coronavirus cases on Saturday, taking the tally in the city to over 97,000, while the death toll from the disease mounted to 3,004, authorities said.
Fifty-five fatalities were recorded in the last 24 hours, the Delhi health department said in a bulletin. It also said that 26 earlier deaths have been included in the cumulative figure.
The bulletin said the death toll from coronavirus infection has risen to 3,004, and the total number of cases mounted to 97,200. On June 23, the national capital had reported the highest single-day spike of 3,947 cases. The death toll from COVID-19 in Delhi stood at 2,923 on Friday.
The health department in their revised guidelines for home isolation on Friday said Covid patients suffering from immunity-targeting health conditions like cancer, HIV and others were not eligible for home isolation. The bulletin also said psychiatrists working in hospitals and medical institutions under the Delhi Health department would be deployed at Covid hospitals and facilities to provide tele-consultancy to patients.
India reported its highest single-day spike of 22,771 new coronavirus cases in the last 24 hours along with 442 fatalities, the Union Health Ministry said Saturday. Over 18,600 people have succumbed to the disease till now.
The epidemic situation is getting more serious in the west and the south of the country, which is stricken with heavy monsoon rains. Experts warn India has a few weeks or months before the peak of the epidemic, signaling that the seriously over-stressed health system will be under even greater pressure.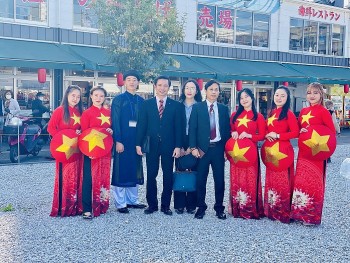 Overseas Vietnamese
The Kochi-Vietnam Cultural Exchange Festival has been organised in Kochi Prefecture, Japan, recently for first time in an effort to boost cultural exchanges and cooperation between the two countries.