Next Vietnamese officer to work at UN Headquarters
Another Vietnamese officer from the Vietnam Department of Peacekeeping Operations has been recruited to work as a training officer at the United Nations Headquarters.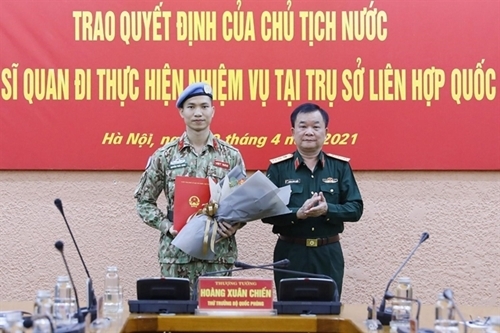 Major Nguyen Phuc Dong (left) receives the Vietnamese President's decision at the ceremony. Source: VNA
The Ministry of National Defence on April 9 handed over the State President's decision to a Vietnamese military officer to carry out duty at the UN Headquarters, reported VNA.
Major Nguyen Phuc Dong from the Vietnam Department of Peacekeeping Operations has been recruited to work as a training officer at the UN Headquarters.
Addressing the decision handover ceremony, Deputy Minister of National Defence Sen. Lieut. Gen. Hoang Xuan Chien noted Major Dong's recruitment to work at the UN Headquarters will help elevate Vietnam's image and position internationally.
He expressed his belief that Major Dong will fulfil his duty in his new position, and garner more experience to support Vietnamese teams in their endeavor to take part in UN peacekeeping missions in future.
For his part, Dong promised to promote self-studying and learn experiences from international colleagues to raise his competence to meet task requirements and strictly observe COVID-19 pandemic prevention and control regulations.
Major Dong is the third Vietnamese officer who has been recruited to work at the UN Headquarters. Two other are Lieut. Col. Luong Truong Vinh and Lieut. Col. Tran Duc Huong.
Since its inception in May 2014, the Vietnam Peacekeeping Centre has dispatched many officers on UN missions. Lieut. Col. Luong Truong Vinh, however, was the first Vietnamese officer to fill a UN security officer vacancy in New York.
Lieut. Col. Vinh previously served in South Sudan and the Central African Republic as part of a UN peacekeeping mission. He was recruited as a Planning Officer of the UN Department of Peace Operations in January 2020.
Meanwhile, Lieut. Col. Huong is serving as Planning Officer in the Office of Military Affairs under the Department of Peace Operations at the UN headquarters in New York. He used to work as a Training Staff Officer at United Nations Multidimensional Integrated Stabilization Mission in the Central African Republic (MINUSCA) and a Military Observer at the UN Mission in South Sudan (UNMISS).
UN peacekeeping mission headquarters is in New York. More than 200 outstanding police officers from around the world hope to pass difficult tests.
The number of Vietnamese officers involved in UN peacekeeping missions remains modest but their contribution has been constantly praised by the UN and Vietnam's international friends./.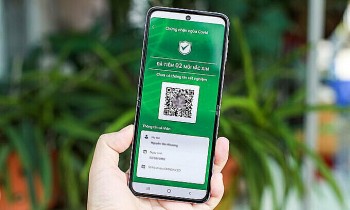 National
Vietnam News Today (September 20): Vietnam records additional 10,040 Covid-19 cases; HCM City considers 'green pass' for partially vaccinated residents; Vietnamese consumers' demand for shopping groceries online soars amid Covid-19 ; Vung Tau proposes November reopening of beaches.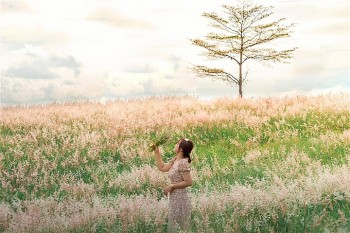 Travel
Every year when it gets cold, the grass field atop Chu Se hill grows pink, bringing along a dreamy, heaven-like feel that hardly anyone can resist.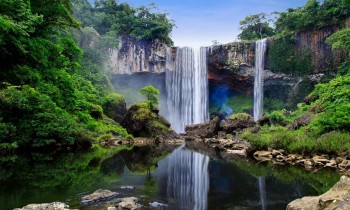 Multimedia
The pristine and majestic Kon Ha Nung Plateau has just been recognized as a member of the World Network of Biosphere Reserves by UNESCO.