Supporting and encouraging children's participation
Children have the right to express views on issues affecting them as individuals, for example, in health care, family life, education or child protection, etc.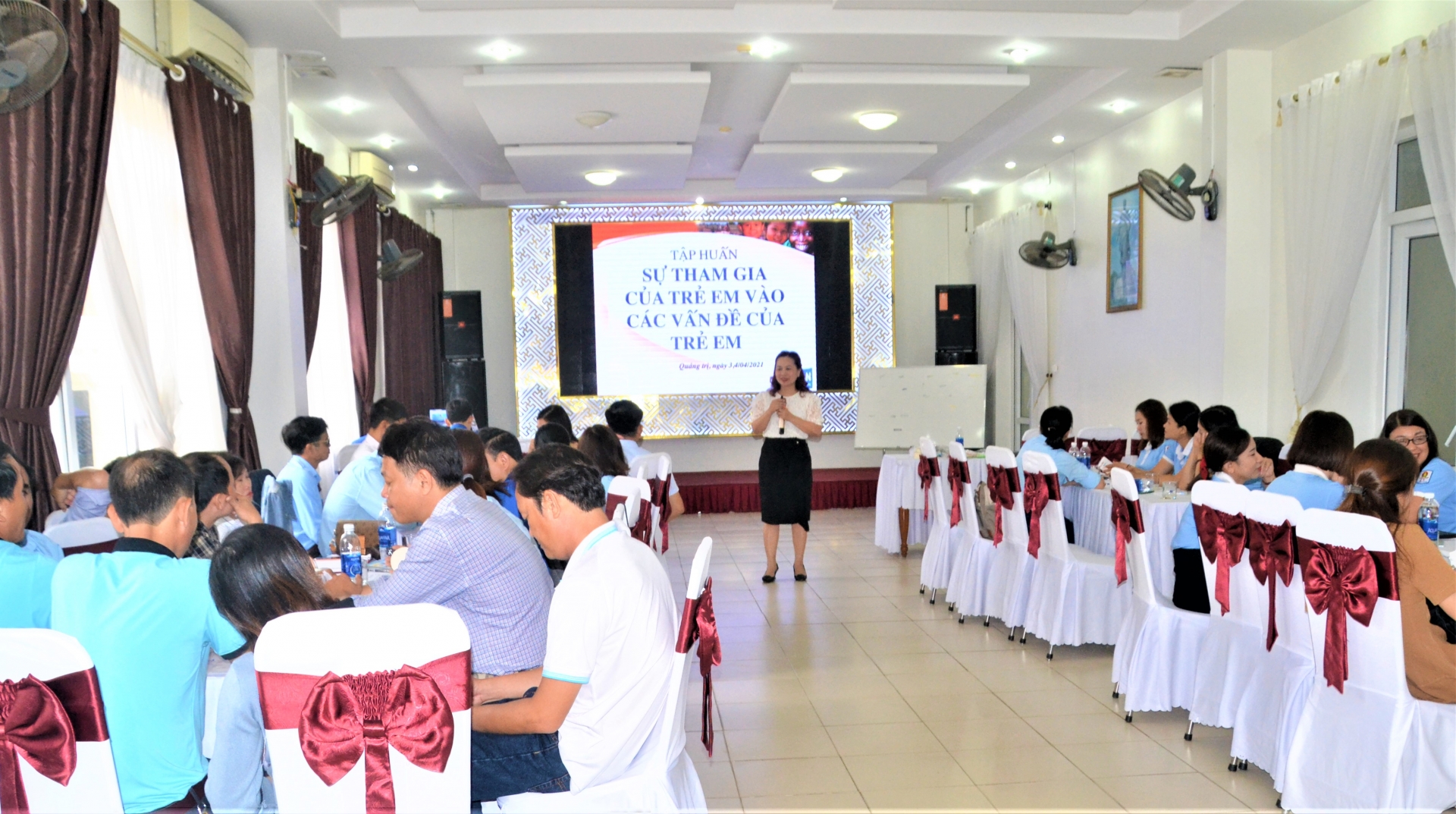 At the training course. Source:
The Standing Committee of Quang Tri Provincial Youth Union in collaboration with Plan International Vietnam recently organized a training course on "Children's participation in children's affairs" for teachers, pioneer leaders of the junior high and high schools in Dong Ha city and Gio Linh district.
At the training course, the trainees learned and exchanges information around three topics, including: "Characteristics of ethnic minority children, children in mountainous areas"; "Factors hindering children's participation"; "How to support children to promote their right to participate in children's affairs".
Through the course, teachers, pioneer leaders of the high schools and junior high schools in Dong Ha city and Gio Linh district better understood mountainous areas children's lives as well as their feelings, emotions, difficulties and problems. The teachers and pioneer leaders are also equipped with many knowledge and skills to contribute to helping mountainous children protect and promote their legitimate rights.
It also aims to create a favorable environment and develop children's capacity to promote the Right to Participation of Children in child-related issues in accordance with the laws and the United Nations Convention on the Rights of the Child (UNCRC). At the same time, it helps children voice their opinions/aspirations, helping agencies and organizations working in the field of children to perfect the process of laws/policies making and decisions making in all matters of concern to children.
Quang Tri Children's Council was established based on Decision No. 3294 / QD-UBND dated December 2, 2019 of the Provincial People's Committee.
Accordingly, the Children Council of Quang Tri province was established with 40 members from 9 to under 16 years old which are outstanding students representing more than 100,000 members, teenagers and children in the province. The provincial Children's Council operates on the principle of voluntary and self-governance with the guidance of the Advisory Board. They meets twice a year, before the meeting of the provincial People's Council.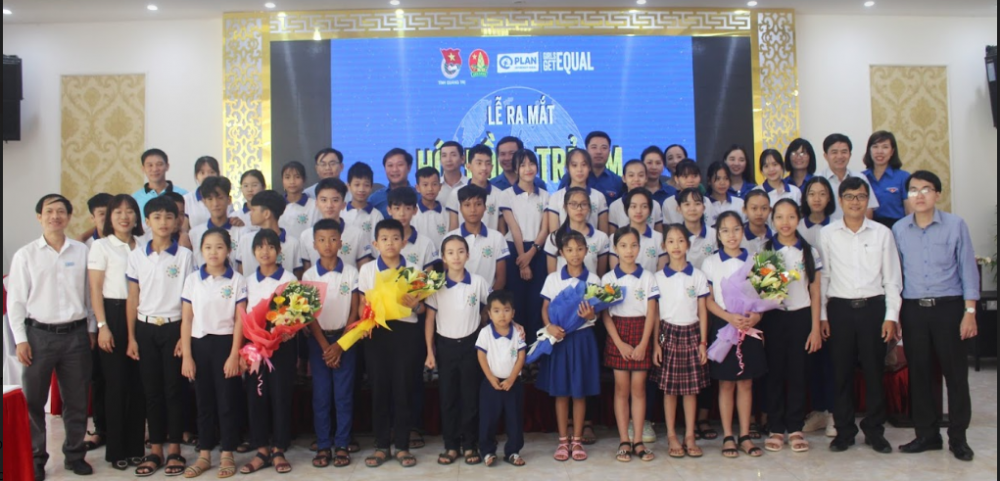 A Children's Council has been established in Quang Tri province with the participation of 40 children.
Children's Council from 2017 to 2020 started as a pilot model and was established by the Ho Chi Minh Youth Union in line with the Prime Minister's Decision No. 123/QD-TTg dated August 3, 2015 about empowering children and allowing them to get involved in children related issues from 2016 – 2020 as well as the Children Law.
The Children's Council is a group representing children to periodically express their opinions, aspirations, exchange and dialogue with the Provincial Standing People's Council, the provincial National Assembly delegation on local child-related issues, helping them to understand children's legitimate interests, aspirations and needs; help connect different groups in society in order to bring children a life in all its fullness.
The meeting of the Children's Council in Quang Tri province in 2020 is chaired by the children in the Quang Tri Children's Council. Here, the children made a speech, expressed their opinions, feelings and aspirations related to issues including: School violence, child abuse; safety skills, preventing and combating accidents and injuries, drowning prevention; safe use of social networks; children supporting; natural disasters safety tips and preparation; children's entertainment institutions; ethical education, current children's lifestyles, etc./.
Keeping children water-safe this summer

According to statistics, over 2,000 children lose their lives in drowning accidents every year in Vietnam, making drowning the country's leading cause of death among ...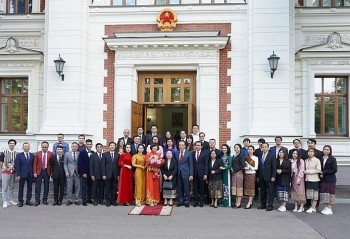 Friendship
The Vietnamese Embassy in Cuba will make efforts to consolidate and cultivate the special Vietnam-Laos relationship in the spirit of respect and support for mutual benefits.