NGO Strengthening Preparedness and Response to Covid-19 in Quang Tri
The Norwegian People's Aid (NPA) supports Covid-19 response in the central province of Quang Tri.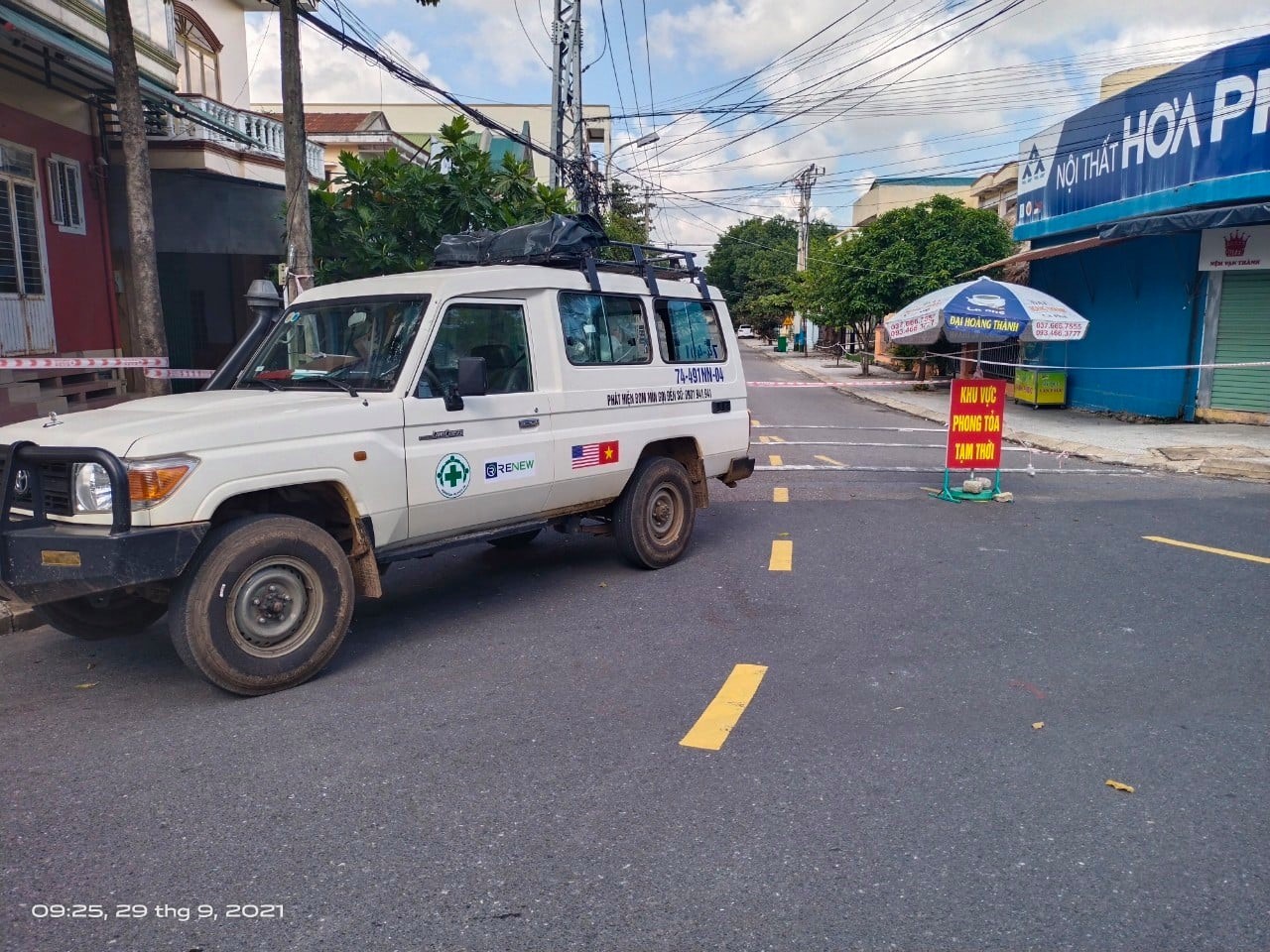 An NPA vehicle entering an area under lockdown where high-risk groups are living. Source: NPA
The Norwegian People's Aid (NPA), a non-governmental organization major in bomb and mine clearance and arms disarmament, as well as humanitarian development and support, is lending a hand to those in need in Quang Tri Province.
Though Vietnam was able to stop any significant outbreaks of Covid-19 during 2020, unfortunately an outbreak of the Delta strain has been slowly spreading across the country since March 2021 – and it has recently reached Quang Tri. The province has seen more than 100 cases since Sep. 15, both in Dong Ha City and in several other districts, and many areas are now under lockdown.
All NPA operational activities in Quang Tri province have been suspended since Sep. 16, 2021, in compliance with provincial government directives and to stop the further spread of Covid-19. Unfortunately the case numbers continue to increase every day.
The provincial government has mobilized teams of healthcare staff who travel across the province to high-risk groups, providing Covid tests in an attempt to track and slow the spread of the disease.
The Quang Tri Department of Foreign Affairs and the provincial Covid Steering Committee recently approached NPA for assistance with driving these frontline personnel to Covid-affected areas to enable their work.
Since Sep. 28, and with the support of the United States government, NPA has provided three vehicles with volunteered drivers for use during the provincial response. In addition Quang Tri Mine Action Centre (QTMAC) were also able to provide similar support.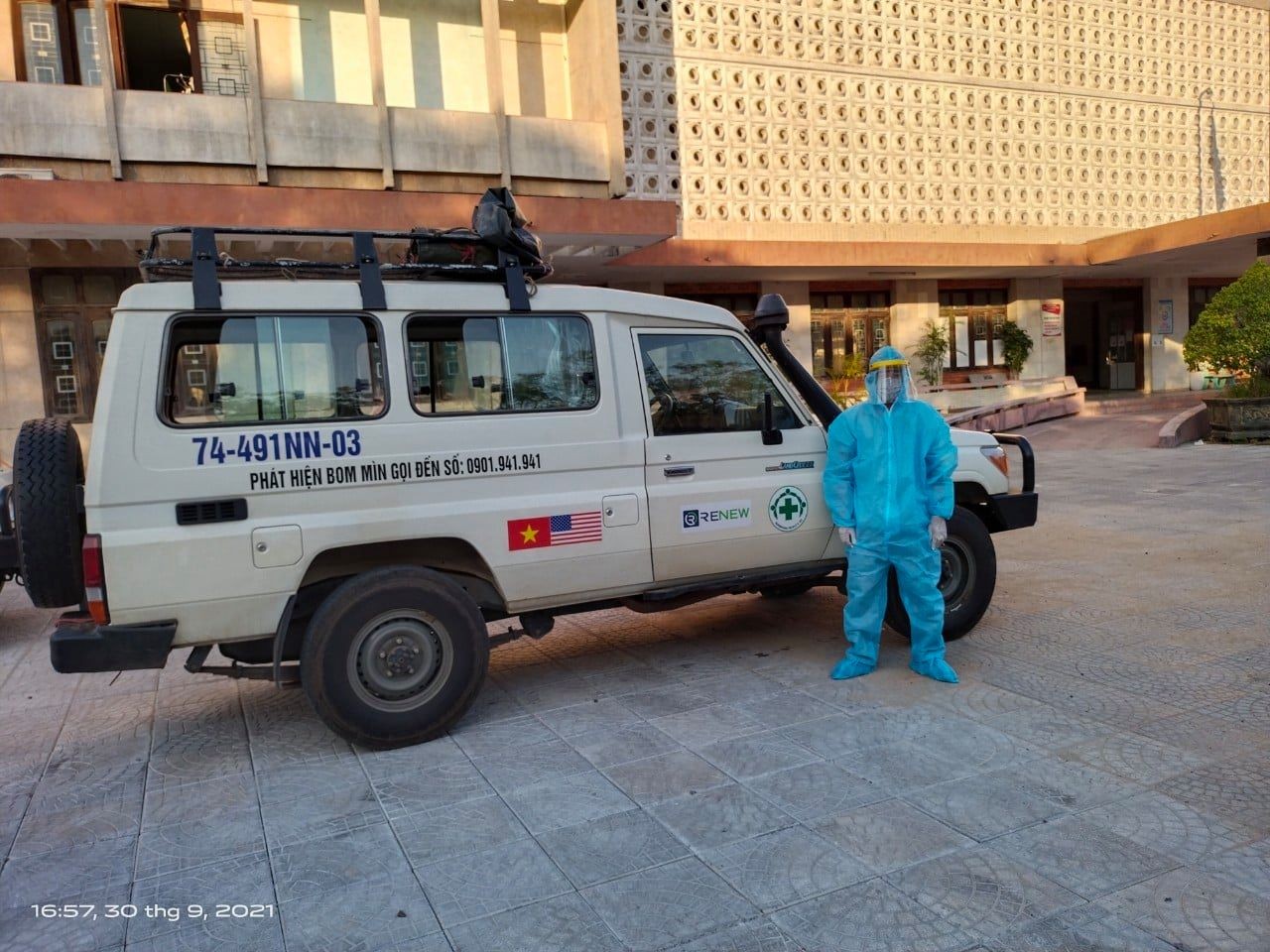 Hoang Minh Thanh, an NPA clearance operator who volunteered to support emergency Covid-19 response in Quang Tri province. Source: NPA
"I have volunteered to drive medical staff of the Dong Ha Medical Centre to areas under lockdown and other high-risk areas in order to conduct Covid test for the community," said Phan Khac Cuong, an NPA non-technical survey team member. "I'm very happy to have the chance to make small contribution to the fight against the epidemic in my province – and thanks to that, I understand more about hard the work of the medical staff and other volunteers, and how special the value of love among human beings and Vietnamese people is."
The safety of NPA volunteers is a priority for the province, and all volunteer drivers were equipped with personal protective equipment including masks, gloves, glasses and protective suits. Vehicles were also fitted with a plastic divider to separate the driver from the healthcare staff that were being transported, to reduce the risk of infection. NPA vehicles are also disinfected at the end of each working day.
"I am aware of the risk for myself and my family when doing this voluntary job. However, I want to contribute to this job so the testing progress is not delayed. While being on this duty, I have tried my best to minimize close contacts with other people," Cuong said.
NPA has prepared an additional 22 vehicles with drivers available to support the province if the Covid situation continues to worsen.
"NPA, and our donors from the governments of the United States and Norway, are always happy to help the people of Quang Tri province - whether through mine action activities or by supporting the provincial response to emergency situations like Covid-19 or last year's extreme flooding," said NPA Country Director Jan Erik Støa. "I hope the Covid situation is brought under control soon, so Quang Tri's people are safe and so our teams can continue their important survey and clearance work."
Hoang Minh Thanh, and NPA clearance team member, said he's very happy to have the chance to help people in his province. "I am very happy and proud to contribute to making people safe," he said. "It is somehow same same as our mine action work."
The US government has been carrying out many projects in various forms in Vietnamese localities to address the war consequences and improve the quality of life in communities affected by Agent Orange sprayed during the war.
Quang Tri Province is one of the important partners of the US in development cooperation projects with Vietnam, including those on demining, supporting people with disabilities, and humanitarian aid.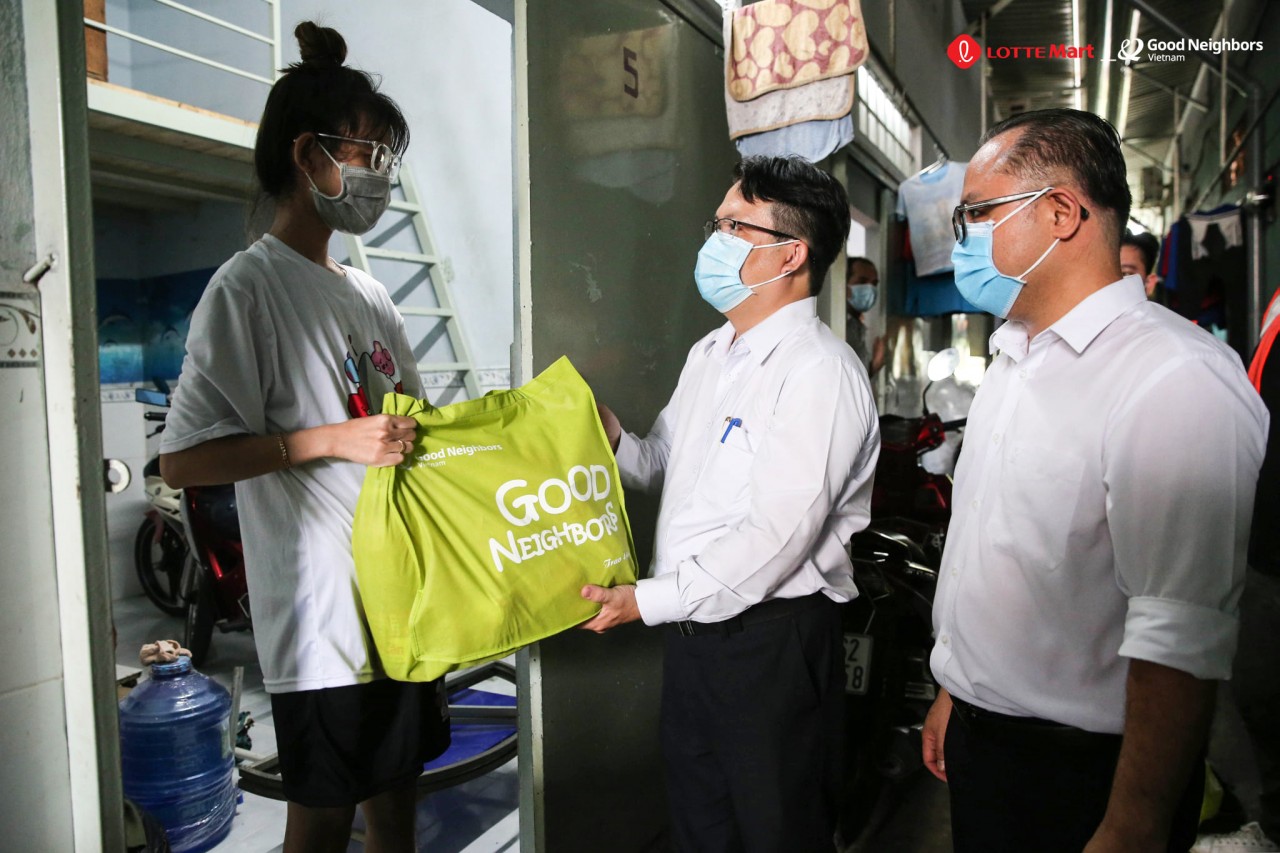 GNI supports Ho Chi Minh City in the fight against Covid-19. Source: GNI
This week, the Korean non-governmental organization Good Neighbors (GNI) in Vietnam in collaboration with the People's Committees of Ward 16, District 8 and Tan Phu District (Ho Chi Minh City) have presented gifts to 2,000 households with difficult conditions, severely affected by the Covid-19 pandemic. In which 1,000 households in Ward 16, District 8 and 1,000 households in Tan Phu District with a total support value of VND 1 billion (USD 44.000).
With the desire to share difficulties with workers during the time when HCM City implements prolonged social distancing, GNI has supported 2,000 gift packages including essential food items for households in difficult circumstances. Each gift is worth VND 500,000 provided by LOTTE Mart Vietnam supermarket system.
Representatives of local people's committees have received and distributed the packages to needy households in their areas.
GNI hopes that this support will contribute to solving the essential needs of food for households that are heavily affected by the fourth Covid-19 outbreak in HCM City and help people feel secure, soon stabilize their lives.
Vietnam recorded 6,957 Covid-19 infections, including 16 imported cases, in the past 24 hours to 5pm on Oc. 1, said the Ministry of Health.
HCM City, the country's current largest pandemic hotspot, continued to report the highest number of infections with 3,670 cases.
According to the Quang Tri's Department of Health, the province recorded 7 positive cases of SARS-CoV-2 on Oct.1, bringing the total figure to 110 since Sep.16.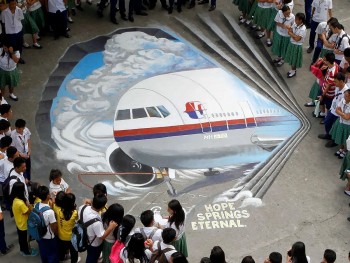 World
The world might never know what really happend when these planes went off the radar. Let's take a look at some of the unsolved mysteries of aircraft disappearances.