Zhishan's Scholarships Give Strength to Disadvantaged Children
The project office of Zhishan Foundation Taiwan coordinated with the fund for children in north-central Nghe An province to award scholarships for students.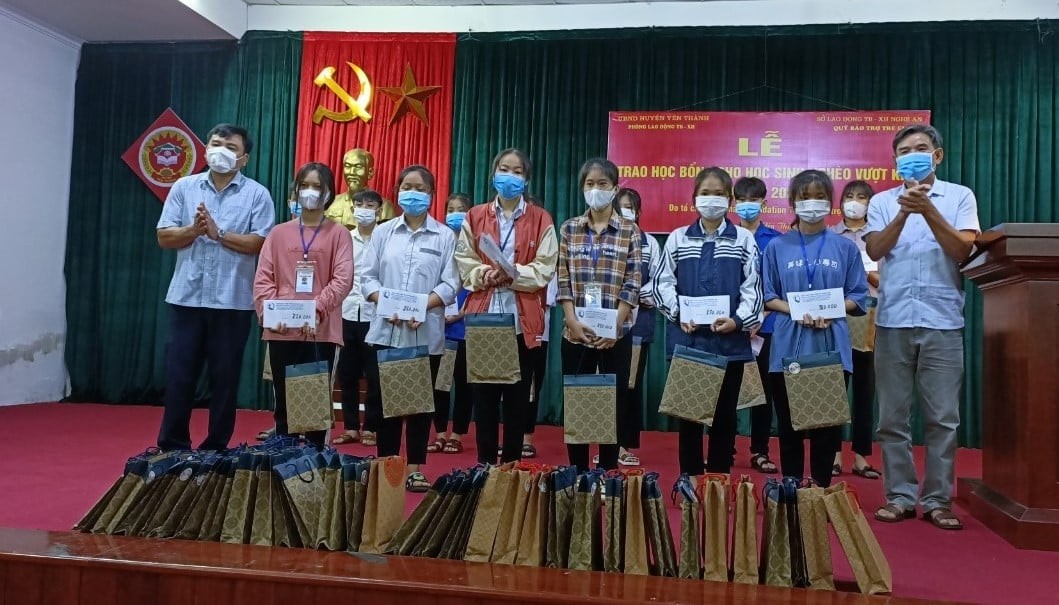 Students with difficult backgrounds in central Thua Thien-Hue province were presented scholarships. Source: Zhishan
The Nghe An Provincial Children's Fund has cooperated with the Division of Labor, Invalids and Social Affairs of the districts to award Zhishan's scholarships for 609 students from primary to high school with a total budget of up to VND 720 million (USD 31.550), in which scholarships and bonuses worth VND 537.3 million (USD 23.540); book worth VND 182.7 million (USD 8.026).
In addition to the periodic scholarship, this time, students with outstanding results also received additional awards.
The Zhishan Foundation – a Taiwanese non-governmental organization – has carried out many long-term projects in Vietnam since 1995 and is implementing project components in support of disadvantaged children in the six central and north-central provinces of Thua Thien-Hue, Quang Tri, Quang Binh, Ha Tinh, Nghe An, and Quang Ngai in the fields of education and healthcare.
Over the past 26 years it has helped more than 70,000 underprivileged children in targeted localities.
In Nghe An alone, the foundation has donated tens of billions of dong through scholarships, building school libraries and classrooms, and providing surgeries for children with disabilities.
With the convenient library, the abundant source of books, the support of students and close guidance of the Department of Education and Training, students' love for book and their knowledge will be strengthened, contributing to life skills development. Source: Zhishan
Launched in 2019, the "Reading for the Future" program has continuously received positive feedback from students, parents, teachers and local leaders. In the scholarships awarding ceremony in Feb 2021, Zhishan continued to give 609 book bags to students in Nghe An Province.
These are all good books with a full range of genres, carefully selected, suitable for each grade level. Especially, it does not overlap with the list of books that the project gave away in the two previous years. Hopefully, they will gain more good knowledge through these useful books and at the same time spread the reading culture to other peers.
The raging Covid-19 pandemic has greatly affected the learning of students and the work of parents. Understanding the difficulties that their families are facing, as well as the desire to share some of the difficulties with their families, Zhishan has tried to present the scholarships to the children as soon as possible, hoping that they will always study hard and reap many high achievements in this new school year.
Earlier, the Taiwanese organization has donated 80 bookcases to primary schools in Phu Vang District, Thua Thien Hue Province.
The activity is part of the project "Make friends with books" sponsored by Zhishan Foundation, aiming to support local primary schools in opening, organizing and managing friendly libraries for students; helping establish the reading skill and habit at young age.
Each bookcase has nearly 50 books of all genres, carefully selected by the Zhishan Foundation staff from reputable publishers. These books will be placed at the classroom bookshelf serving students every day with hope that, their love for book and their knowledge will be strengthened, contributing to life skills development.
Also in this month, Zhishan have handed over the foundation 's and sponsor's rewards and gifts to orphans at Duc Son Orphanage Center, Hue City along with four laptops to help them study online.
As planned, this week, the project office of Zhishan Foundation Taiwan will coordinate with the fund for children in the central province of Quang Tri granted scholarships to 277 poor students with good learning performance in Hai Lang district, Trieu Phong, Quang Tri town.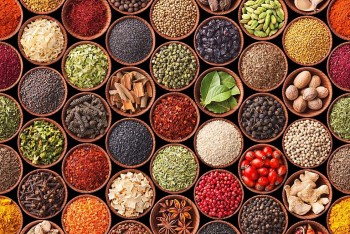 Vietnamese Herbal Tea
Antioxidants have been known since the 1990s and have been useful in fighting cancer, atherosclerosis, and many other chronic diseases.