NGOs Hold Seminar to Help Vietnam Strengthen Resilience To Climate Change Disasters
The conference lies within the framework of the capacity-building project for locals to respond to natural disasters caused by climate change, funded by Bread for the World (BfdW) and ActionAid Vietnam (AAV).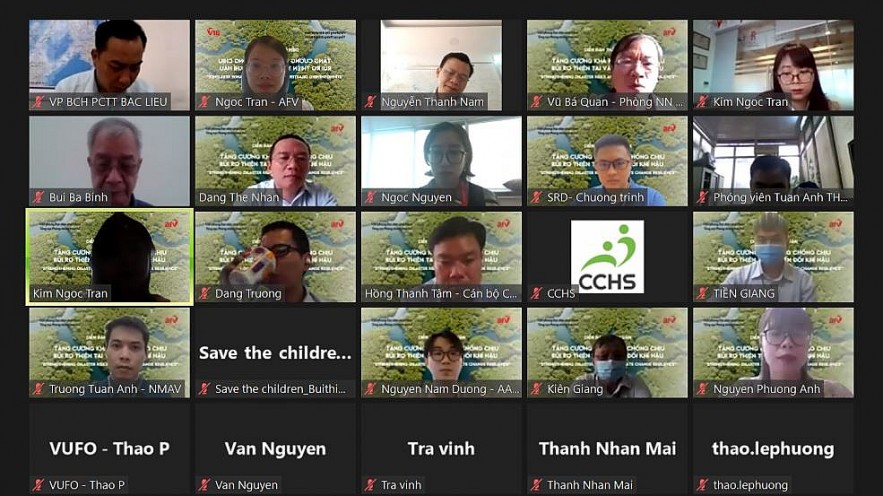 Delegates at the "Strengthening resilience to risks of disaster and climate change" seminar on Oct. 12.
Southern representative office of Vietnam Disaster Management Authorities (Ministry of Agriculture and Rural Development) and Aid for Social Protection Program Foundation Vietnam (AFV) held a seminar on "Strengthening resilience to risks of disaster and climate change" in Ho Chi Minh City on Oct. 12.
Covering an area of ​​about 4 million hectares and located in the lower reaches of the Mekong River, the Mekong Delta is a large rice-producing region, responsible for ensuring food security for the country. However, the Mekong Delta is also one of the hardest-hit regions in the world by climate change. The region suffers drought, saline intrusion due to sea level rise, riverbank erosion, tornadoes, hurricanes, and other climate-related risks.
Due to the severe impacts of climate change and natural disasters, a large area to grow rice, vegetables, and fruit trees in Soc Trang, Tra Vinh, and neighboring provinces in the delta are seriously affected, many households lack water. The situation requires locals to improve their capacity, change their living habits, transform production to strengthen their resilience and adaptability.
The event was participated by donors, international and Vietnamese NGOs, research agencies in the field of climate change response and adaptation. The management boards of the development assistance program in Ke Sach district (Soc Trang province), and Tra Vinh city (Tra Vinh province) also attended the seminar.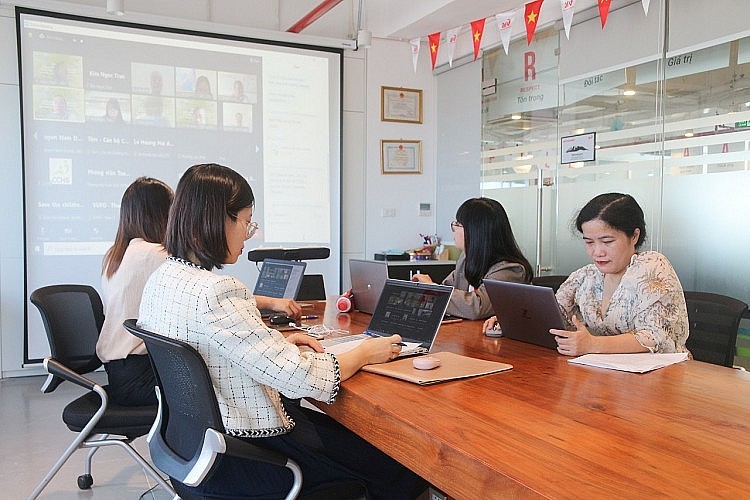 Delegates from the Aid for social protection program Foundation Vietnam (AFV) attended the virtual conference.
Delegates had a frank and positive exchange about experiences, practices, and models to respond to disasters and adapt to climate change implemented by their organizations. They also shared their ideas to develop a policy proposal on allocating resources to the commune and ward level as well as building capacity to support the affected communities to better cope with and fight against natural disasters and climate change in the coming time.
Nguyen Thanh Nam, head of the southern office of the Vietnam Disaster Management Authorities (Ministry of Agriculture and Rural Development) said: "The seminar has contributed to the implementation of the National Climate Change Adaptation Plan (NAP) for the period 2021-2030, with a vision to 2050, which aims to implement the government's resolution no. 93/NQ-CP dated October 31, 2016. The resolution approves the Paris Agreement on climate change adaptation. The event has practical significance in the context that natural disasters and climate change are seriously affecting Vietnam in general and the Mekong Delta in particular."
Nam emphasized the role of social organizations in formulating policies and laws related to climate change. In particular, social organizations can consult the government on mechanisms and policies to create favorable conditions for the implementation of international and domestic cooperation activities, call for investment to respond to climate change on the basis of equality, cooperation, and mutual benefit.
Bui Ba Binh - Vice Chairman of the AFV management board said that the conference created an opportunity for delegates to contribute valuable ideas to develop policies related to climate change such as improving inter-sectoral cooperation at the central and local level, improving local capacity, especially in disaster response and recovery, and transform strategies into concrete actions.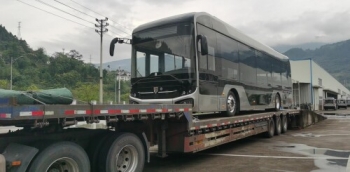 Economy
Ev Dynamics (Holdings) Limited is a pioneer and a prominent player in China's new energy commercial vehicles market, as well as a whole-vehicle manufacturer of specialty passenger vehicles and new energy passenger vehicles.