NPA continues support to UXO clearance and capacity development in Quang Tri
On May 7, the signing ceremony of memorandum of agreement for continued cooperation to implement "Capacity Development for Quang Tri Provincial Mine Action Center" project in 2020 - 2021 period between the Norwegian People's Aid (NPA) and Quang Tri Department of Foreign Affairs (DOFA).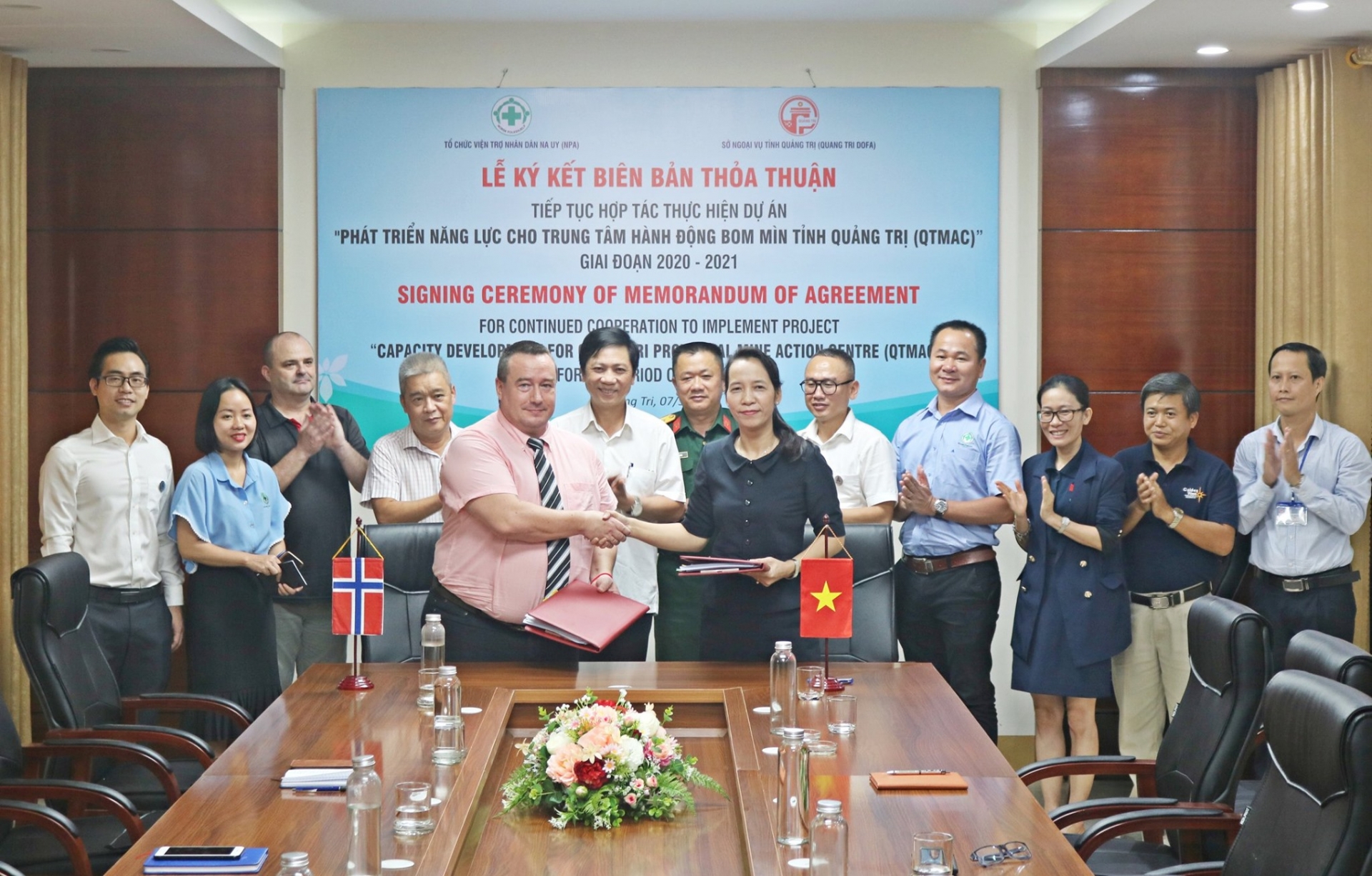 At the signing ceremony.
The workshop was attended by Hoang Nam, the Vice Chairman of the Provincial People's Committee, Head of the Quang Tri Provincial Legacies of War Steering Committee.
The project is expected to be implemented within 12 months, starting from April 1, 2020 to March 31, 2021, with a total budget of GBP 201,700, equivalent to more than VND 6 billion (USD 249.133).
Accordingly, the project will continue to support the Mine Action Center in Quang Tri province under the management of Quang Tri DOFA; building capacity and transferring knowledge and experience in mine and unexploded ordnance (UXO) management for local officials; completing legal tools and guidance procedures related to mine action coordination activities in Quang Tri and giving consultancy to assist the Provincial Mine Action Steering Committee.
Quang Tri Provincial Mine Action Center (QTMAC) was funded by the United Kingdom Department for International Development (DFID) via NPA according to the Decision No. 2913/QD/UBND dated 14 December 2018 by Quang Tri Provincial People's Committee (PPC).
The Quang Tri Mine Action Center has the task of advising the Quang Tri DOFA to effectively and efficiently carry out the Mine Action Plan 2016-2020 on implementation of the Quang Tri Provincial Mine Action Programme on Settlement of Post-War Unexploded Ordnance Consequences period 2016-2025; elaborate and effectively implement the annual detailed plans for Mine Action cooperation in mine and UXO recovery in the 2021 - 2025 period.
From there, towards long-term goals of minimizing Explosive Remnant of war (ERW) accidents and their impacts on the communities to make Quang Tri a "safe province" where ERW is no longer an obstacle to socio-economic development.
Norwegian People's Aid (NPA) is an Oslo-based Humanitarian organization working in the field of Mine Action. They have operated in Vietnam since 2010 with projects in Hanoi, Hue and Quang Tri./.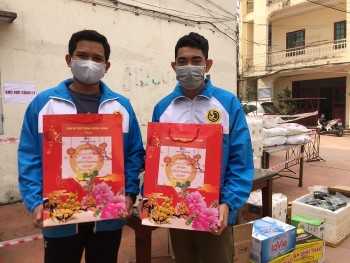 Expats in Vietnam
Vietnam is sending affection to Lao and Cambodian students who stay back in the country for Tet, the traditional New Year holiday which is an occasion for family reunion.