NPA/RENEW back to survey and clearance work as social distancing eased
Norwegian People's Aid – Project RENEW (NPA/RENEW) returned back to the survey and clearance work in Quang Tri province, after Vietnam began easing social distancing.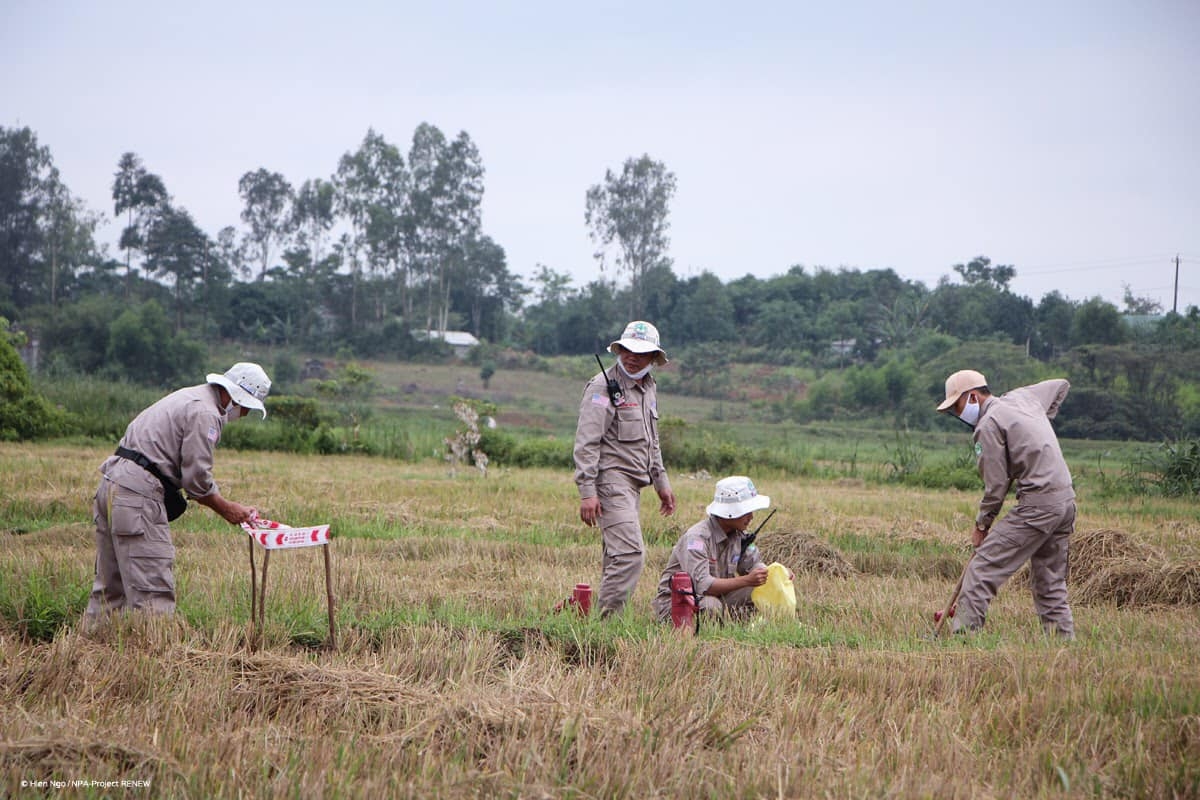 The team had conducted a controlled demolition to get rid of these dangerous weapons. Photo: Hien Ngo/NPA-RENEW
The farmers in Ha Trung village of Gio Chau commune, Gio Linh district, in Quang Tri province felt safe with the presence of NPA/RENEW teams which have found and safely destroyed explosive ordnance from their paddy fields.
The 60-year-old Nguyen Hung among the farmers who were instructed by the team members to pause his work and move away so that the team could destroy a cluster bomb found near the place where they were harvesting rice. "Thanks to the NPA/RENEW teams, we now feel much safer to farm in our lands," said the old farmer who has lived in Ha Trung for over 40 years.
NPA/RENEW has deployed four Technical Survey (TS) teams to establish Confirmed Hazardous Areas in Ha Trung Village earlier this week, in response to evidence collected during the Non-Technical Survey process. After only two days of work, the teams have found 14 cluster bombs and four other unexploded munitions after surveying 115,000 m2 of land.
According to TS Team Leader Truong Cong Vu, many of the cluster bombs were found at 25 to 30-cm depth on the paddy field.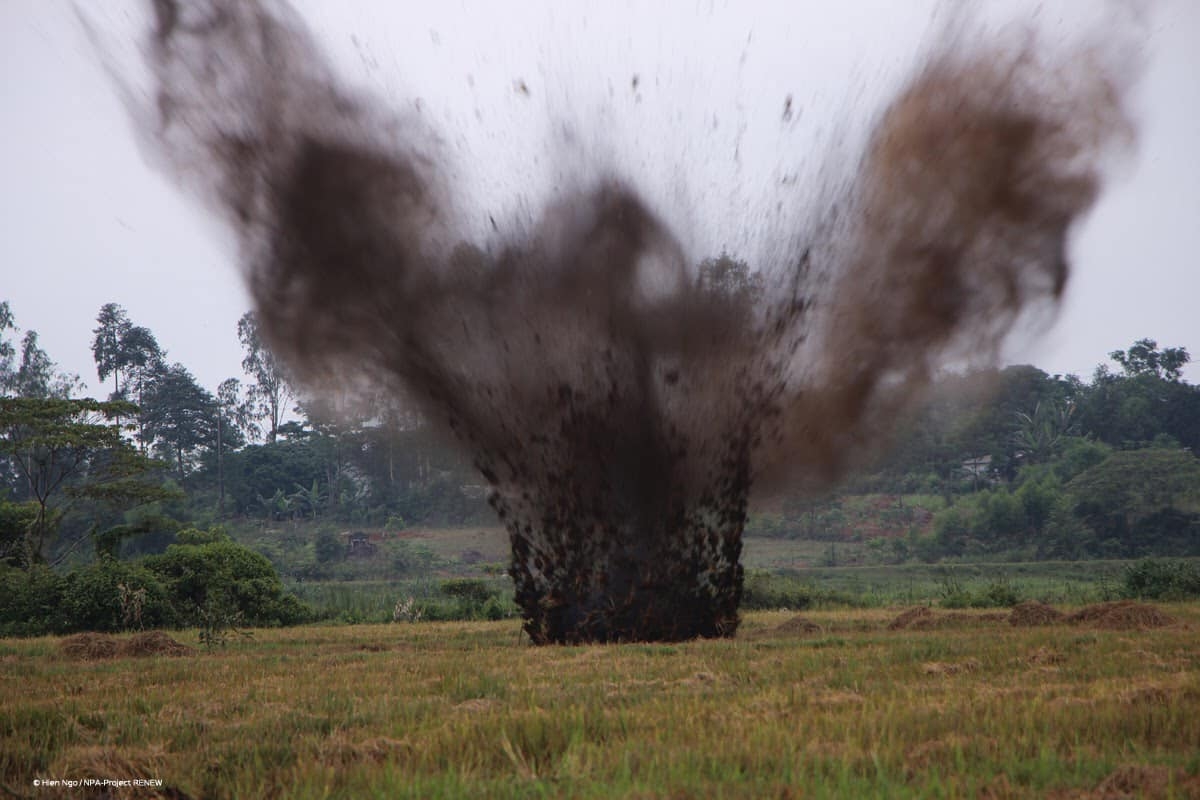 The cluster bomb safely destroyed. Photo: Hien Ngo/NPA-RENEW
Quang Tri is the province hardest hit by unexploded ordnance (UXO) with the area of land contaminated with the deadly war legacy amounting to 82 percent of its total, and more than 8,500 local people have been killed or injured after the war ended.
NPA Survey & Clearance Program implemented at Project RENEW funded by the US Department of State and the DFID - UK Department for International Development, and a cooperative project between NPA and Quang Tri province Department of Foreign Affairs./.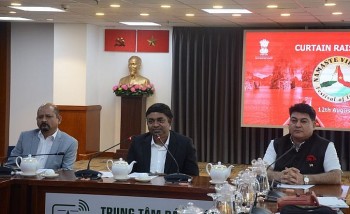 Handbook
The First Namaste Vietnam Fest will be held to mark 75 years of Indian Independence and the 50th anniversary of the establishment of Vietnam-India diplomatic ties (1972 – 2022).