Number 1 Soya Calcium Maintains Its Appeal To Consumers
After nearly two years of debut, Number 1 Soya Calcium is still a soy milk line that receives a lot of love from young people. To maintain this special attraction, the product not only stands out in delicious taste but also satisfies many essential needs of the vast majority of consumers in the midst of modern life.
Faced with the increasingly diverse needs of people to explore the culinary world, many new drink trends are constantly being born to satisfy the taste and sight of consumers. Especially young people, the generation is always pioneering in updating the latest drink menu to catch up with trends and affirm their personal culinary style.
However, there is a drink that does not follow any trends, does not bring new and unique flavors, but still attracts the attention and love of many young consumers, especially those who lead an active lifestyle and pursue a healthy diet.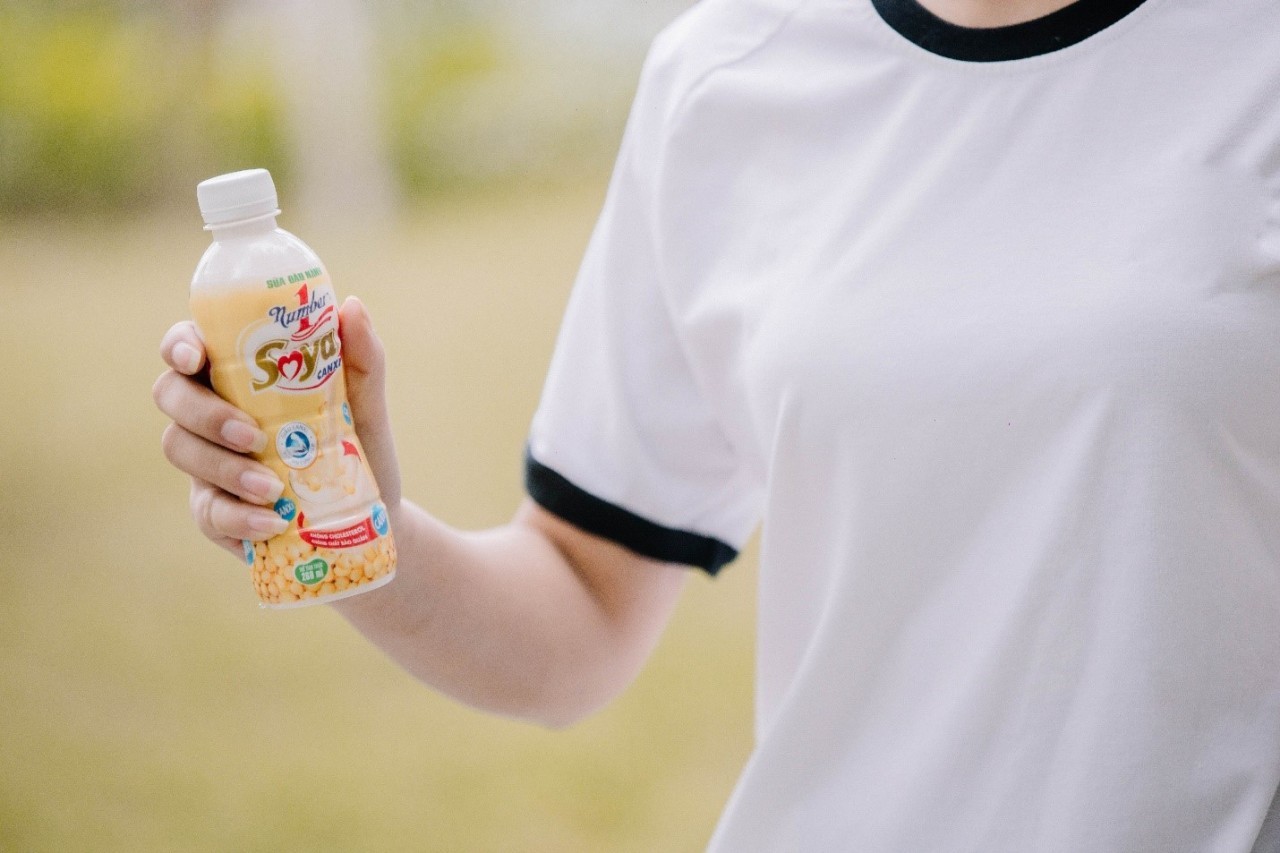 Number 1 Soya Calcium brings the traditional soy milk flavor in a modern bottle version.
From a pot of steaming milk from a mother's cooking to a bag of milk and a box of soy milk outside a restaurant, the taste of soy milk gradually becomes a fond memory for many people. Forget how to have a cup of fragrant, sweet and warm milk in the middle of a cold day. On a sweltering summer day, a glass of milk with a lot of ice makes us feel refreshed and quickly dispels fatigue.
Rooted in that childhood memory, the Number 1 brand revives the familiar soy milk flavor in a convenient bottled version of Number 1 Soya Calcium. The old taste seems to be forgotten in the midst of countless new trends but has a strange appeal.
Many people like soy milk not only because of the taste but also because of the nutritional value of the ingredients. With many essential vitamins and minerals, this is a drink that brings many benefits in supporting the health of the musculoskeletal system, cardiovascular system, reducing obesity, and enhancing resistance. Number 1 Soya Calcium also adds calcium to support bones from deep within.
Modern life with the need to work and move constantly makes many people miss this childhood drink but it is not easy to have. If in the past, enjoying a glass of pure soy milk encountered many barriers in processing and preserving, now Number 1 Soya Calcium has conveniently packed flavor and nutritional value. The sturdy, modern bottle version makes it possible for consumers to carry and use it anywhere and anytime.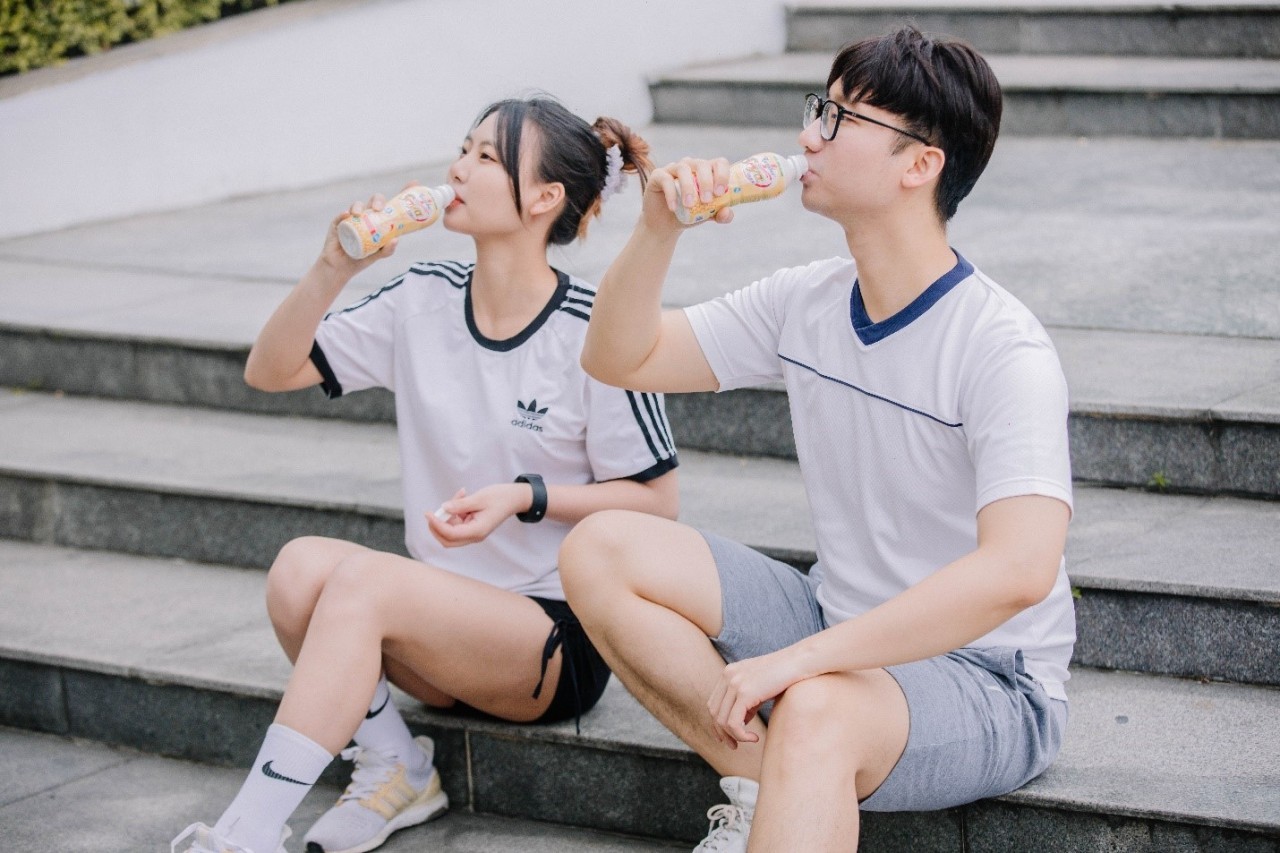 Soy milk is loved by many consumers not only for its taste but also for its health benefits.
However, the above factors are not the whole secret that makes Number 1 Soya Calcium conquer consumers. To trust a product, especially a nutritional drink, today's customers are extremely careful. Food hygiene and safety are always emphasized, especially products manufactured by modern technology that meet quality standards, natural and healthy raw materials are the main priorities.
Production technology is an important key to helping Number 1 Soya Calcium successfully conquer fastidious consumers when connecting between taste, quality and convenience of products. The product is applied modern Japanese shelling and cold Aseptic filling technology.
In particular, the breakthrough point of the modern cold Aseptic filling technology is that the product is not only super-sterilized with ultra-high temperature (UHT), but at the stage of filling and capping, the sterility assurance level is increased 5 times through factors including sterilized bottles, sterilized caps, sterilized water, sterilized products and an aseptic extraction environment, creating a safe product without the need for preservatives. At the same time, it helps to keep the nutrients from soybeans and calcium completely.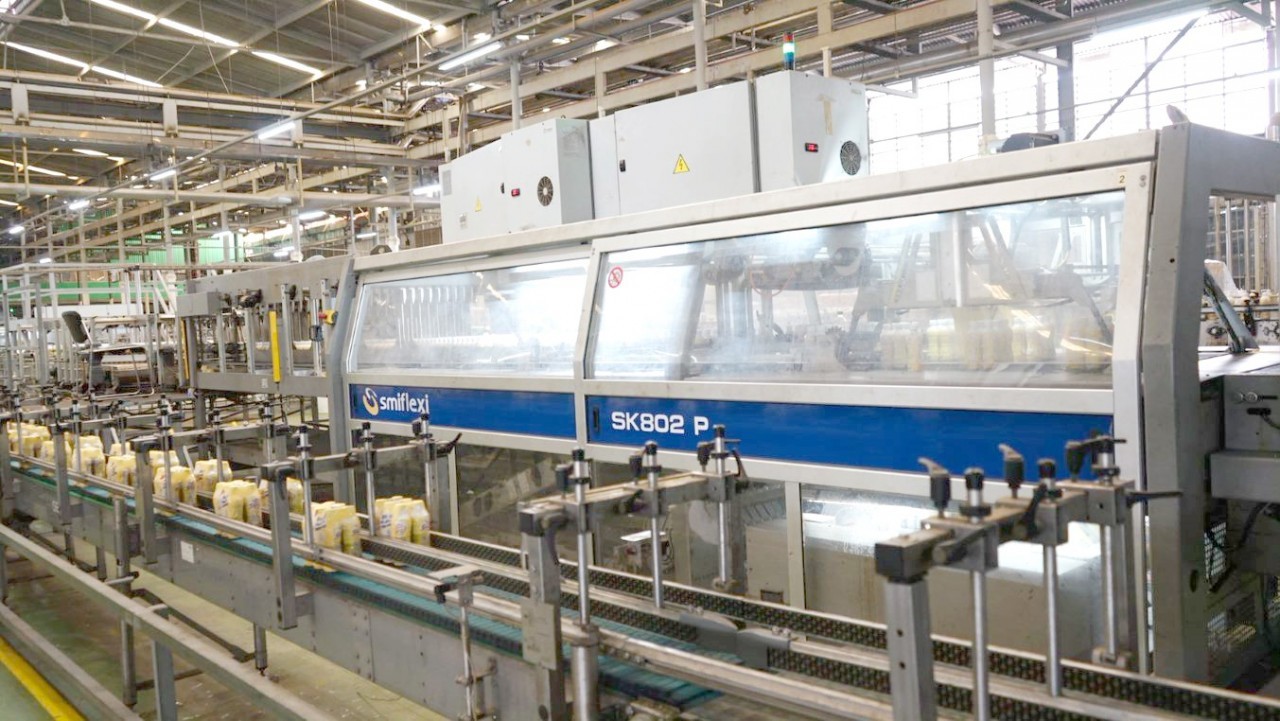 Number 1 Soya Calcium is applied with modern cold Aseptic filling technology.
Launched at the end of 2021, up to now, Number 1 Soya Calcium has maintained its attraction and increasingly built consumer confidence in a convenient, safe, and completely health-beneficial nutritional drink brand. It is the difference between going back in time, choosing to preserve the old taste, and imbuing with childhood memories that make up the specialty of Number 1 branded soy milk.
In the midst of countless fast drink trends that come and go, the taste, quality, and convenience that Number 1 Soya Calcium brings will be what keeps consumers, especially those who are seriously pursuing a lifestyle healthy, looking for nutritious and healthy products every day.