One-of-a-kind Vietnam's longest brocade road in Ha Giang
The 1,700 m long road is hand-painted by hundreds of locals in Ha Giang's Bac Me district and decorated with the brocade pattern which is inherently a typical feature of the upland culture.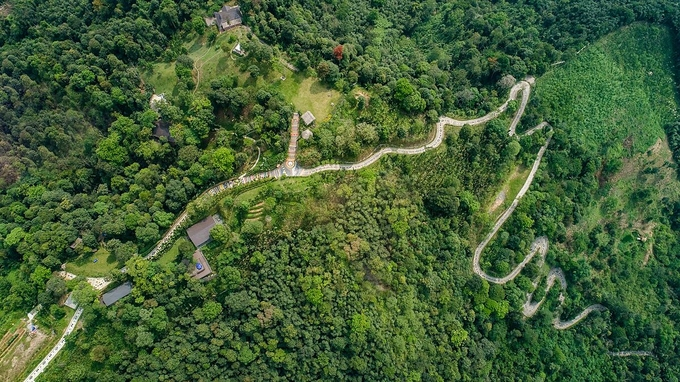 A bird-eye view of the brocade road. Photo: P'apiu
The brocade road, located at a resort in Yen Dinh commune, Bac Me district, has been recognized by the Vietnam Record Organization. Inaugurated in September 2020, the road stretches 1,700 m along the hill flank, VNExpress reported.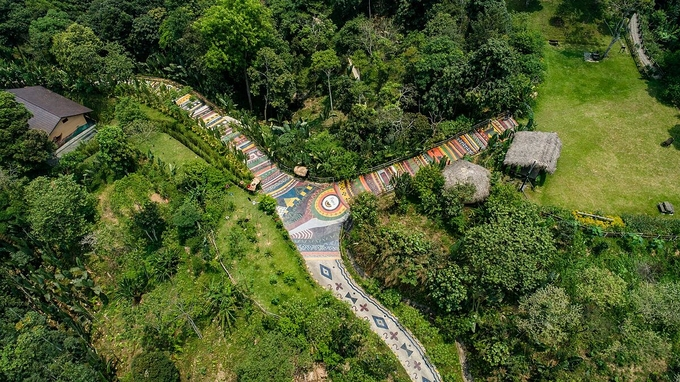 Photo: P'apiu
The resort's representative Vu Phuong said that the brocade road is built with a view to preserving and upholding the unique cultural traits of ethnic minorities.
The idea of creating the brocade road derives from the locals and resorts' staff. The road's patterns are completely hand-painted.
Maintaining and restoring the road is not easy, Phuong said, adding that there is a worker who is responsible for clearing leaves and repaint the road every day and every month.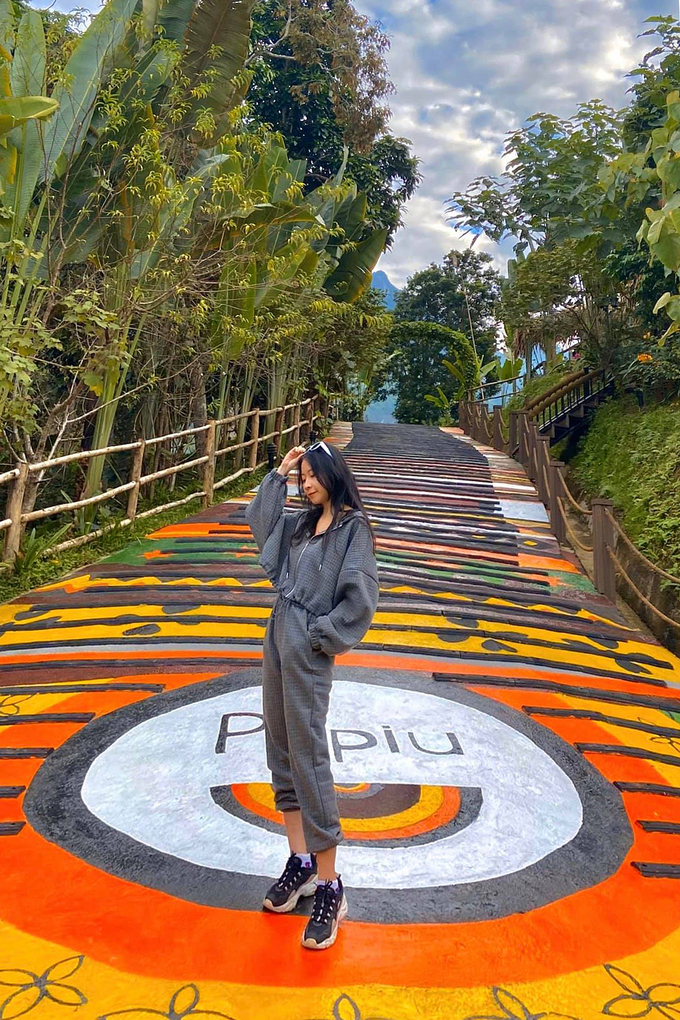 The road stretches 1,700 m along the hill flank. Photo courtesy of Duong Lan Anh
Duong Lan Anh, an HCM city-based visitor, said that the brocade road leaves her a strong impression thanks to its stunning patterns and colors.
Exhibition on brocade opens HCM city

The exhibition titled "Tho cam II" (Brocade II) by artist Doan Xuan Tang, showcasing paintings depicting the mystery of Vietnam's mountainous regions and its people, ...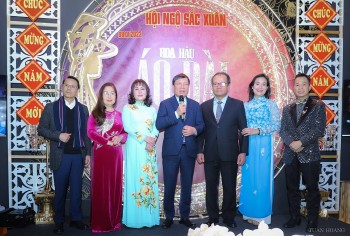 Overseas Vietnamese
The 2022 Spring Reunion Program was organized to celebrate the beauty of Ao Dai and spread the love for this traditional gown to Vietnamese overseas, as well as create a lively artistic space for the Vietnamese community in the foreign land.