"Opening Day" to Discover French Language, Culture
On the morning of February 18, the French Institute in Hanoi organized an "Opening Day" aiming to help participants explore and experience the French language and culture through various activities. This is the opening event marking 50 years of diplomatic relations between Vietnam and France.
According to the Organizing Committee, the "Opening Day" was held all day on February 18 at the new address 15 - Thien Quang (Nguyen Du ward, Hai Ba Trung district, Hanoi). Right from the early morning, many people arrived at the festival to discover the French language and culture in the festive, friend-filled environment of the New Year.
French language and culture enthusiasts can take part in trial classes for all subjects, and exchange workshops on studying abroad, TCF, and DELF. Moreover, participants also have chances to test out the new digital learning platforms from the French Institute, experience the Francophone culture, join in cultural and entertainment activities, etc at the festival.
Those who want to study French can also participate in incentive-filled courses for all ages as well as competence examinations offered by the French Institute.
The Opening Day also offers engaging content, including discovering the latest online learning platforms of the French Institute, listening activities for kids from 5 years old, participating in a French-language gaming room, and joining in lucky draw activities from sponsors like Air France and Yves Rocher, which took place in the afternoon of February 18.
Introducing the library, cassettes, educational games, and digital resources or teaching the French language and culture via creative activities are also two of the various activities organized on Opening Day. Here, participants can read, study, work, play and discover on their own or through creative workshops.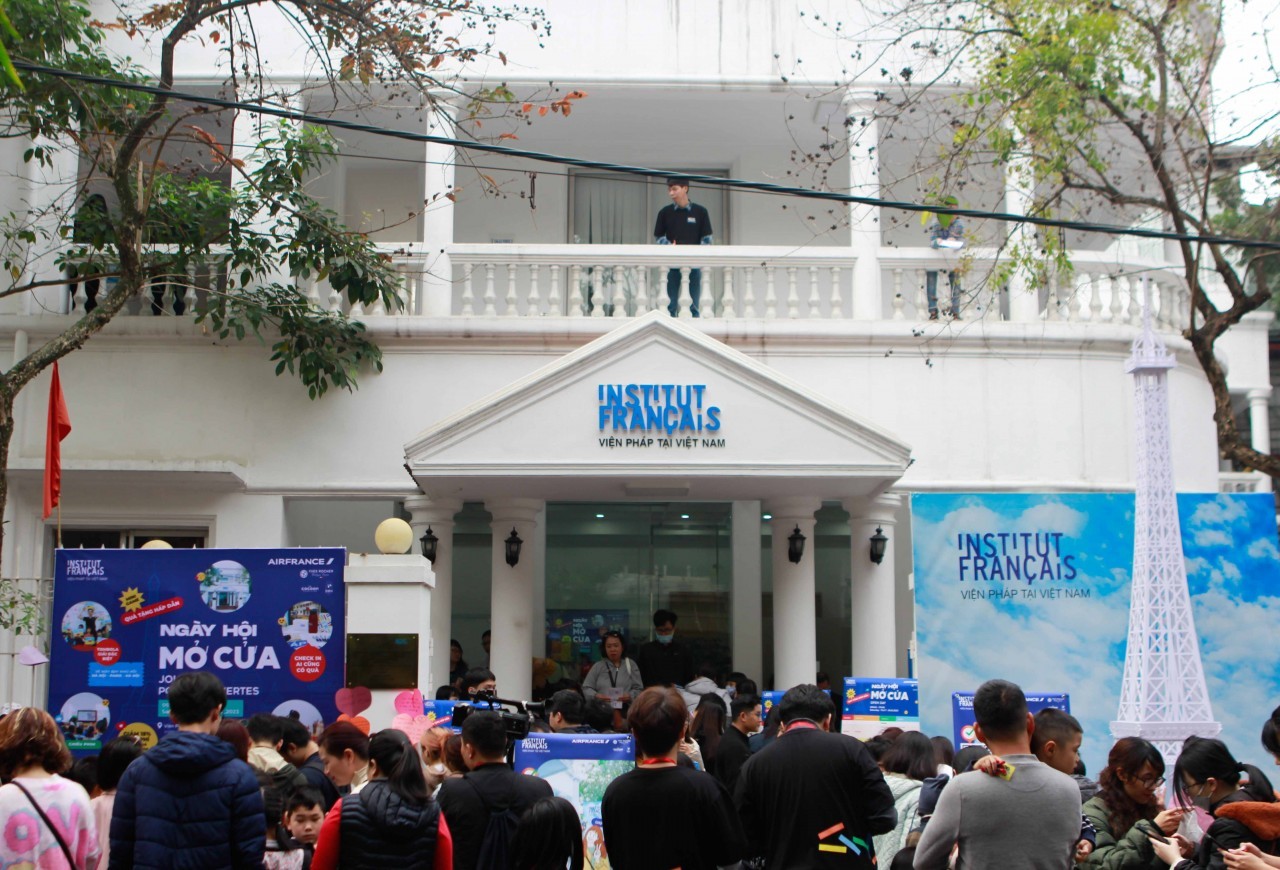 Right from the early morning, many people arrived on the Opening Day. (Photo: Nguyen Khanh/thoidai)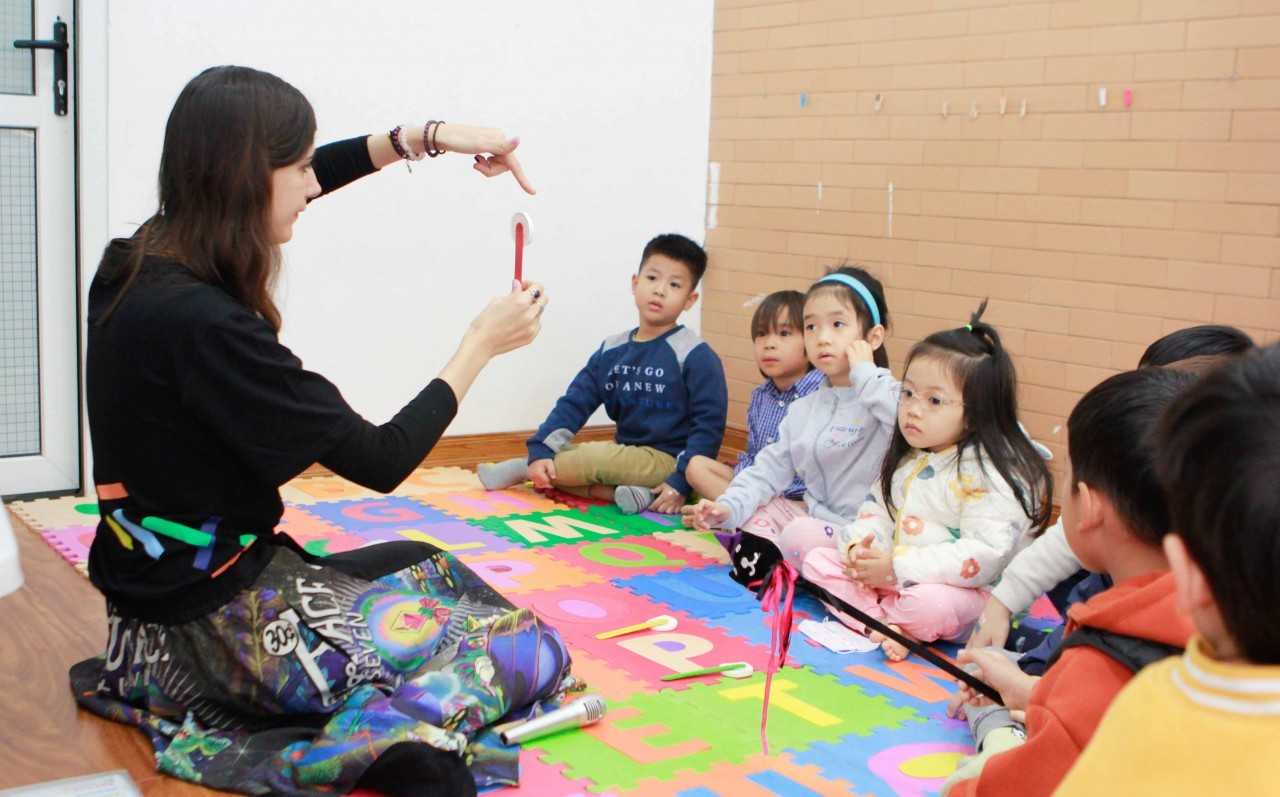 Kids from 5 years old participate in French trial classes taught by native teachers. (Photo: Nguyen Khanh/thoidai)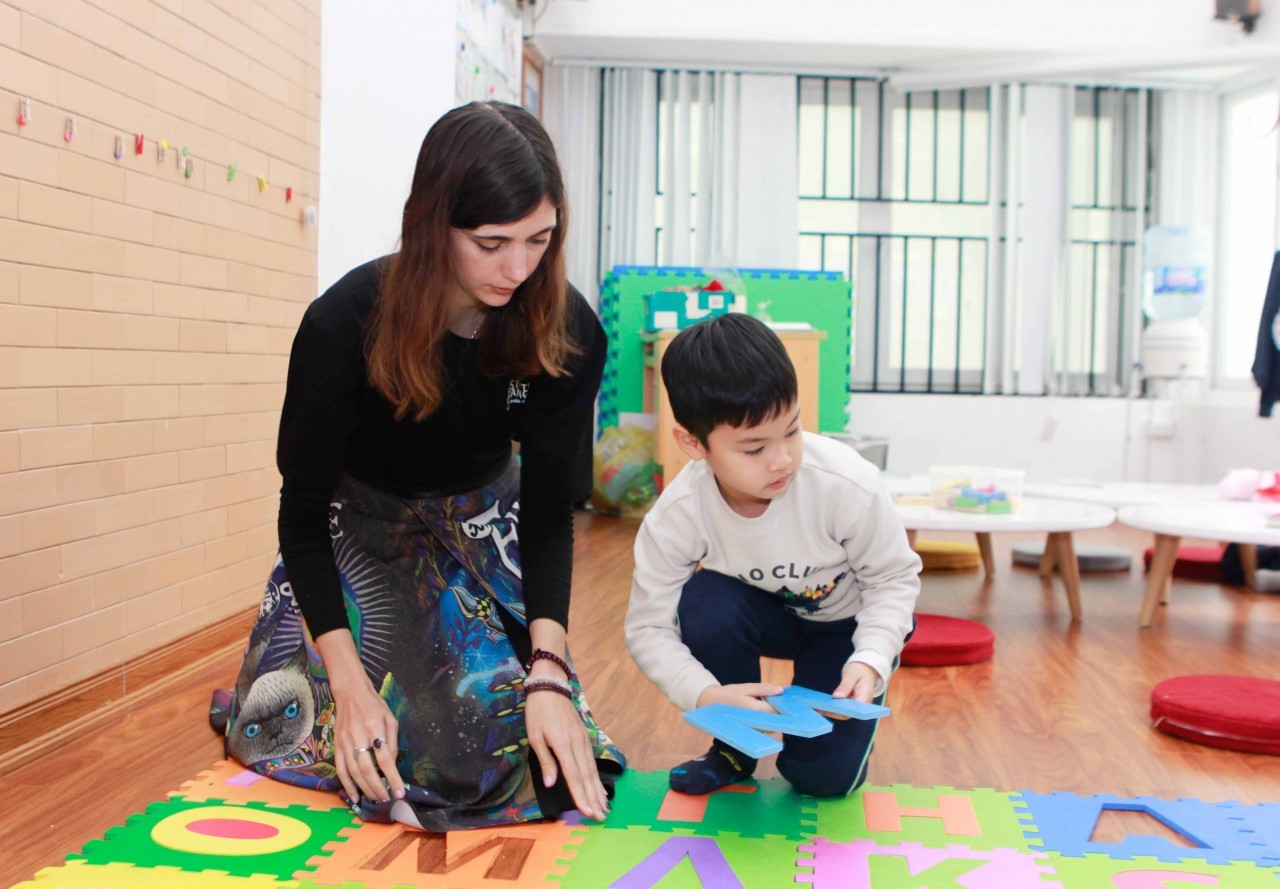 Joining French-language games (Photo: Nguyen Khanh/thoidai)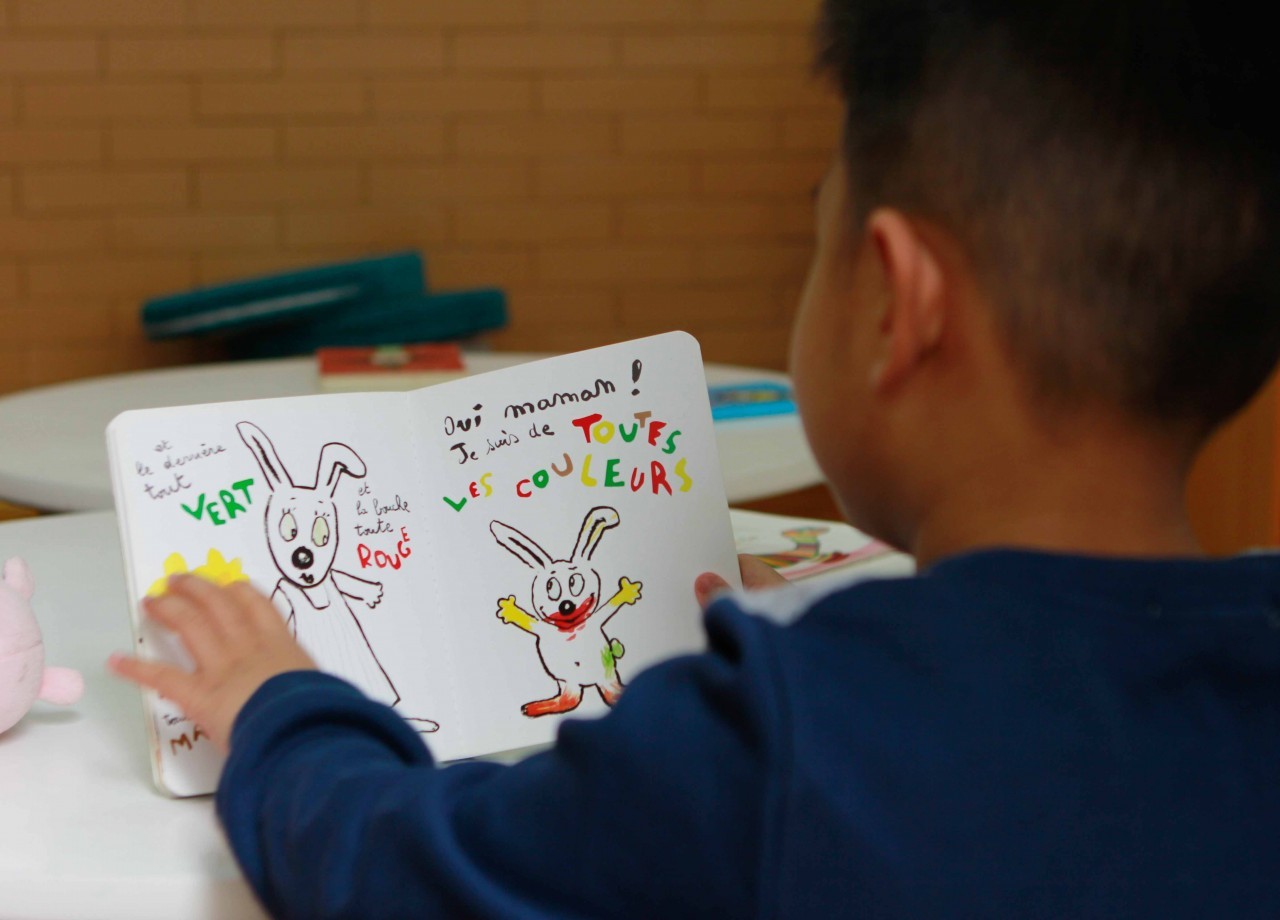 Exposure to French (Photo: Nguyen Khanh/thoidai)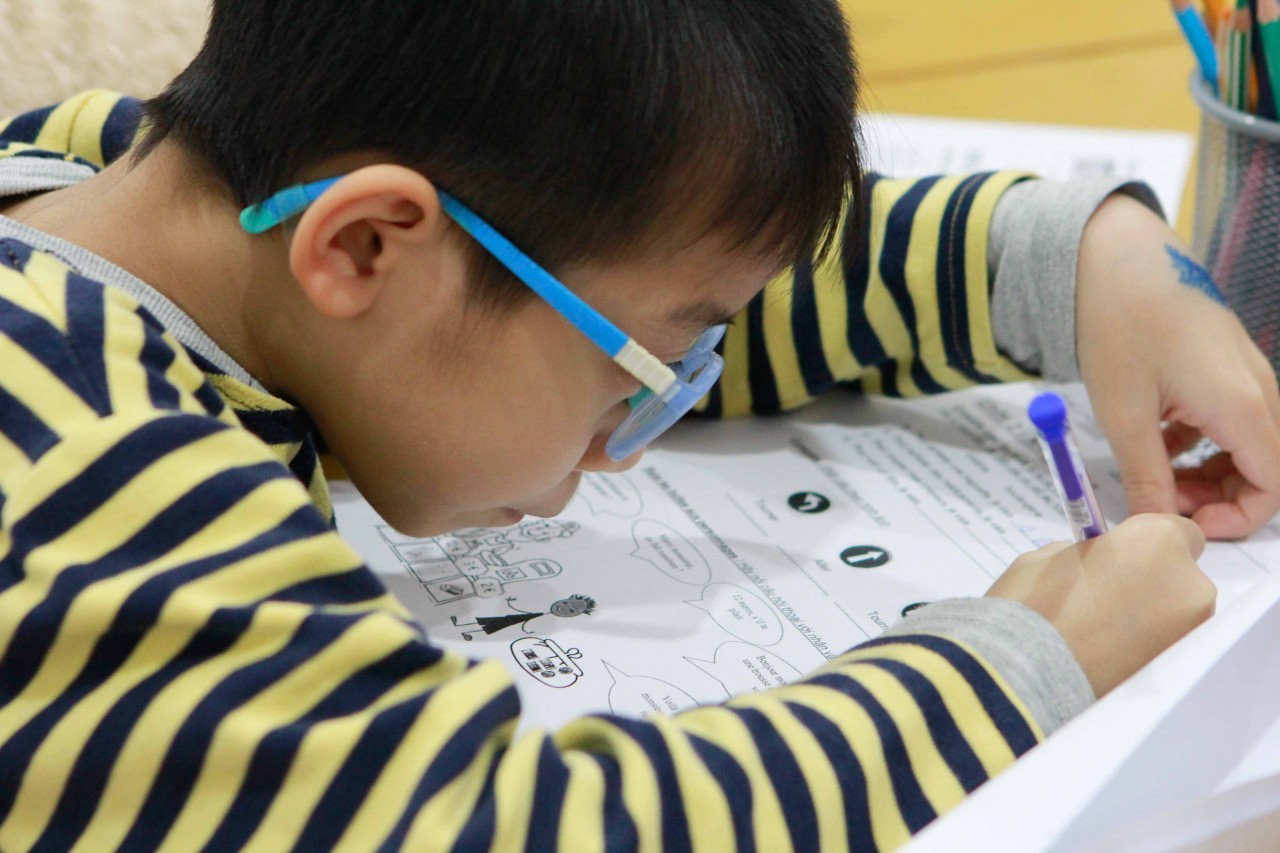 Joining the free level test (Photo: Nguyen Khanh/thoidai)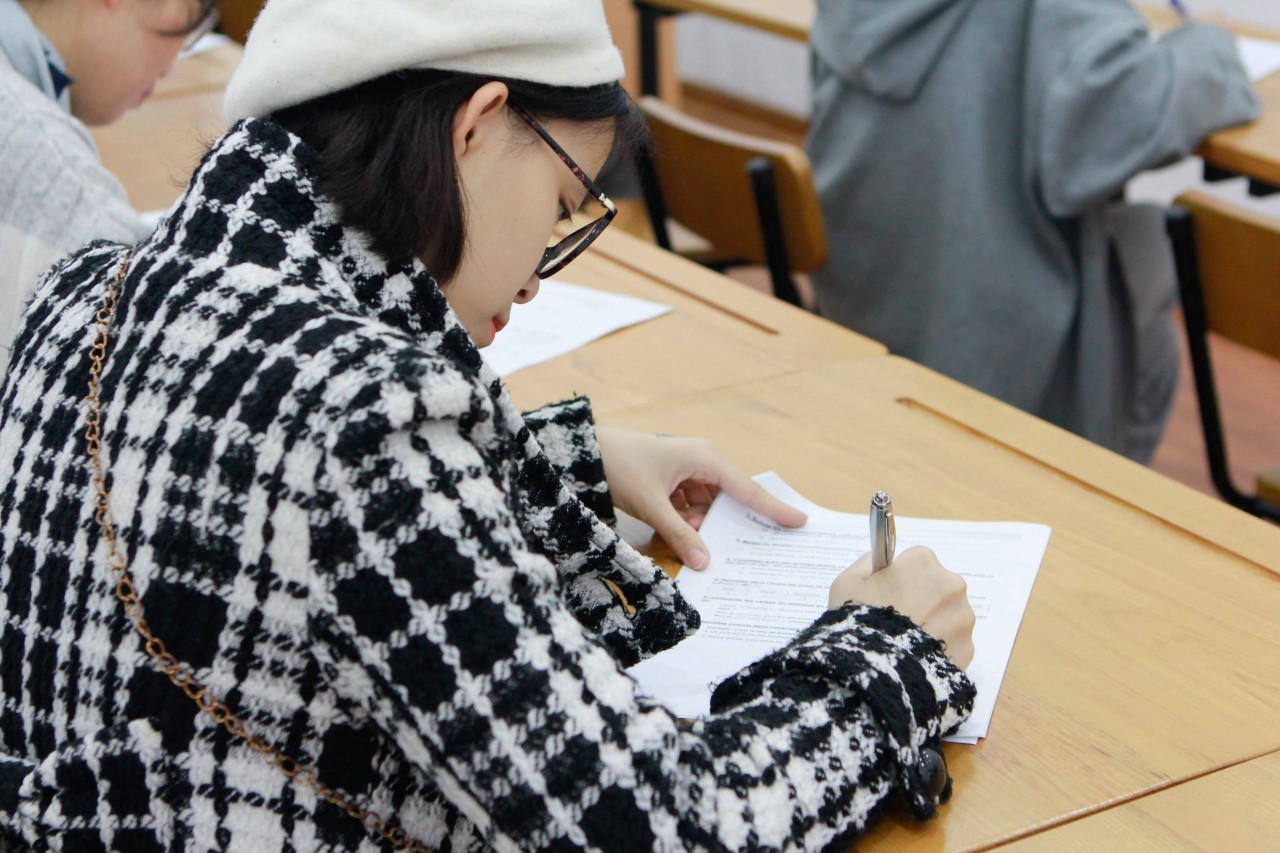 Joining the free level test (Photo: Nguyen Khanh/thoidai)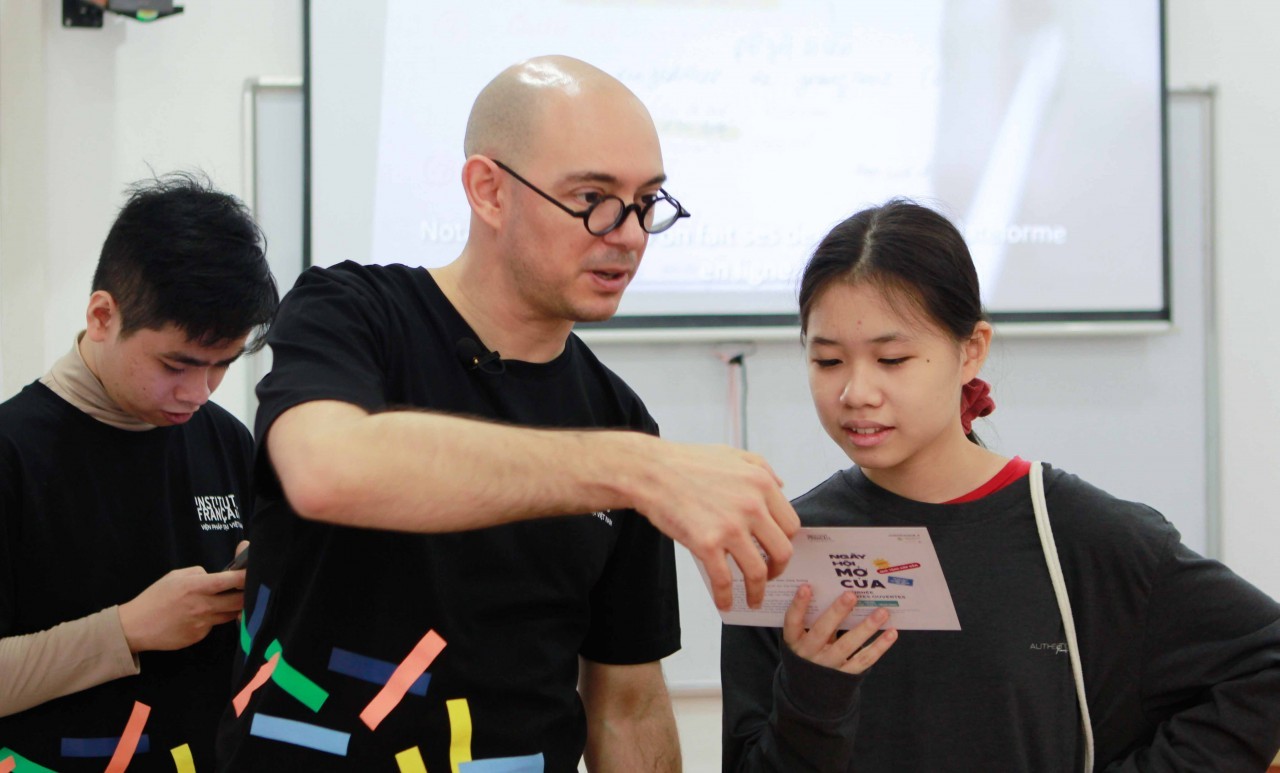 Native teachers guide and prepare students for the DELF B2 exam in French. (Photo: Nguyen Khanh/thoidai)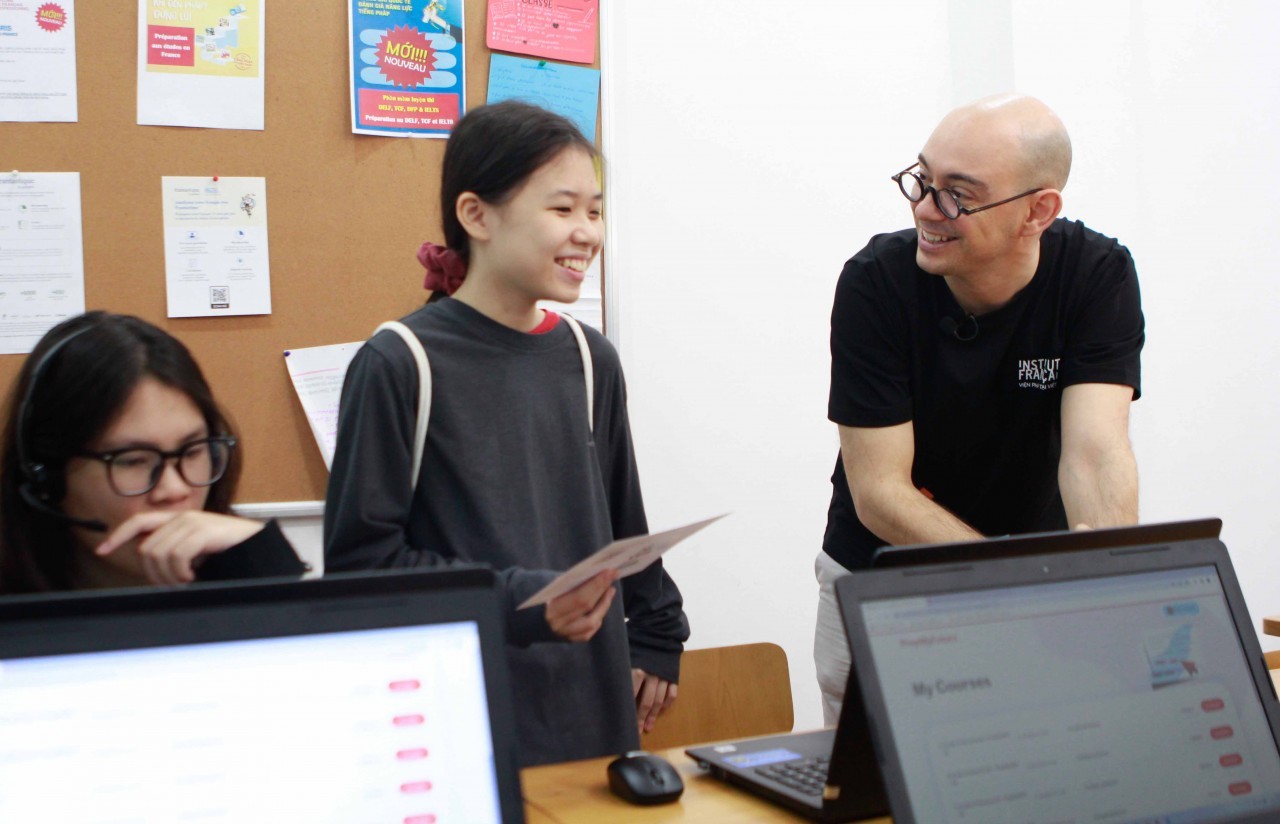 Native teachers welcome the students with smiles. (Photo: Nguyen Khanh/thoidai)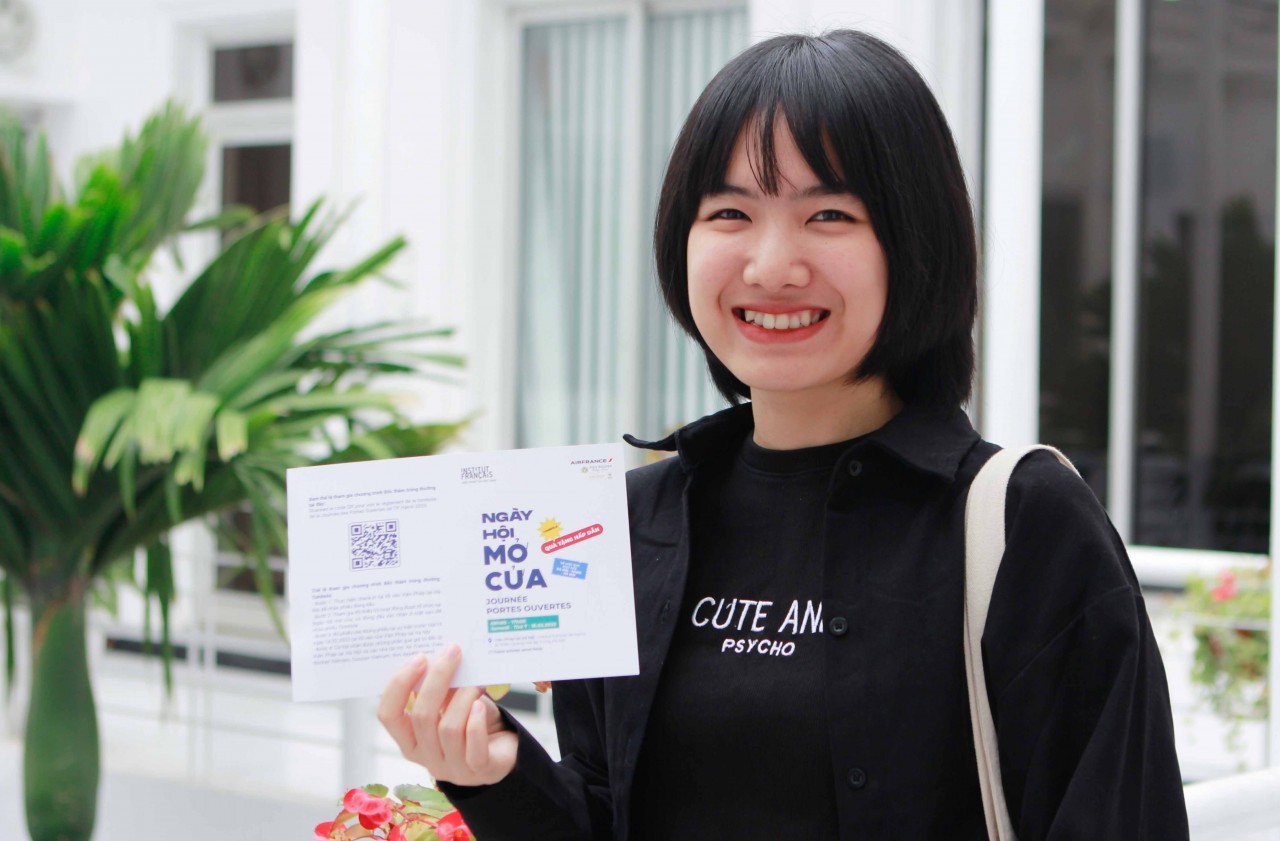 Young readers discover French culture and language through books. (Photo: Nguyen Khanh/thoidai)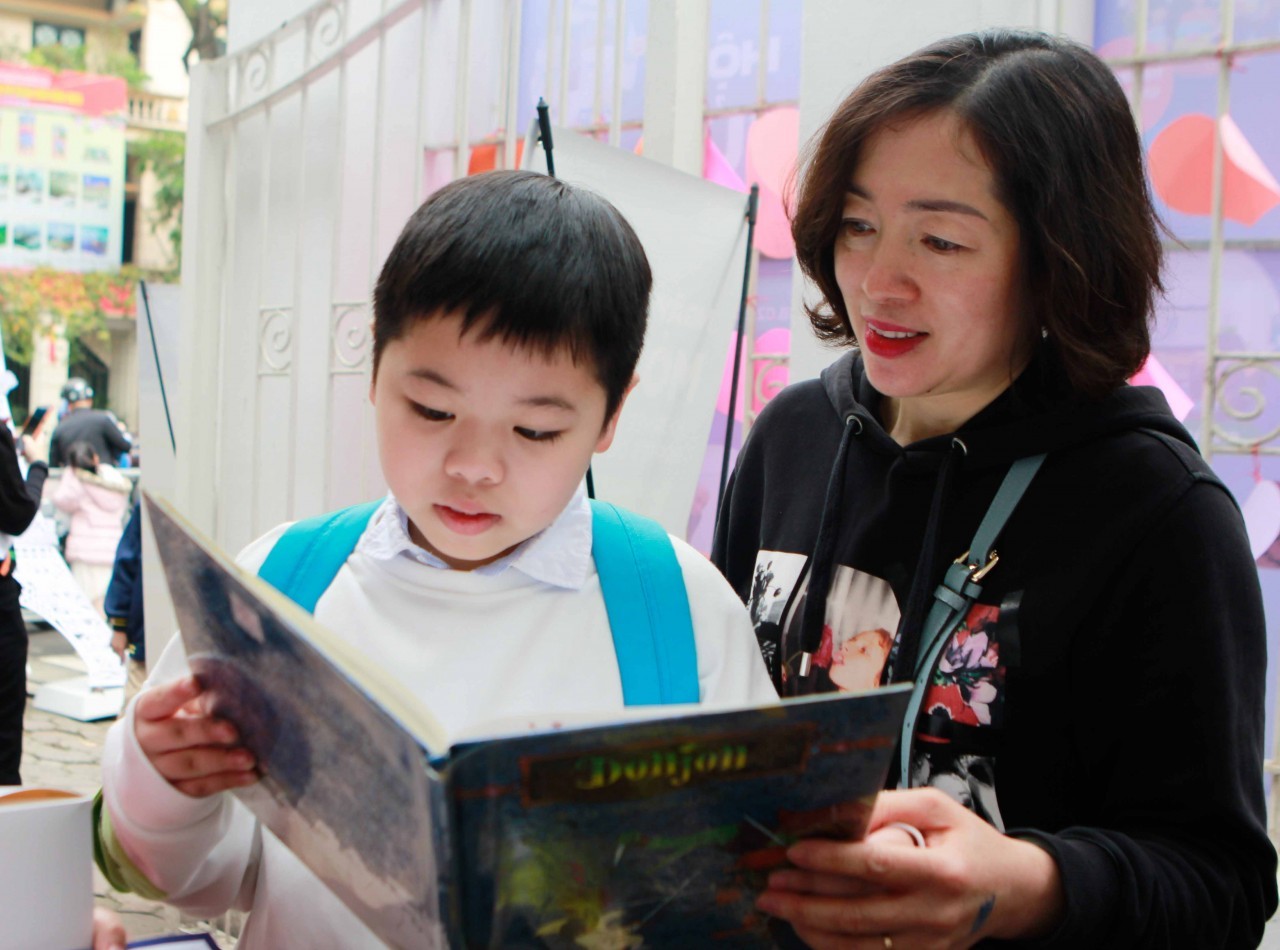 A mother supported her child to choose French books. (Photo: Nguyen Khanh/thoidai)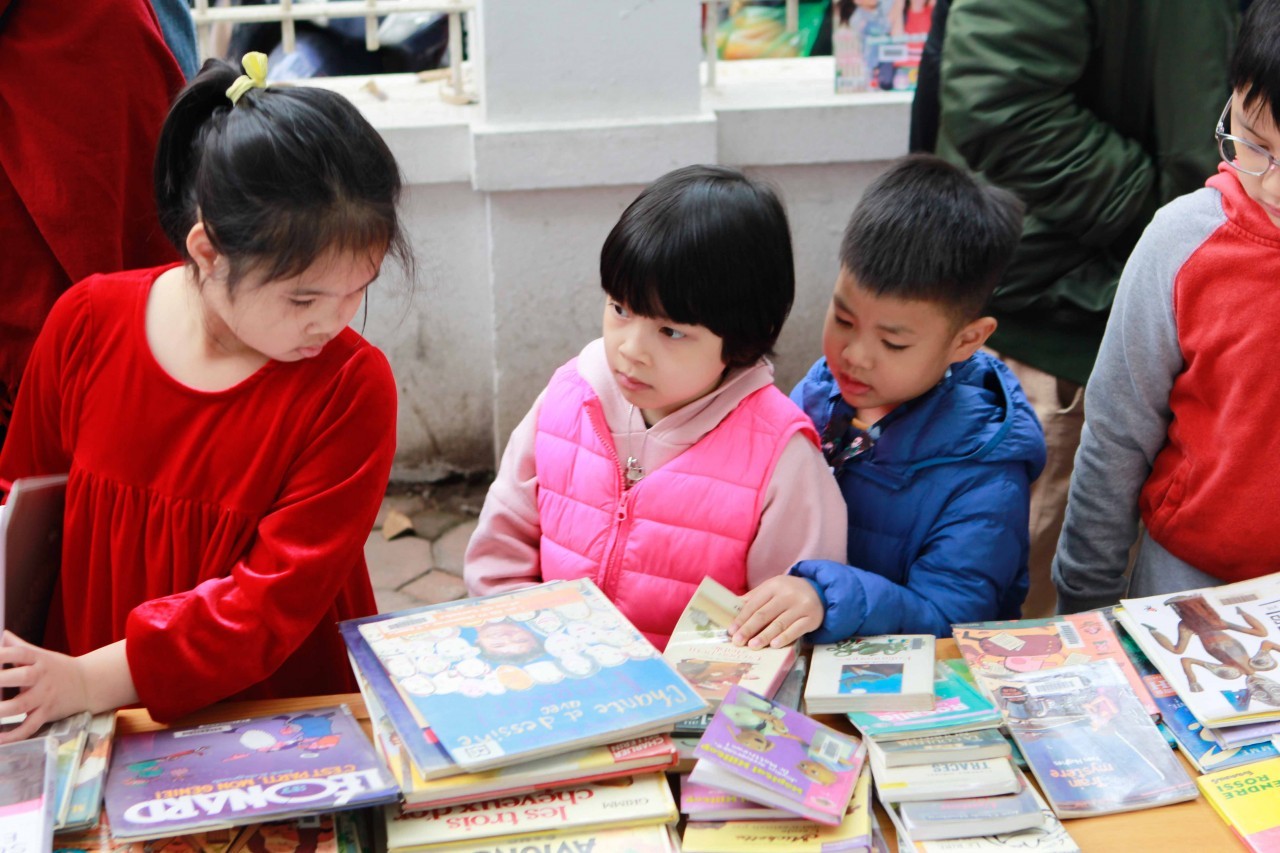 "Checkin" to participate in lucky draw activities on the Opening Day (Photo: Nguyen Khanh/thoidai)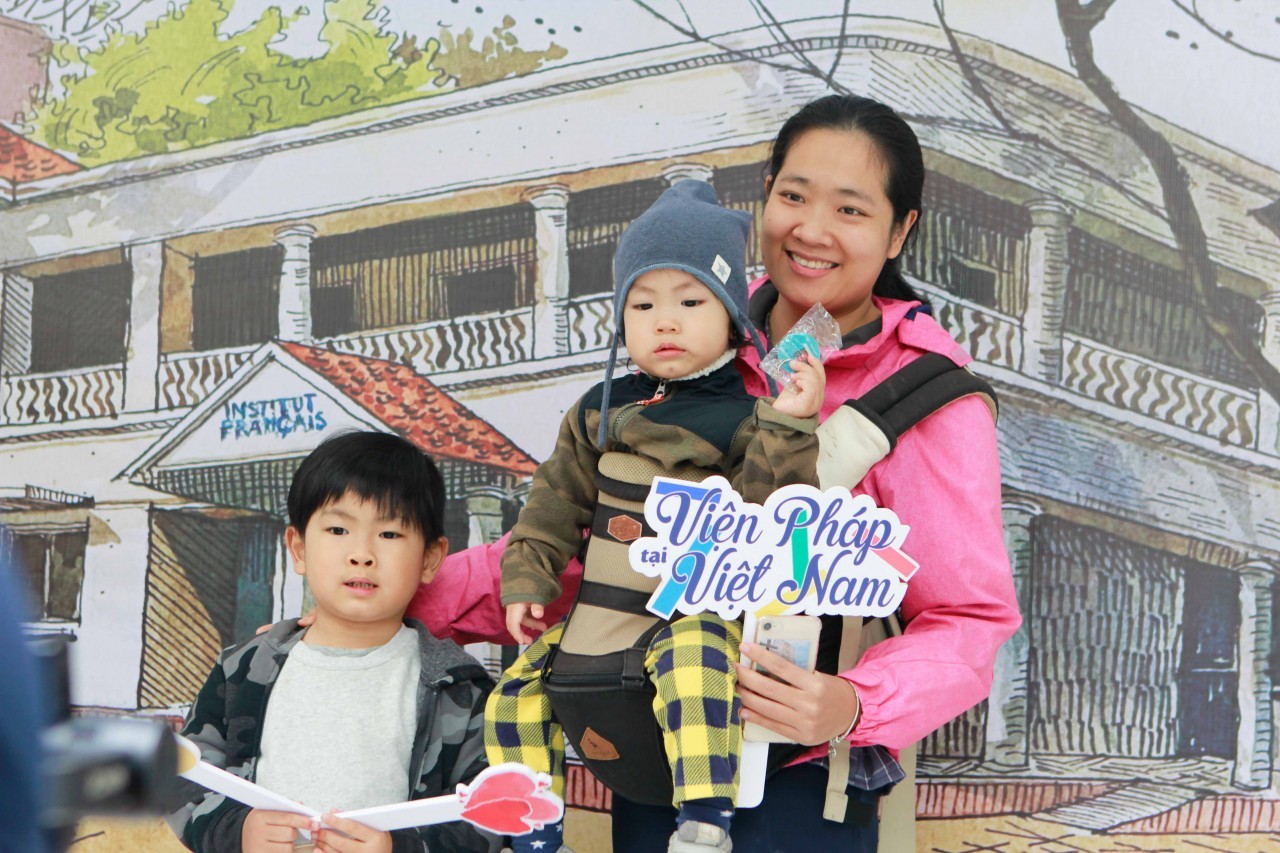 Taking pictures after experiencing the Opening Day (Photo: Nguyen Khanh/thoidai)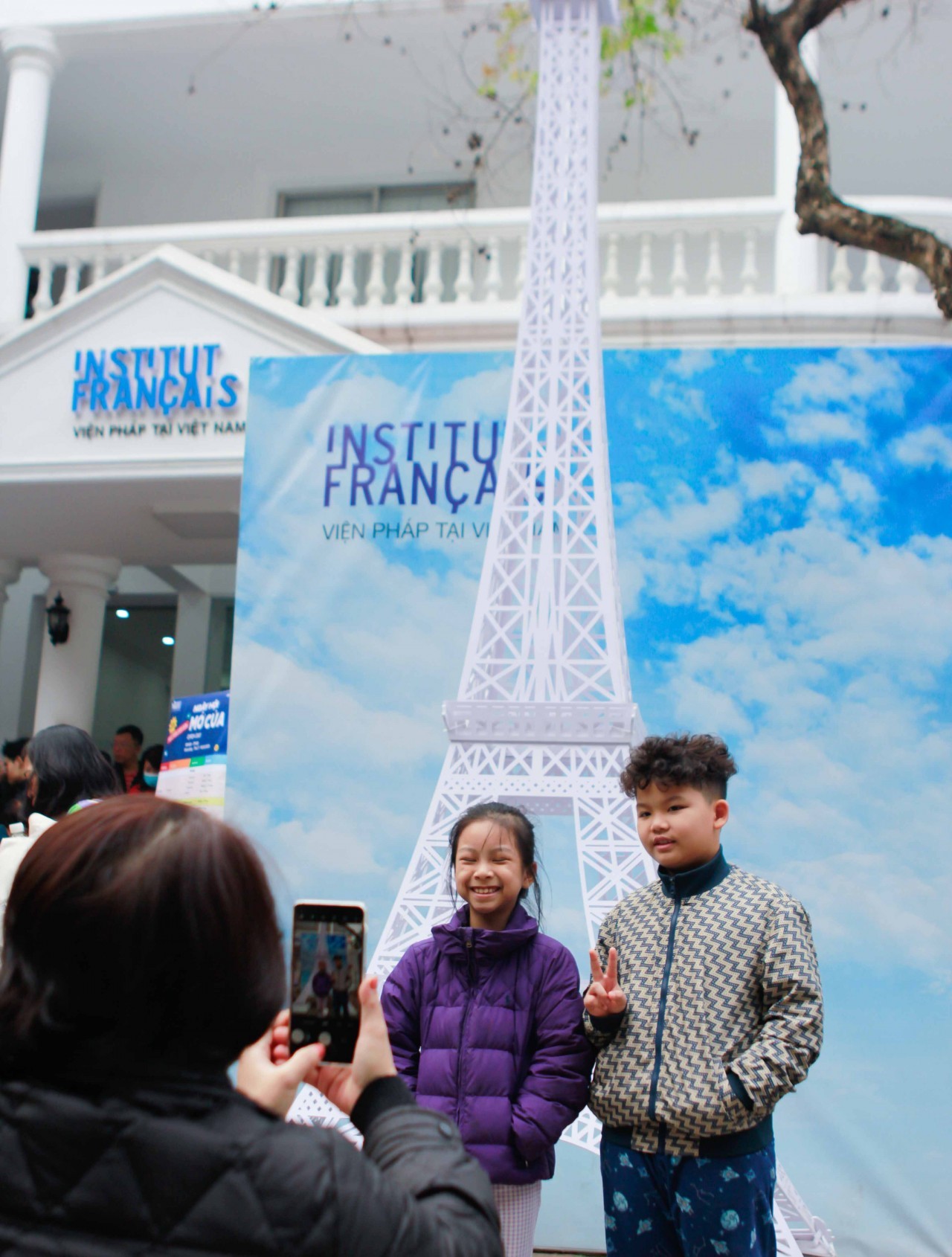 The children are also willing to take photos... (Photo: Nguyen Khanh/thoidai)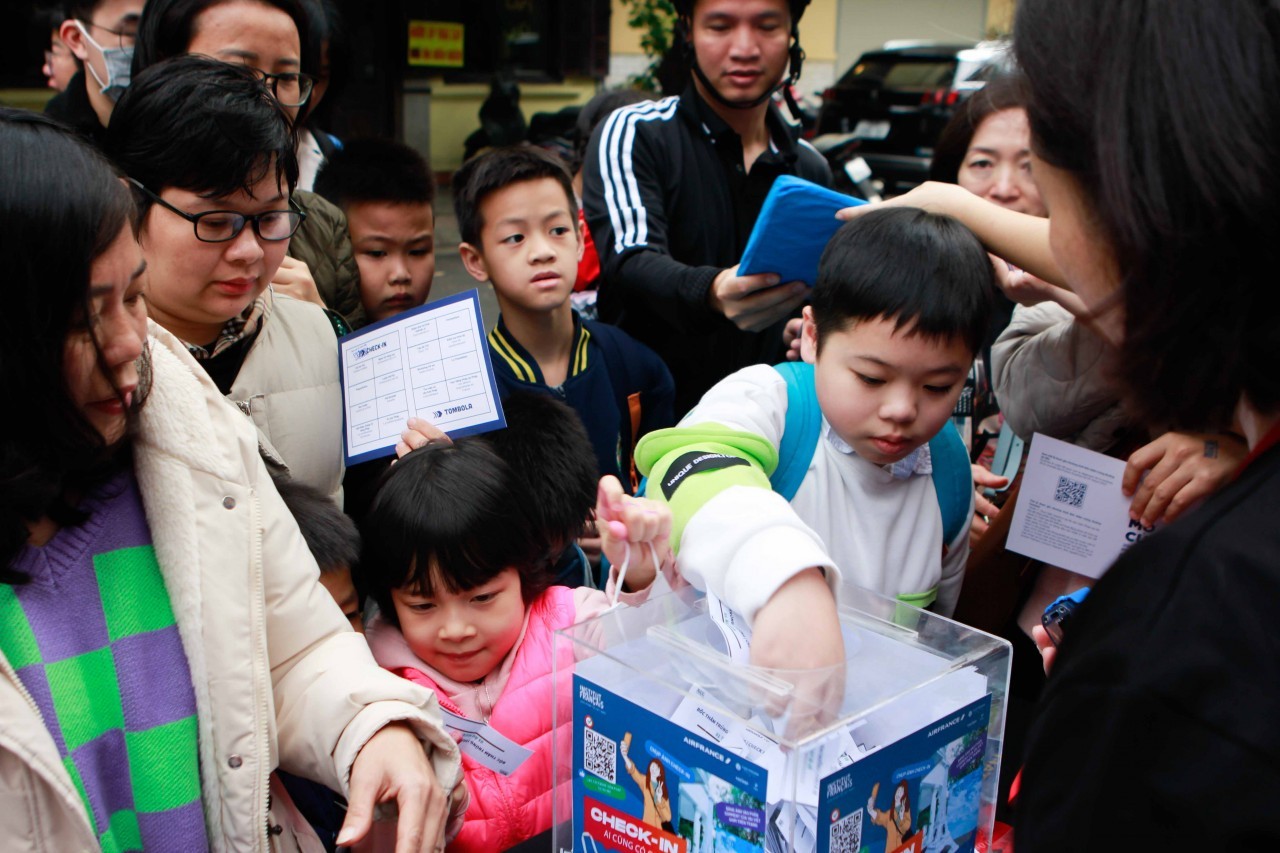 ...and eagerly raffled prizes. (Photo: Nguyen Khanh/thoidai)