Operation Smile launches fundraising campaign on ZaloPay
You now have a new channel to get updated on surgical programs schedule and activities of Operation Smile on Zalo.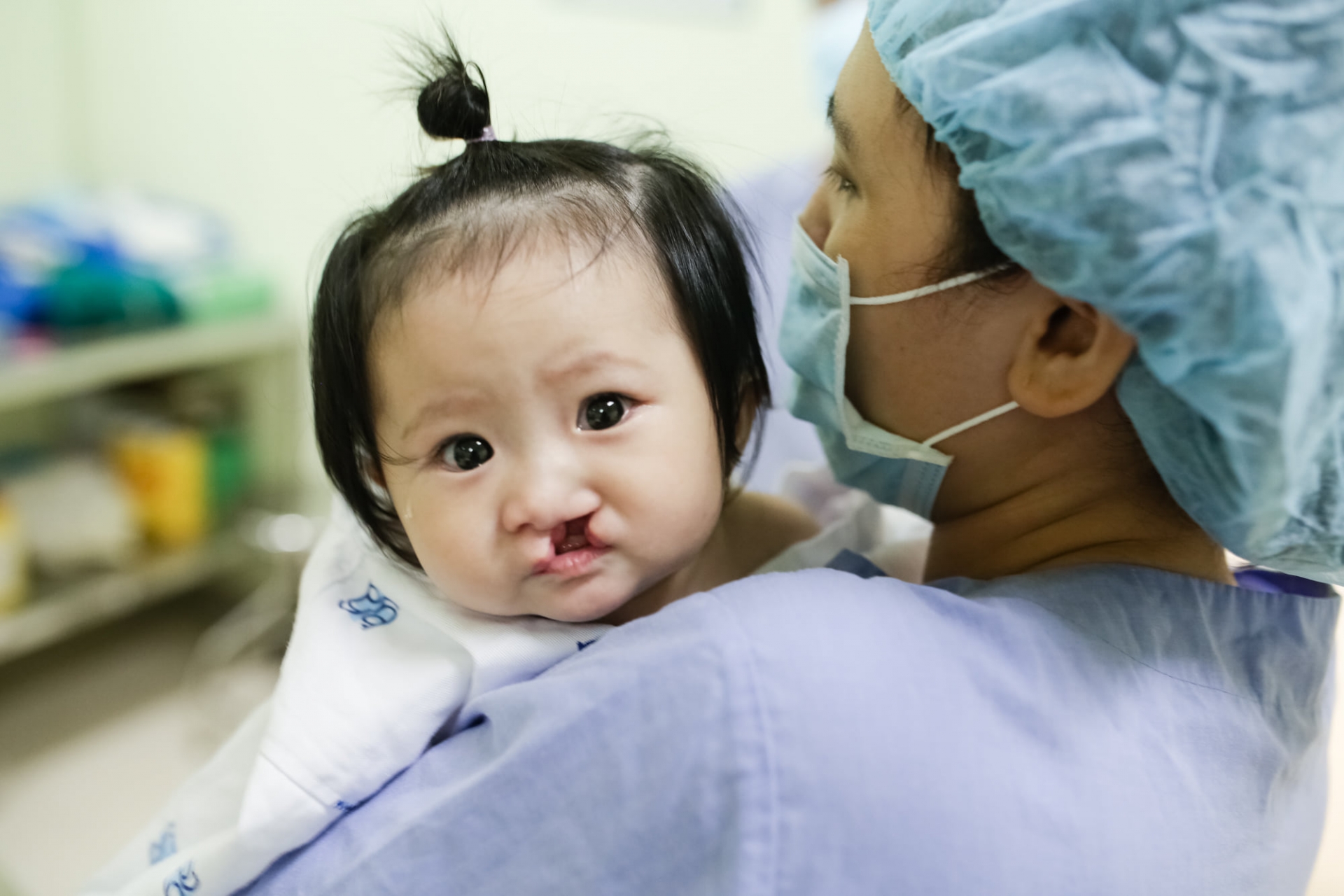 Operation Smile Vietnam is a charity organization that provides free reconstructive surgeries to children born with facial deformities.
Since its establishment in 1982, Operation Smile — through the help of dedicated medical volunteers — has provided over 220,000 free life-changing surgeries for children and young adults. Particularly During more than 30 years operating in Vietnam, Operation Smile has helped change lives for approximately 60,000 underprivileged children.
The organization recently just debuted its official account on Zalo chatting app which has been used by millions of Vietnamese people, and since its establishment in 2004, and a fundraising campaign on the ZaloPay e-wallet.
You now have a new channel to get updated on surgical programs schedule and activities of Operation Smile on Zalo. To follow our Zalo official account, search "Operation Smile Vietnam" on your Zalo application, and then click Follow.
Besides, with terrific support from ZaloPay, Operation Smile is having a crowdfunding event on ZaloPay. You can easily make a donation by following options:
Direct link: https://donation.zalopay.vn/detail/tettraoyeuthuong .
Go to "Quyên góp/Donation" on ZaloPay => make a donation for our campaign "Tết trao yêu thương, chia sẻ nụ cười".
Follow their Zalo official account and you will receive a link for donation.
Meanwhile, from January 8-31, in collaboration with Momo Application, Operation Smile is running three crowdfunding activities.
Firstly, besides the hotline and facebook fanpage, Momo is a new distribution channel that everyone can order lucky envelopes with ease and convenience.
Secondly, Minh Anh Trading introduces a special gift set for Tet and will donate VND 125,000 per each sold on Momo.
Finally, Momo users can click 'donate' and raise VND 40 million funds for Operation Smile on the app.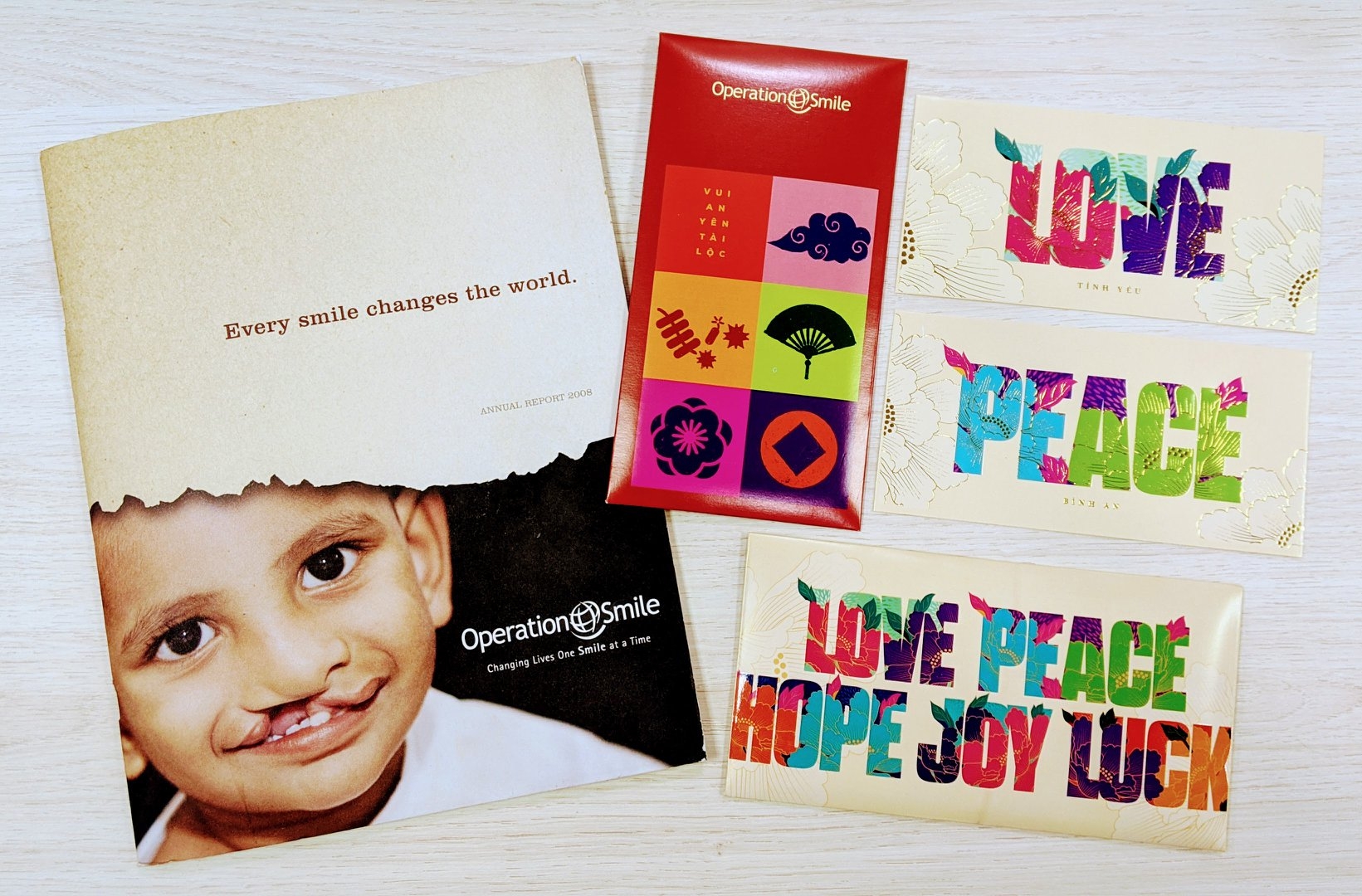 Every year, Operation Smile Vietnam raises money for operations for children and young adults with cleft lip, cleft palate and other facial deformities. Each year, their 'Lucky Envelope' program raises funds by selling lucky Tet envelopes with contemporary designs and paintings by some of the children helped by Operation Smile.
This Lunar New Year, beside Operation Smile's traditional lucky envelopes delivering messages of Love - Hope - Joy - Peace - Luck, digital citizens now have a new way to give lucky money to their loved ones with Timo Digital Bank. When selecting themes to create your LiXi, don't forget to pick Operation Smile envelopes. By doing so, Timo will donate VND 2,000 on behalf of you to Operation Smile.
A cleft is an opening in the lip, the roof of the mouth or the soft tissue in the back of the mouth. A cleft lip may be accompanied by an opening in the bones of the upper jaw and/or the upper gum.
A cleft palate occurs when the two sides of a palate do not join together, resulting in an opening in the roof of the mouth. A cleft lip and palate can occur on one side or both sides. A child can suffer from a cleft lip, a cleft palate or both./.
Overseas Vietnamese
Vice President Vo Thi Anh Xuan had meetings with several Thai leaders and high-ranking officials within the framework of her visit to Thailand to attend the Global Summit of Women (GSW) 2022.