Singapore promotes digital monetary gifts, facilitating the gift-giving tradition in the Lunar New Year
Singapore promotes digital money for Luna New Year cash gifts towards citizens, in order to tackle Covid - 19 and help reduce carbon emissions currently estimated to be some 330 tonnes as a result of the annual customary practice.
The majority of the population in the city-state is of Chinese descent. During the Chinese Lunar New Year, there is a tradition of handing out cash gifts in a red envelope, or hongbao. In China, the "e-hongbao" system has become popular which enables people to give money through mobile payment applications such as WeChat Pay.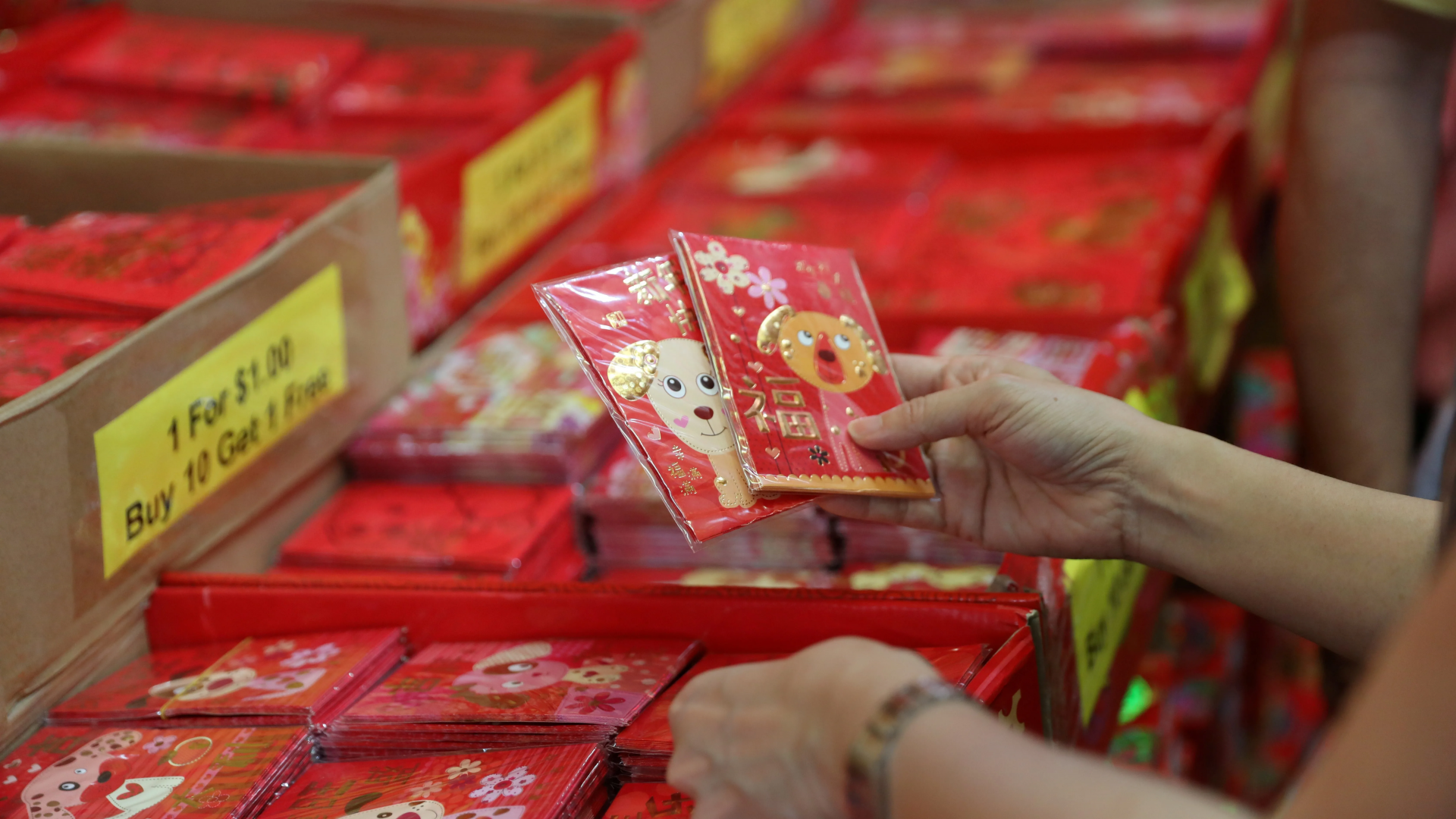 A customer selects red envelopes for Lunar New Year in Singapore's Chinatown in 2018. © Reuters
The Monetary Authority of Singapore (MAS) on Monday said the use of e-hongbaos, apart from being more environmentally friendly, also would facilitate remote gifting amidst safe distancing measures in the ongoing COVID-19 pandemic. In addition, e-gifters would not need to join the queue for physical bank notes, according to Nikkei Asia.
MAS' assistant managing director for finance, risk, and currency, Bernard Wee, noted that the adoption of digital payments grew significantly this past year and proved more convenient than cash. "The coming Lunar New Year offers an opportunity for us to build on this momentum to spread the benefits of e-gifting, and to forge new traditions with our families and friends," Wee said.
"E- gifting helps to reduce the queues at banks and also helps to reduce the carbon emissions generated by the production of new notes for each Lunar New Year, estimated to be about 330 tonnes currently," he said. "This is equivalent to emissions from charging 5.7 million smartphones or one smartphone for every Singaporean resident for five days."
Compared to new bills, e-payment will reduce the amount of human contact. MAS also estimates that 330 tons of carbon dioxide is emitted by printing new bills for Lunar New Year. That is equivalent to the amount of CO2 emitted when all of Singapore's 5.7 million residents recharge their smartphones for five days.
It is not just the New Year's gifts that MAS is pushing for digitalization. The central bank is working with the Singapore Bankers Association to encourage fintech companies to develop solutions to digitalize presents. MAS believes that digitalization is the key to Singapore's economic growth in the midterm and long term.
The industry regulator called on fintech companies to develop and offer various e-gifting applications and services to support the move. It added that the Association of Banks in Singapore would actively promote e-gifting this festive season.
In China, messaging platforms such as WeChat have facilitated and seen increasing adoption of e-hongbaos. Tencent in 2019 said 823 million of its WeChat users sent and received the digital monetary gifts in the first six days of the Lunar New Year, which was up 7% from the previous year.
MAS last November said eligible non-bank financial institutions in Singapore soon would have direct access to the country's retail payment platforms, PayNow and FAST. This would enable e-wallet users to make funds transfers between bank accounts and across different e-wallets. Currently, e-wallets can be topped up only via credit or debit cards and funds cannot be transferred between e-wallets.
To plug this gap, MAS said a new API (application programming interface) payment gateway had been developed under guidelines from the Singapore Clearing House Association (SCHA) and Association of Banks in Singapore (ABS), both of which govern FAST and PayNow, respectively. The API would better fit the technology architecture of banks and non-bank financial institutions, MAS said, adding that direct access to the payment platforms would be effective from February 2021.
The digitalization of gifts is not only a measure to tackle the pandemic, but is also expected to have a positive effect on the economy. A new custom that does not depend on real gifts may take root in Southeast Asia.
What is digital money? Advantages and Disadvantages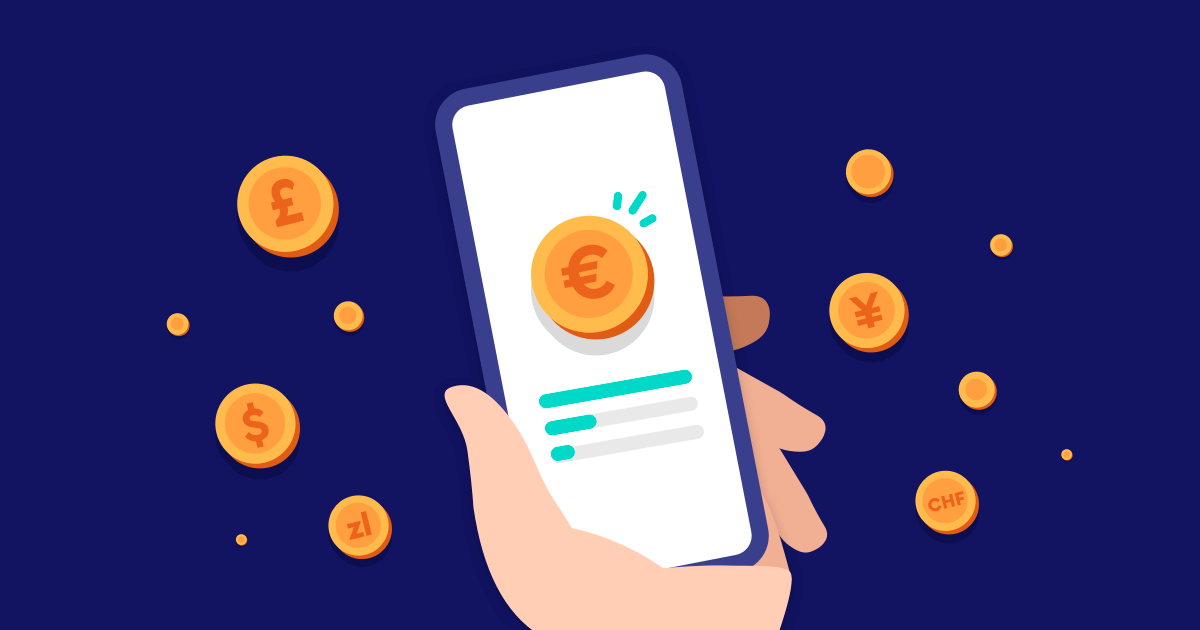 Photo: Paysend
Digital cash can be defined as any electronic system which allows for storage, transfer, and spending of electronic cash. These systems are mostly owned by private companies.
In simpler words, people can use physical cash to buy digital credits. These credits can then be stored in an electronic wallet and spent when required. Electronic cash is different from mobile wallets. People can only use mobile wallets if the counterparty also uses the same wallet. This is not the case with digital cash. Digital cash is meant to be just like cash. This means that the counterparty does not need to have any systems in place to accept digital cash. There is no special hardware or software that needs to be installed to use digital cash. If such a requirement does exist, the arrangement can no longer be called digital cash. It can instead be classified as a mobile wallet.
Digital cash is becoming more common because of the convenience and independence that it offers.
Digital money is money we experience not as a physical object, but as a number on a screen in a savings or checking account. Money has almost always existed simply in the form of accounts or credit—information about the amount someone is owed or owes rather than a set of physical things they hold. But today's digital money has still brought about some pretty important changes in our economies.
First up, digital money can be transferred instantly, without the need to transport it. That's pretty nice for those of us who don't like carrying bags of money around. But the fees associated with storing and transferring digital money are a burden for a lot of people—with small businesses hit particularly hard. Still, digital money makes it easier than ever to zip money around the world. This is important for migrants who can work across countries and send their earnings to one another in a matter of minutes. These payments, called remittances, are a significant part of the world economy that relies heavily on digital money.
The digital cash system also presents some formidable problems. Earlier, double spending was the biggest problem. However, over time, it has been solved by using marked electronic tokens. The problems which still exist are as follows:
Not Traceable: The digital cash uses the internet, which makes traceability difficult. Hence, the system provides anonymity. This can be a good thing but also a bad thing. For instance, criminals could use the digital cash system to launder their money to different countries. The lack of traceability is a major problem for governments and legal authorities. It does not have any significant impact on the user community.
Forgery: Digital cash systems pose some unique risks. Since cash is digital, it is likely that hackers might break into the system. They may generate more coins even though they have not paid anything to earn that cash. When excessive coins are generated, the value of the other coins in the system is reduced. Hence, this risk affects both the users as well as the banks equally.