Orange Initiative at Hochiminh city Marathon 2021
Following the success of Orange Initiative (OI) at previous events, on January 17, at HCMC Marathon 2021, Ho Chi Minh City Peace and Development Foundation (HPDF) organized for about 50 People with Disabilities (PWD) and supporters to take part in the Marathon.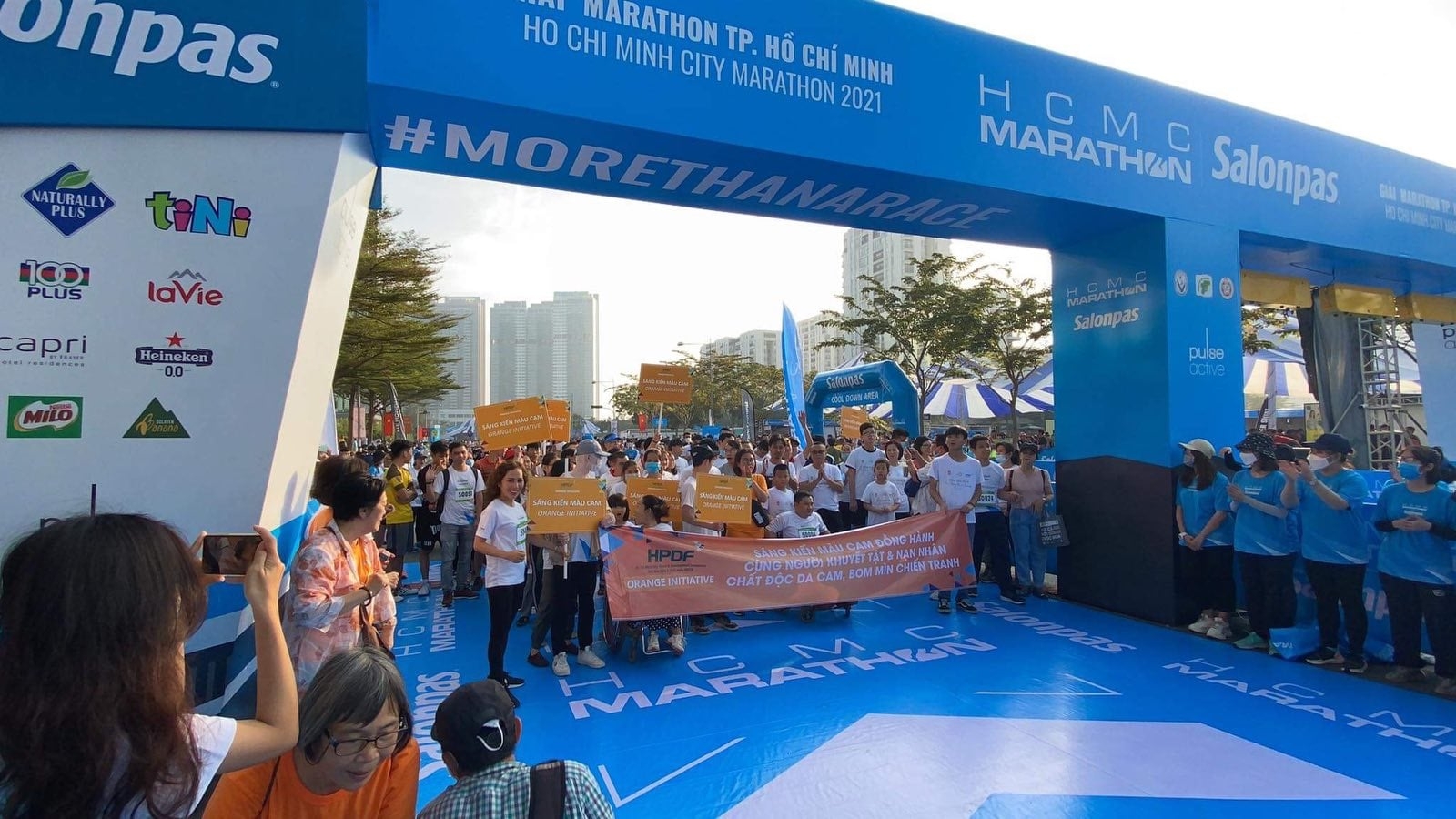 Physical handicaps do not prevent PWD/AOS from conquering the track. Source: HUFO
Sponsored by Salonpas, this year's event has been renamed Salonpas HCMC Marathon, featuring five distances—42, 21, 10, 5 and 1.5 kilometers. As part of the event, more than 50 people with disabilities have joined the "OI RUN: Run with People with Disabilities" program on the same day.
Over 50 PWDs, people with hearing and visual impairment, people with mobility impairment and people with intellectual disability, took part in the 5km running distance of the Marathon. Along with the PWDs on the run were several enthusiastic and dedicated volunteers.
"Run with People with Disabilities" is an annual program organized by the HCMC Peace and Development Fund to offer people with disabilities and the victims of Agent Orange the opportunity to join community activities and call for more support for the disadvantaged.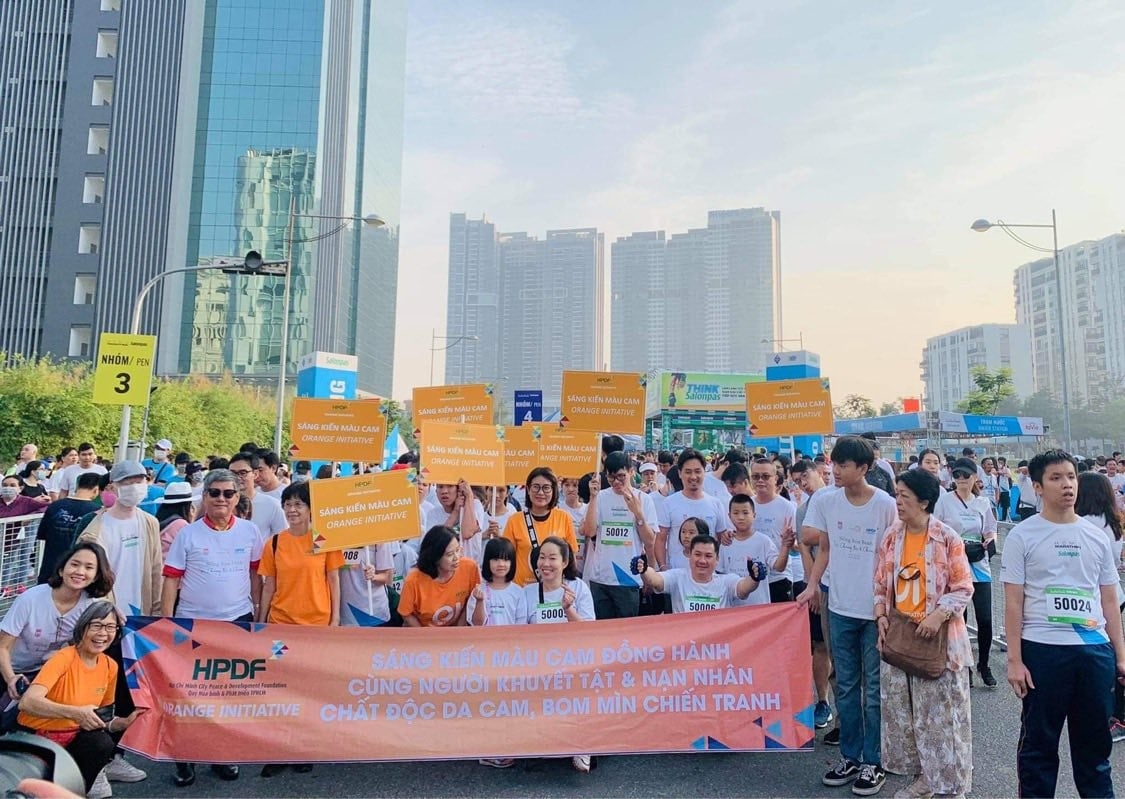 The 2021 Salonpas HCMC Marathon is an occasion to integrate the humanitarian dimension in support of PWD/AOS to a broad community activity.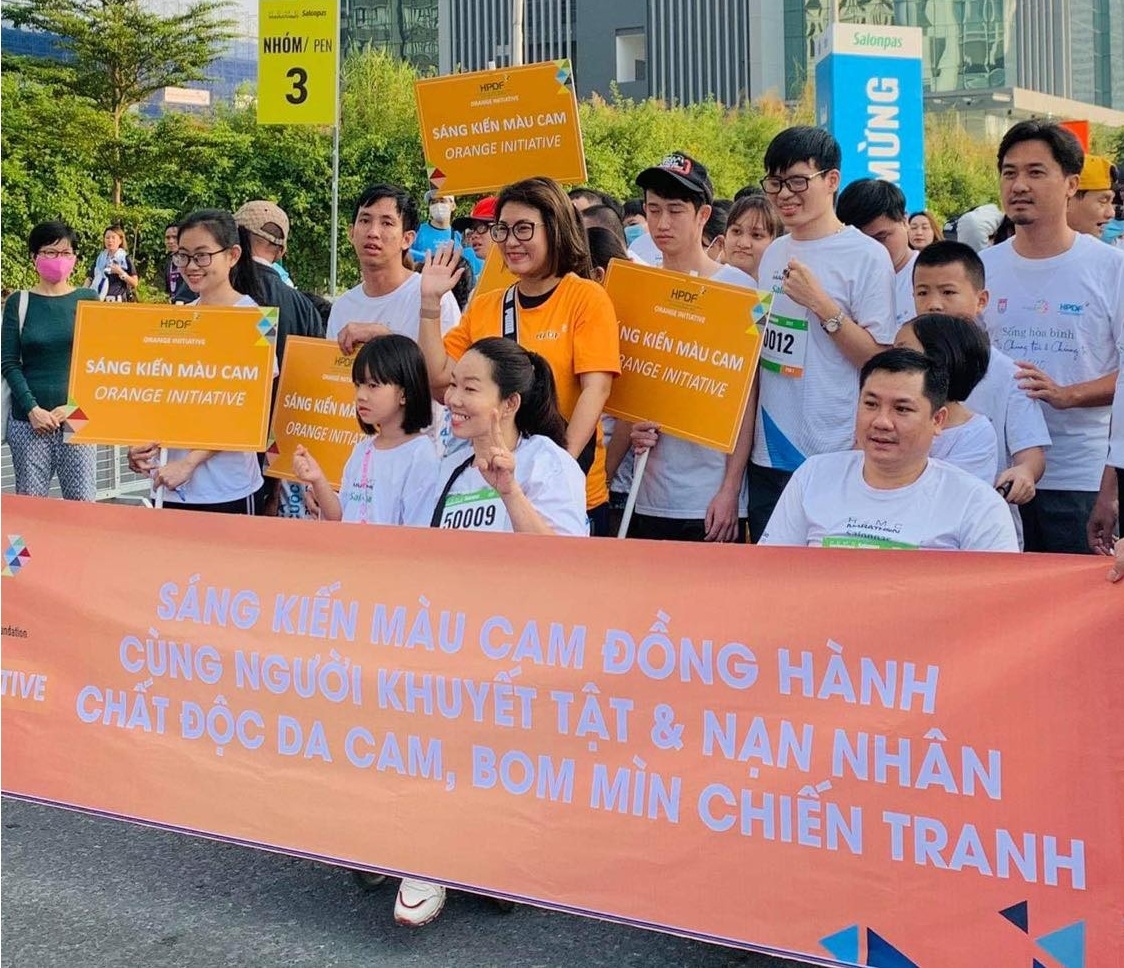 This is a meaningful activity aimed at creating chances for people with physical handicaps to overcome their complexes, and boost their self confidence in their ability to overcome through the run.
This marathon has been one of the city's major events to celebrate the New Year. In the COVID-19 context, it also aimed to encourage citizens to engage in physical activity more regularly to improve their health.
First held in 2013, HCMC Marathon is one of the largest and longest-standing marathon races in Vietnam, which has attracted over 51,000 runners across the world to participate in the last 7 years.
Inspired by a humanitarian desire to raise the community's awareness of and empathy with the efforts and struggle of PWD/AOS to overcome their challenging conditions and circumstances and help them do so, Ho Chi Minh City Peace and Development Foundation (HPDF) is promoting the Orange Initiative (OI).
In January 2017, in coordination with HCMC Run, OI made it possible for a group of PWD/AOS to participate in a 2 km walk/run within the 5km run. Other support has been disbursed in the form of scholarships, bicycles, special allowances, and repair for rundown houses.