Organizing Covid-19 Vaccination Sessions in Truong Sa Island District
Vessels carrying military medical teams of Naval Region 4 and medical supplies on Nov.6 set off to Truong Sa island. district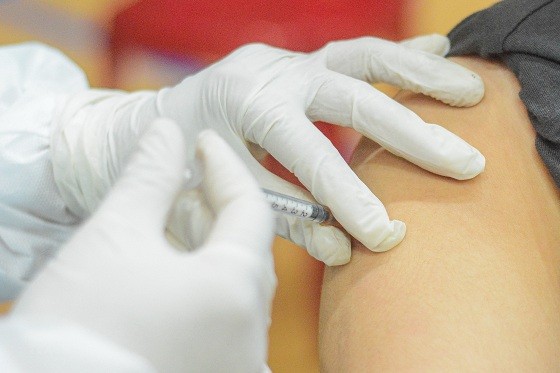 Truong Sa residents get vaccinated against Covid-19.
2 vessels carrying two military medical teams of Naval Region 4 and medical supplies set off on Nov. 6 to the island distict of Truong Sa, south central Khanh Hoa province, to vaccinate residents and soldiers there, reported VNA.
All soldiers and people residing in islands of the Truong Sa (Spratly) archipelago will get two full shots.
In addition, the Truong Sa area often has many fishermen from provinces and cities in the country working in the area, for those who have not been vaccinated on the mainland, they will be registered and injected in the islands.
The vessels KN475 and KN472 will go to each island in turn, organize screening and carry out the vaccination, which is expected to be completed in mid-December, then return to the garrison unit.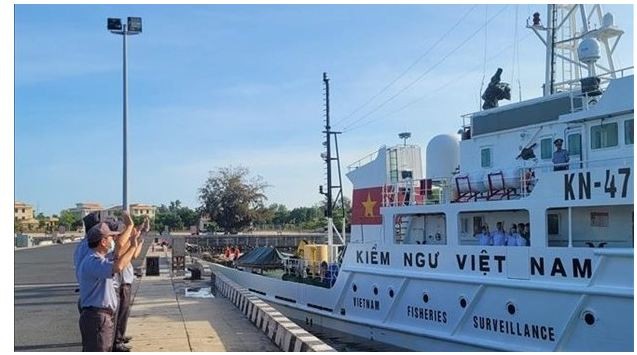 Vessels carrying military medical teams of Naval Region 4 and medical supplies set off to Truong Sa island district. Source: VNA
Equipped with modern equipment and skilled medical workers, the health centre of Truong Sa township, has become a source of support for local residents and military personnel as well as fishermen working at sea.
From a three-member medical team of the Defence Ministry's Military Hospital 175, based in Ho Chi Minh City, the health centre now has 10 staff members and is capable of providing medical check-ups and long-term treatment.
The application of the telemedicine system has also helped greatly raise the rates of people getting examined and cured successfully.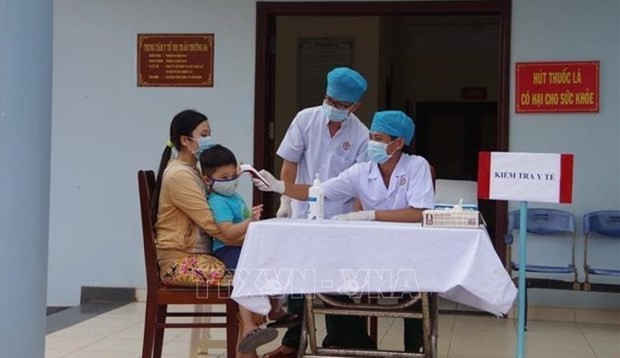 A boy has his temperature checked at the health centre of Truong Sa township. Photo: VNA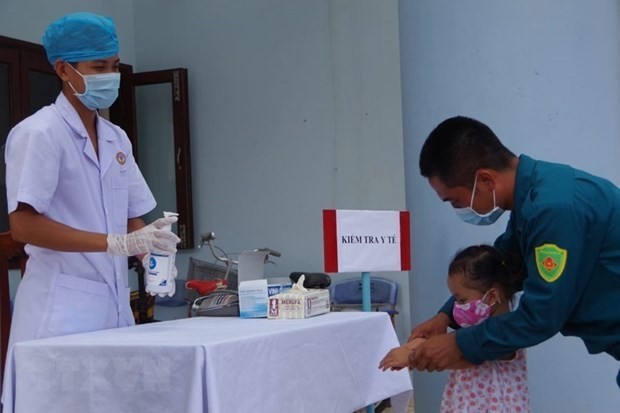 The prevention of the Covid-19 epidemic has been carried out effectively on Truong Sa archipelago, with many active and proactive measures being taken on its islands and islets. Photo: VNA
It is now capable of giving first aid and treatment to patients with many acute diseases like heart attack, gastrointestinal bleeding, appendicitis, respiratory failure, blood poisoning, and stroke.
Over the last five years, health centres across Truong Sa archipelago of Vietnam have provided examination and medicine for more than 56,000 patients and given emergency treatment to more than 400 cases.
Moreover, Truong Sa island district continues to stand firm against Covid-19, with drastic measures taken since it first broke out in Vietnam early last year.
Captain Duong Cong Tuan, head of the Nam Yet infirmary, said that under the direction of the island's commander, the unit has actively adopted plans on providing information to armed forces and people on the island about the pandemic, as guided by the Health Ministry.
Infirmary staff made thorough preparations to welcome a working delegation from the mainland, including measuring body temperatures, delivering medical face masks to the visitors, and conducting disinfectant measures.
Disinfecting efforts are carried out at the wharf, he said, adding that there is also a separate point of entry for fishermen who come to the island for medical check-ups and treatment.
The increasingly modern healthcare system and supplies on the country's seas and islands is believed to be a source of support for military officers and soldiers to continue firmly safeguarding the Fatherland's sky and sea areas, and for fishermen to keep working at sea.
Khanh Hoa to date has administered more than 1.6 million doses of Covid-19 vaccine, with over 930,000 people, or nearly all people aged 18 and above, receiving the first jab.
By Nov. 5, Vietnam had injected over 88.40 million doses of vaccines to date, with more than 28.14 million people now fully inoculated.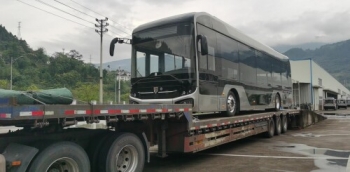 Economy
Ev Dynamics (Holdings) Limited is a pioneer and a prominent player in China's new energy commercial vehicles market, as well as a whole-vehicle manufacturer of specialty passenger vehicles and new energy passenger vehicles.