Over 160 Wheelchairs Reached Children Across Vietnam 
More than 160 wheelchairs reached children with mobility difficulties across Vietnam 
166 free wheelchairs, gifts from Wheelchairs for Kids, finally reached children with mobility difficulties across Vietnam, Saigon Children's Charity (saigonchildren) annouced Wednesday.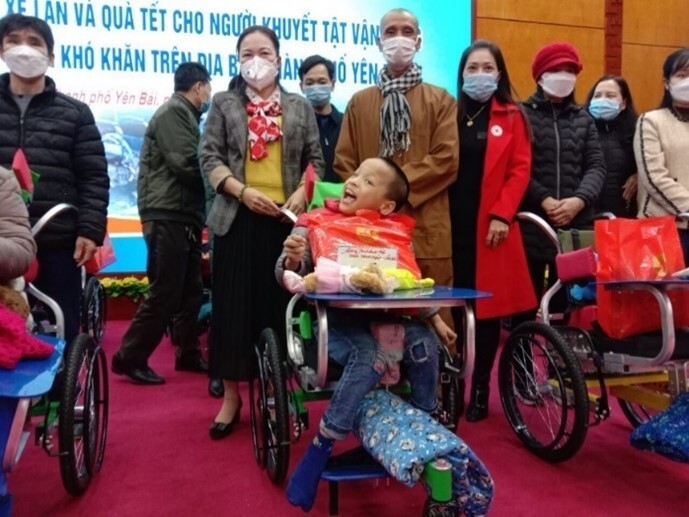 At one of the hand-over ceremony. Source: saigonchildren
In 2021, saigonchildren was contacted by Wheelchairs for Kids to coordinate the distribution of 166 all-terrain wheelchairs to children and adolescents with mobility impairments in Vietnam.
Even though not having done a similar project before, the team at saigonchildren's Special Needs Education Programme overcame the lack of manpower and import experience, as well as the restrictions placed in Ho Chi Minh City last year during the height of the Covid-19 outbreak, to deliver 166 wheelchairs successfully to children in need across Vietnam.
Australia-based Wheelchairs for Kids is an established charitable organisation specialising in manufacturing and distributing free wheelchairs for children with mobility difficulties from disadvantaged backgrounds worldwide.   
The project between saigonchildren and Wheelchair for Kids aimed at allocating these 166 wheelchairs to children and adolescents with mobility impairments under the age of 18, and supporting physiotherapists in receiving appropriate training on how to assemble and adjust the wheelchairs according to the needs and conditions of each child.
The original plan was to recruit only children and adolescents from the HCM City area. This was done so that saigonchildren and recipient partner could carry out home visits to each household to identify the family circumstances and verify that they were in fact from disadvantaged backgrounds. However, they could find only 19 children living in HCM City, only an eighth of the number of available wheelchairs.
Reaching out to many different charitable and non-profit organisations nationwide, saigonchildren was able to fill the spots with most of the recipients came from areas more heavily affected by Agent Orange (a dioxin-powered herbicide).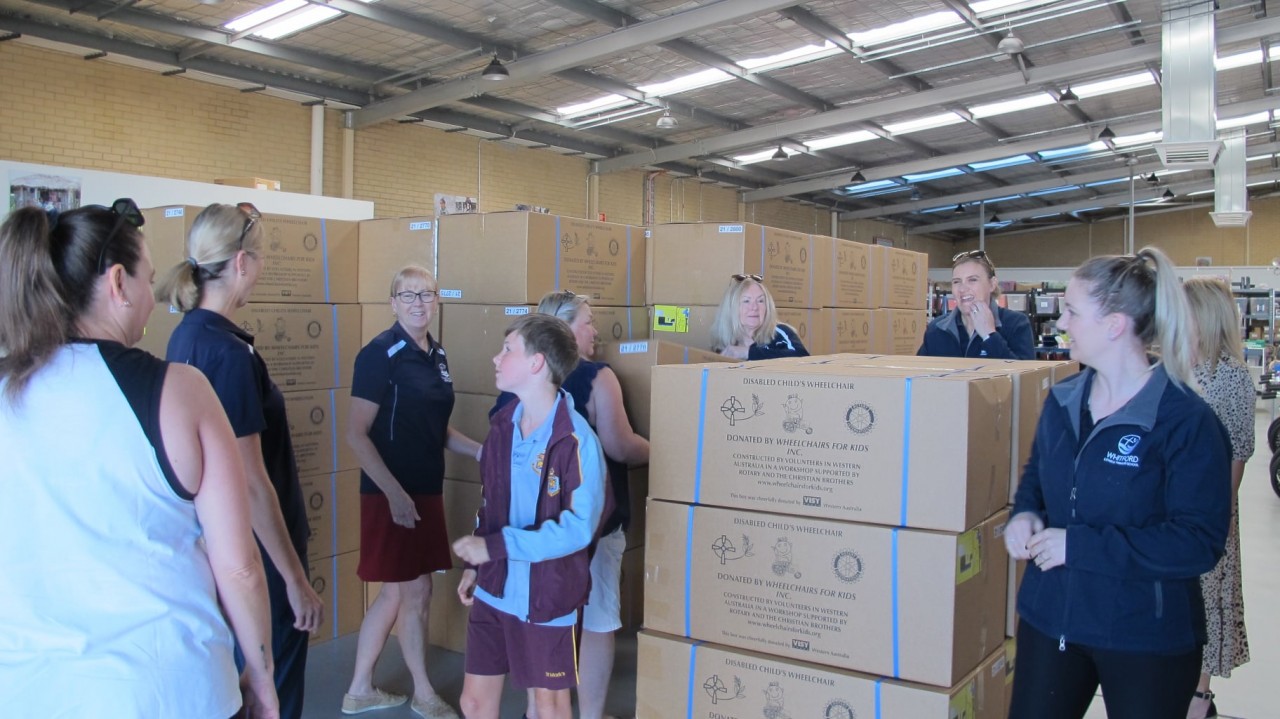 The teachers and pupils of Whiteford Catholic Primary School and St Francis of Assisi Butler schools loaded a container of wheelchairs for shipment to Saigon Children's Charity in November 2021. Source: Wheelchairs for Kids
While shipping was initially arranged to occur around August, the plans were delayed owing to the worsened Covid-19 situation in HCM City at the time which led to a strict total lockdown barring almost all cross-province transportation and logistics.
With guidance and support from Crown International – saigonchildren's regular donor and partner freight forwarding services – in importing the wheelchairs, by the end of November 2021, shipment departure was finalised and towards the end of December 2021, the wheelchairs arrived at HCM City.  
From this location, the wheelchairs were then distributed across nine different provinces and cities including HCM city, Hanoi, Bac Ninh, Khanh Hoa, Ha Tinh, Yen Bai, Dong Nai, Ba Ria – Vung Tau and Lam Dong. The majority of wheelchairs were delivered to shelters and large organisations, and five were sent directly to five unaffiliated families.
Not only verifying each case individually, but the saigonchildren team also partnered with experts who are engineers and physiotherapists to conduct online training on adjusting, operating, and maintaining the wheelchairs so that they best fit each child's needs.
Before the wheelchairs could be gifted to each child, saigonchildren also hosted an online training for physiotherapists or their support workers understand how to correctly assemble the wheelchair and adjust them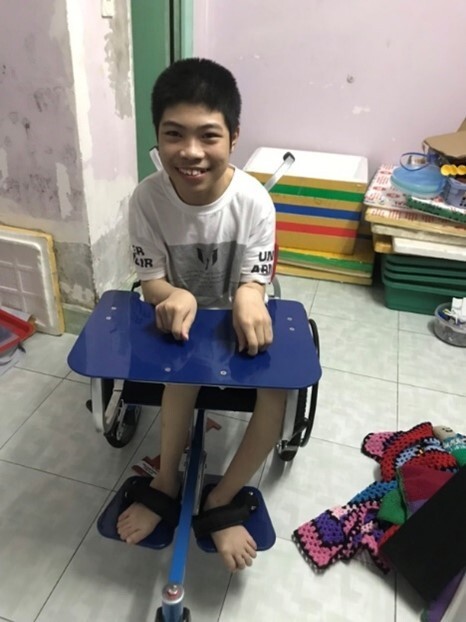 A child recipient in his new wheelchair.
As the wheelchairs were distributed nationwide instead, their tasks shifted to hosting training online and helping professionals understand how they could manipulate the wheelchairs to best serve the children's needs.  
With the knowledge and information received from training, the recipient organisations and families proceeded with distributing the wheelchairs.
All organisations recently have successfully gifted the wheelchairs to the children and all of the recipient children received support in having the wheelchairs fitted to their needs.
At shelters where recipient children stayed full-time, the wheelchairs were fitted and allocated directly by in-house physiotherapists. For organisations that did not provide boarding, volunteer support workers were sent to each household to deliver and adjust the wheelchair on the spot for the children.
saigonchildren also supported the fitting of wheelchairs by offering to find physiotherapists to aid the fitting process.
Saigon Children's Charity is an NGO registered in UK in 1992 and work exclusively in Vietnam. It works toward a goal of eliminating barriers to education by granting scholarships, providing vocational and life skills training, building schools in rural areas, and by supporting other organisations that help students with disabilities.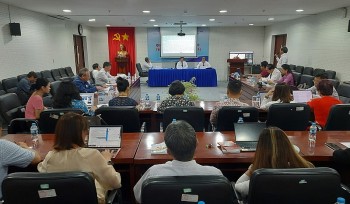 Friendship
The Vietnam - India Friendship Association's Ho Chi Minh City branch, the Ho Chi Minh City Union of Friendship Organizations (HUFO) and the Southern Institute of Social Sciences on March 21 held a scientific seminar themed "Vietnam - India relationship: tradition and present".