Over UNICEF's 185,000 Doses of 5-in-1 Vaccine Arrived in Vietnam
With the urgent goal to protect children from life-threatening diseases, WHO and UNICEF's shipment of lifesaving pentavalent vaccine is arrived to Vietnam.
A batch of the 5-in-1 vaccine supported by the World Health Organization (WHO) and the United Nations Children's Fund (UNICEF) arrived in Hanoi on July 27, VNA reported.
The batch consists of 185,700 doses of DTP-VGB-Hib vaccine, urgently provided for the Vietnam's Ministry of Health to address a reduction in immunisation rates and a shortage of the 5-in-1 vaccine.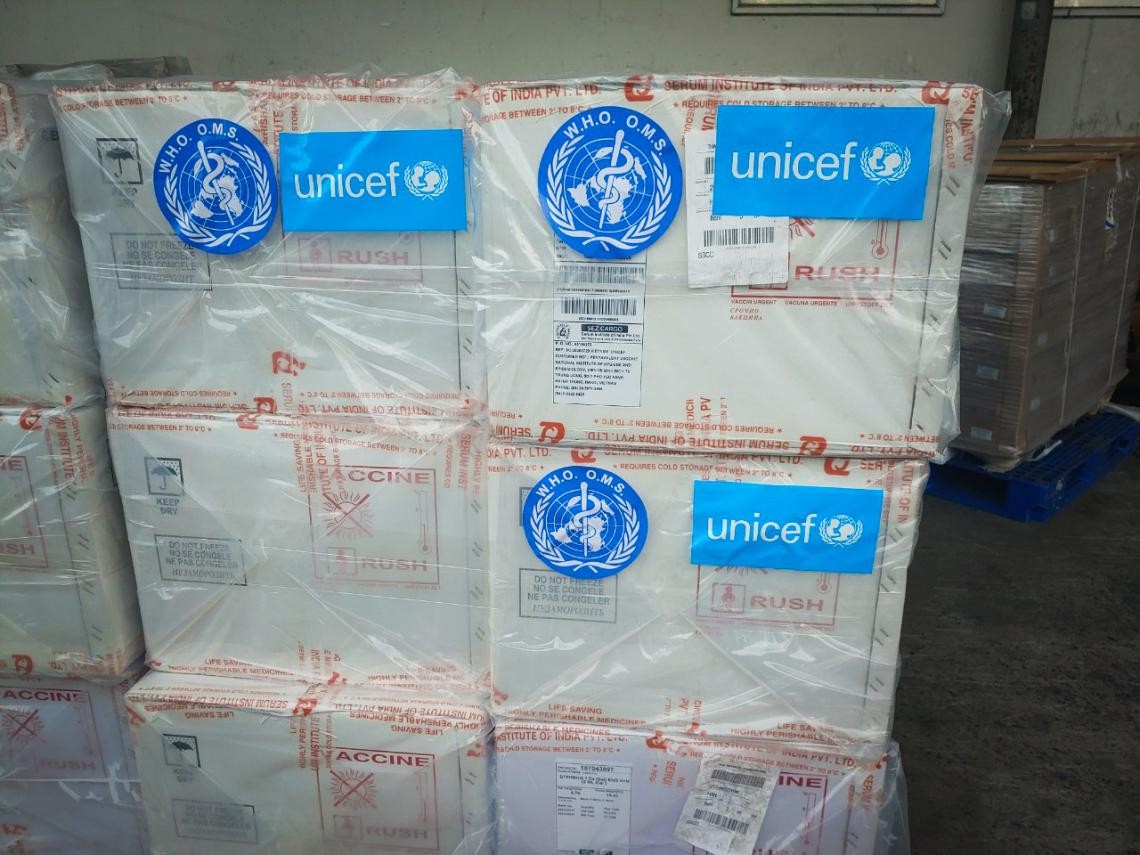 The vaccines have been urgently provided in support to the Ministry of Health to address low vaccination rates and a shortage of the five-in-one vaccine in this country. Source: UNICEF Vietnam
The vaccine, which helps protect children against diseases such as diphtheria, tetanus, pertussis, hepatitis B, and Haemophilus Influenzae type B (Hib), needs to be purchased from approved international suppliers.
Like other countries around the world, routine immunisation services in Vietnam have been disrupted during the Covid-19 pandemic, resulting in approximately 114,000 children under one year old missing vaccinations for diphtheria, tetanus, and pertussis, which are used as indicators of global immunisation coverage, in 2022.
Moreover, due to the recent shortage of the 5-in-1 vaccine, an estimated 300,000 Vietnamese children born in the beginning of 2023 have yet to receive this essential vaccine.
UNICEF Representative in Vietnam Rana Flowers stated that UNICEF and WHO are proud to support efforts to ensure that missed immunisations are urgently addressed across Vietnam, while also aiding the local improvement and restoration of immunisation services to pre-pandemic levels.
WHO Representative in Vietnam Angela Pratt affirmed WHO will continue to collaborate with UNICEF and other partners to support the Vietnamese Government, ensuring that all children in every corner of the country receive complete and timely immunisations, both now and in the future.
"We need to do everything we can to make sure every child who has missed out on a vaccine since the start of the pandemic is caught up. This will require both ongoing, targeted catch-up campaigns as well as efforts to strengthen the system overall. WHO will continue to work with UNICEF and other partners to support the Government of Vietnam to ensure that every child in every corner of the country receives all of their routine immunisations, now and in the future," said Pratt.