Overseas Vietnamese gather ahead of Lunar New Year
Deputy Foreign Minister, Chairman of the State Committee for Overseas Vietnamese Affairs Dang Minh Khoi recently met with overseas Vietnamese (OVs) at the meeting held in Ho Chi Minh City on the occasion of the upcoming Lunar New Year.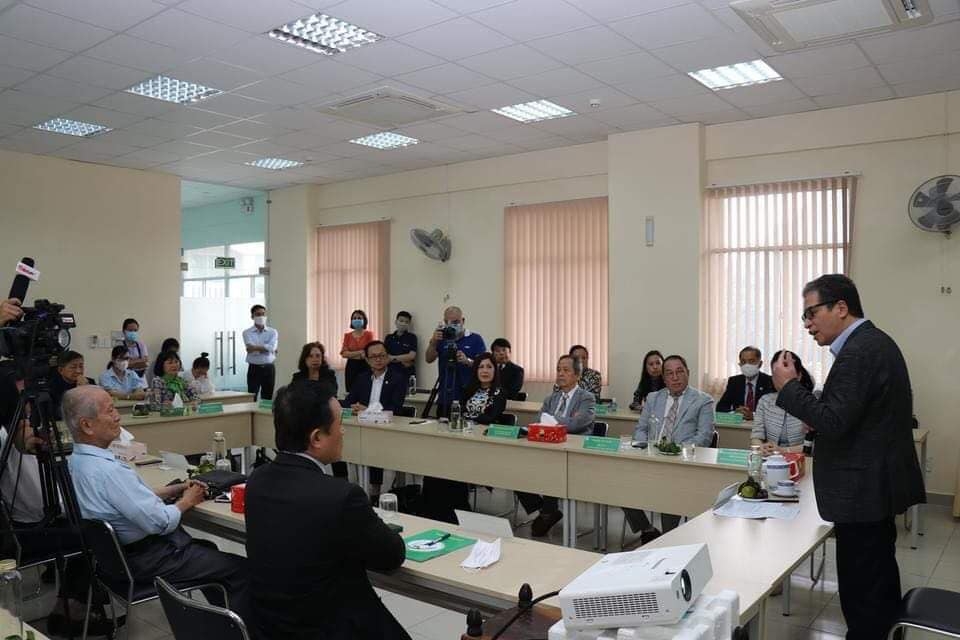 Deputy Foreign Minister Dang Minh Khoi (standing) speaks at the event. Photo: Internet
According to VNA, Khoi presented outstanding OVs in the city with gifts from Prime Minister Nguyen Xuan Phuc, stressing that Vietnamese people living abroad have made significant contribution to the country's socio-economic development.
He noted amid the COVID-19 pandemic, overseas Vietnamese have adhered to prevention and control measures and actively taken part in the charity work.
They worked to overcome difficulties last year to stablise their production and business in the city and generate jobs for locals, Khoi said, requesting municipal relevant departments and sectors to create favourable policies for them.
He took the occasion to brief overseas Vietnamese on the outcomes of the recent 13th National Party Congress, during which Party General Secretary and President Nguyen Phu Trong was re-elected to the 13th Central Committee of the Communist Party of Vietnam (CPV).
The official stated the congress has set out the Party's future activities to focus on ensuring people's rights and happiness.
Vietnamese people, no matter where they are, are always a part of the nation, Khoi affirmed.
He underscored that sci-tech development is the only path for the nation to realise its 2030 targets and OVs is an important bridge in helping Vietnam boost its transformation and growth.
Dinh Vinh Cuong, a Vietnamese expatriate in Japan, praised the organisation of the congress, adding that key documents were approved to further develop the nation.
OVs paid particular attention to such contents of the event as the enhancement of the anti-corruption fight and the implementation of open policies that will attract more expatriates to make further contributions to the homeland, Cuong added.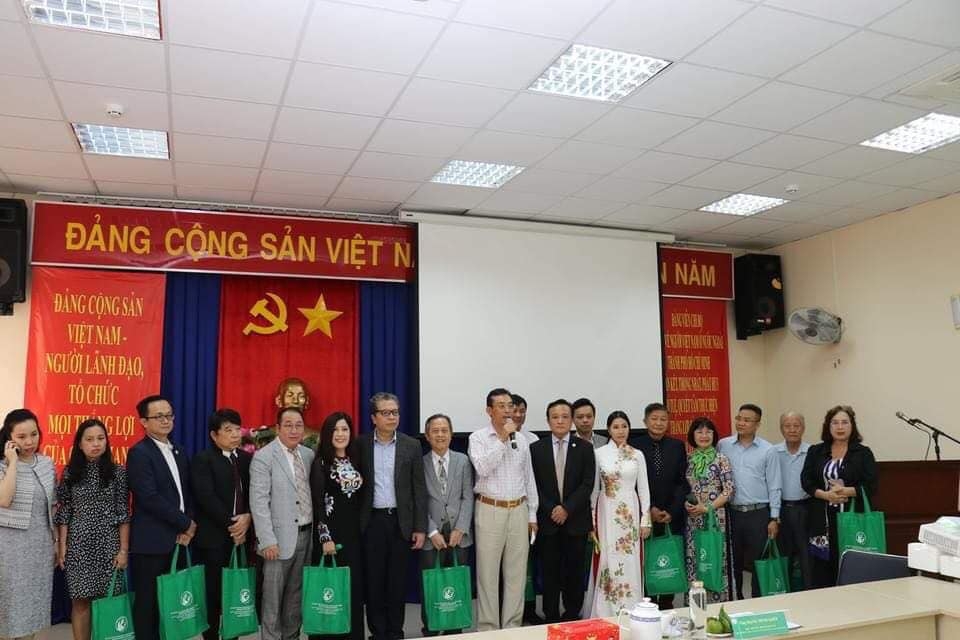 Vietnamese people living abroad have made significant contribution to the country's socio-economic development, said Deputy Foreign Minister Dang Minh Khoi at a gathering in Ho Chi Minh City on February 3.
According to the State Committee for Overseas Vietnamese (SCOV) under the Foreign Ministry, more than 5.3 million Vietnamese people are living in over 130 countries and territories, and their role, standing, and prestige in host countries have been increasingly improved.
In 2020, they donated 35 billion VND (1.5 million USD) in cash and medical supplies to the domestic COVID-19 fight, along with more than 40 billion VND and a large volume of goods to help people in central Vietnam address flooding consequences.
As of October last year, Vietnamese expatriates from 27 countries and territories had invested 1.6 billion USD in 362 projects in Vietnam.
Despite impact of the COVID-19 pandemic, remittances into the country in 2020 were still high, about 15.7 billion USD, giving Vietnam the ninth position among the world's largest remittance recipients as listed by the World Bank.
Many initiatives to connect overseas Vietnamese intellectuals in contributing to the homeland have also been proposed and carried out, the SCOV noted./.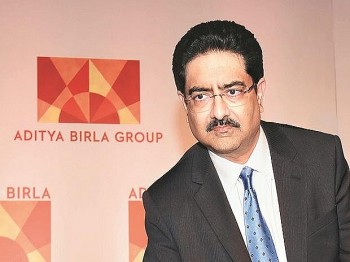 World
India is becoming more famous with many wealthy business billionaires, and the cumulative wealth of India's richest saw a rise of 50 percent in the year two of the pandemic, according to Forbes magazine. Take a look at these richest Indian billionaires in Asia and their huge net worth.