Overseas Vietnamese Helps US University's Digital Transformation
Le Dac Minh, an expert in designing online learning programs, has contributed to helping teachers at Columbia University in the US to teach effectively during the pandemic.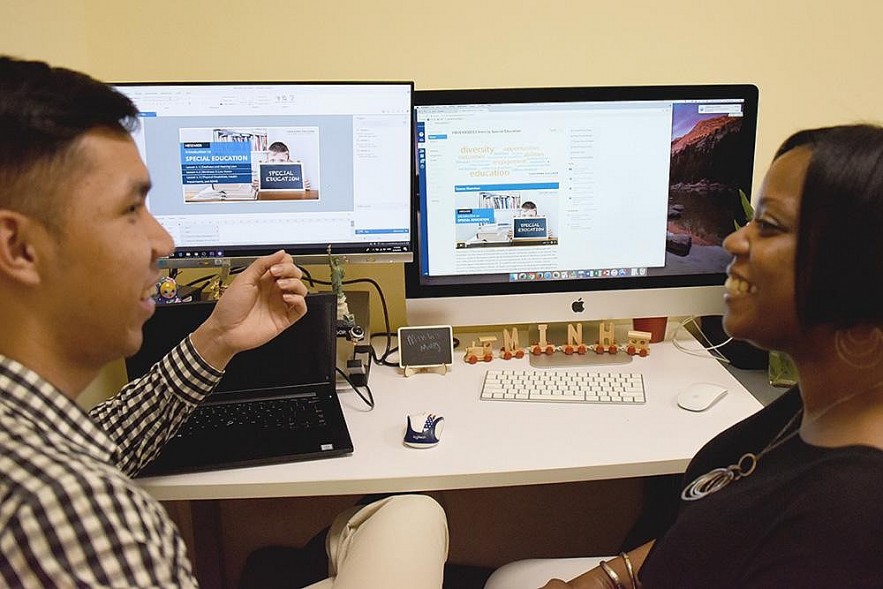 Le Dac Minh (left) discusses with colleagues at work. Photo: Thanh Nien
In early 2020, the outbreak of the Covid-19 pandemic caused schools around the world to switch to online teaching and Teachers College of Columbia University was no exception. The school's educational digital transformation was aided by Le Dac Minh.
Difficulties during the pandemic
As an expert in designing online learning programs, Minh is in charge of training and advising teachers on how to apply information technology to their teaching, helping them design lessons and update the latest education tools.
"Teaching online is a trend that universities in the US have been interested for 15 years. Each school has strategic goals to digitally transform education, and invest in upgrading systems and technology," said Minh.
"When the New York government ordered a sudden blockade, the school only had 5-6 days to move the entire class to the internet. My team kept receiving error reports and had to meet to find a way to solve the problem almost every day," Minh said.
Most teachers at the school were not familiar with the use of technology. Therefore, teachers were "afraid" to teach online.
"Due to technological barriers, students' discussion or group work is not favorable, while American classes are often highly interactive. In addition, the fact that international students have different time zones, cannot use US companies' applications in China, or have unstable connections are common problems," Minh said.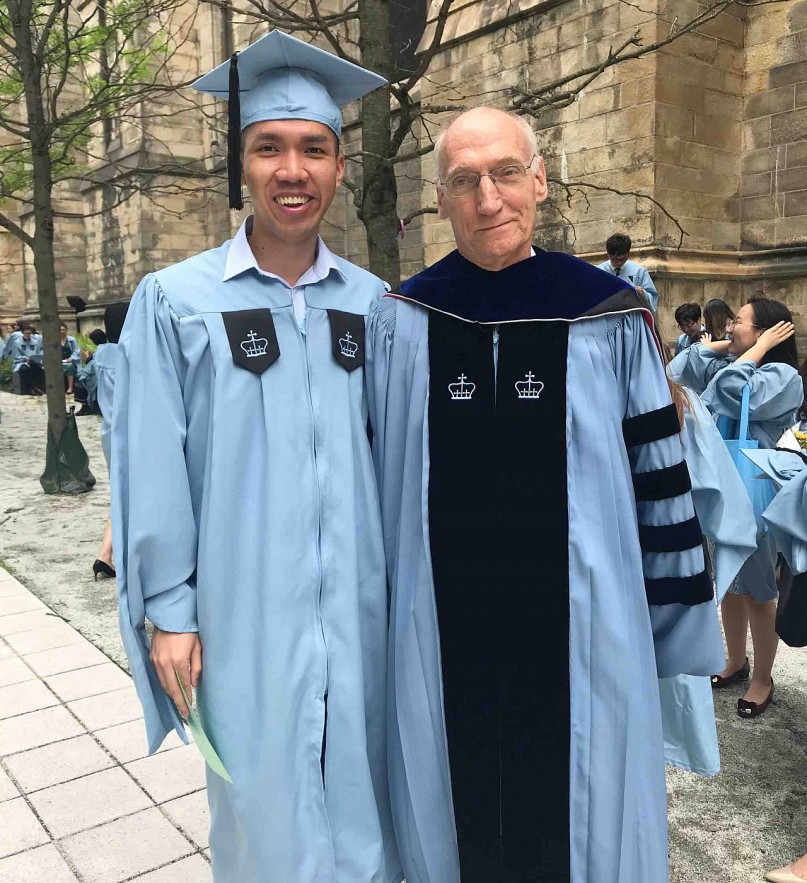 Le Dac Minh with Thomas R.Bailey, president of Teachers College, Columbia University, at the graduation ceremony. Photo: Thanh Nien
Experience for Vietnam
These difficulties help Minh and his colleagues get lessons so that online teaching in the following semesters goes smoothly.
"My team doesn't let their work be passive. Teachers also spend time researching teaching methods and finding ways to create new learning experiences," said Minh.
For him, the pandemic not only creates challenges but also presents new opportunities for the digital transformation of education.
"Education is a very slow-moving field. However, Covid-19 has led to innovations that many experts said would only happen in the next 20-30 years. Older teachers have changed their mind about teaching online. Many educational technology products were also born during this period," said Minh.
Bringing educational technology to Vietnam
Minh's passion for educational technology began in high school, when he helped teachers prepare teaching materials. At that time, technology devices were not too popular in Vietnam and teachers faced many obstacles in applying information technology in the classroom.
With the desire to help the country's educational digital transformation, Minh studied for a master's degree in educational technology at Columbia University, and stayed at the school to work. However, he is still sharing his experience with Vietnamese universities.
From his work, Minh has drawn experiences that schools in Vietnam can apply, in which the most important thing is to have strategic thinking.
Online teaching cannot be considered as a temporary solution, but needs to be seen as the trend of the future.
Besides technology, Vietnam also needs to pay attention to the human factor in digital transformation of education.
"Vietnam needs a support team and platforms to share experiences with each other. Finally, students need to be equipped with effective learning methods and develop the habit of self-study," Minh said.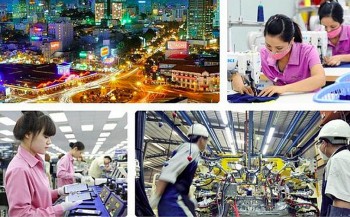 National
Vietnam News Today (Jan. 17): Vietnam records 15,643 new Covid cases; Northern region to turn severely cold from January 17; 'New normal' adaptation leads to positive forecast for Vietnamese economy in 2022; Vietnam-China clash tickets open for sale in two days.