Overseas Vietnamese in Kiev Amid Conflict
At 7 a.m. Ukraine time (about 12 a.m. Vietnam time),February 25, in a dark and silent bunker in the capital Kiev, everyone was exhausted because they had to evacuate the day before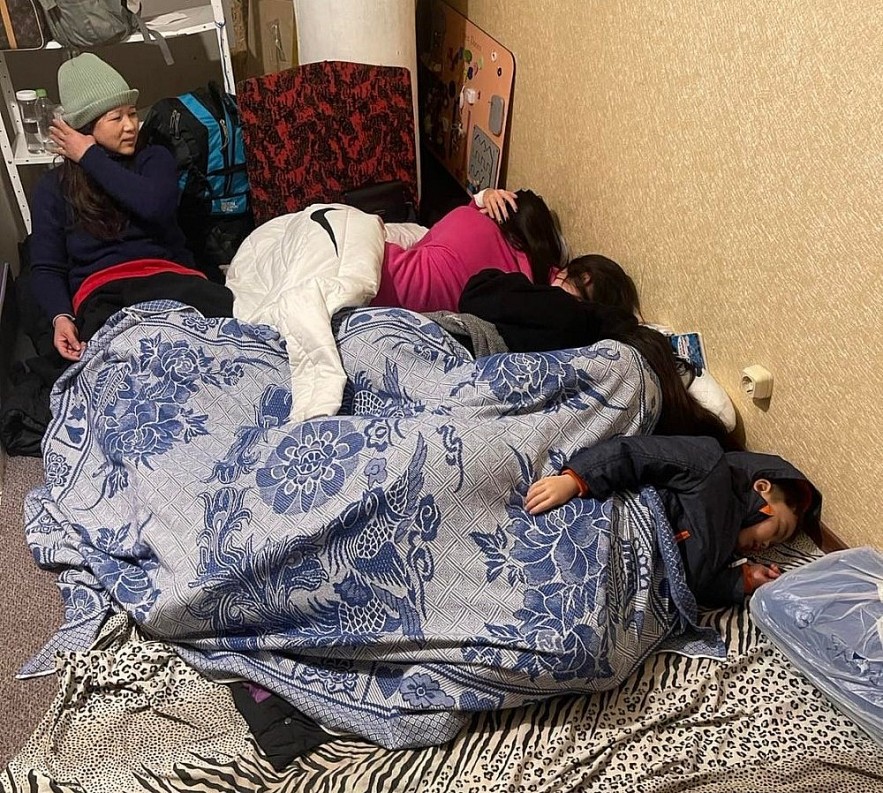 Adults stay awake for Vietnamese children to sleep in the cold. Photo: Thanh Nien
Pham Thi Duyen, 51,living in the capital, Kiev, said that the bunker has 28 Vietnamese out of 80 people, most of which are families with young children.
"Adults like me couldn't sleep all night because we're too scared. The children couldn't sleep because it was too cold down here. However, the Ukrainians are good to us. They give Vietnamese people food and drinks," said Duyen.
More than an hour had passed, temporarily, there was still no new alarm, and some people went home to rest.
However, they were still ready to run down to the bunker at any moment.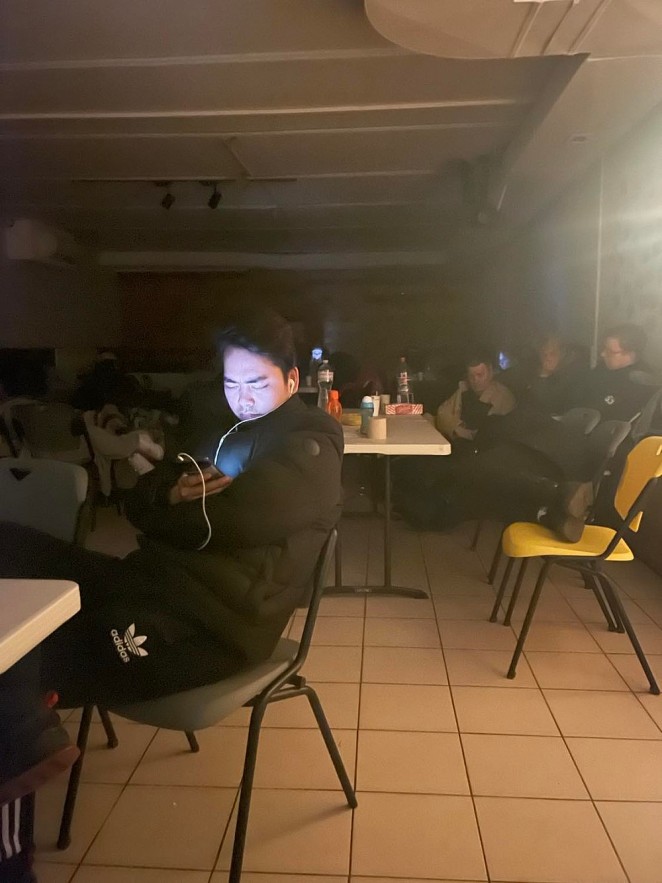 Inside the bunker at 7 a.m. (Ukrainian time). Photo: Thanh Nien
Lien Anh's family of four, including a husband and wife, a 9-year-old child and a 2-year-old child, are still tired from the running in the middle of the night.
"I am very happy to have a place to stay here. The younger one is carefree and doesn't know anything, the older one can't sleep because it's cold and unfamiliar," she said.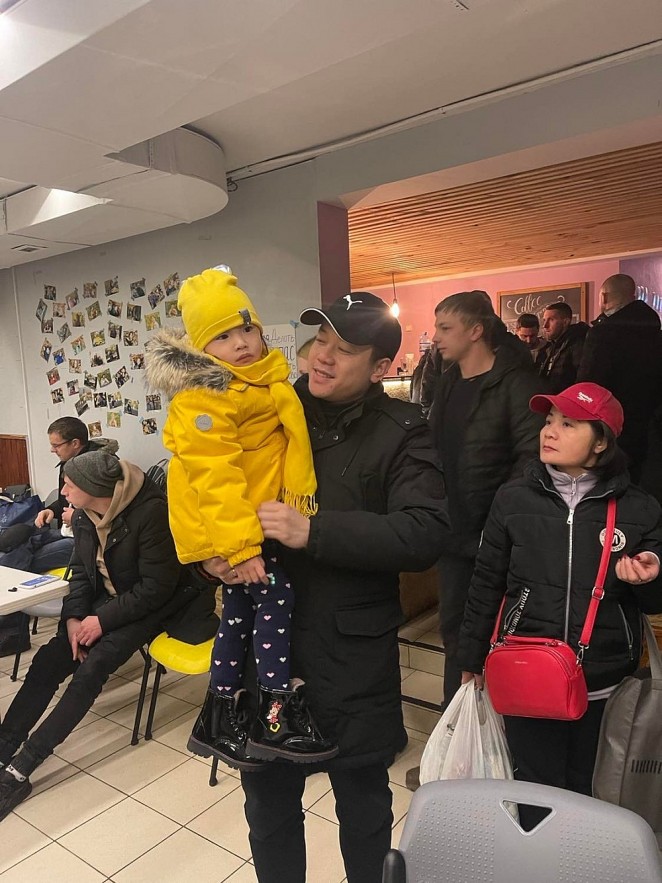 Vietnamese children are prepared by their parents with coats and blankets to keep warm in the bunker. Photo: Thanh Nien
"If this military operation lasts long, my family is thinking about evacuating to Europe. That means that we have to leave all of our assets in Ukraine," said Nguyen Viet Nga, 30, who lives in Kiev.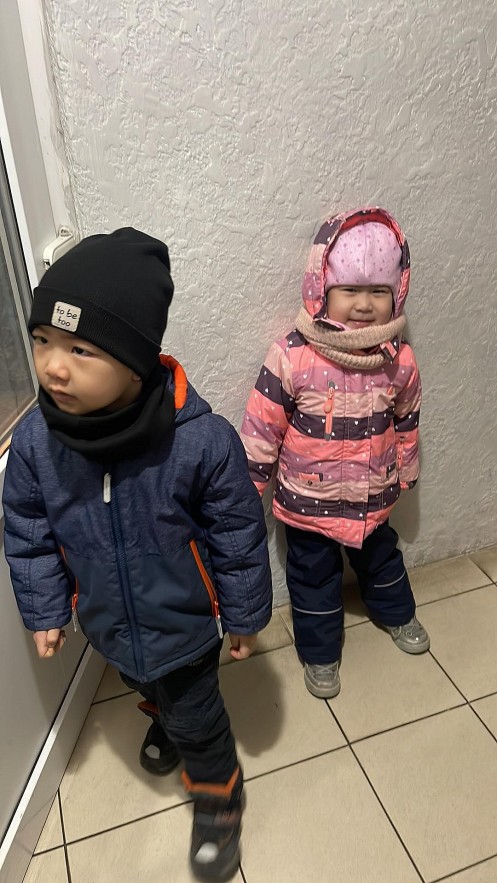 Photo: Thanh Nien
8:25 a.m. Ukraine, everyone temporarily leaves the bunker to go home. Photo: Thanh Nien
Nga said that her whole family of eight people only slept 3 hours last night, because they heard the authorities announced that Russian forces were entering the capital Kiev.
At 6 a.m. Ukraine on Feb. 25, her family was shocked to wake up after hearing a loud explosion near the house.
Although there was no signal from the Ukrainian government, the family immediately ran down to the bunker in the house.
After waiting for 10 minutes, realizing that the situation was quiet, her family left the tunnel.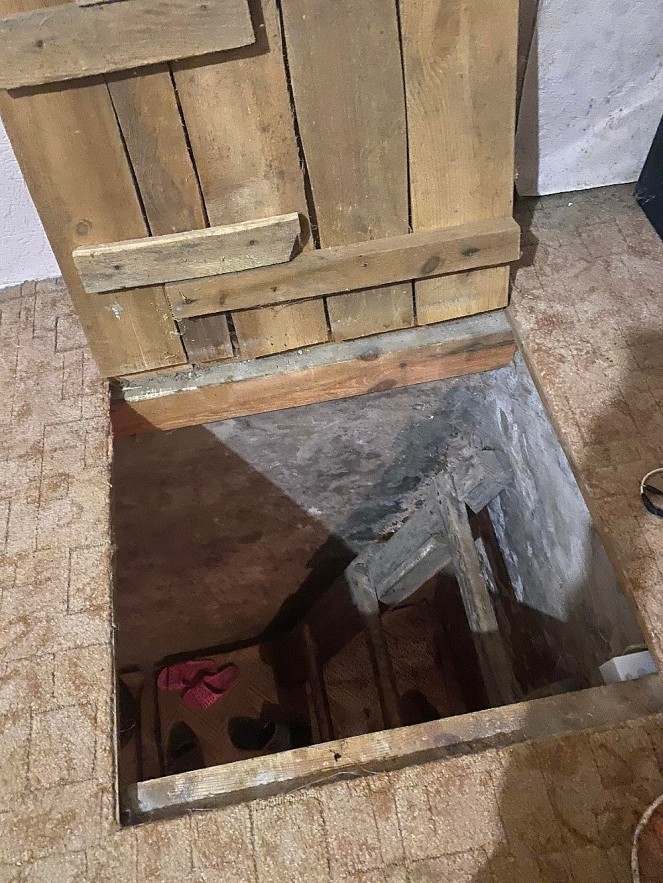 The bunker inside Nga's house. Photo: Thanh Nien
According to her, the situation yesterday was chaotic, with cars stuck on the roads of Kiev.
Many Ukrainians drive cars to return to their hometown and run to the border to seek refuge.
"There are a lot of Vietnamese living in Kiev. Most Vietnamese families with young children choose to stay in place, trusting the Ukrainian government. My family also went to buy enough food for a week," Nga said.
Her family has also prepared enough money to wait until the situation allows a way to Europe to buy flight tickets to Vietnam.
For now, family members have decided to stay because they are afraid that they may be in danger along the way.
Nga said: "Everybody wondered that if they evacuated at this time, would they be hit by bombs or firecrackers?"
"If the military campaign drags on for a long time, my family is thinking about evacuating to Europe by car or train."
"That means we have to leave all our assets in Ukraine, bring only identification documents and luggage ."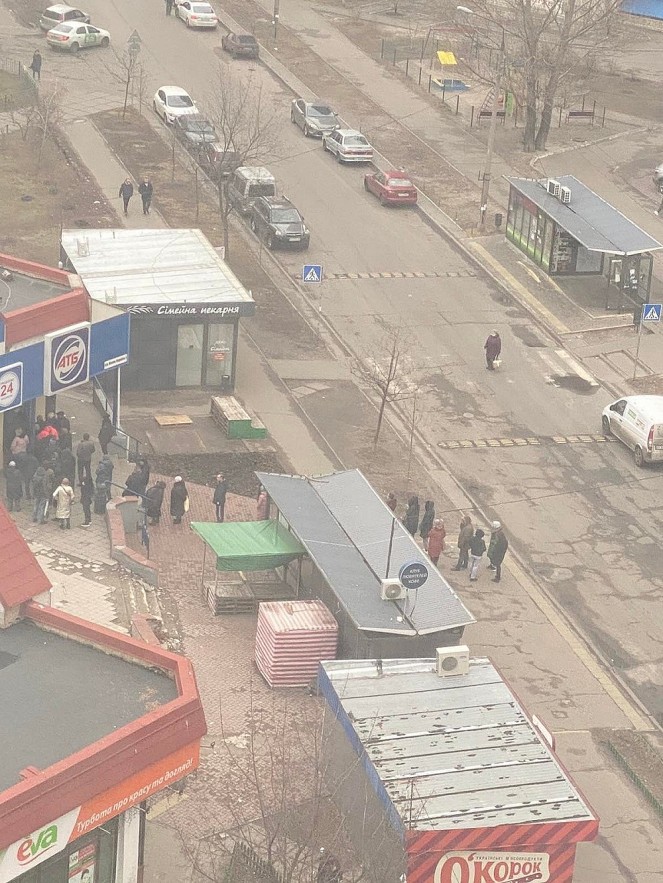 From the early morning of Feb. 25, people in the capital Kiev lined up at supermarkets to buy more food. Photo: Thanh Nien
At 8:33 a.m. Ukraine time on Feb. 25, Nga's family received a notification that there would be a bomb in 15 minutes. Therefore, everyone prepared to go to the bunker for their safety.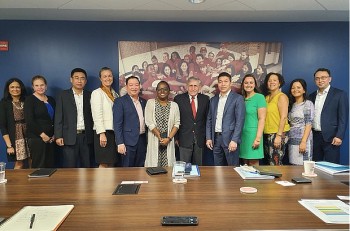 Friendship
The delegation of the Committee for Foreign Non-Governmental Organization Affairs (COMINGO) led by Phan Anh Son, vice president - general secretary of VUFO, vice chairman of the COMINGO visited and worked in the United States from September 20-28. The visit aims to promote Vietnam-US relations, strengthen cooperation in humanitarian aid and development assistance for Vietnam particularly.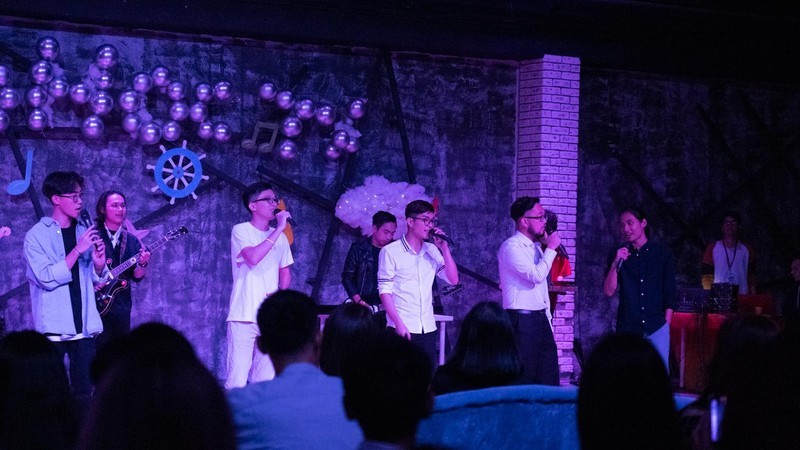 Overseas Vietnamese
In Moscow, Russia, a group of Vietnamese students named "Vietnam-Russia, Arms in Arms" organized the music night, entitled "The Journey of Youth," on September 25, to promote culture and raise funds for charity. The program attracts hundreds of Vietnamese and Russian students.
September 28, 2022 | 06:09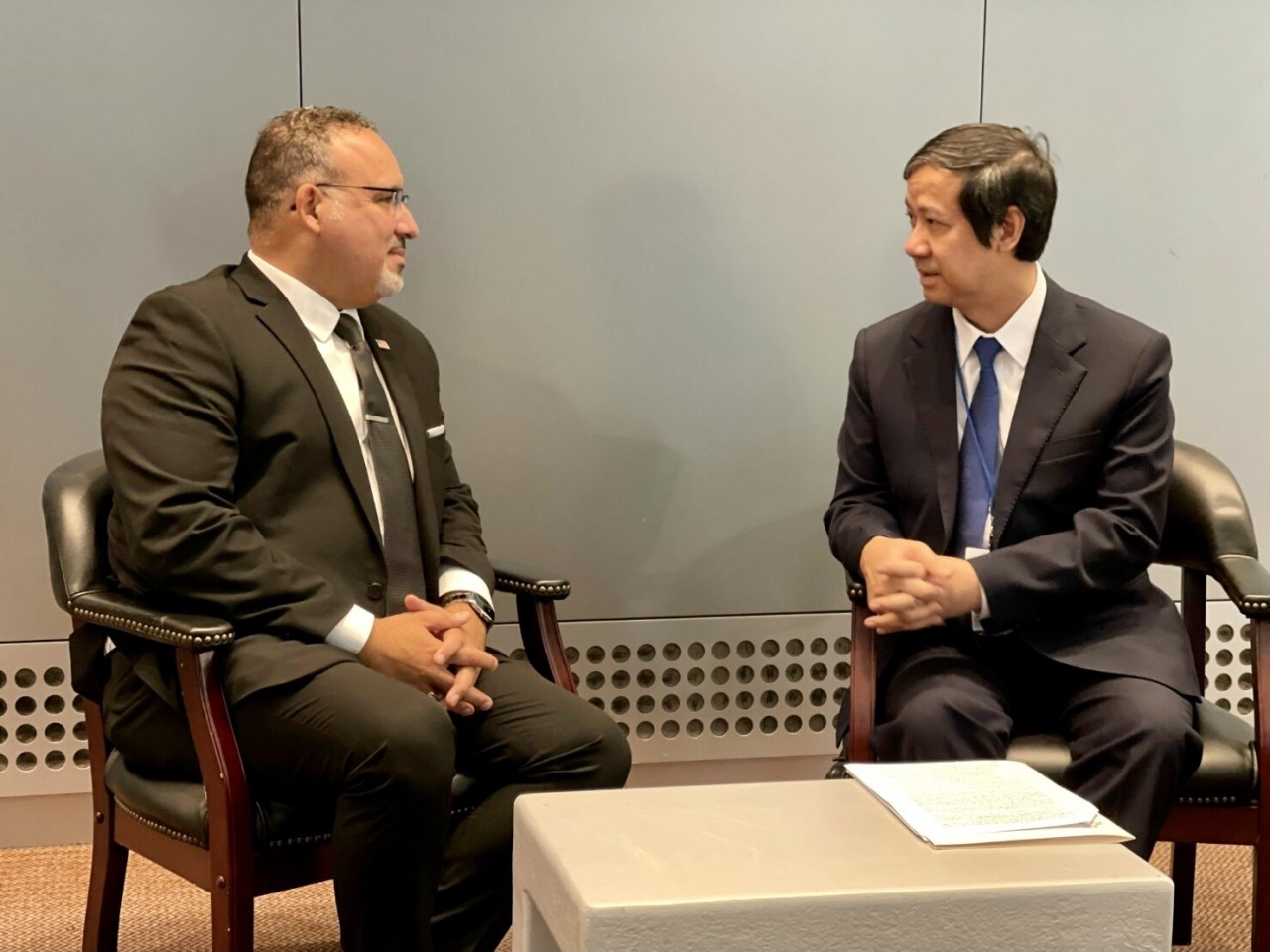 Overseas Vietnamese
Vietnam hopes the US will help the country develop general education and creating a firm foundation for the training of high quality human resources in the country.
September 26, 2022 | 12:01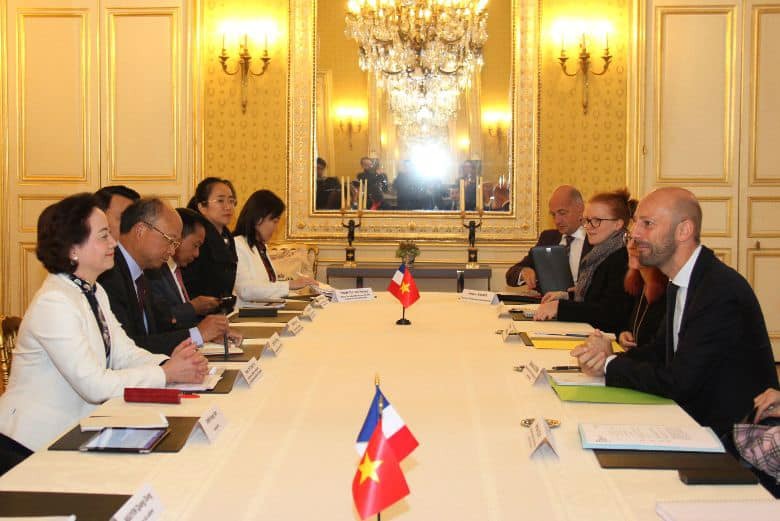 Overseas Vietnamese
Within the framework of the Vietnam-France cooperation agreement on civil service and administrative modernisation for the period 2022-2025, from September 23 to 27, the Minister of Home Affairs led a delegation visited and worked in France.
September 24, 2022 | 16:21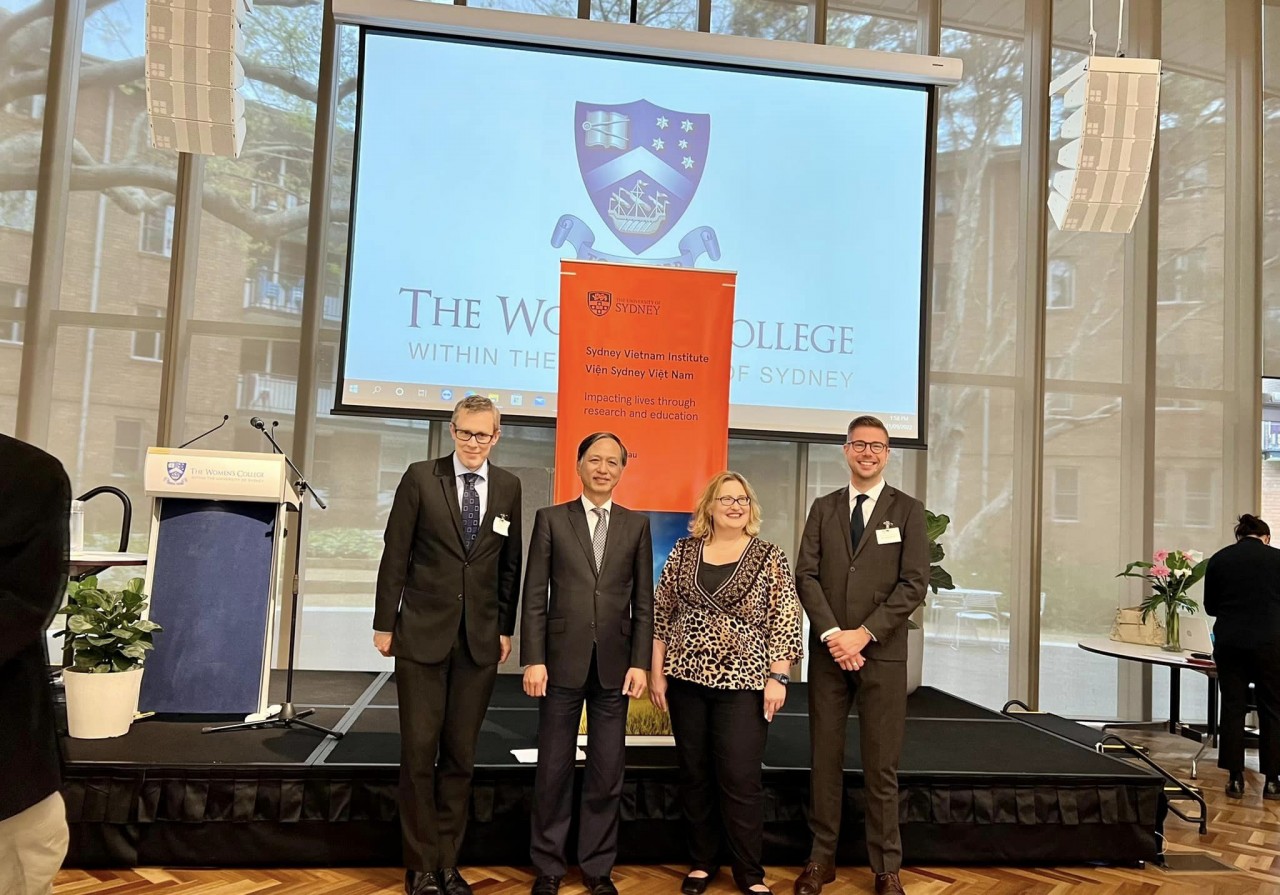 Overseas Vietnamese
The Sydney Vietnam Institute aims to enrich the collaboration between Sydney and Vietnam through pursuing excellence in research and education.
September 22, 2022 | 16:12