Vietnamese Embassy in Ukraine Ready for Citizen Protection When Necessary: Spokesperson
The Vietnamese Embassy in Ukraine is preparing measures to provide citizen protection if necessary, according to a spokesperson for the Ministry of Foreign Affairs.
On February 23, Le Thi Thu Hang, a spokesperson for the Ministry of Foreign Affairs, said the Vietnamese Embassy in Ukraine is working on arrangements to be ready for citizen protection if needed.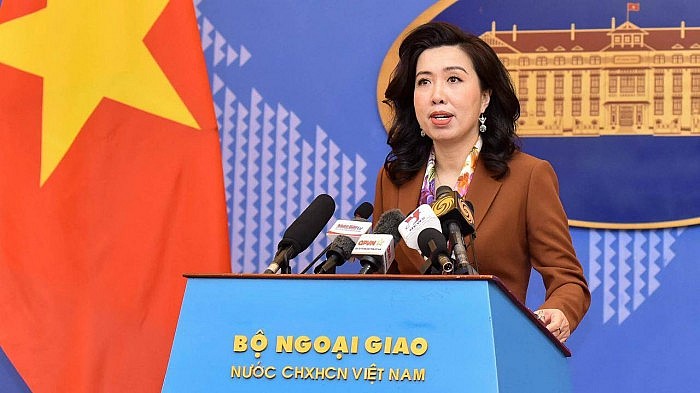 Spokesperson of the Ministry of Foreign Affairs of Vietnam Le Thi Thu Hang. Photo: Bao Giao Thong
She also stated that the citizen protection hotlines are operational 24 hours a day, seven days a week, and that about 100 Vietnamese citizens reside in Donetsk and Lugansk and are in good health.
The Vietnamese Ministry of Foreign Affairs has directed the embassy to recommend to local competent agencies that measures be taken to help and safeguard the safety of Vietnamese citizens and enterprises in Ukraine, as well as their families.
Vietnamese citizens can contact the embassy's hotline at: 380 (63) 863 8999 or contact the ministry's Consular Department at 84-981-848-484.
According to VietnamPlus, in response to a reporter's question about Vietnam's citizen protection in Ukraine, Hang said the embassy has kept in touch with the country's Vietnamese community to keep up with developments.
"The Vietnamese Embassy in Ukraine is in regular contact and actively discusses with the Vietnamese community in Ukraine to learn about their situation," Hang said, according to HanoiTimes.
The spokesperson added the country has urged all parties involved to exercise restraint, step up dialogue efforts, and promote diplomatic measures to peacefully resolve conflicts in accordance with the United Nations Charter and basic principles of international law, contributing to regional and global peace, security, and stability.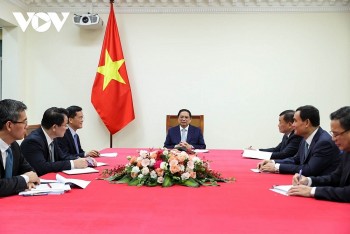 National
Vietnam News Today (Nov. 29): Vietnam records 333 new Covid-19 cases on November 28; Economic cooperation a solid pillar of Vietnam – France strategic partnership; Science, technology development key to sustainable agriculture; Glorious Ashes wins top prize at Three Continents Film Festival.