Overseas Vietnamese supermodel promotes traditional Ao Dai in US's runway
Vietnamese American supermodel, designer Ngoc Quyen recently brought her Ao Dai collection "Asian charm" to the runway in the US.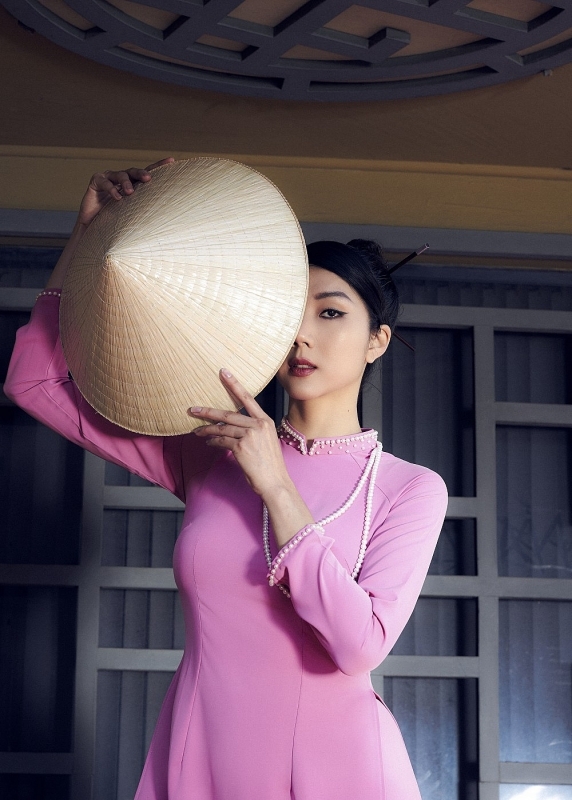 (Photo: Bao Quoc Te)
Before moving to the US in 2014, Ngoc Quyen was a famous figure in Vietnam's fashion world. Since relocating, Quyen has been dedicating her time to her own business while raising her four-year-old son Jiraiya. She is now the owner of a cosmetic company in the US, a garment factory in Vietnam. She has always wanted to promote and bring the traditional Ao Dai closer to the world.
She has earlier introduced an Ao Dai collection which featured patterns inspired from the 1960s' "Miss. Sai Gon". For this new collection, she used high-quality silk fabric to bring a sense of comfort to those wearing the costume.
All the designs are simple, but highlight the simplicity, elegance and tradition of Vietnamese women. The stylish, sophisticated design charms and accentuates the women's curves.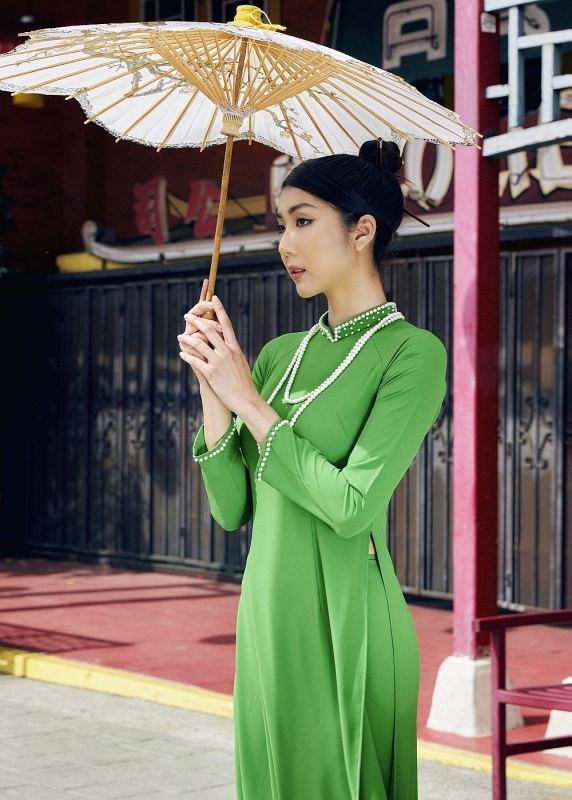 (Photo: Bao Quoc Te)
The highlight of each Ao Dai is the pearl attached to the collar and sleeve. The photoshoot was taken at Los Angeles' Chinatown where most of the inhabitants are Asians. The town's architecture is rich in Asian materials, making it a great background for Ao Dai.
"People show great interest and passion seeing women in Ao Dai", Quyen said.
Quyen's "Asian charm" collection was all made in Vietnam before delivered to the US for showcasing. All items still well reflect the traditional beauty and charm of Vietnamese traditional costumes which cannot be mixed with any others in the world even though its designer, Quyen, has been settling down in the US for years.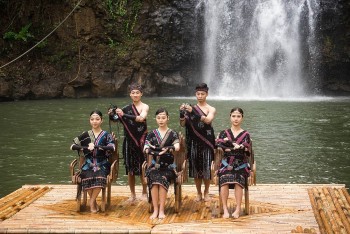 Travel
Many passengers applaud the creativity of the flight instruction video that Vietnam Airlines has recently introduced on their flights. This video not only creatively conveys the message of flight safety but also helps to spread globally the unique, indigenous cultural values ​​of the country and people of Vietnam.