Pandemic-hit Hai Duong province under social distancing from February 16
Social distancing measures have been rolled out in northern Hai Duong province from February 16 as the locality has reported more than 460 locally transmitted COVID-19 cases.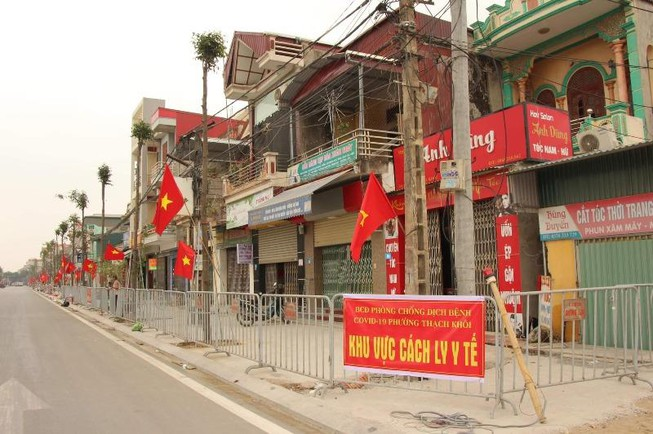 All of the northern province of Hai Duong have been reported have undergone social distancing from February 16. Photo: PLO
All of the northern province of Hai Duong where more than 460 cases of COVID-19 have been reported have undergone social distancing from February 16.
According to Nguyen Viet Hai, Chief of Office of the provincial Party Committee, the decision was made in accordance with a government directive on COVID-19 prevention and control.
The directive, the same applied nationwide in April last year to stem the spread of COVID-19, calls on people not to go outside except for getting food, medicine or other emergencies.
It also requires a minimum social distance of two meters and bans gatherings of more than two outside of hospitals, offices, schools and public spaces.
All passenger transport services in the locality, which is more than an hour drive from Hanoi, are also required to stop, except for special cases due to public duties and supply of food and necessities.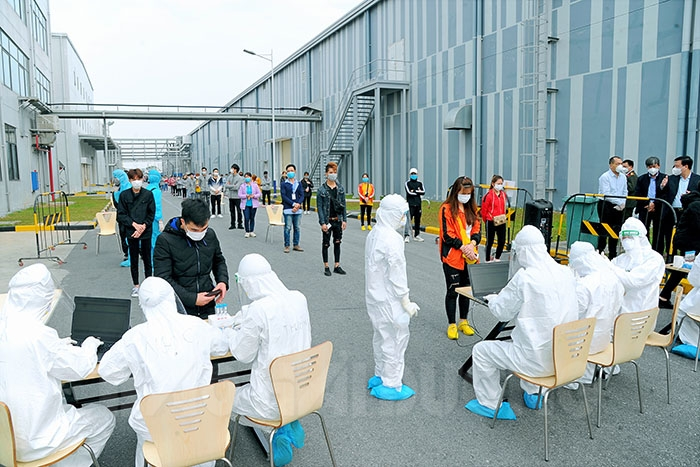 Workers in Hai Duong province have been tested for the coronavirus. Photo: MoH
Hai Duong has ordered tightening management in quarantine establishments. Those who are found not to follow quarantine requirements will be moved to other concentration quarantine areas. The quarantine period will be recalculated and the cost will be paid by the violators.
Local authorities have assigned the People's Committees of cities, towns and districts to supervise the observance of regulations in concentration quarantine facilities and strictly handle violators.
As of February 15, thousands of families in Hai Duong had been put under quarantine. Its Chi Linh city and Cam Giang district are still under lockdown to contain local coronavirus outbreaks.
Hai Duong has become the biggest coronavirus hotspot in Vietnam so far, making up 461 out of 637 cases detected in Vietnam since late last month./.