Paragliding over Binh Lieu Golden Rice Terrace Fields in Northern Vietnam
Paragliding over golden rice terrace fields has been launched in Binh Lieu, a mountainous district in northern Quang Ninh province, bringing an unforgettable experience for visitors to enjoy.
The terraced fields winding along the mountainside and hillside in the villages of Binh Lieu district (Quang Ninh) are in the golden age of rice, creating a beautiful landscape.
The terraced fields stretch in the terrain from 300-600m high, winding along the mountainside, hillside, creating a unique landscape.
This place is also the check-in point of visitors when coming to Binh Lieu every season of ripe rice.
The last days of October is also the time when the villages in Binh Lieu are in the rice harvest season. At noon, the people of Cao Thang village carried a heavy sheaf of rice back home after a hard morning of harvesting.
To harvest quickly, families will mobilize human resources, harvest together and carry rice back by motorbike or on foot. On the terraced fields, people still use the hand-harvesting method.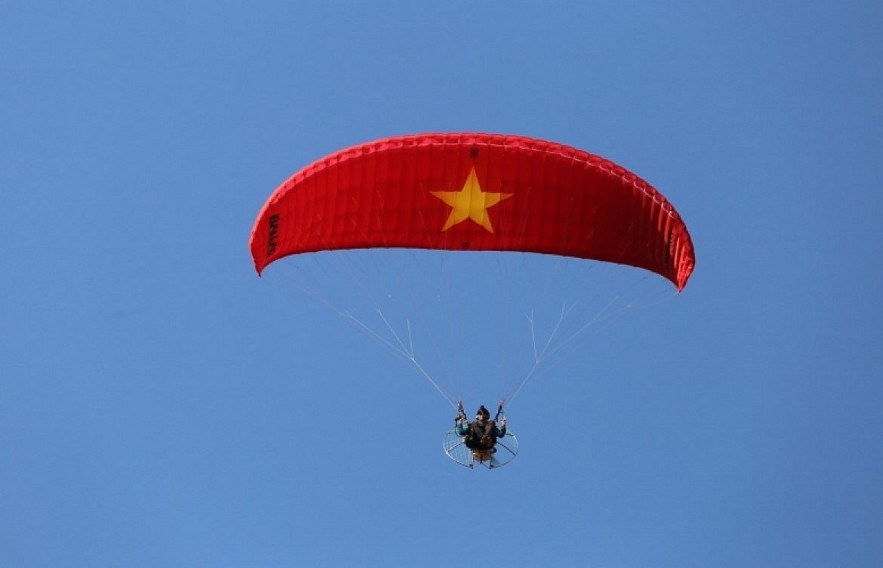 The place becomes one of top choices for relaxing and enjoying mountainous beauty.
In order to contribute to honoring the scenic beauty of terraced fields in the area, one of the values built up in the development process of the Binh Lieu ethnic community, the People's Committee of Quang Ninh province has issued a decision to recognize the Luc terraced fields. The soul is a relic - a provincial-level scenic spot.
During the festival days, many interesting activities will be held, such as: rice harvest on terraced fields, running competition, tug of war, spinning, pushing sticks, throwing balls, climbing tournament to conquer the top of the mountain. Cao Xiem… Luc Soul commune is chosen as the main venue for the festival's activities.
In addition to the above interesting experiences, you also have the opportunity to enjoy the then, dan-dan songs (Tay people), Song Co singing (San Chi people), Dao singing, taking a bath with medicinal herbs...