Party Chief's Article Highlights Vietnam's View On Socialism
Vietnamese Party General Secretary Nguyen Phu Trong's article "Several theoretical and practical issues on socialism and the path towards socialism in Vietnam" has answered some questions about the challenges in building socialism today, said General Secretary of the Communist Party of Switzerland Massimiliano Ay.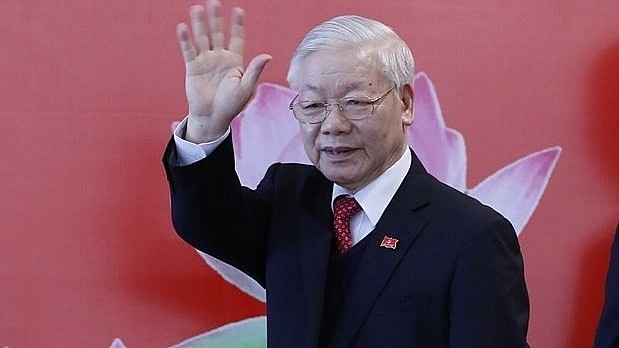 Party General Secretary Nguyen Phu Trong (Photo: VNA)
Although focusing on reflecting the situation in Vietnam, the Party chief's article, in fact, is also a useful reference for Marxists-Leninists who are active in other countries, Massimiliano Ay noted.
He appreciated the transparent self-criticism of the outstanding problems in the socialist system in Vietnam after the implementation of market opening reform.
With his practical experience, Party General Secretary Nguyen Phu Trong combined with Marxist-Leninist theory, adjusted the policy towards putting people at the centre and gathered the development of production forces with a fair redistribution of wealth for the benefit of the masses, considering this as the only economic plan withpublic control of the market, and thereby guaranteeing the success of socialism.
The Communist Party of Switzerland agreed with Party General Secretary Nguyen Phu Trong's comments. Accordingly, the link between the defence of Swiss independence, the growing international spirit, and the synthesis of progressive motives should be considered as the foundation for revolutionary political activities in this historical period.
At the same time, the Communist Party of Switzerland also believes that the multipolar order should be seen as a "playground" to promote cooperation, and a democratic space for the working class to open the path to liberation, towards communism around the world.
By researching and applying Marxism-Leninism, Party General Secretary Nguyen Phu Trong cleverly pointed out two points of focus in his article.
Those two factors are the risk of dividing nations based on ethnicity and the importance of ideological education. Socialist countries must be aware of these trends by building a sense of patriotism for the community, demonstrating class and universal solidarity among nations.
Massimiliano Ay also underscored that the international communist movement and ruling parties need to act, not with a condescending and autocratic approach, but through strengthening "soft power" and improving education with active participation with the active and democratic involvement of the younger generation to clarify ideas about patriotism, solidarity, cohesion and equality.
Nhandan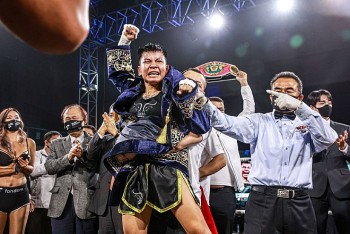 Overseas Vietnamese
Excellently defeating Japanese former champion Etsuko Tada, Nguyen Thi Thu Nhi became the first WBO world flyweight professional boxing champion in the history of Vietnamese boxing.