Party Chief Nguyen Phu Trong Calls For Concerted Efforts To Combat COVID-19
Party General Secretary Nguyen Phu Trong on July 29 called on the entire Party, the army and the people, and our compatriots abroad to join hands for stepping up COVID-19 prevention and control amid the complicated developments of the pandemic.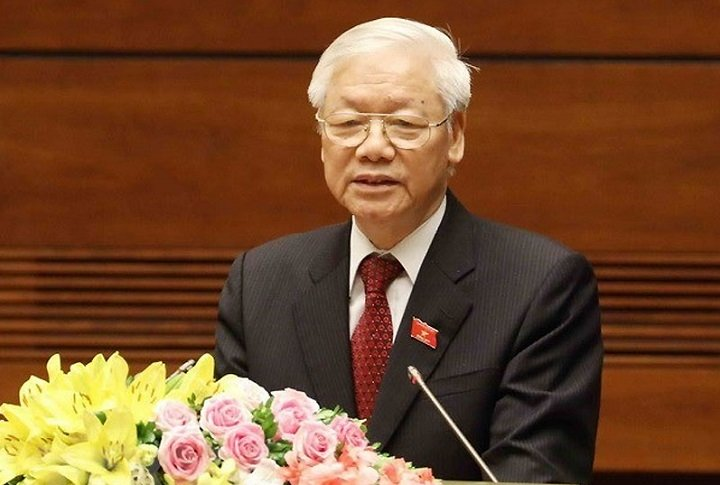 Party General Secretary Nguyen Phu Trong. (Photo: VNA)
In his message, he acknowledged directions made by the Party and State in fighting the epidemic, ensuring people's living standards and well-being, and boosting socio-economic development, adding that prompt policies have been issued to support people and businesses affected by COVID-19.
Top leader Trong made the appeal when Vietnam was taking great pains to battle with the latest outbreak which has spread to 62 out of all 63 cities and provinces across the country, with more than 120,000 new cases confirmed since late April.
He said the Party and State have issued many directives and policies aimed at protecting people's health and supporting hard hit businesses to survive the COVID-19 crisis.
The government has also adopted a range of COVID-19 prevention and control measures, including social distancing, a vaccine strategy and a 5K protocol in order to keep the virus in check, and these measures have brought about initial encouraging results.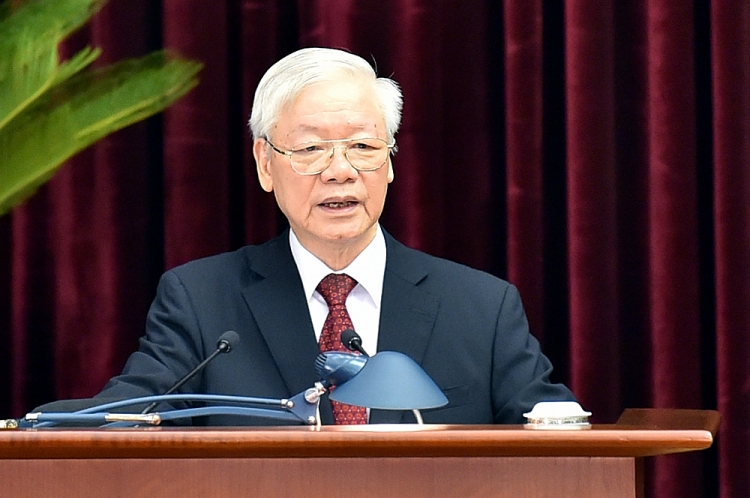 General Secretary Nguyen Phu Trong issues a call to compatriots, comrades and soldiers nationwide and our compatriots abroad on the prevention and control of the COVID-19 pandemic.
However, he said the latest COVID-19 outbreak was evolving in a complex manner, seriously affecting business production and causing great damage to people's health and lives.
He called on the entire Party, the army and people no matter where they live to make a greater effort, stay more united and show more determination to repel the outbreak.
On behalf of the Party and State, he commended the efforts made by Vietnamese at home and abroad, thanked the international community for its assistance for Vietnam, and lauded the entire political system for its active engagement in curbing the epidemic and reinforcing socio-economic growth.
The whole nation is one body and united alongside the Party, Government, local administrations and agencies to find all possible ways to prevent the virus from spreading and breaking out in the community, he stressed.
Trong requested Party organisations, administrations and COVID-19 prevention bodies at all levels to devote more time and energy to, pool all resources for the fight, protectively forecast and well control the situation.
He reminded them to remain highly vigilant against the complex evolution of the virus and introduce new, effective prevention initiatives.
He expressed his belief that such will and actions coupled with support from international friends would result in a victory in the fight, contributing to common global efforts for a world of safety, peace, friendship, cooperation, and prosperity.
"We will definitely win the COVID-19 pandemic and we must win it," stressed the Party leader.
Early this year Party General Secretary Nguyen Phu Trong also issued a similar appeal when the third wave of COVID-19 ravaged the nation.