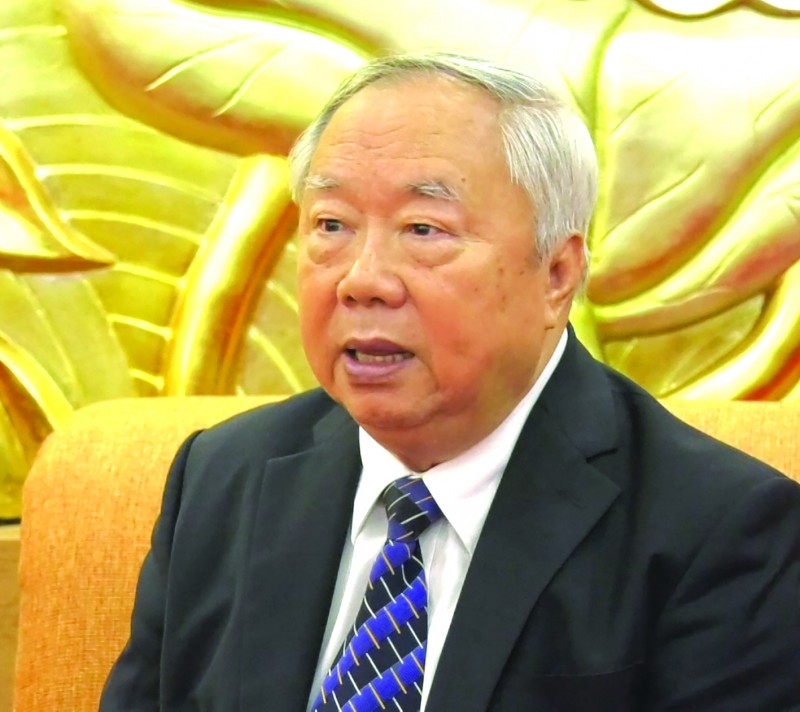 Mr. Vu Mao, President of Vietnam - Cambodia Friendship Association.
We have tens of thousands of volunteer soldiers, who stood side by side with the Cambodian people in the struggle against the genocidal Pol Pot regime, helping the neighbour country gradually revive and develop. Nowadays, many of these former soldiers still have difficulties in their daily life. In each locality, each front, each legion, we have brought them together and organized bonding activities for them.
Besides, we set up the "Nurturing the seeds of friendship" programme for Cambodian students studying in Vietnam. The time that Cambodian students studying in Vietnam is a very important time. The Vietnamese fostering parents - former Vietnamese volunteer soldiers, who helped Cambodia during its past struggle against the genocidal Khmer Rouge regime – support Cambodian students studying in Vietnam, both materially and spiritually. The programme have helped enhance the strong attachment between Cambodian students and their sponsors.
We believe that Cambodian students consider Vietnam as their second home. They are the necessary force to strengthen the friendship and cooperation between Vietnam and Cambodia.
I think that in the coming time, the Vietnam Union of Friendship Organisations (VUFO) should coordinate more with localities, especially those along the shared border with Cambodia, Laos and China.
We must find the way to enhance the understand of international integration among people. We also need to be more actively involved in international activities. Our difficulty lies in limited frequency of people-to-people exchanges. Therefore, we need to increase the mobilization of funding from the public and private sources, in order to conduct these activities more frequently.
At the VUFO's sixth National Congress, we need to come up with a new direction to foster close coordination with each other, not only inside the Union but also with other diplomatic agencies and ministries./.
Yen Trang (Translated by MP)