Peaceful Moments Throughout Tranquil Hanoi
Vietnam's capital, despite being a bustling place, has plenty of peaceful corners and vistas.
Hanoi is the "City for Peace". It has a very poetic and peaceful beauty, such as its shady green streets or a girl in the traditional Ao dai standing next to a flower bike. It can also be friendly doves, local people's lifestyle, or peaceful public concerts by the Ho Guom (Sword Lake) that attract many visitors.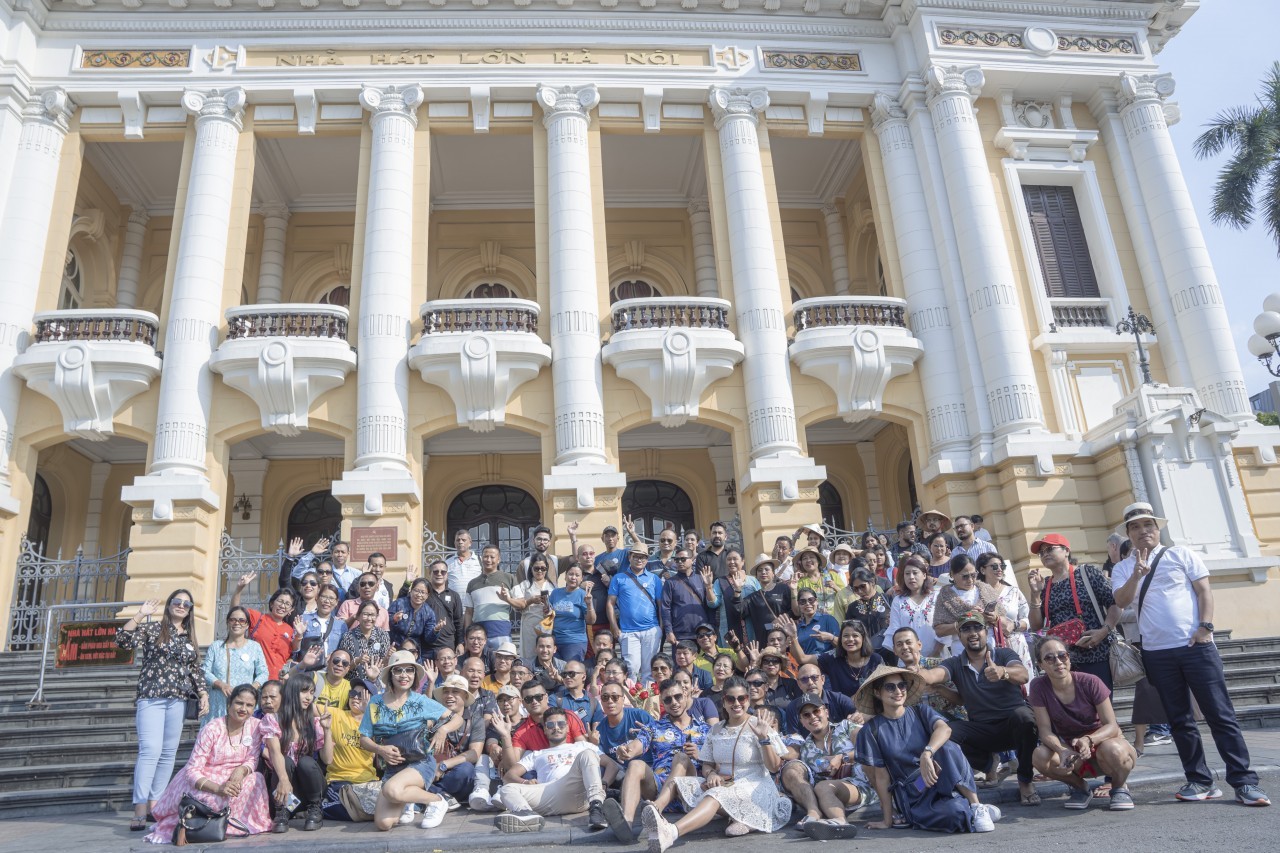 In front of the Hanoi Opera House. (Photo: Thoi Dai)
Since being honored by UNESCO in 1999 as the first city for peace in the Asia-Pacific region, Hanoi has become an enduring symbol of peace. With civilization, modernity, a green, clean and beautiful environment, and intelligent and elegant people, Hanoi has met the expectations of compatriots nationwide and international friends.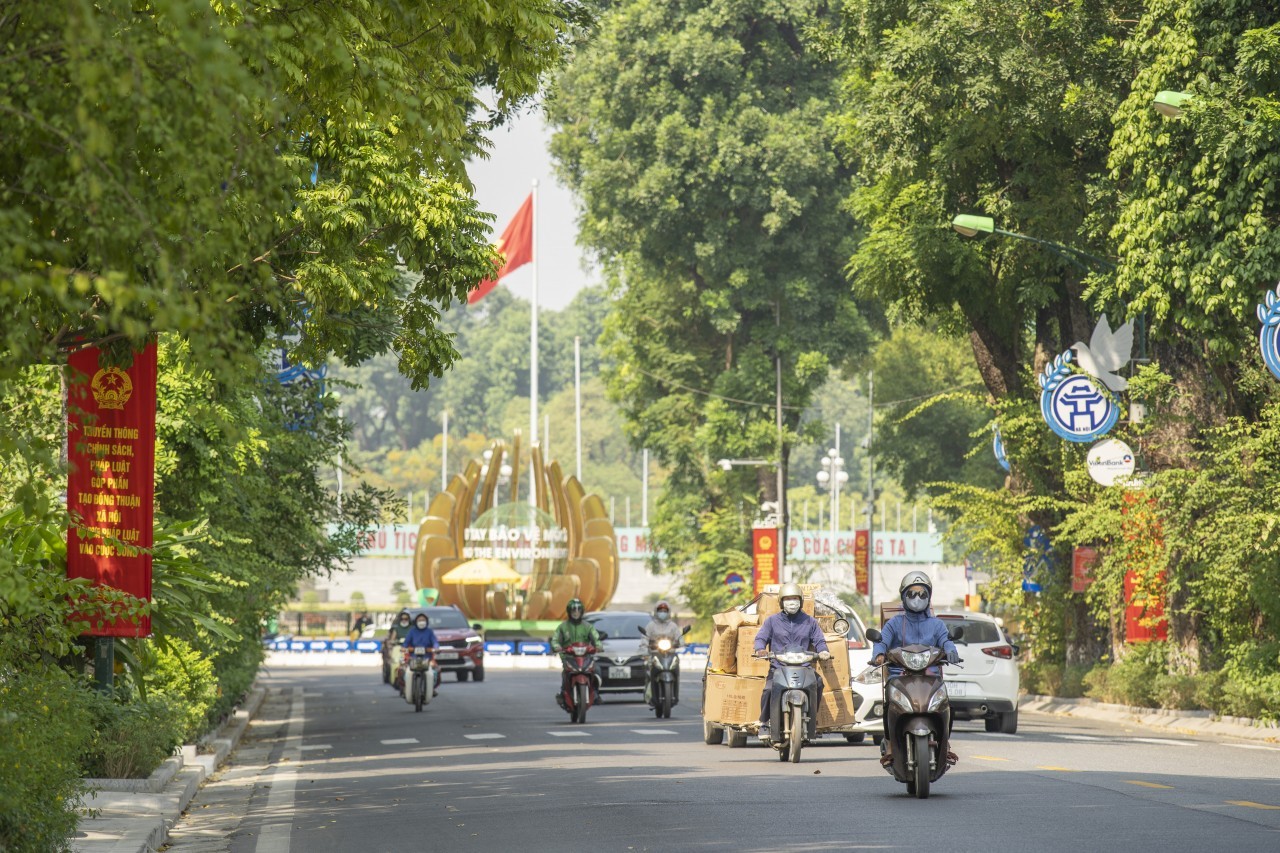 People participate in traffic on a tree-lined road in Dien Bien Phu street. (Photo: Thoi Dai)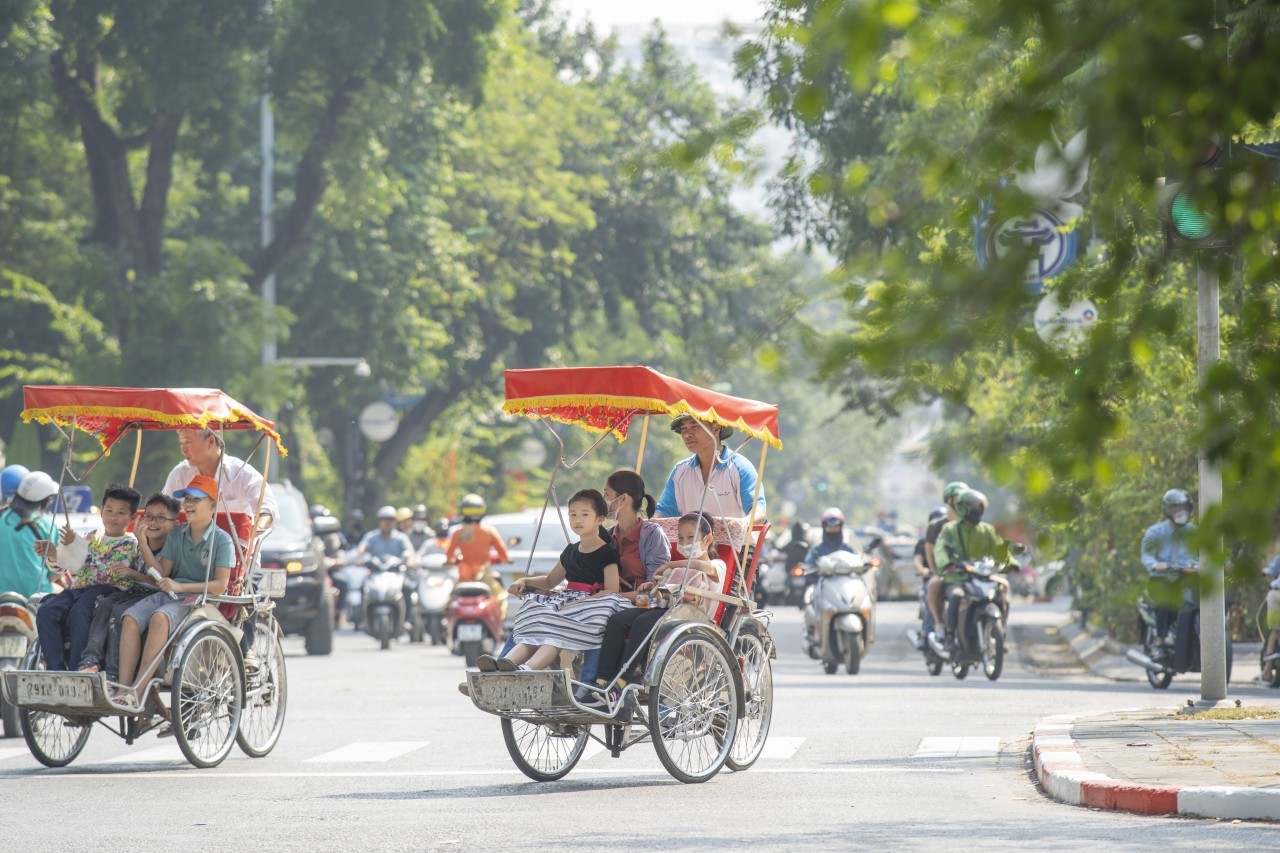 (Photo: Thoi Dai)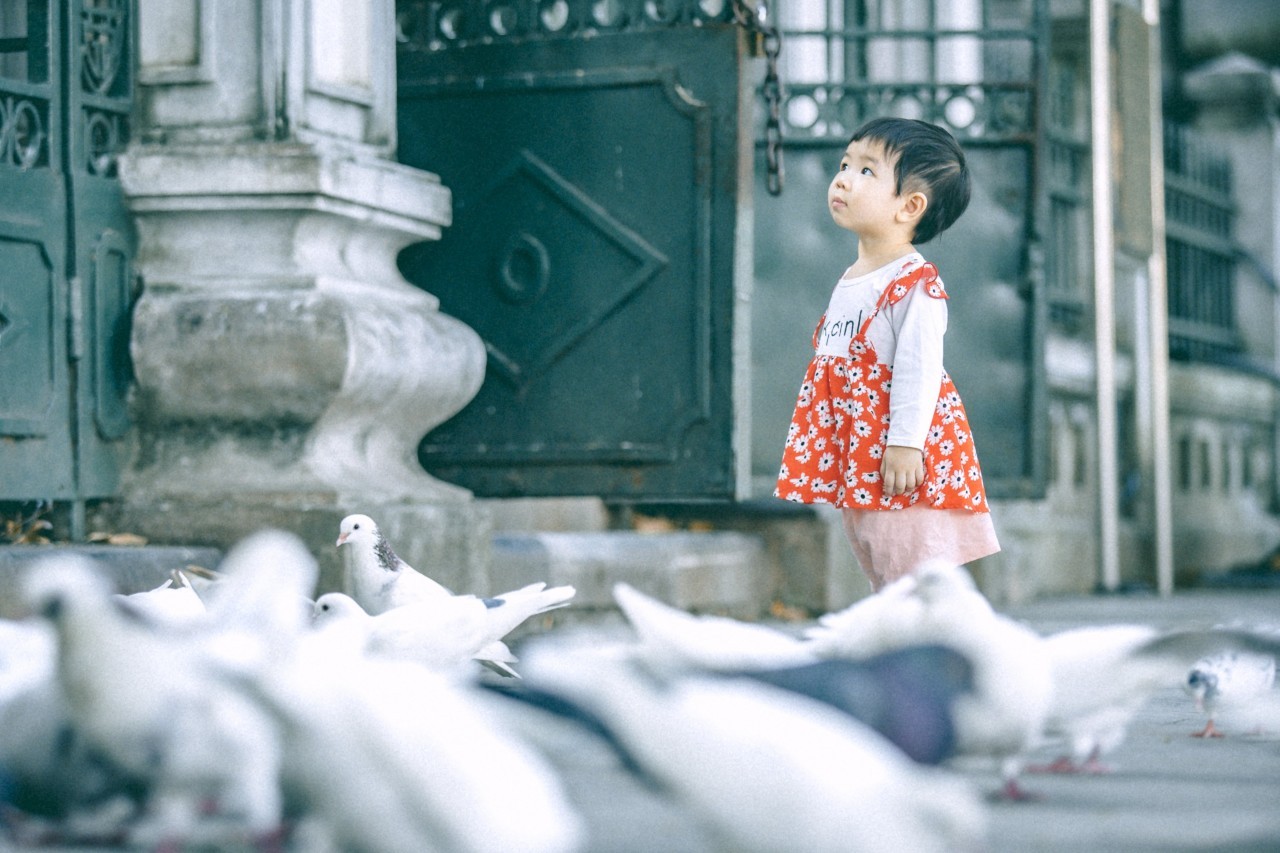 Baby and the doves. (Photo: Thoi Dai)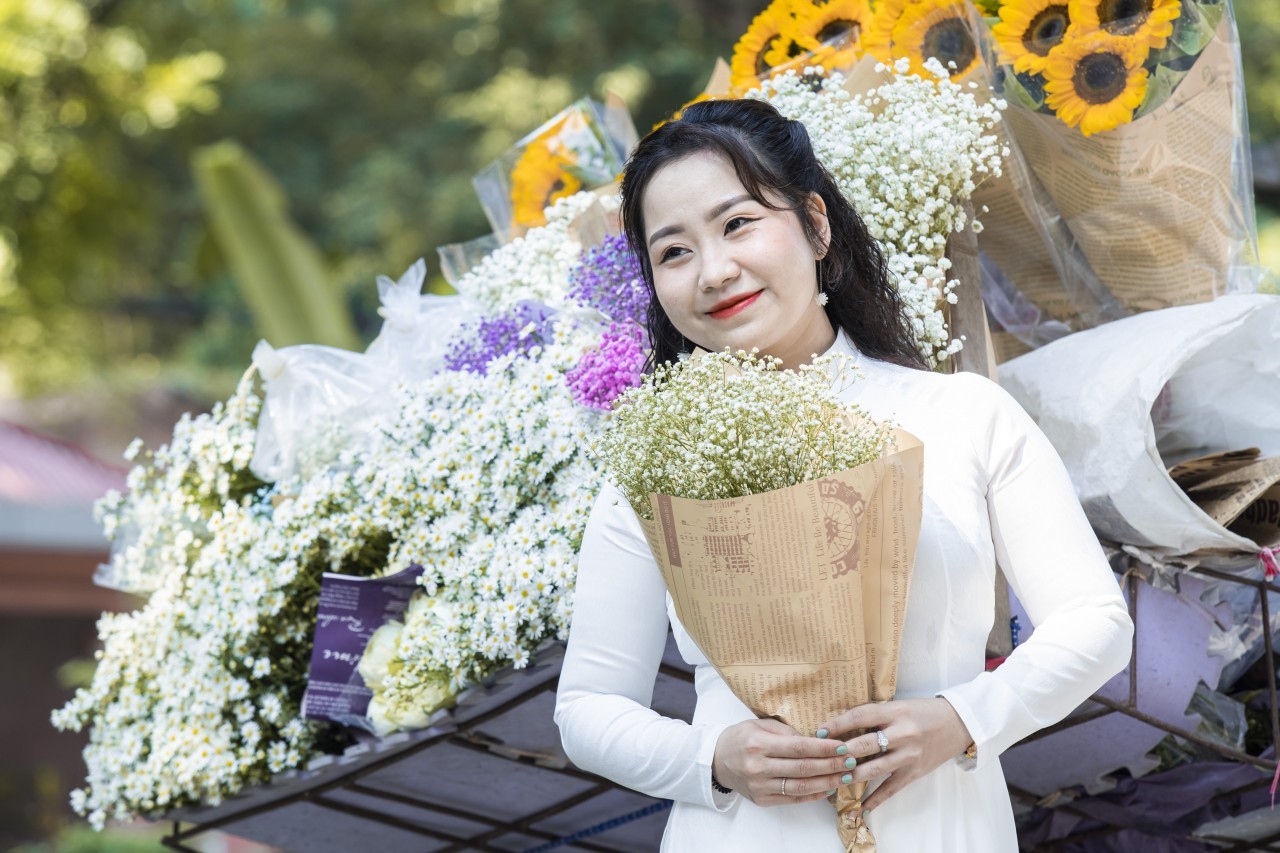 On weekends, women often wear long dresses to take pictures to check-in next to flower shops on Hoang Dieu, Phan Dinh Phung streets... (Photo: Thoi Dai)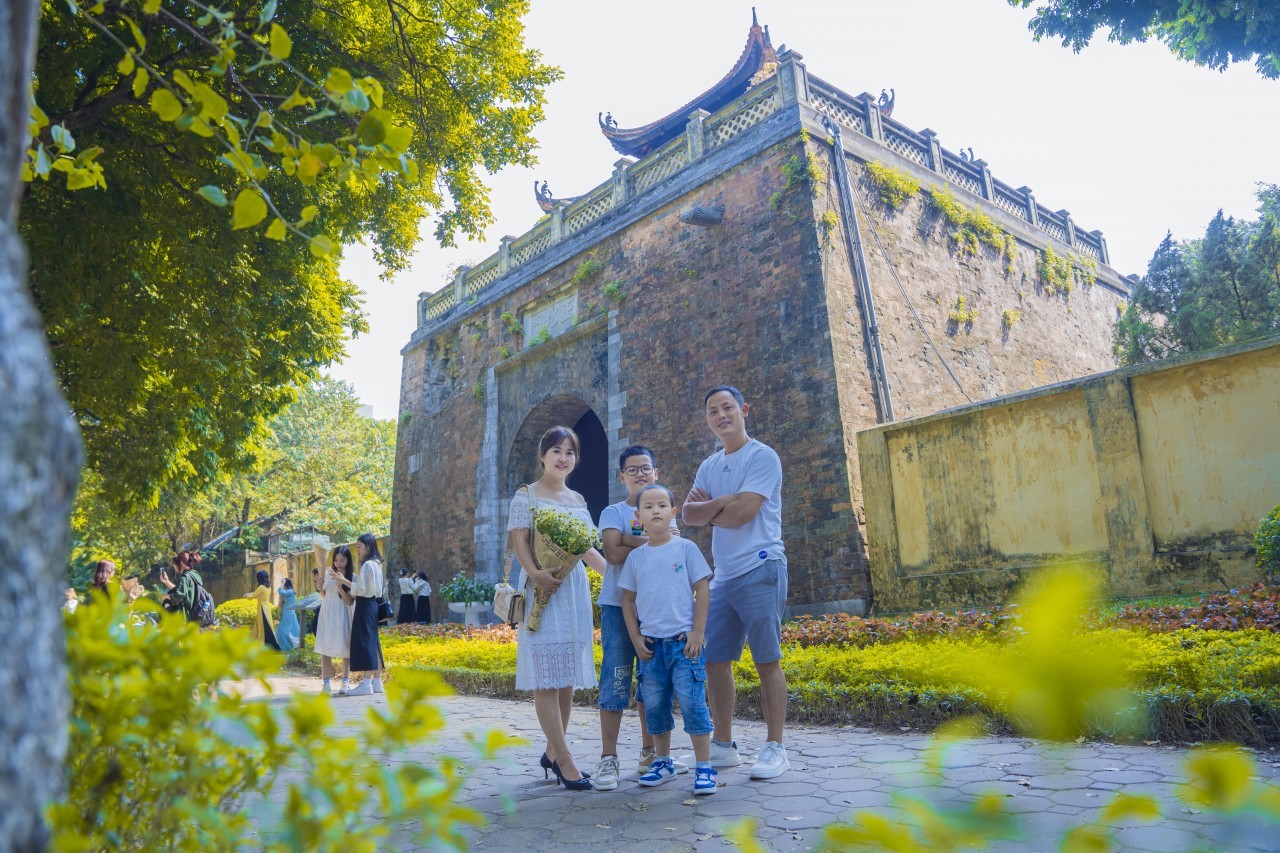 Tran Hoa (from Hai Duong province) and her family visited Cua Bac relic (Ba Dinh district, Hanoi). (Photo: Thoi Dai)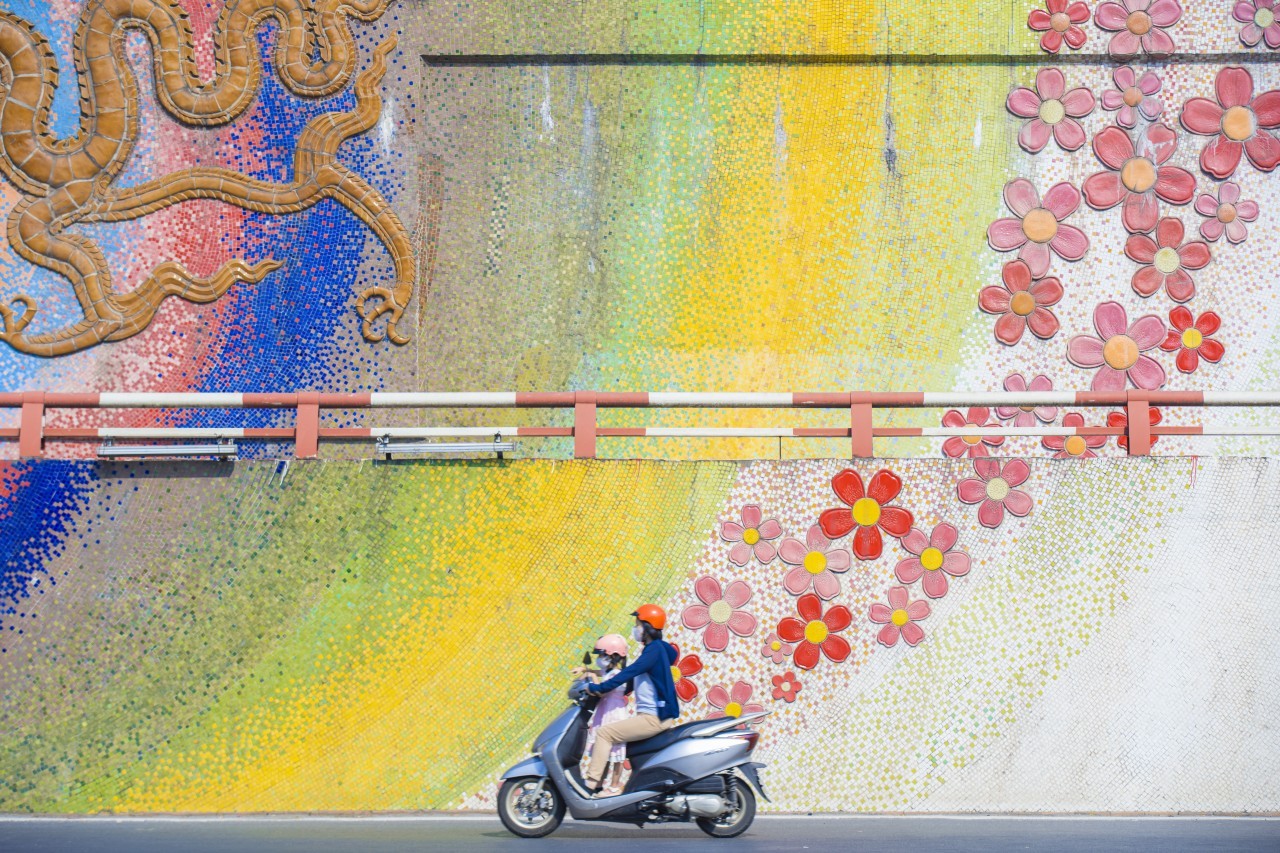 A mother carries her child on the "Ceramic Road" along the Red River. (Photo: Thoi Dai)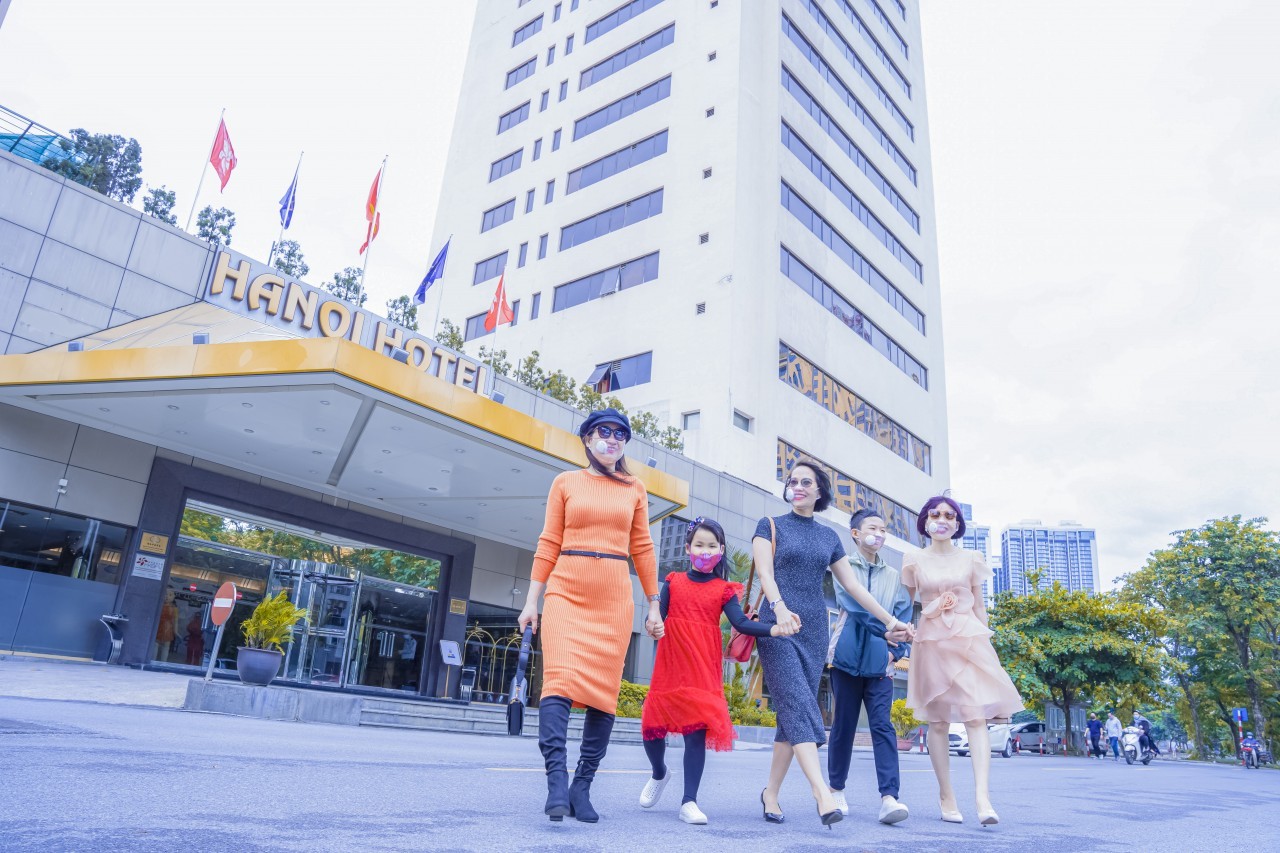 Vo Kieu Trang with her son and close friends in front of Hanoi Hotel.(Photo: Thoi Dai)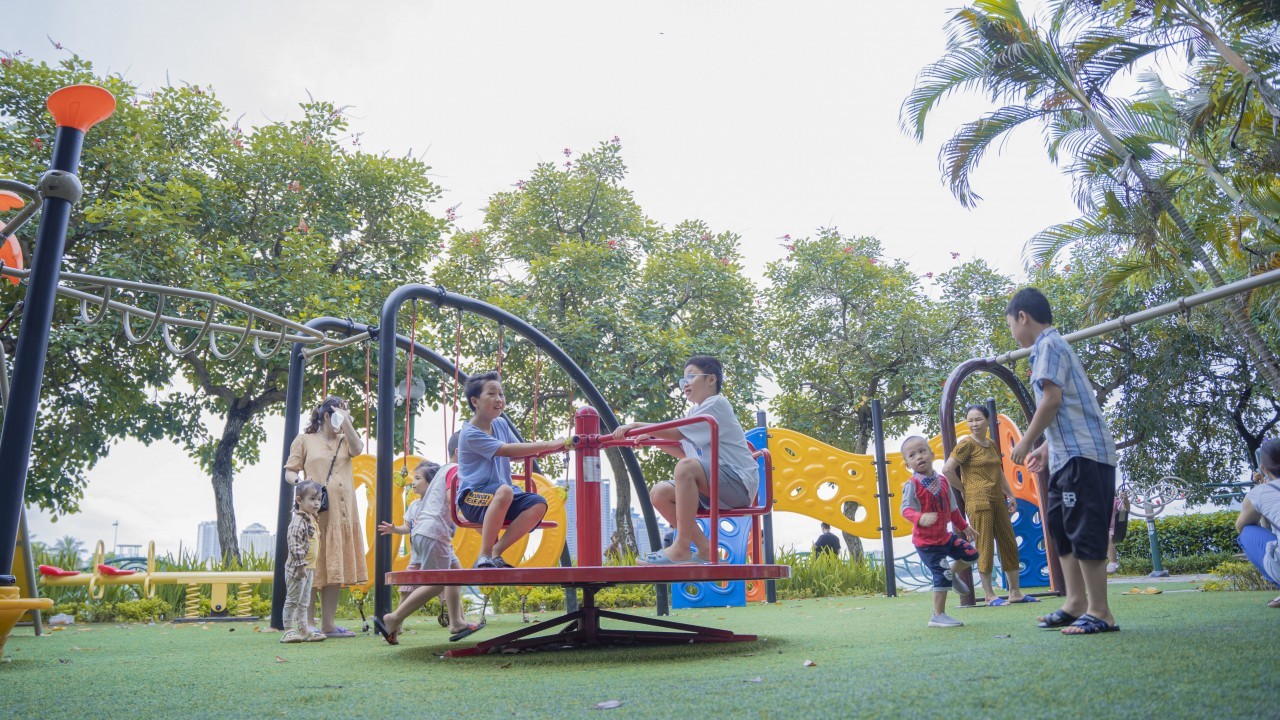 Children and their families play happily at a public playground. (Photo: Thoi Dai)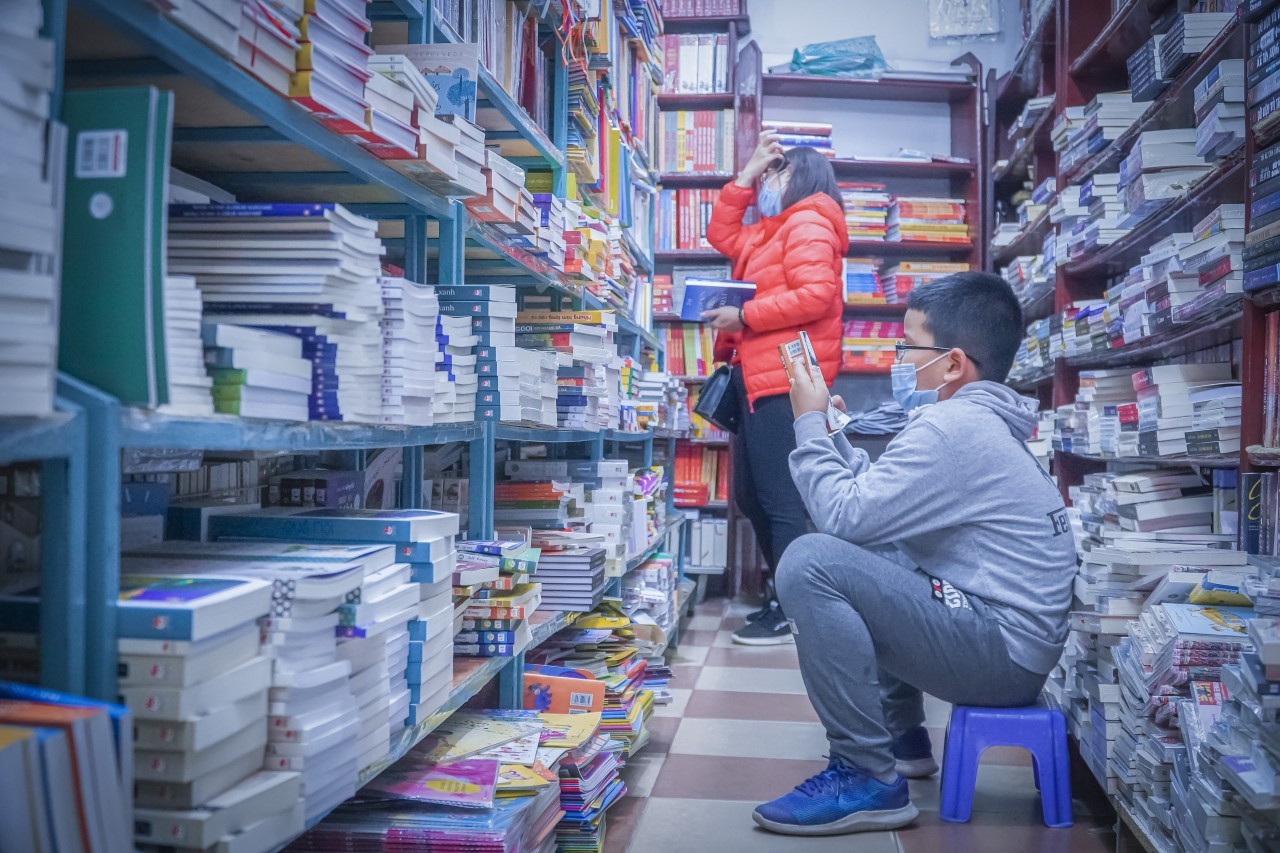 The boy is passionate about reading Conan stories on Dinh Le book street (Hoan Kiem district). (Photo: Thoi Dai)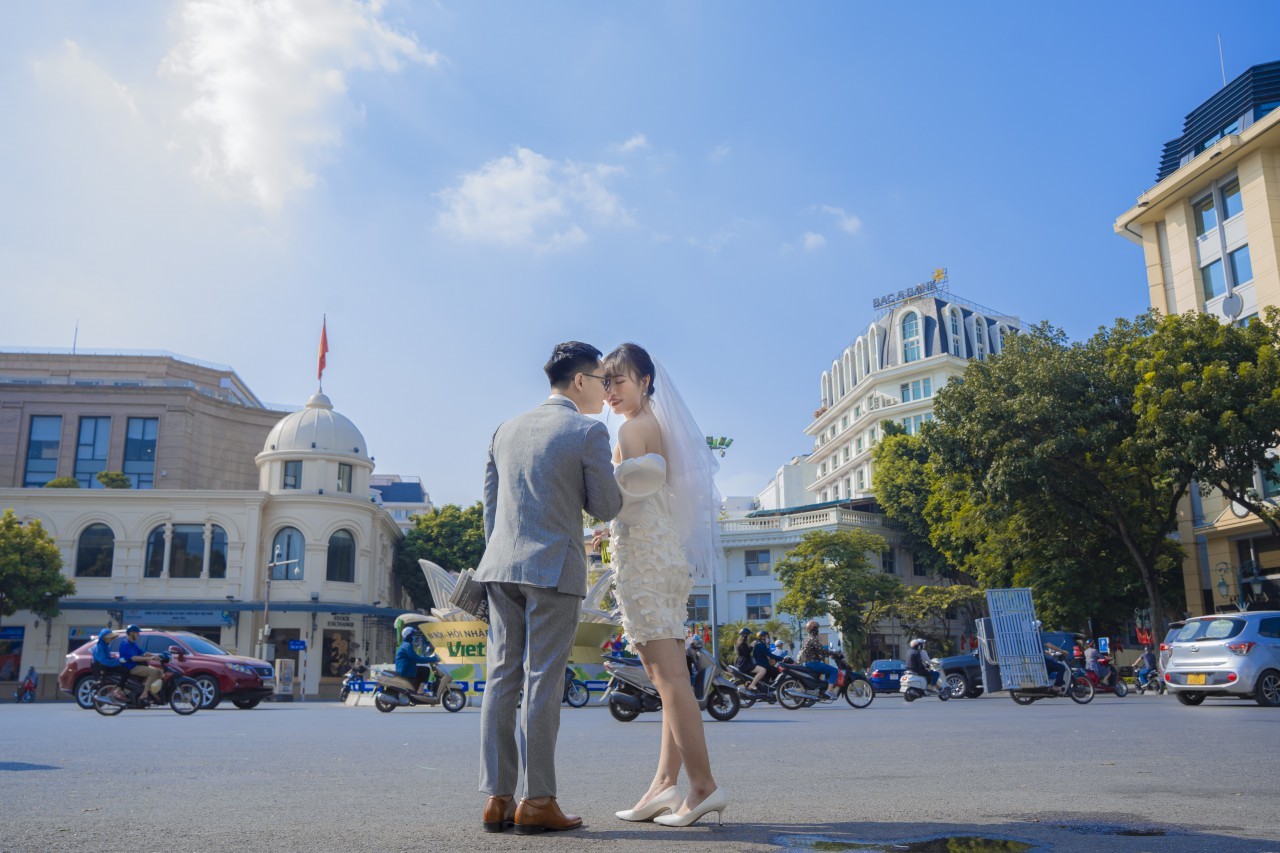 The couple exchanged vows on August Revolution Square (Hoan Kiem District, Hanoi). (Photo: Thoi Dai)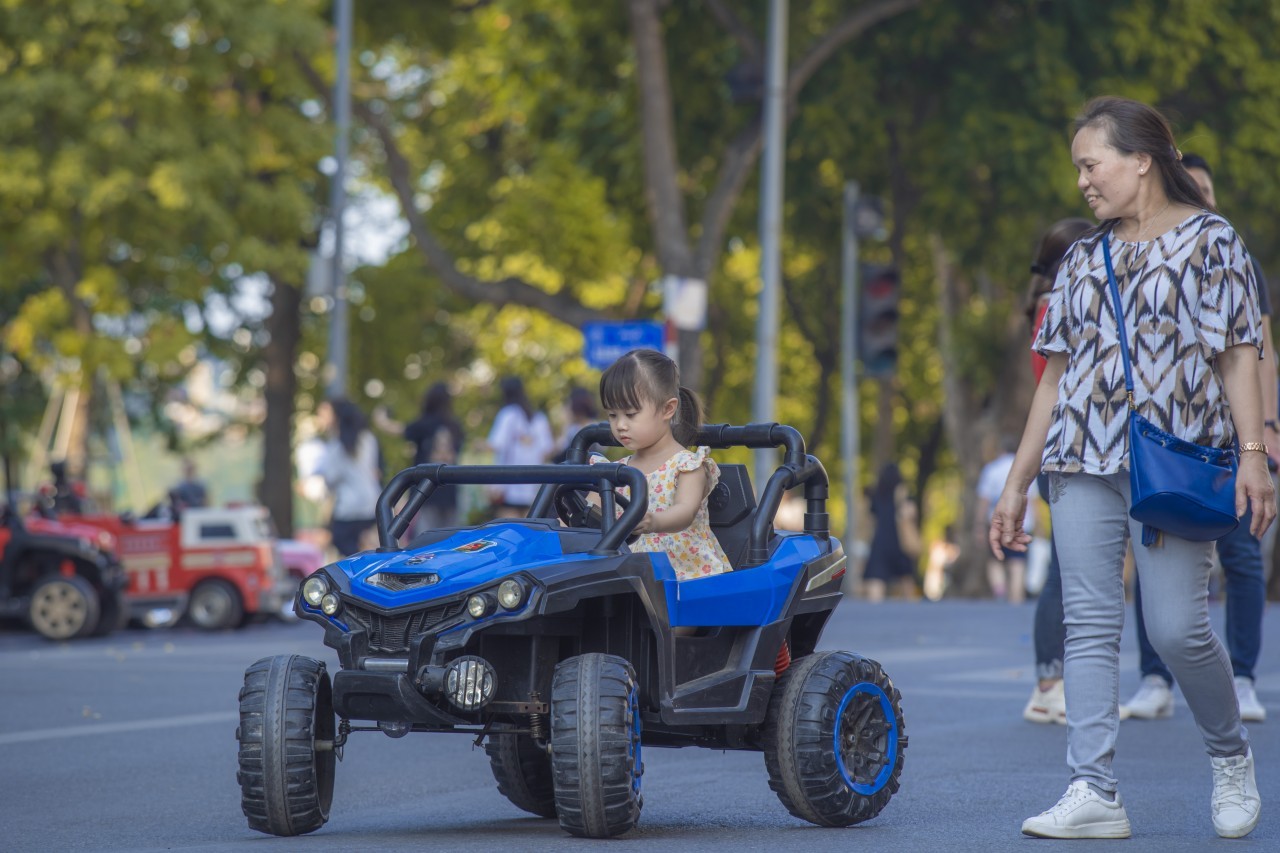 The grandmother is happy to see her granddaughter driving a toy electric car on the pedestrian street of Ho Guom. (Photo: Thoi Dai)
Children enjoy playing with pigeons in front of the statue of King Le Thai To. (Photo: Thoi Dai)
"Today, when walking to the pedestrian street in the city center, I can see that people here are very interested in doves, not only because this bird is a representative of peace, but also a lovely animal friend of ours. Everyone feels very close to doves, this is clear proof that our people love peace," said Pham Nguyen Bach Mai (25 years old, resident of Hai Ba Trung district, Ha Noi).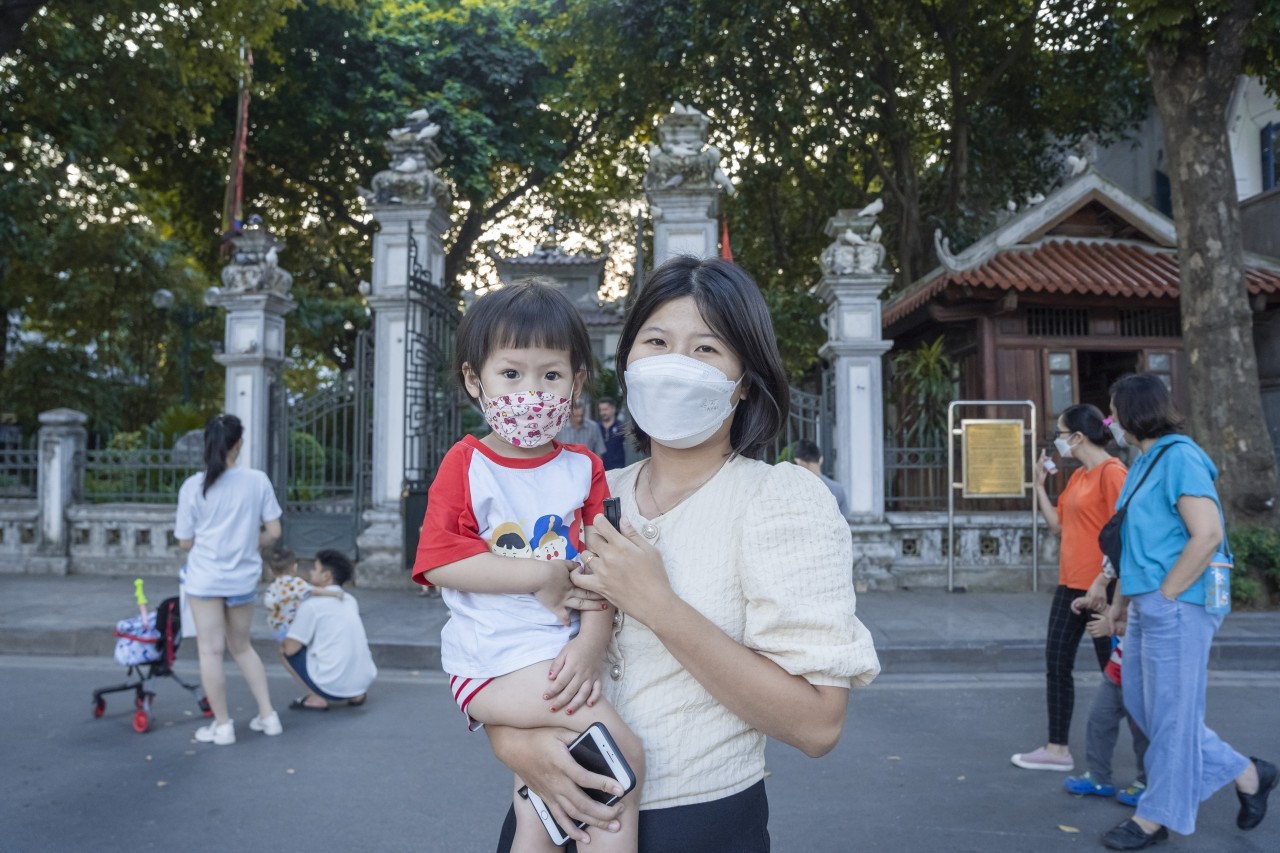 Pham Nguyen Bach Mai and her daughter. (Photo: Thoi Dai)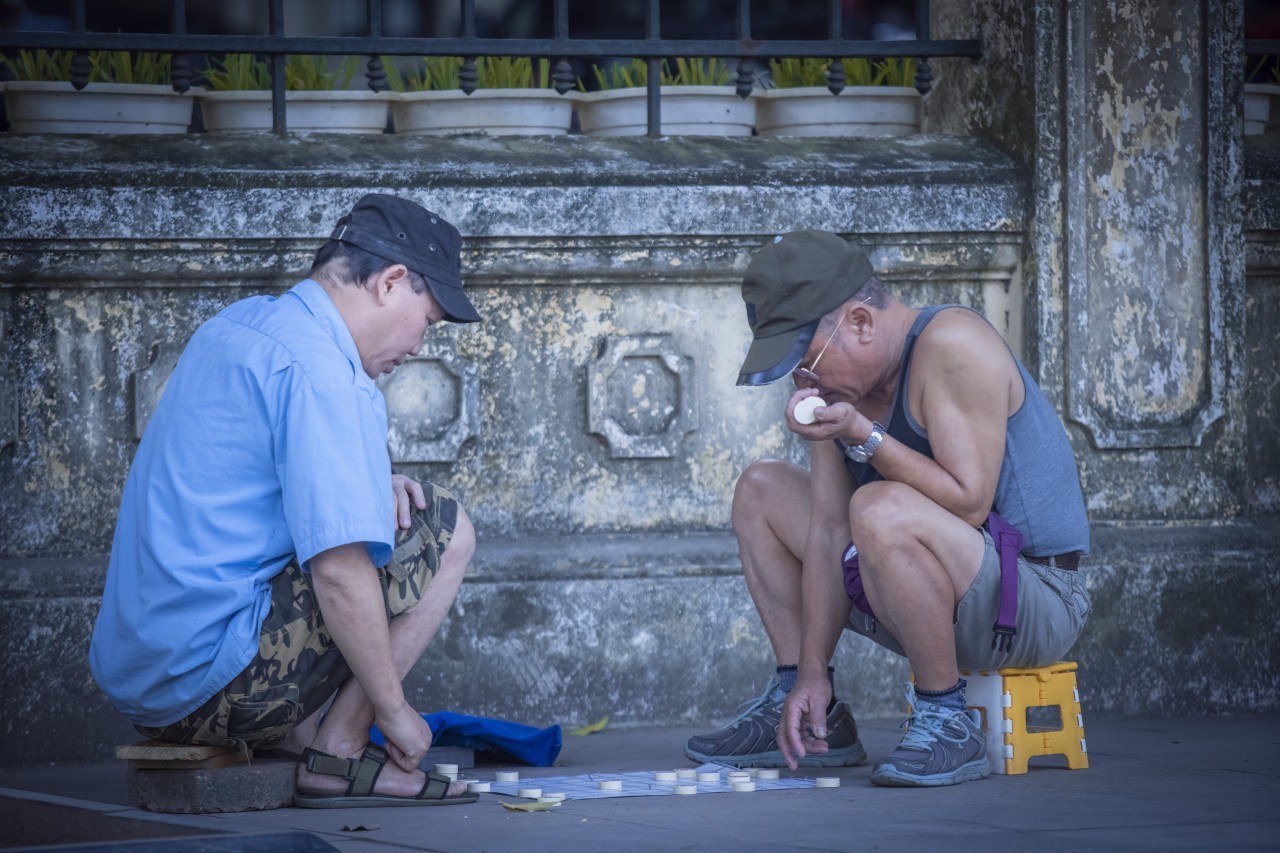 Two men passionately play chess on the sidewalk of a street. (Photo: Thoi Dai)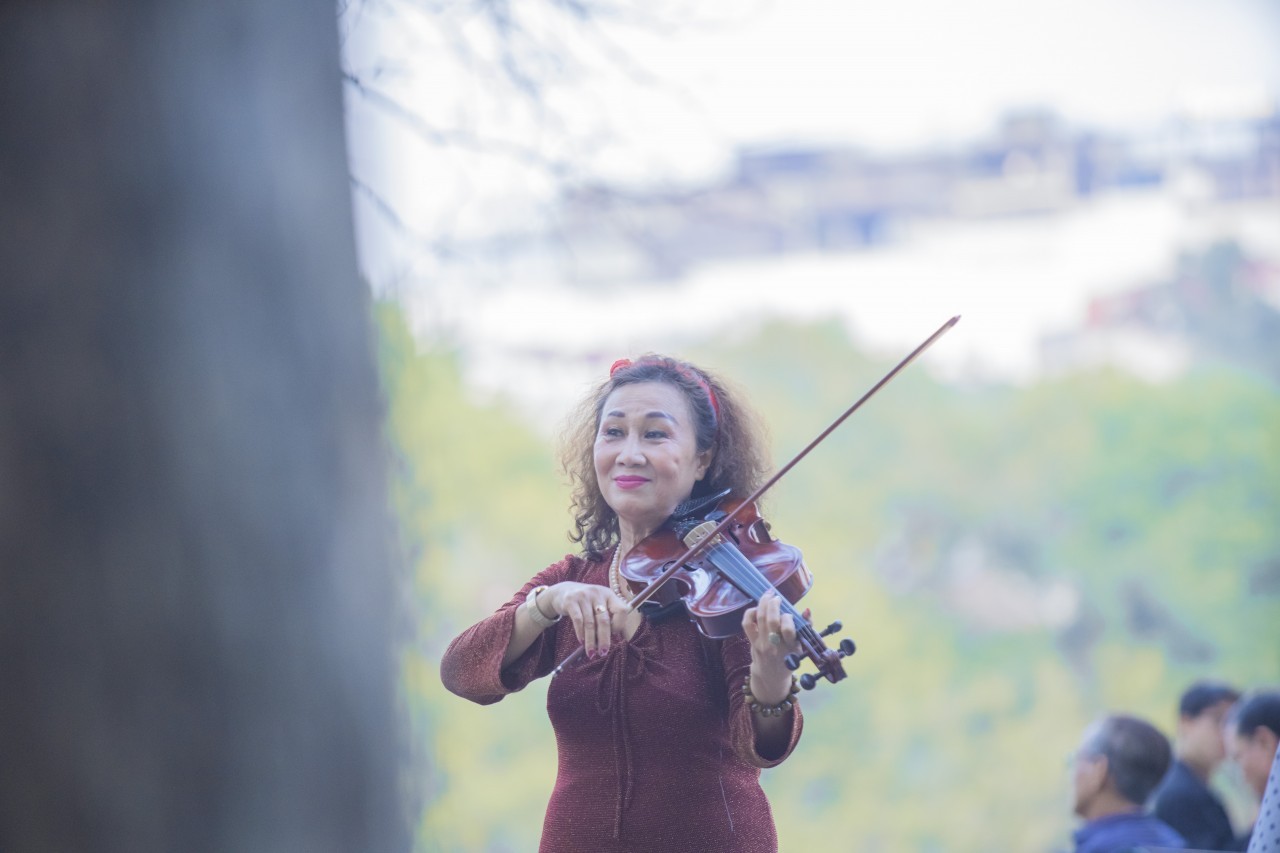 Female street violinist perform to serve the public on Hoan Kiem Lake pedestrian street. (Photo: Thoi Dai)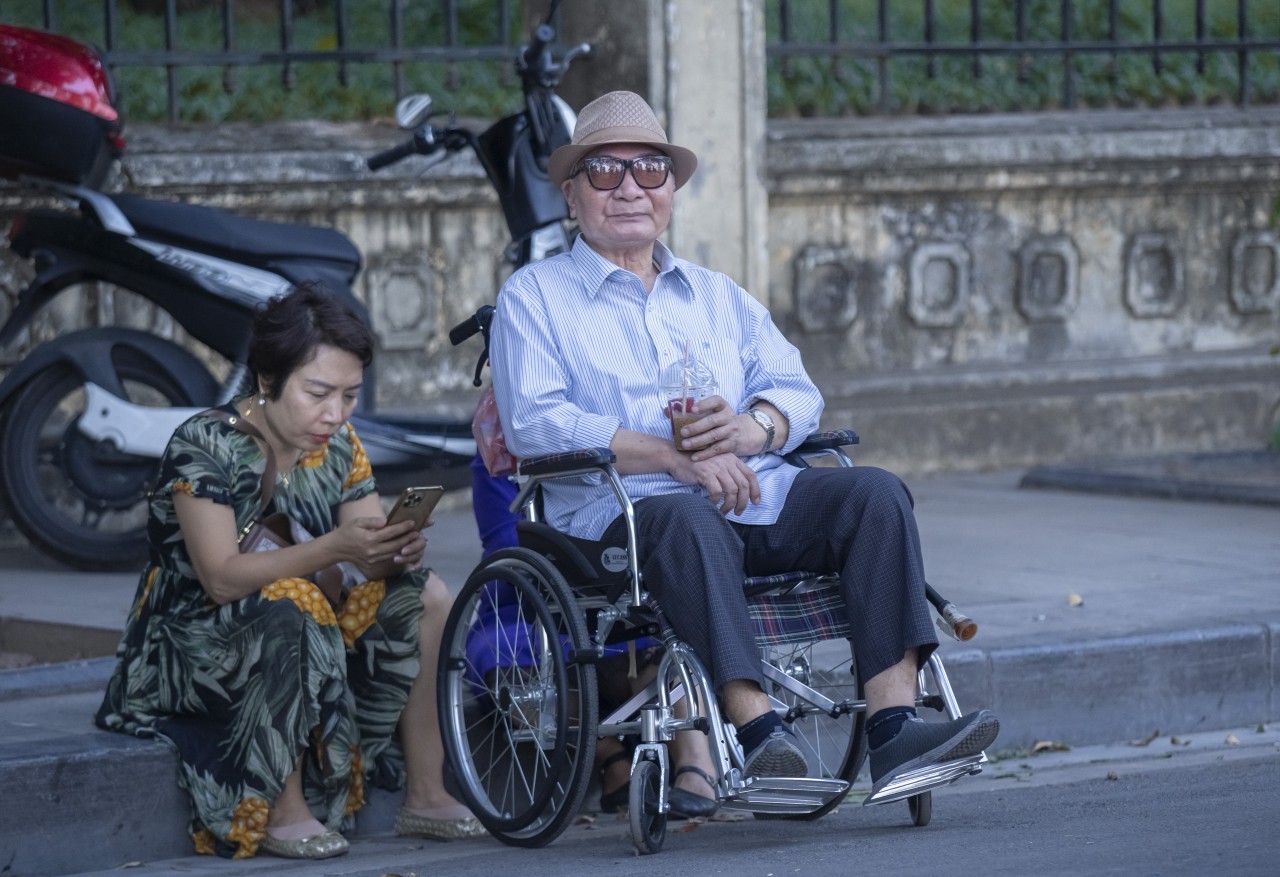 The old man in a wheelchair across the street listened attentively to the soft sound of the violin. (Photo: Thoi Dai)
"From the beginning of September, I see a lot of foreign tourists, mostly from Asia, Europe, the US... coming to Hanoi. This is as a sign of development for Hanoi's tourism, thereby spreading the image of friendly people, a land rich in cultural traditions, and a stable peace to people everywhere in the world", said Mai Thi Ngoc, a student at Vietnam Japan University.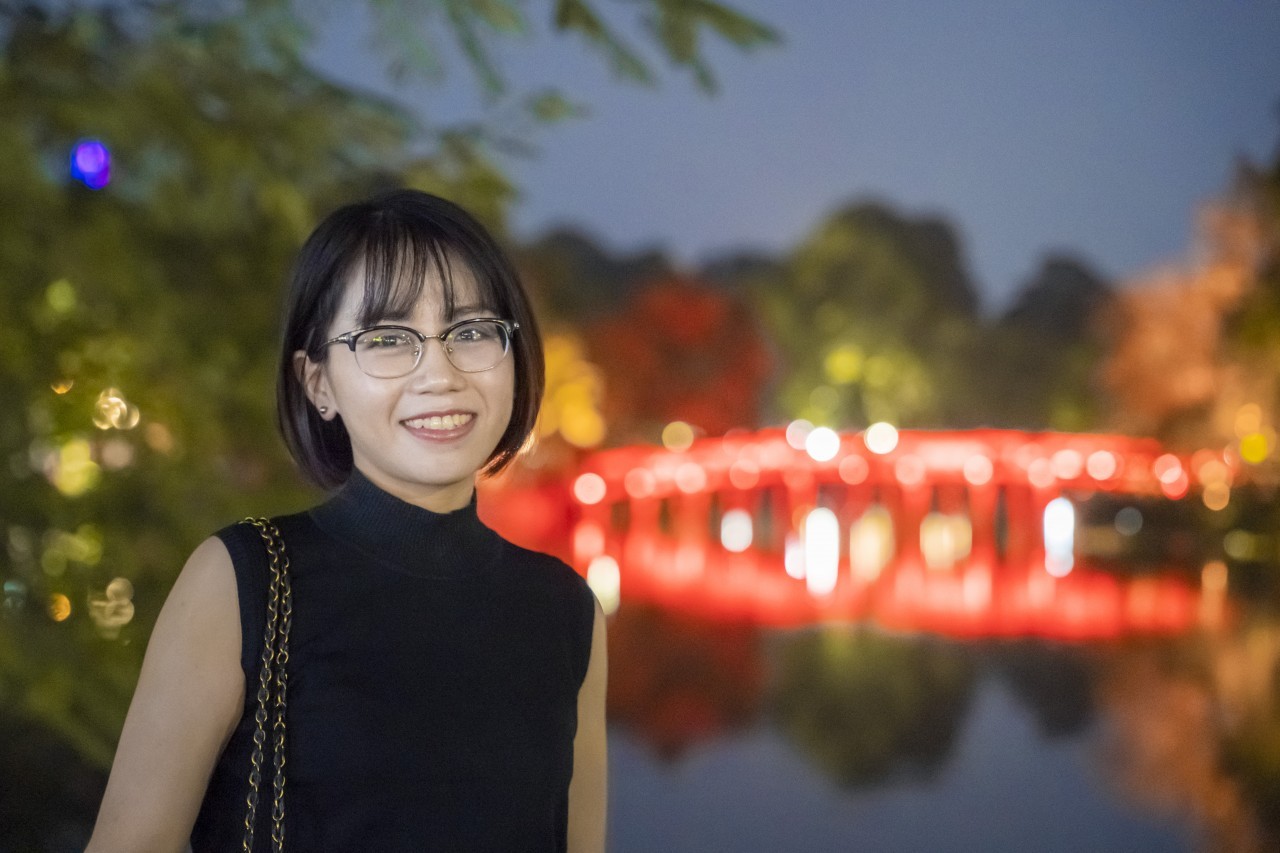 Mai Thi Ngoc in front of the The Huc bridge. (Photo: Thoi Dai)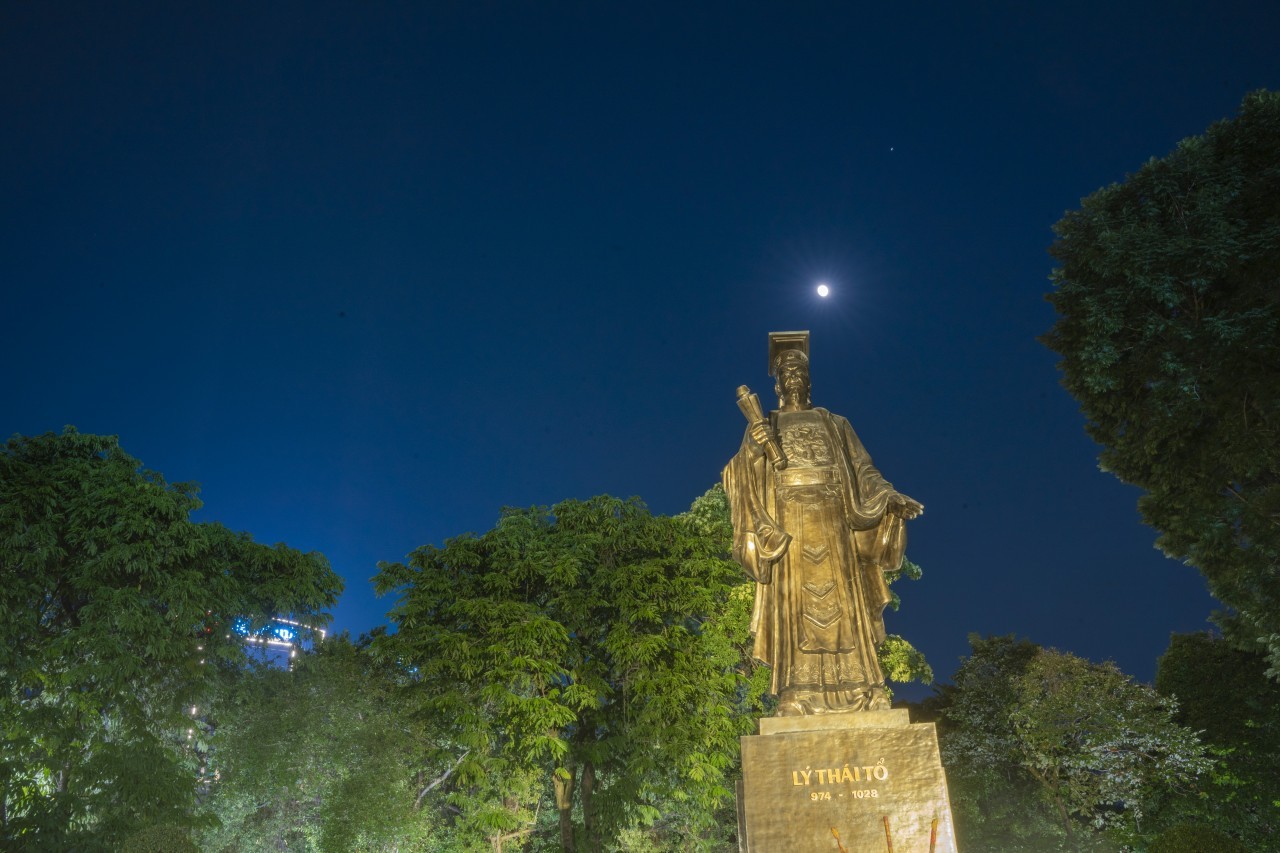 Statue of King Ly Thai To shimmering, magical in the night of Hanoi. (Photo: Thoi Dai)
Because of his big love for Hanoi, a foreigner spent many days at a cafe to draw a road along the West Lake on Tu Hoa Street that he loved so much.
Drawing in the West Lake. (Photo: Thoi Dai)
As for Adel, who comes from Czechia, Hanoi is also a land that she loves very much. She often takes her son for a walk on the streets along West Lake.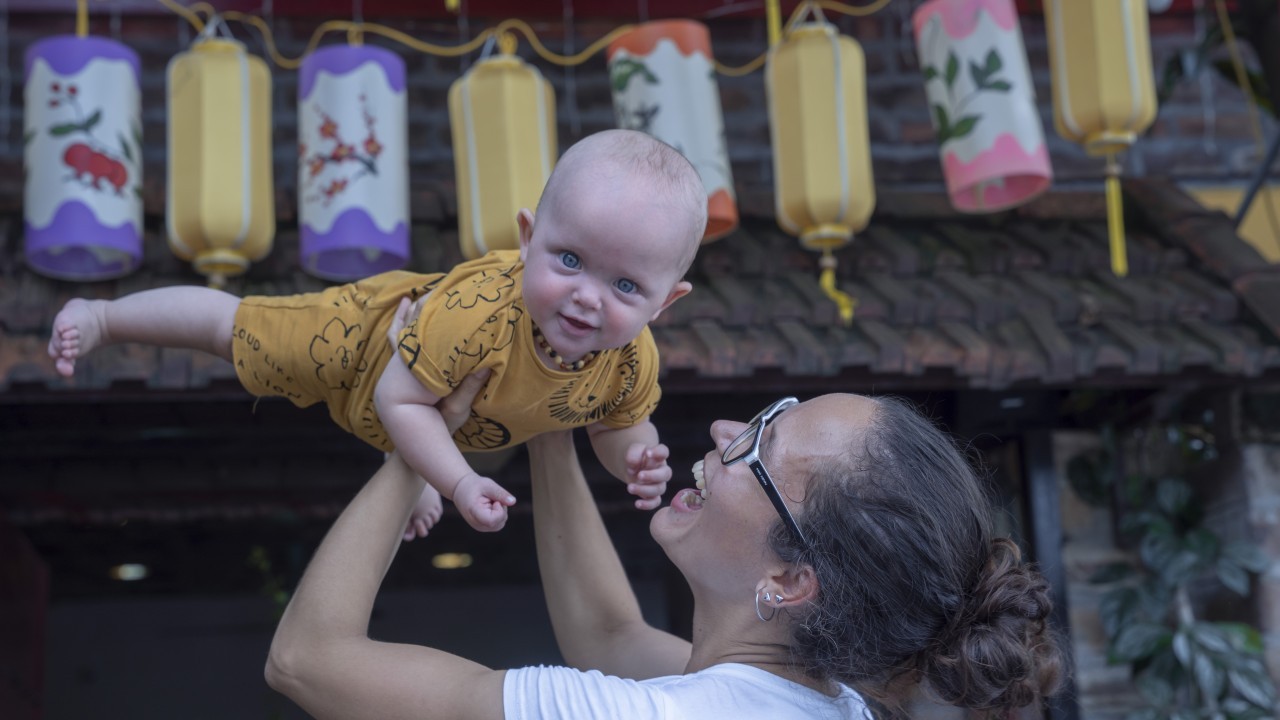 Adel and her son. (Photo: Thoi Dai)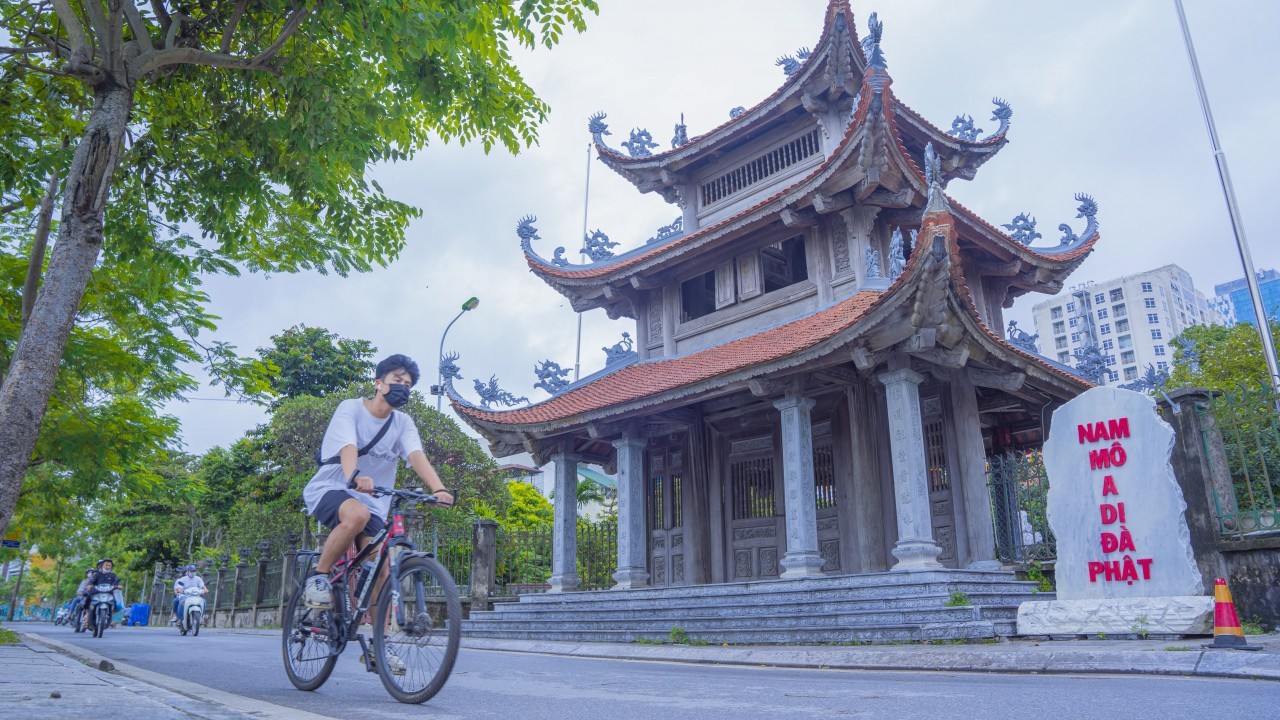 A young man rides an exercise bike on the road along the West Lake in the early morning. (Photo: Thoi Dai)