The collection of TVs, cameras, video recorders used in the 1990s (Photo: VNE)
The owners of the showroom are Huynh Thi Hong Sen and her husband, Phan Thien as the couple is working in the television industry, thus, it's common for them to have such a special affinity for television equipment. On top of that, Sen used to work as a television director, therefore, those machines are like royal friends of her during daily work.
"Those cameras have been used since the time I used VHS tapes, Betacam, and even DV. Now people turn to Full HD or 4K. Those old cameras are out of date and no longer used", Sen told VNE.
Sen has been collecting around 100 pieces in the past 5 years, including some, she got from friends, some she purchased from stores that sell old items.
When asked about her purpose in saving those items, Sen said she wanted to keep them as souvenirs, at the same time, creating a showroom where visitors can have a chance to learn more about the television industry.
"I'm really into watching films. The place displays a wide range of cameras, including those I could only see on TV before", Nguyen Huynh Tuan Kiet, a visitor at Sen's showroom excitedly shared.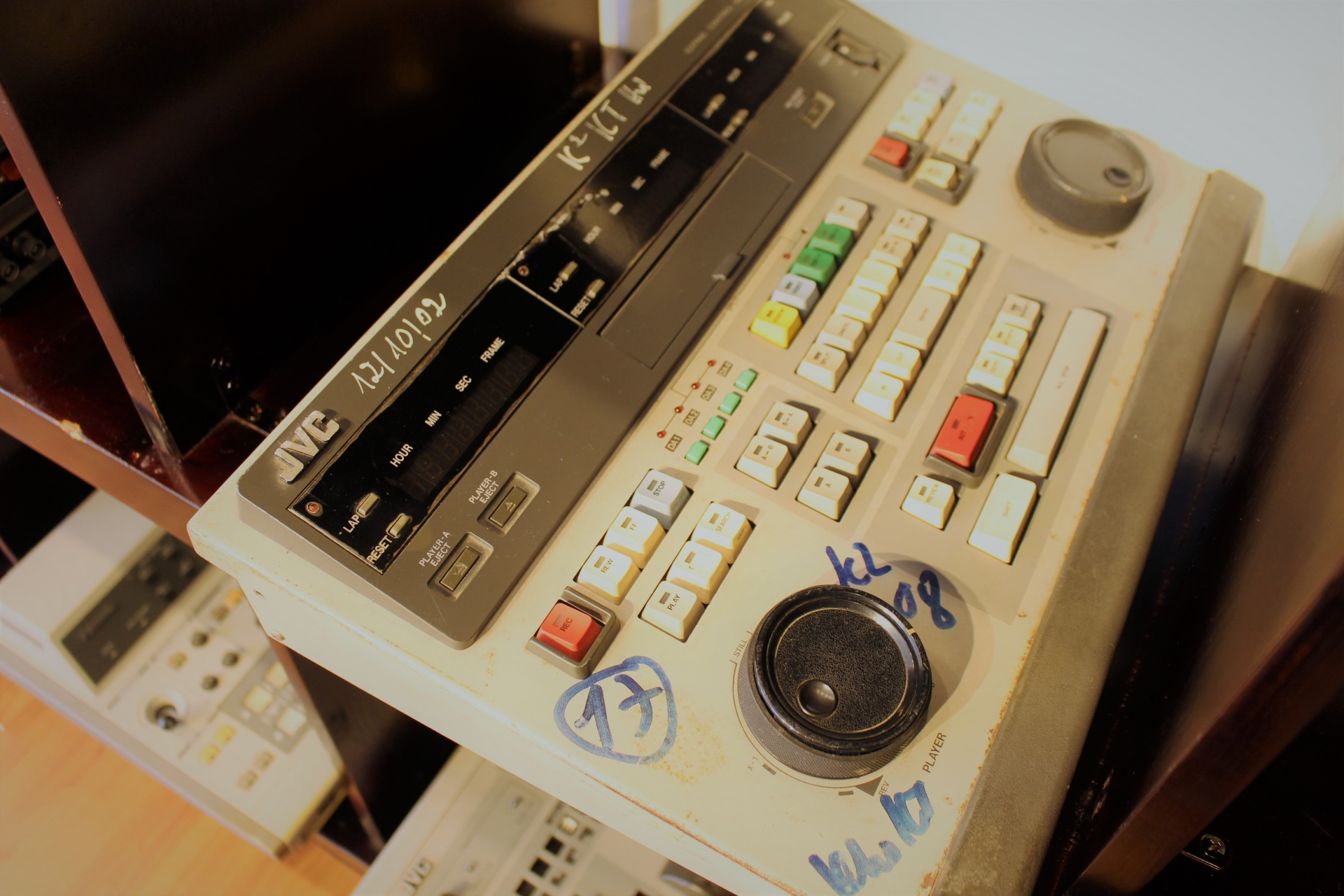 (Photo: VNE)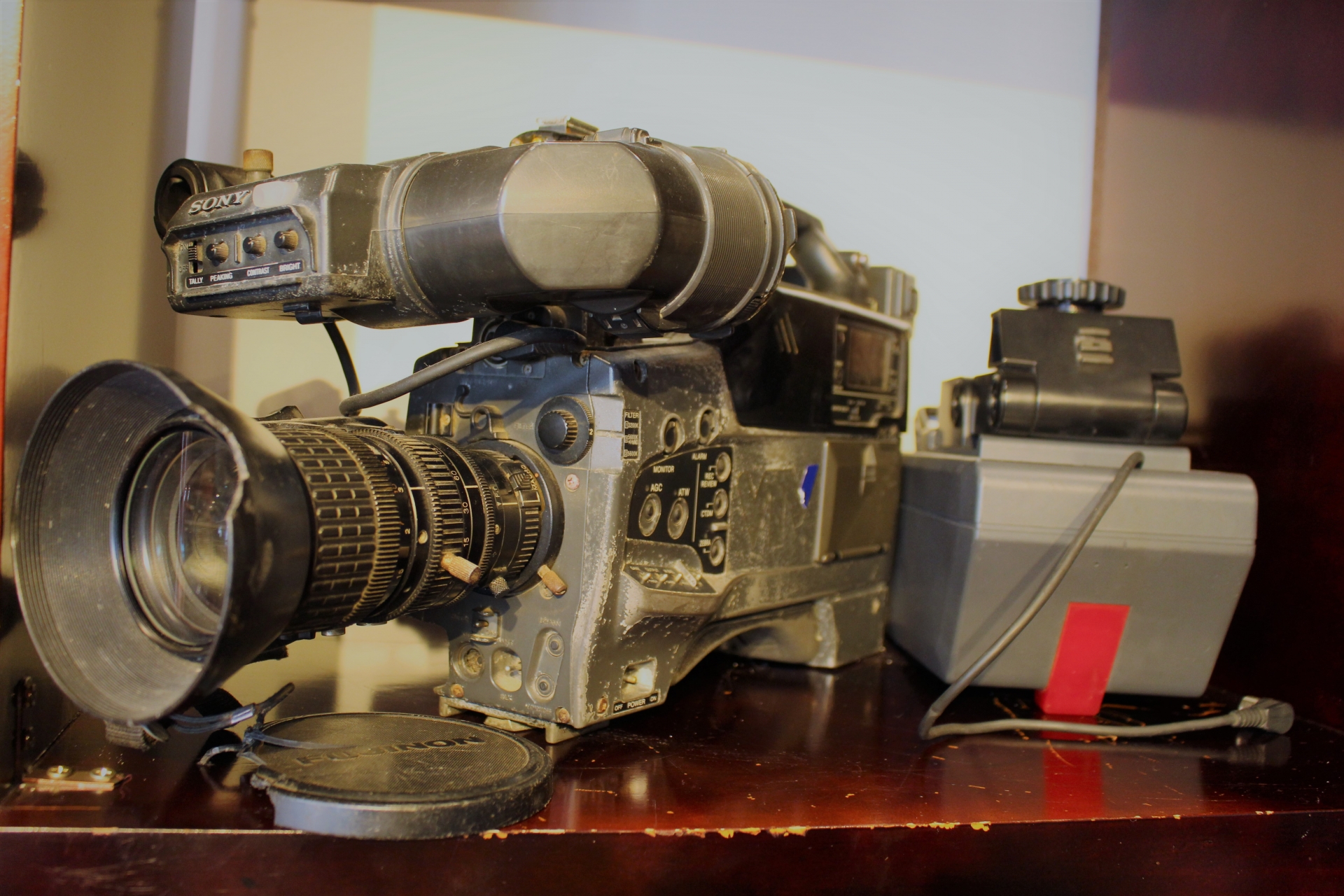 Sen collected all those equipment from her acquaintances or bought from stores selling old items
(Photo: VNE)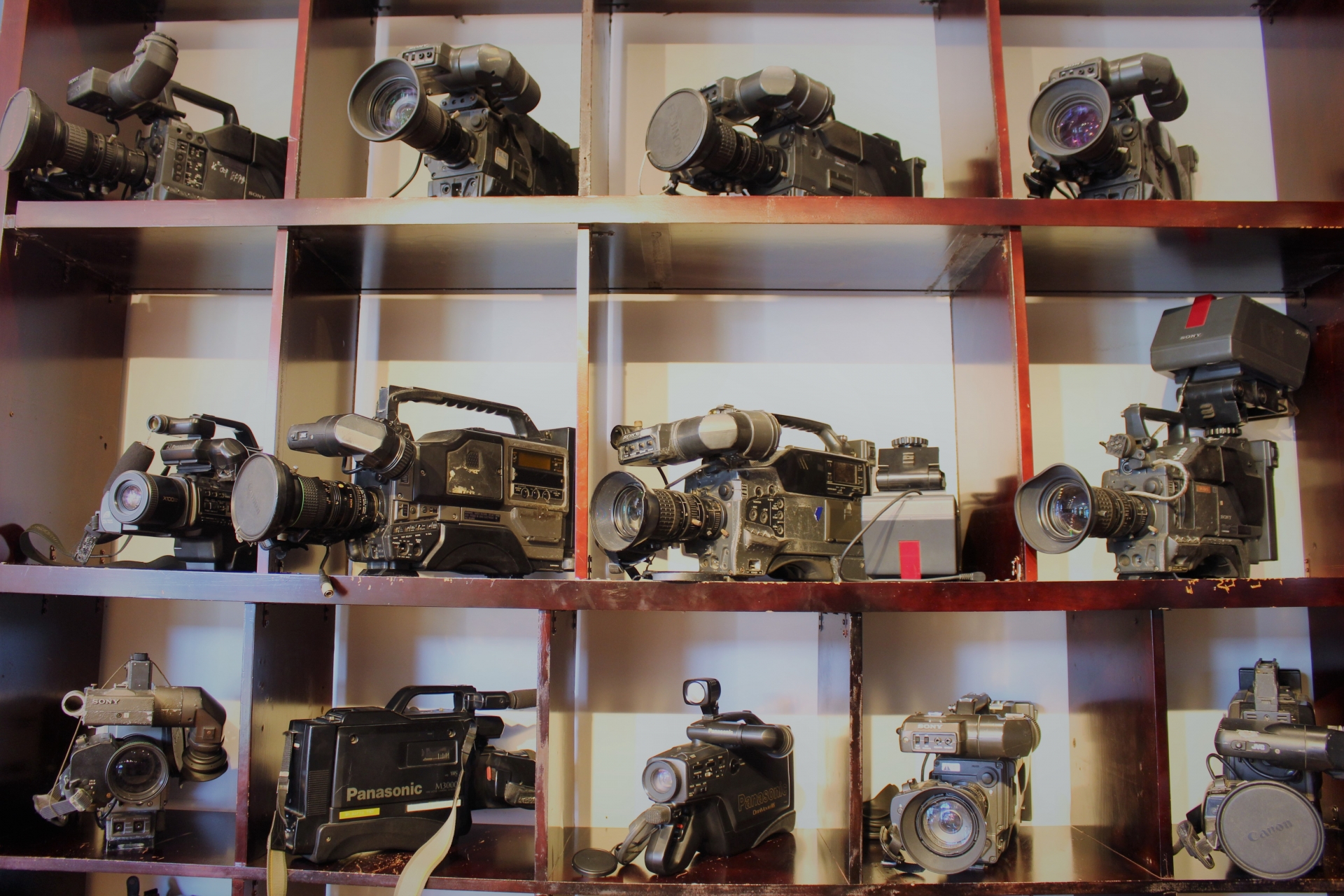 A bunch of old cameras used in the 1990s on display at Sen's showroom (Photo: VNE)
The iconic test card screen in the 1990s (Photo: VNE)
Along with corner displaying old television-making equipment, the showroom also recreates a handful of images that are familiar to audiences in the past. The most notable one is the large wall painted with the image of color test-card screen – considered the symbol for television in the 1990s. The iconic test card screen has no longer appeared in recent years, thus the recreation in the showroom is surely reminiscent of the past for many visitors.
The showroom is located in the campus of "Căn nhà màu tím" (The Purple House), a coffee and film studio on Chi Sinh street, Tan Phu ward, Cai Rang District, Can Tho City.
Entrance fee is priced at 60,000 VND per person (US $2.62), including one free choice of beverage.
Jasmine Le