While many people go crazy for cutting-edged audio-visual devices to keep up with the latest trends, some remains loyal to the old days. The 50-year-old graphic designer Nguyen Xuan Thuy is such a person.
With an artist's soul, Thuy has long wanted to own a set of origin, quality cassette players – something that fascinated him during his youth in the 1990s.
Thuy remembers the old day when he and his peers all desired to have a radio cassette. But at that time, the radio was considered a "treasure" because its value was equivalent to a piece of land. Someone must be from a rich family or must be the son of civil servants to be able to own this item.
Until one day in early 2017, those memories came back when Thuy accidently heard a nice piece of music from an old cassette player in a café. It was also the moment he decided he would have to save this rustic sound.
Starting to collect radio cassette in 2017, so far, Thuy is the owner of more than 1,200 cassette players with all shapes, colors, brands and prices.
Let take a close look at this unique collection: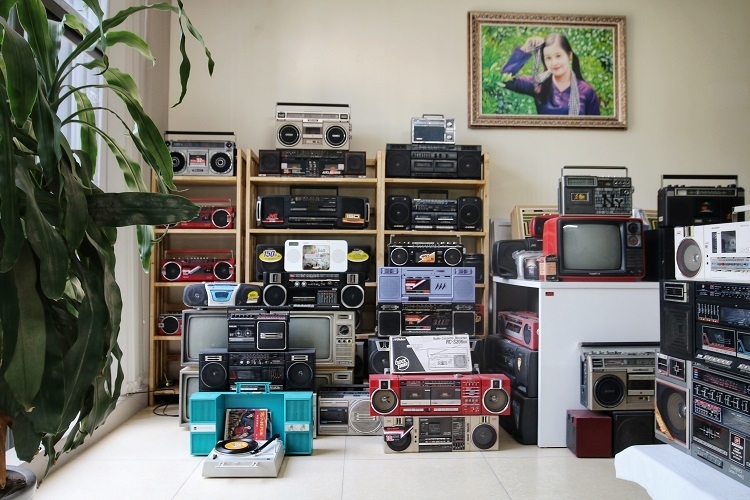 Thuy bought these cassette players from flea markets in Cambodia and from collectors across Vietnam. he also stayed up all night to bid on eBay auctions.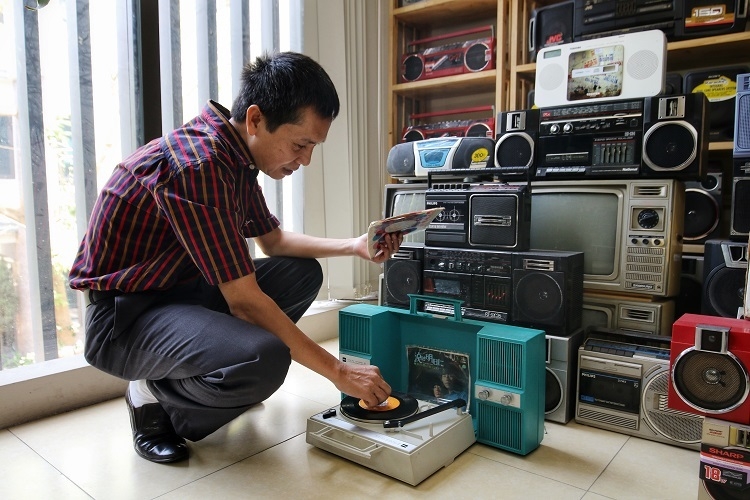 The enthusiast has travelled to Cambodia, Japan and some European countries to hunt for his favourite items.
About the most memorable "hunt", Thuy shared "It was a radio of a Vietnamese collector. Back then, I wanted to have a made-in-Vietnam radio, then I was introduced to an uncle in Dong Nai province who used to be a worker in a radio factory."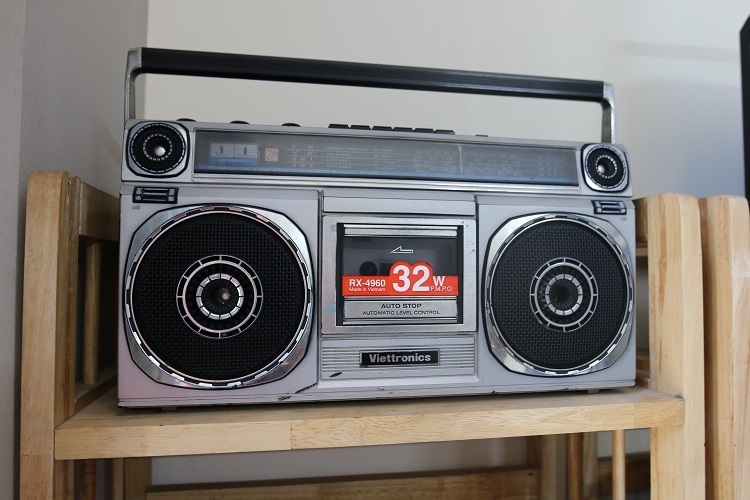 To own this radio, Thuy had to fly from Hanoi to Dong Nai 4 - 5 times before the uncle agreed to cede it on the condition that it could not be sold to anyone. Although this radio did not have much material value, Mr. Thuy always considered it to be one of the most special ones.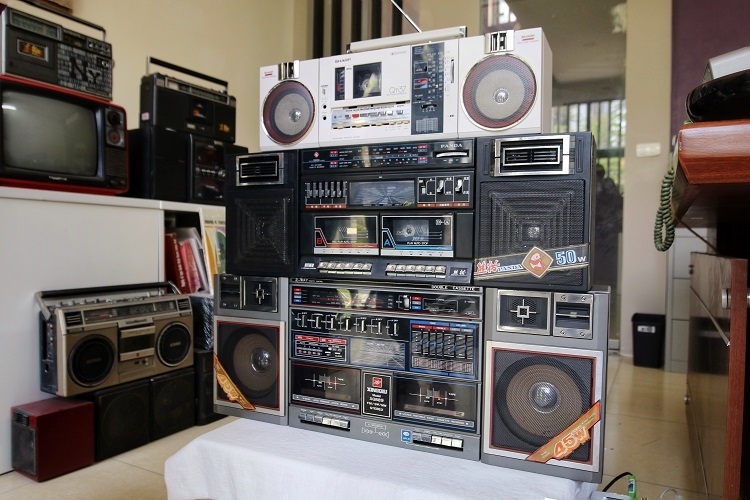 Later, he built a network of people with the same passion across the country, which makes the sale, exchange takes place more easily.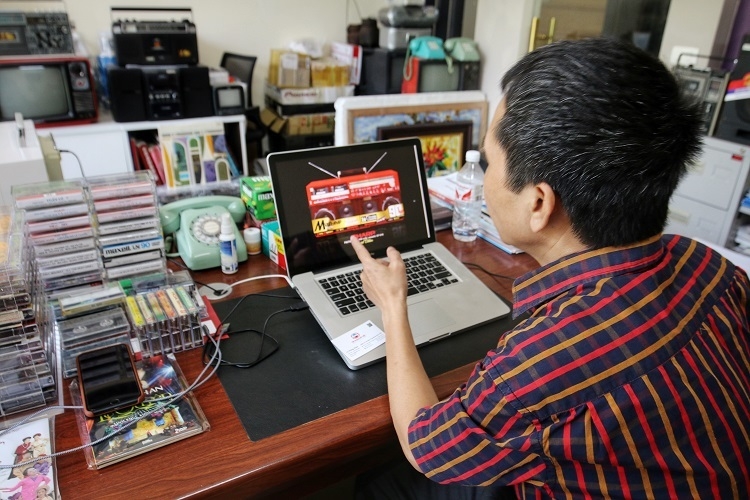 3 main factors that Thuy considered when choosing a radio include: Brand name; Design and level of rarity. He especially gives priority to radios with good sound quality, not only for display purposes but also for everyday use.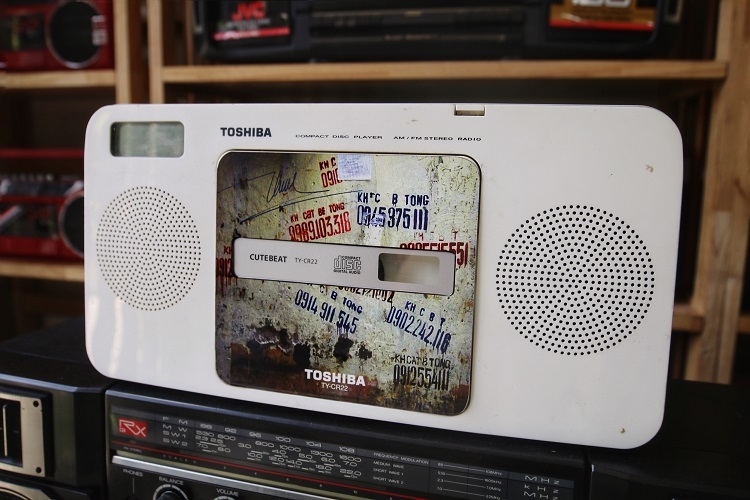 A Japanese cassette radio station was "refurbished" by Thuy with a typical symbolic sticker of Hanoi on the front of the radio.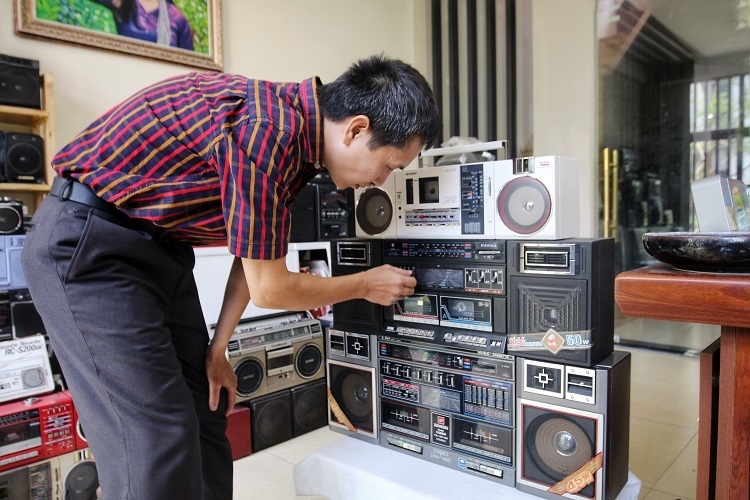 In the photo are three made-in-China radios. Thuy proudly presents them as the last remaining ones in the world, now he also owns the most Chinese cassette players in the world.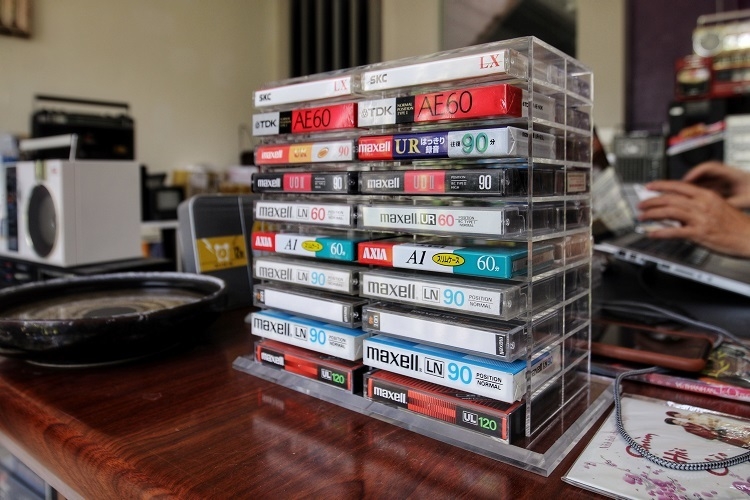 In addition to antique radio speakers, Thuy is also the owner of many valuable cassettes.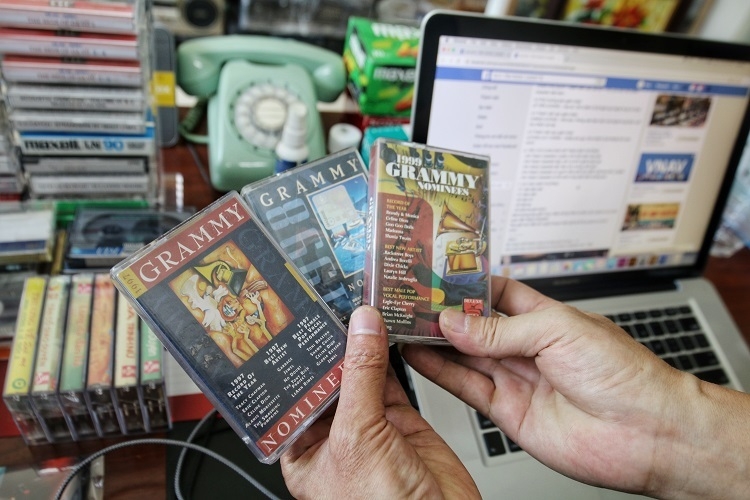 This set of tapes was bought during his one trip to Europe.

The price of the cassette players in the collection is extremely diverse. From a few dollars to a few hundred, a few thousand dollars.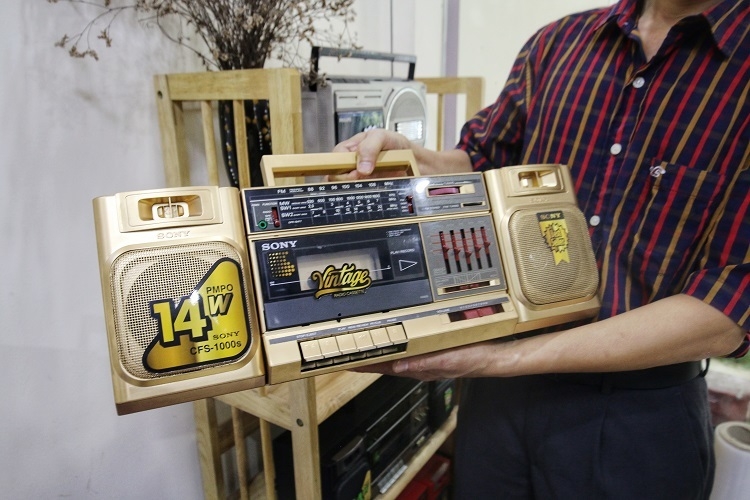 In July 2018, Thuy founded the Radio and Cassette Player Collection Club. The club now has more than 3,400 members from across the country as well as from the Philippines, Germany, Russia, Thailand, and Argentina.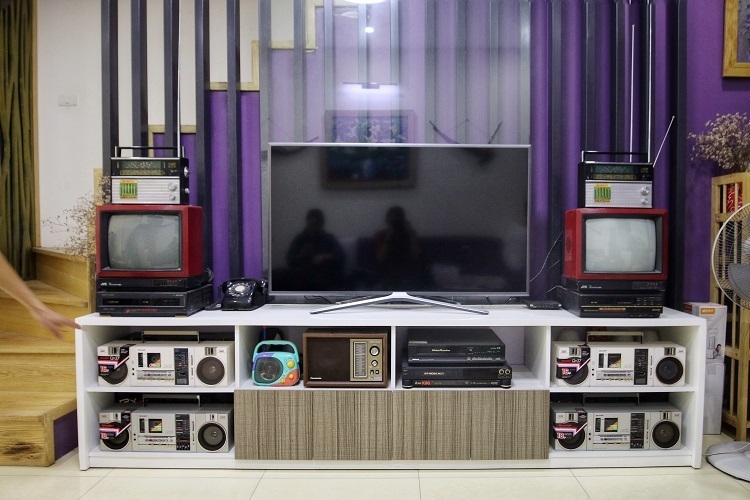 "I'm not a luxury collector. I just focus on emotion. I'm not an expensive player, I just focus on emotions. Radio is part of my youth so I try to own as much as possible as a way to cherish the past," Thuy happily shared.
Jennifer Tran