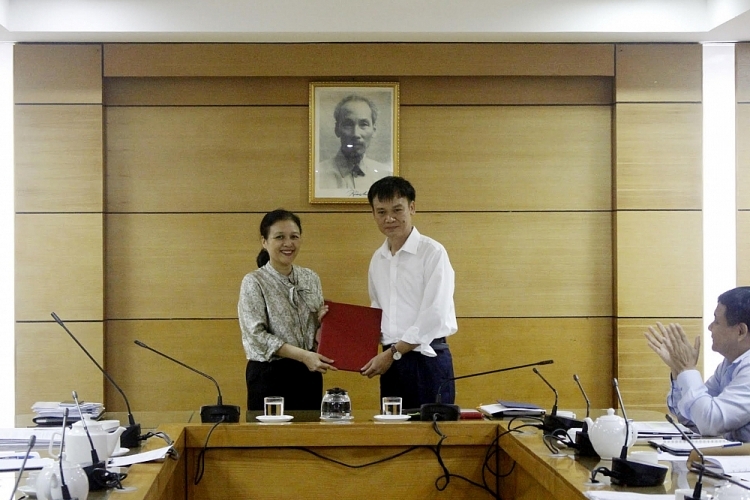 VUFO's President Nguyen Phuong Nga (L) giving the Decision to recruit and appoint Mr. Pham Dinh Hai to Vietnam Times Magazine (Photo: VNT)
"We are very excited to welcome new personnel from the Central Propaganda and Training Commission to work at the VUFO. Mr. Pham Dinh Hai is added to the Vietnam Times Magazine's personnel in the context of its re-arranging and innovating time shows a meaningful development, both stabilizing the personnel organization and improving the magazine's quality and efficiency; gradually affirming the Vietnam Times Magazine's role played as the unique press agency on people to people relations nationwide", VUFO President Nguyen Phuong Nga stated at the Ceremony of appointment for Mr. Pham Dinh Hai on August 10.
VUFO's President shared her hope that Mr. Pham Dinh Hai would continue to succeed in his new position; promote his professional capacity, experience in the field of journalism and foreign relations; as well as assist the Vietnam Times Editorial Board to constantly innovate the magazine's content, form, and popularity, making it become one of the vanguards in Vietnam's proffesionals of foreign relation propaganda and information.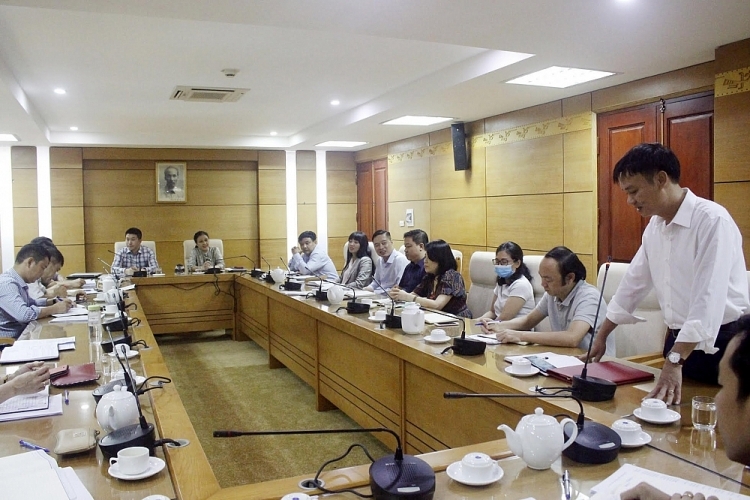 Mr. Pham Dinh Hai has been appointed to be the Deputy Editor-in-Chief of Vietnam Times Magazine from August 1 (Photo: VNT)
At the ceremony, Mr. Pham Dinh Hai expressed his sincere gratitude to the leaders of the Central Propaganda and Training Commission, the Central Committee for Foreign Relation Information, VUFO, as well as the comrades and colleagues for their supports during his working time.
Hai shared that he has earlier had opportunities to partake in the VUFO's certain people-to-people relation activities during his 20 year working in the journalism field. He was also aware of the responsibility, mission and the role of the people-to-people relationship in the cause of national construction and defense under the Communist Party's leadership. He also expressed his honor for becoming the VUFO's official and would exert himself with the Editorial Board of Vietnam Times Magazine to meet all the assigned tasks in the best manner.
Translated by Le Hang
https://thoidai.com.vn/ong-pham-dinh-hai-giu-chuc-pho-tong-bien-tap-tap-chi-thoi-dai-114891.html?fbclid=IwAR2Jent4z95Hmx55yxq1goyQjyXrueig4RFnoe212mtpN4ijJ0gpS7kAENg