Philipines: President Duterte got first dose of Sinopharm's COVID-19 vaccine
On Monday (May 3), Philipines's President Rodrigo Duterte received his first dose of Sinopharm's vaccine against COVID-19, to encourage his country to get inoculated and help stop the spread of the virus.
Duterte, 76, got inoculated to protect himself from COVID-19 and encourage the public to get vaccinated, Christopher Go, a senator and his closest aide, said in a statement, according to Channel News Asia.
Ahead of receiving his first dose, which was streamed live on Facebook, Duterte said: "I feel good and I have been expecting this shot, vaccination a long time ago."
Philippine President Rodrigo Duterte speaks at Villamor Air Base in Pasay, Metro Manila, Philippines, Feb 28, 2021. (Photo: REUTERS/Eloisa Lopez)
Six in 10 Filipinos are unwilling to be vaccinated because of safety concerns, according to Pulse Asia's survey of 2,400 respondents between Feb 22 and Mar 3.
In a similar poll in November, only 47 per cent said they would refuse a vaccination.
The Philippines has recorded 1.06 million COVID-19 cases and 17,525 deaths, the second highest in Southeast Asia, next to Indonesia. Among those who contracted and later recovered from COVID-19 are Duterte's spokesman and defence minister.
Sinopharm's emergency use application in the Philippines is still pending, but the country's food and drugs regulator has approved the "compassionate use" of 10,000 Sinopharm doses for Duterte's security detail, Reuters reported.
The vaccine, administered to Duterte by the health minister, was covered by the compassionate use permit, said Presidential Spokesman Harry Roque.
Duterte had repeatedly expressed his preference for vaccines made by China and Russia.
The Philippines has administered 1.9 million doses of COVID-19 vaccines, mostly of which were from China's Sinovac Biotech, since it started immunisation drive on March 1.
It plans to vaccinate up to 70 million of its 108 million population this year to achieve herd immunity and safely reopen the pandemic-battered economy.
China's Sinovac and Sinopharm consider mixing COVID-19 vaccines, adding booster shots
Chinese vaccine makers are looking at mixing their jabs and whether a booster shot could help better protect against COVID-19.
Sinovac and Sinopharm, the two Chinese manufacturers that combined have exported hundreds of millions of doses all over the world, say they are are considering combining their vaccines with those from other companies, according to Channel News Asia.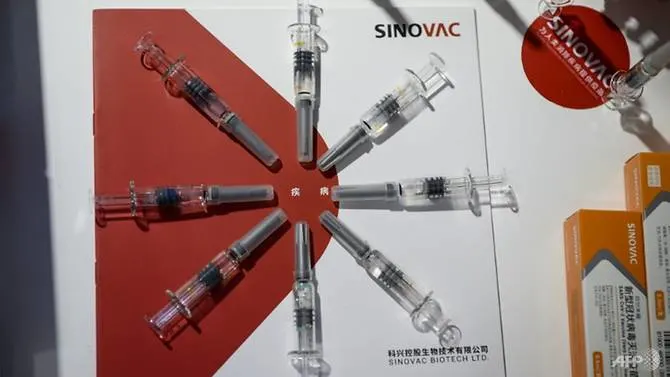 Vaccine candidates have been produced by Chinese companies Sinovac Biotech and Sinopharm. (AFP/NOEL CELIS)
Earlier this month, the head of China's Center for Disease Control, Gao Fu, said that current vaccines offer low protection against the coronavirus and mixing them is among strategies being considered to boost their effectiveness.
Gao later tried to walk back his comments, saying he was talking in general about improving vaccine efficacy.
Sinovac, a private company based in Beijing, also said they were in preliminary discussions with investigators, including China's Center for Disease Control, about combining the doses of their vaccine, CoronaVac, with others.
Sequential immunisation means mixing different vaccines and it is a strategy that could boost efficacy rates, said Ashley St John, an immunologist at Duke-NUS Medical School in Singapore.
"They are trying to tweak the schedule to really find the best point to give people's vaccines," St John said. "What's the best combination and time point?"
Sinopharm's vaccines, from its Beijing Institute of Biological Products and the Wuhan Institute of Biological Products, are 79 per cent and 72 per cent effective, respectively, the company said. It has not publicly revealed more data from the final stage of its clinical trials.
The practice is being considered in other countries as well. British scientists are studying a combo of the AstraZeneca and Pfizer shots. The study is also looking to test different intervals between doses, four weeks and 12 weeks apart.
The results of such investigations may have public health implications worldwide as governments around the world face delays in getting their vaccines in a timely manner and logistical hurdles in rolling out the shots.
WHO decided on Sinopharm jab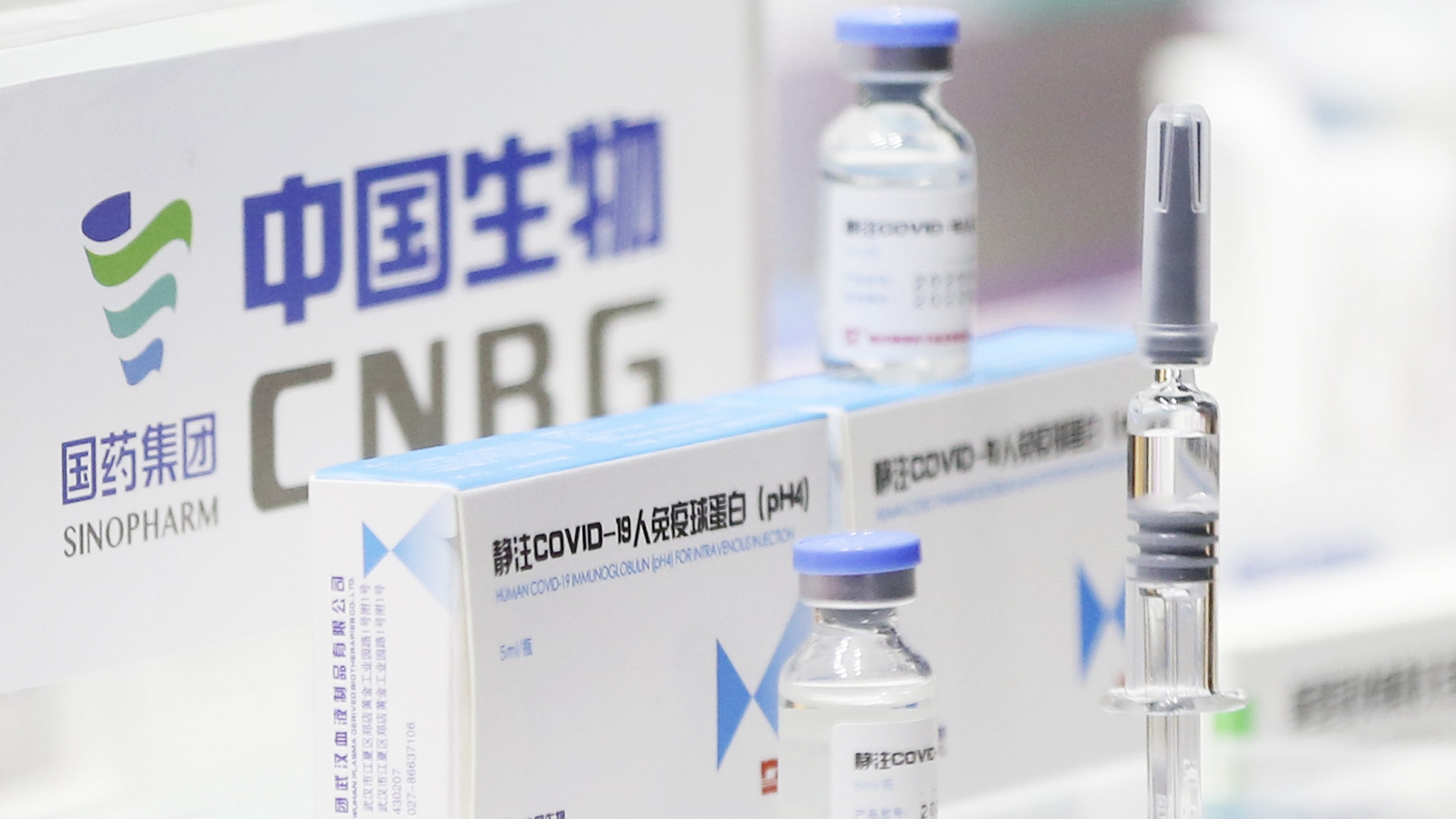 Photo: CGTN
On April 27, The World Health Organization said it would decide by the end of the week whether to grant Sinopharm's COVID-19 vaccine emergency use listing, in what could kickstart the Chinese jab's global distribution.
The WHO's technical advisory group launched its review of Sinopharm, making it the first Chinese vaccine to be reviewed by a global regulator, according to CGTN.
"We expect that Sinopharm will have a decision before the end of this week," said Mariangela Simao, WHO Assistant Director General for Access to medicines, vaccines and pharmaceuticals.
She added that a decision on Sinovac, which would go under review starting May 3, was "likely by the end of next week."
While the Sinopharm was approved in China, Pakistan and the United Arab Emirates, it has not been widely distributed in the West. A greenlight from the WHO could help launch its global rollout and help make Chinese vaccines major players in the fight to stamp out coronavirus.
Approval would also mark a major victory for China's biotech industry. The WHO has given emergency use listing to only three other vaccines so far: Pfizer-BioNTech, Johnson & Johnson and AstraZeneca (including the vaccines produced by SKBio in South Korea and the Serum Institute of India).
The stamp of approval from the WHO could also lend global credibility to Chinese vaccines after Beijing's top disease control officials raised questions about the effectiveness of homegrown jabs.
Sinopharm has not made detailed data publicly available, but said in December that phase three trials showed the vaccine was 79.34 percent effective.
Data out of Chile and Brazil found Sinovac to be 56.5 percent and 50 percent effective, respectively.
If granted emergency use listing, the vaccines could then be added to the WHO-led COVAX facility - a program to provide vaccines to low-income countries.