China said US spy planes flew over Bien Dong Sea throughout April
In its monthly summary, the Beijing-based South China Sea Strategic Situation Probing Initiative (SCSPI) said at least 65 US military aircraft operated in the waters.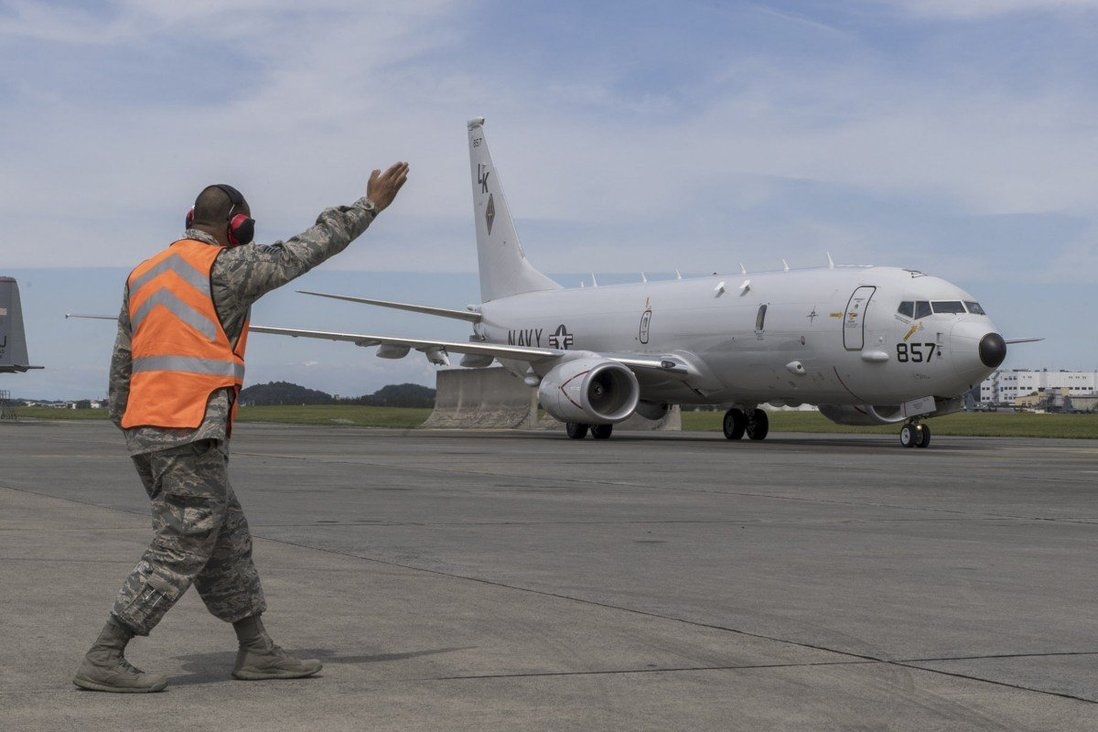 The US military has sent a number of spy planes to patrol near China in recent times, according to a think tank. Photo: US Air Force
The US military maintained a constant presence in the Bien Dong Sea (internationally called South China Sea) last month, flying an average of two reconnaissance runs every day in April, Newsweek cited a recent report of SCSPI.
In its monthly summary, SCSPI—an University think tank tracking military activity around China—said at least 65 US military aircraft operated in the waters, where the US Navy carried out 83 percent of those missions.
The April total was consistent with the overall uptick in US military operations in the region, the Chinese think tank said.
Having compiled its numbers using available public flight data, SCSPI previously reported record US spy plane operations in the Bien Dong Sea numbering 70 and 75 in January and February respectively.
P-8A maritime patrol aircraft flew by far the most Bien Dong Sea operations last month, with 43, followed by 10 missions by EP-3E electronic warfare and reconnaissance aircraft, according to the report.
An E-2C Hawkeye lands on the flight deck of the aircraft carrier USS Theodore Roosevelt in the South China Sea on April 5, 2021. A Chinese think tank report said at least 65 U.S. military aircraft operated in the contested waters in April. MASS COMMUNICATION SEAMAN FAITH MCCOLLUM/U.S. NAVY
Other RC-135W reconnaissance aircraft, E-8C airborne platforms and at least one MQ-4C drone were also present over the waters where China has vast maritime claims as part of its self-declared "nine-dash" line.
The "cow's tongue line" or "nine-dash line" is a concept that China relies on to claim historical rights over almost of the Bien Dong Sea, which is contrary to international law. In 2016, the Permanent Court of Arbitration (PCA) issued a ruling confirming that China's declaration has no legal basis.
According to SCSPI's data, the US Navy operated 54 of the 65 sorties, while the US Air Force was responsible for the remaining 11.
State broadcaster China Central Television said near-shore patrols enabled planes to detect electronic signals on land in their mission to collect intelligence on the People's Liberation Army.
"The patrols enable them to obtain more information in the shortest time and more valuable signals in the most efficient manner," the broadcaster said.
Beijing-based military analyst Du Wenlong told China's state broadcaster CCTV that the US was now conducting "regular surveillance" of People's Liberation Army (PLA) forces in the South China Sea.
"65 sorties may not be the most ever [...] but it still represents high-intensity surveillance around China at an average of more than two aircraft per day," he remarked on the channel's prime-time program Defense Review.
Du said frequent spy planes rotating in and out of the region meant there was now "relay-style" intelligence gathering of China's land, air and sea forces, allegedly giving the Pentagon a firm grasp of the PLA's combat capabilities.
"The surveillance activity around China is a sign the US is stepping up combat readiness," he added.
At the same time, PLA's Liaoning aircraft carrier strike group has been conducting exercises near Taiwan.
Last September, China accused US warplanes of masquerading as civilian aircraft in close-shore reconnaissance missions, posing a "serious security threat". Chinese Foreign ministry spokesman Wang Wenbin said identity disguise was a "common trick", with the US Air Force carrying out such exercises at least 100 times in 2020.
In August, a US surveillance plane flew into the no-fly zone China announced for a military exercise in the Yellow Sea, prompting a protest from the Chinese defense ministry.
China illegally claims much of the Bien Dong Sea for itself and has built several artificial islands. The scale of China's building far exceeds that of other countries, and this latest move has drawn international concern./.