International community criticizes China's movements on Bien Dong Sea
The international community has raised voices against China's recent movements on the South China Sea, including the continued operation of ships to Whitson Reef in Vietnam's Spratly Archipelago.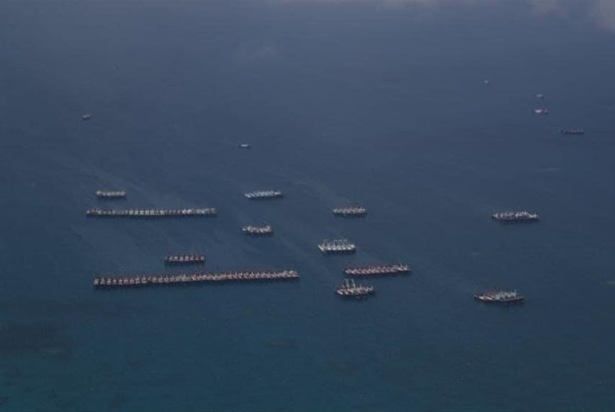 China's ships on the South China Sea. (Photo: AFP)
The international community has voiced opposition to China's new moves in the Bien Dong Sea, including its declaration on assuring the implementation of a fishing ban that took effect from May 1, covering a part of Tonkin Gulf and Hoang Sa (Paracel) archipelago under Vietnam's sovereignty, and its continuing to operate ships to Da Ba Dau (Whitson Reef), belonging to Vietnam's Truong Sa (Spratly) archipelago.
The Philippines on April 22 filed two diplomatic protests against China for pointing a radar gun at a Philippine Navy ship and declaring a Philippine territory as part of Hainan province, violating international law, according to Phil Star.
The Filipino senators on April 26 say China's unsanctioned incursion in the sea "must be firmly resisted and denounced." China's "open and serious contempt of UNCLOS, as well as its expansion of influence in the area at the expenses of legitimate interests and legally-recognized maritime entitlements of smaller nations like the Philippines, must be firmly resisted and denounced and the 2016 PCA (Permanent Court of Arbitration) Award vigorously asserted," said the senators. They added that China "should not be allowed to rewrite or nullify" the UNCLOS, as it disregards international law.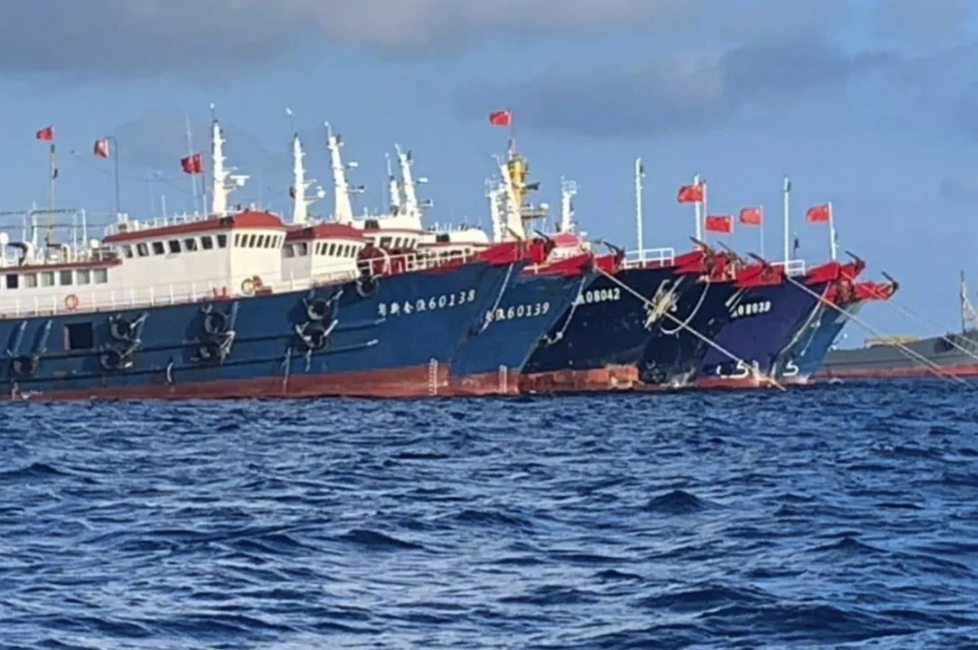 Chinese vessels at Whitsun Reef. (Photo: AP)
Japan's bluebook, released April 27, also says that China's military build-up and activities in the East China Sea and South China Sea "have become a serious security concern," while criticizing China's Coast Guard Law.
Japan and the US discussed "the free and open Indo-Pacific" at a recent meeting at the White House. "We also had serious talks on China's influence over the peace and prosperity of the Indo-Pacific and the world at large," Suga said. "We agreed to oppose any attempts to change the status quo by force or coercion in the East and South China Seas," Al Jazeera cited.
The European Union called out China on April 24 for endangering peace in the South China Sea and urged all parties to abide by a 2016 tribunal ruling which rejected most of China's claim to sovereignty in the sea, but which Beijing has rejected, according to USA News.
"Tensions in the South China Sea, including the recent presence of large Chinese vessels at Whitsun Reef, endanger peace and stability in the region," an EU spokesperson said. EU reiterated its strong opposition to "unilateral actions that could undermine regional stability and international rules-based order".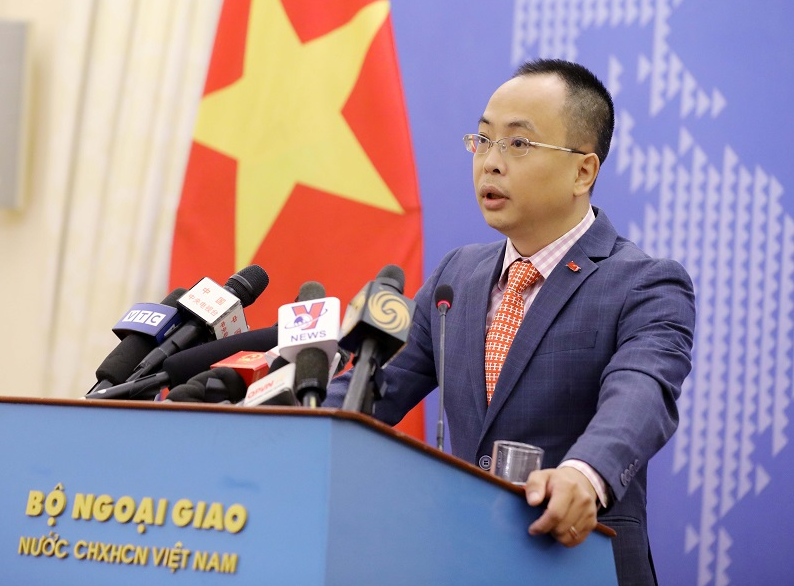 Vietnam's Deputy Foreign Spokesperson Doan Khac Viet. (Photo: Hanoitimes)
NATO Secretary-General Jens Stoltenberg flagged China's assertive moves such as coercing neighbors in the region and hampering freedom of navigation in the South China Sea at Raisina Dialogue in early April.
China's fishing ban in the Bien Dong Sea goes against international law, Vietnam's Deputy Foreign Spokesperson Doan Khac Viet said on April 29. Vietnam has said it strongly protests China's unilateral fishing ban in the Bien Dong Sea as it violates Vietnam's sovereignty over Hoang Sa Islands. Viet said the Chinese move violates international law, including the United Nations Convention on the Law of the Sea (UNCLOS) 1982, going against the spirit of the Declaration on the Conduct of Parties in the South China Sea (DOC) and the Vietnam-China Agreement on basic principles guiding the settlement of sea-related issues, Hanoitimes cited.
Vietnam has a full legal foundation and historical evidence to back its sovereignty claims over Hoang Sa and Truong Sa (Spratly) Islands in the sea. Over the past years, China illegally and unilaterally declared the seasonal fishing ban in the South China Sea for protecting marine resources, threatening the approach of foreign fishermen. This year's ban covers the Bohai Sea, the Yellow Sea, the East China Sea, and the waters north of 12 degrees north latitude in the Bien Dong Sea. It means that it covers part of Vietnam's waters.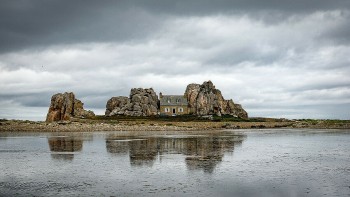 Travel
In a quiet little village of Plougrescant, France, tourists can visit this quirky and extraodrinary Castel Meur, also known as "The House Between The Rocks", which has become an attraction for many years.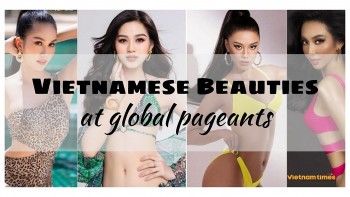 Handbook
Do Thi Ha, Pham Ngoc Phuong Anh, Nguyen Thuc Thuy Tien and Nguyen Huynh Kim Duyen set to vie for global beauty pageants.
World
In the outskirt of Poland, there is a pretty rural village that is called "The painted village" for its amazing and unique tradition of painting their homes inside and out with colorful floral patterns, making this place the most photogenic spot.