At the event a total of 230 photos have gone on show for members of the public to view, including some featuring President Ho Chi Minh's visit to Indonesia, President Sukarno's visit to Vietnam, as well as those introducing the culture, history, and the land of both countries, VOV reported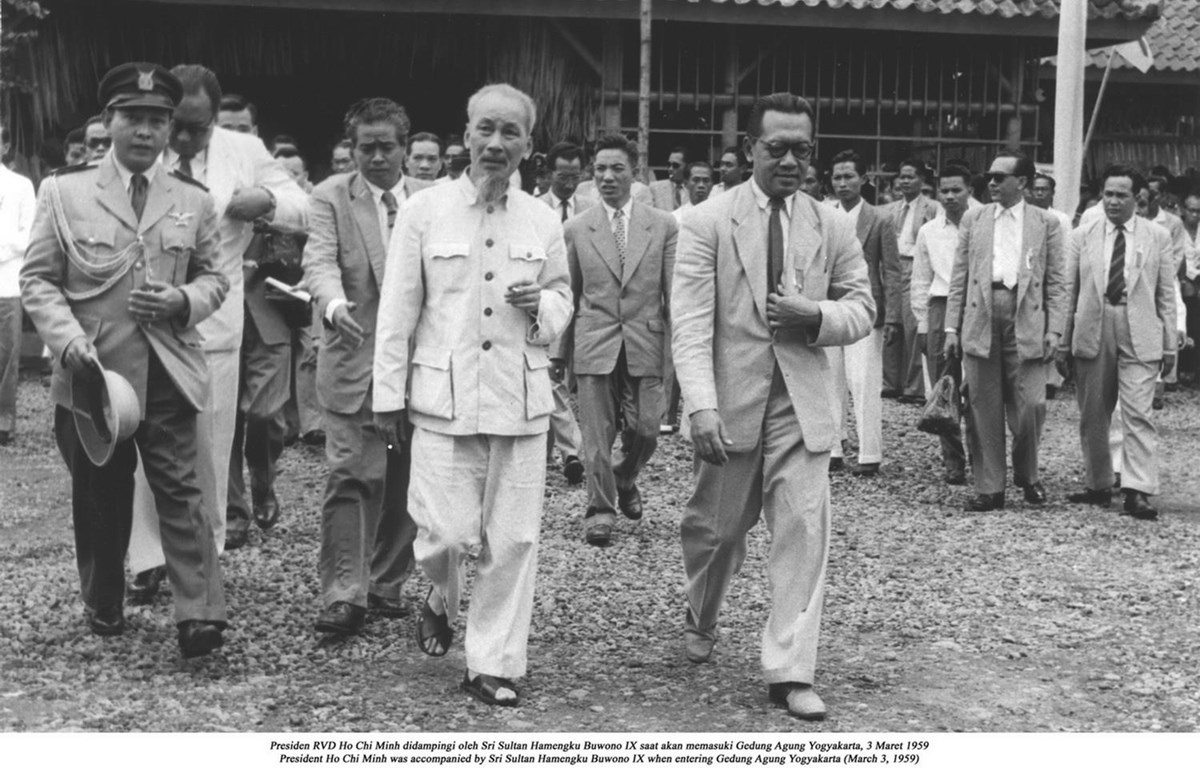 A photo of late President Ho Chi Minh of Vietnam is being showcased at the exhibition. Photo: VOV
.The live photo exhibition is scheduled to remain open at Grhatama Pustaka until December 13.
Furthermore, a documentary film titled "Friendship between President Ho Chi Minh and President Sukarno – Vietnam-Indonesia Friendship" will also be shown online through Virtualexpo.jogjaprov.go.id.
Following the conclusion of the event in Yogyakarta City, the photo exhibition is expected to tour several other localities throughout Indonesia.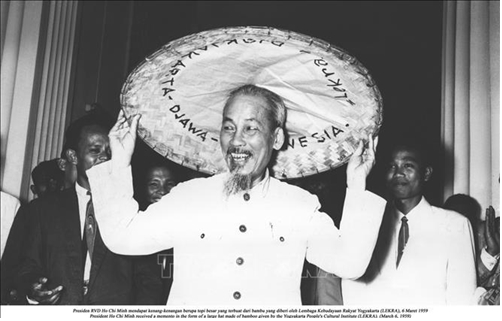 Photo: VNA
Addressing the opening ceremony of the function, Governor of Yogyakarta Sri Sultan Hamengkubuwono X noted that the exhibition aims to promote cultural exchanges and boost the mutual understanding between the two countries.
He expressed his hope the August 2020 opening of Yogyakarta airport will facilitate direct flights from Yogyakarta to Vietnamese localities, helping increase investment, trade, tourism, and people-to-people exchange between the two countries.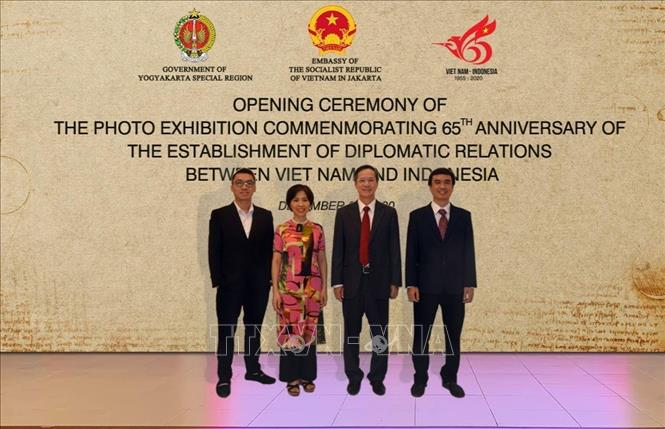 Representatives of the Vietnamese Embassy in Indonesia attends the opening ceremony of the exhibition. Photo: VNA
In pre-recorded welcoming remarks, Megawati Sukarnoputri, former Indonesian President and current Chair of the Indonesian Democratic Party of Struggle (PDI-P), shared her memories about late President Ho Chi Minh and her father - late President of Indonesia Sukarno - during the former's visit to Indonesia in 1959, Vietnamplus reported.
The bilateral relationship, nurtured by the two late Presidents, will last forever, she believes, proposing the younger generation continue maintaining the ties.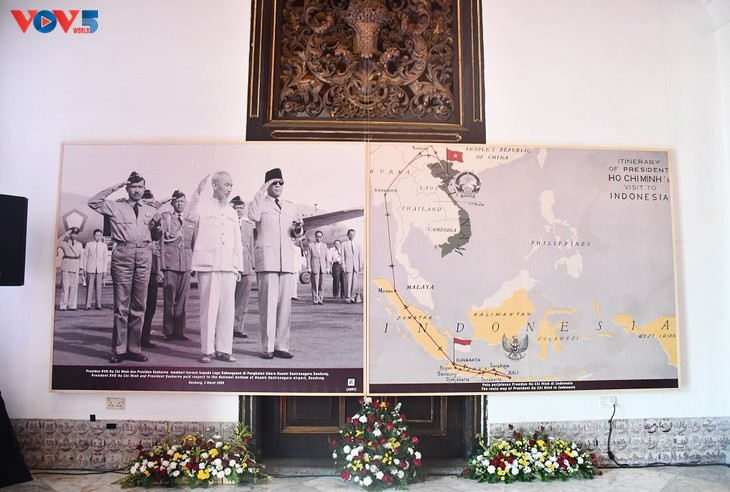 A photo features President Ho Chi Minh's visit to Indonesia Photo: VOV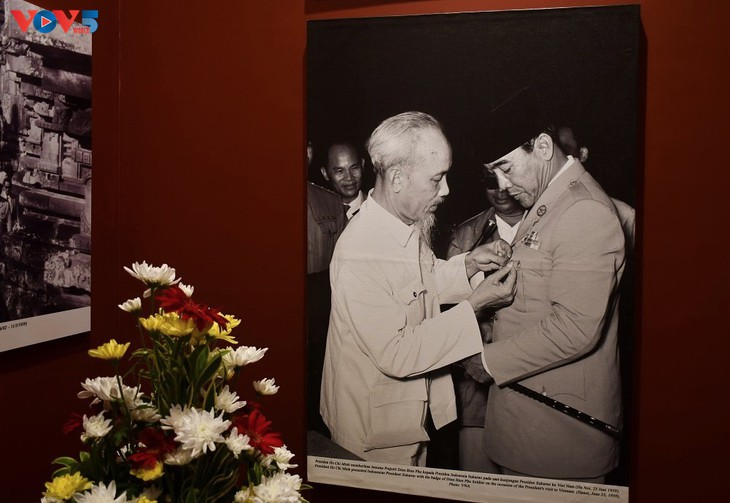 A photo features President Sukarno's visit to Vietnam Photo: VOV
Vietnamese Ambassador to Indonesia Pham Vinh Quang recalled the development milestones in bilateral relations over the past 65 years.
He introduced Vietnam's economic achievements and expressed his appreciation of the role and position of Yogyakarta.
Malie Nguyen