Czech: Vietnamese mother donated thousands of face masks for local residents
A kind-hearted Vietnamese mother has spent a lot of time to produce and donate thousands of face masks for local residents in Czech in order to fight against the COVID-19 pandemic.
Always ready with solutions for family's safety
On Feb 07, the Ministry of Health (Czech) announced the first case of an infected patient with new coronavirus (SARS-CoV-2). It was also the time Ms. Ngoc Ha started for her readiness toward the condition of the pandemic. "Food was on my top list to buy even when no infected case was confirmed at Czech at that time", she said. "In the meantime, the situation was really bad in Italia with high infected cases being announced. The coronavirus outbreak was attacking right at the time of Spring when many families traveling to Italy for skiing. And then the lockdown was issued right after that with very limitation of going outside during the curfew. Local people preferred online orders for foods and necessities, which made the e-commerce systems became too busy to meet customers' needs.
Ms. Ha, like many other women, put her most priority for storing up with foods. "I have three children with the youngest one is only 05 years old; hence, it is necessary to store foods logically. Milk, purified water, medicine, and vitamin, among many others, need to be available at home. And canned foods are more prioritized", she said. "What I wanna say is that I am trying to minimize going outside during the outbreak in order to ensure maximum safety".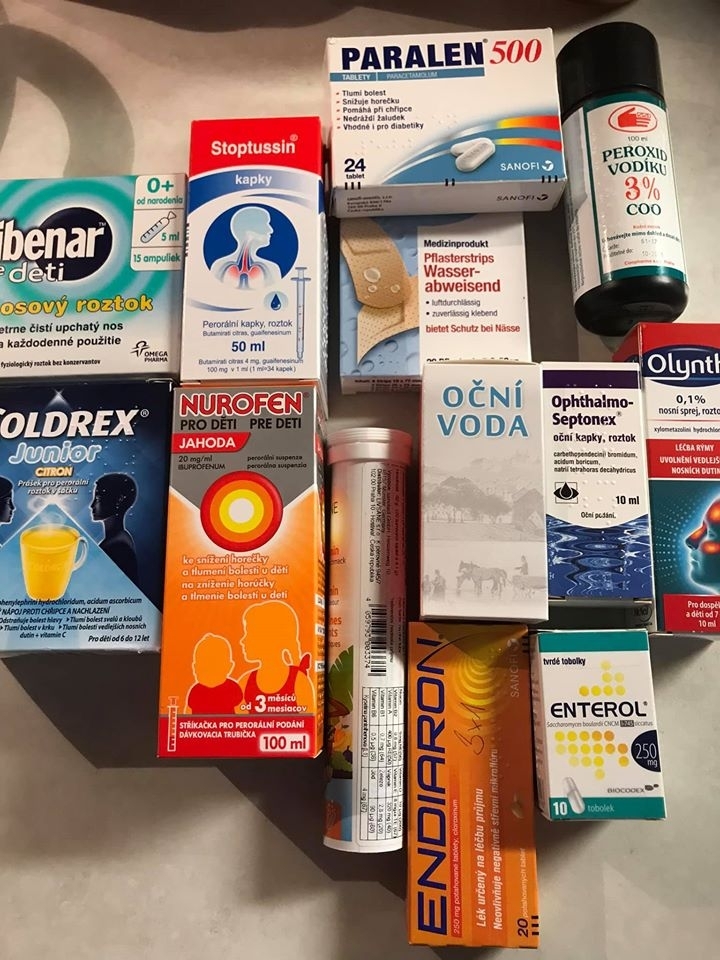 Basic medicine is available in the family
Hand in hand to support the community
Not only looking after her own family, Ms. Ha and a group of "Viet Kieu" also provided a lot necessary support to the local community from storing basic foods, medicine, gloves, sanitizing liquid, etc to making cloth face masks to donate to friends, relatives, health care centers, and local residents.
She recently posted on her Facebook sharing that, her 13-year-old daughter has spent a lot of time making face masks to donate to neighbors, school mates, and anyone around her school. This is such a meaningful activity from each individual in the society to help each other in the fight with coronavirus pandemic.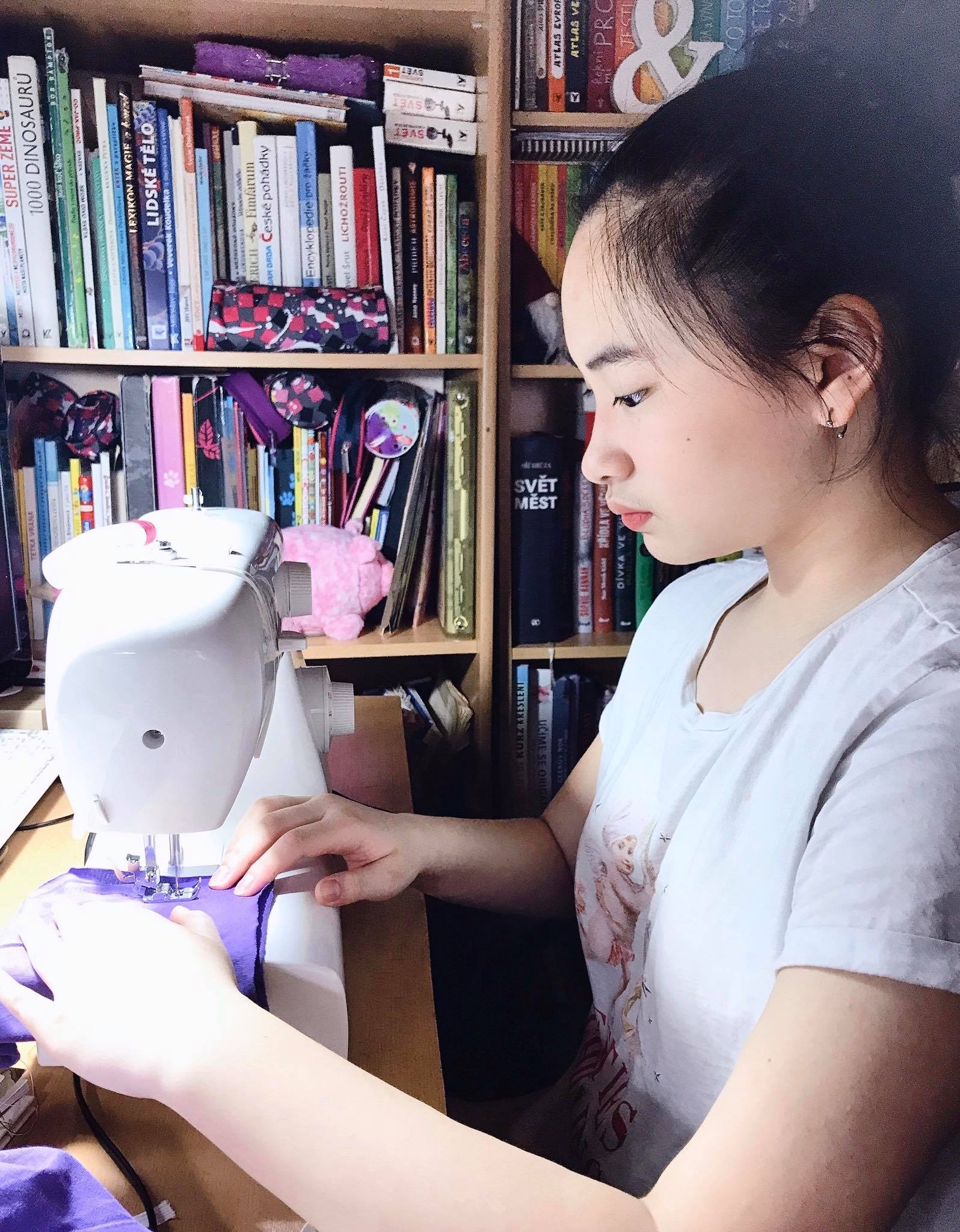 Ms. Ha's daughter is making face masks to donate to people in need
Feeling peaceful in the middle of the uncertainty
Listening to the piano playing by the little daughter, guiding the older daughter baking cakes, helping the little son with his homework, etc… are favorite daily activities of Ms. Ha. She said that, although having to be around inside the house all day long, she does not feel bored at all. Yes, a little bit worries but not terrified. Instead of sticking to digital devices like smartphones or iPad, why not encourage all family members to cook, draw, play, and watch movies together? The day will surely pass by interestingly.
"Of course I am a human being, and I am worried about the situation. However, I am not in a negative mood. The same with my children. The closure of their school does not affect much to their normal studies since they are still having online classes. More importantly, they feel useful when giving a hand to help people around them. They surely learned a lot of life skills from those social activities.
Regarding her business, Ms. Ha and her friends own many restaurants in shopping malls and supermarkets. During the lockdown, they have received timely financial support from the Government, which made them feel happy. Also, a number of supporting packages from the Government spending to help businesses overcome the difficulties make everyone feel secure, and they are willing to stay at home for fighting with the COVID-19. When the pandemic is over, we will be able to work hard again to get more income later.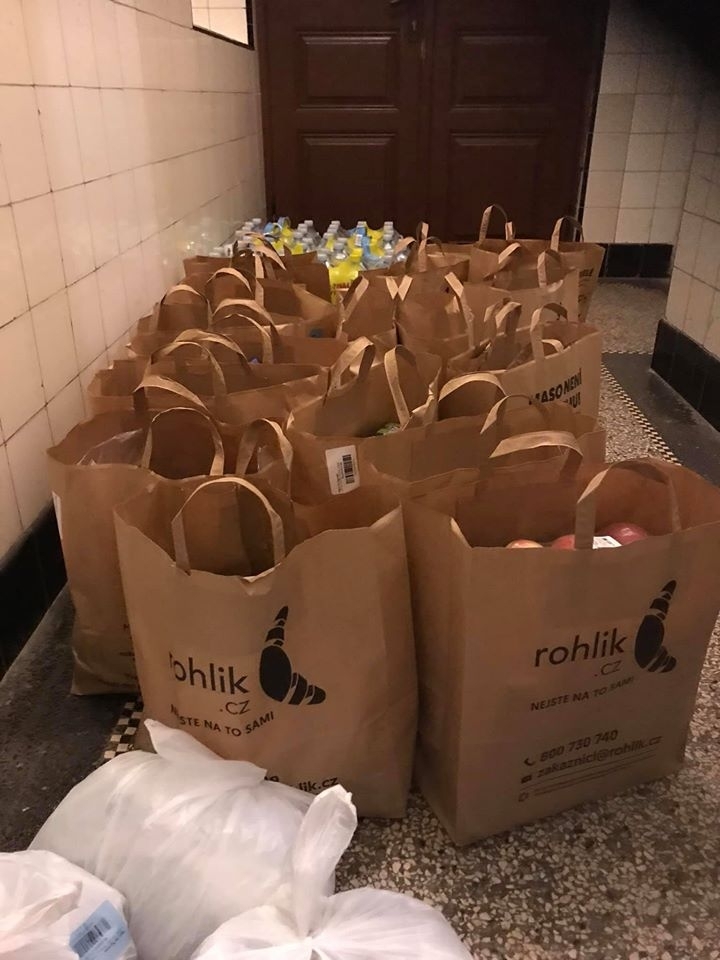 Everything is ready for the lockdown
When I asked Ms. Ha if she would like to come back to Vietnam or not, she responded without any hesitation. "Who knows what will happen when traveling by airplanes back to Vietnam without any risk? Then we should stay where we are staying. However, if any of my staff want to fly back to Vietnam this time, I will be happy to buy air tickets for them so that they will have time together with their families in Vietnam. Moreover, I also frequently update the situation here in Czech so that my family and friends in Vietnam will have more information about my life currently in Czech. Although Czech is a small country, as far as I have observed, the Government has been doing all that they can do to ensure the safety of its citizens. Hence, we all feel happy and strongly believe that we will win the game", she said.
Written by Pham Nguyen. Translated by Tony Nguyen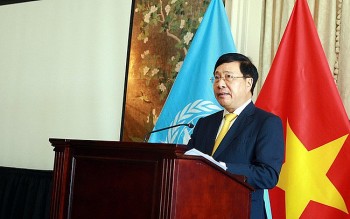 Friendship
Deputy Prime Minister Pham Binh Minh has asserted Vietnam's strong support for and commitment to the UN's role in leading and coordinating multilateral efforts to respond to global challenges.