Covid-19 field hospital established in only four hours in Hanoi
A field hospital comprising 64 beds was set up within four hours on February 9 in Hanoi as part of efforts to fight the Covid-19 pandemic in the capital city.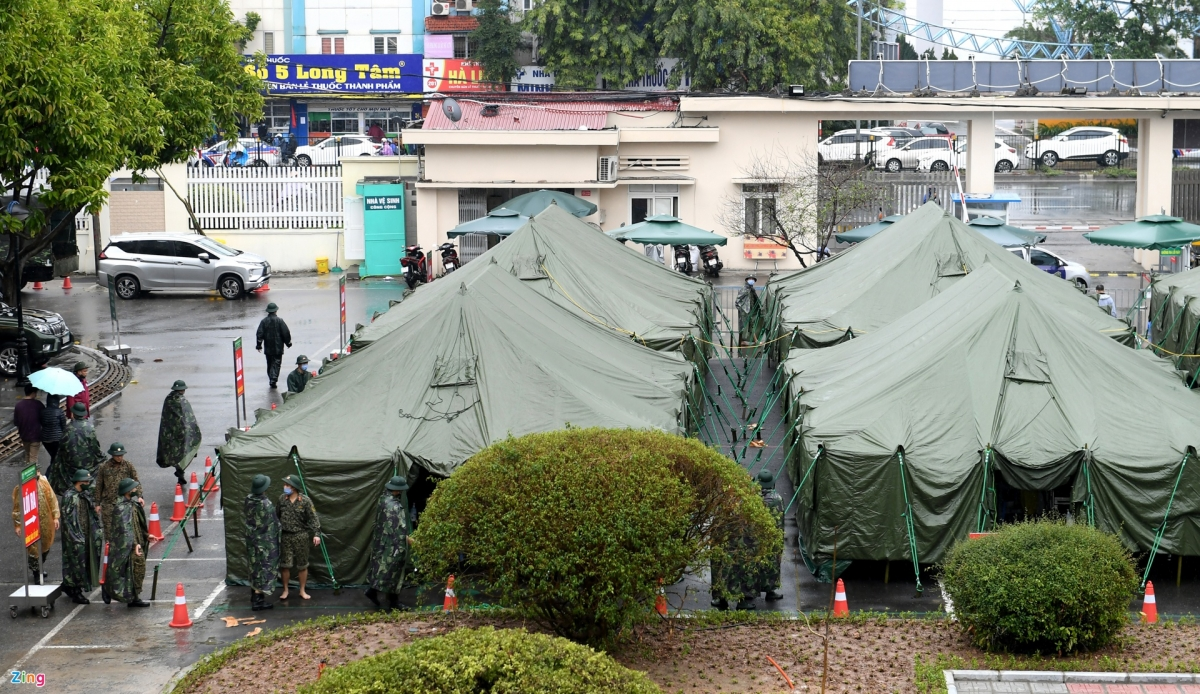 Photo: Zing News
The Hanoi Capital High Command, working in co-ordination with Bach Mai Hospital, has erected the field hospital aimed at assisting in the local fight against COVID-19, VOV reported.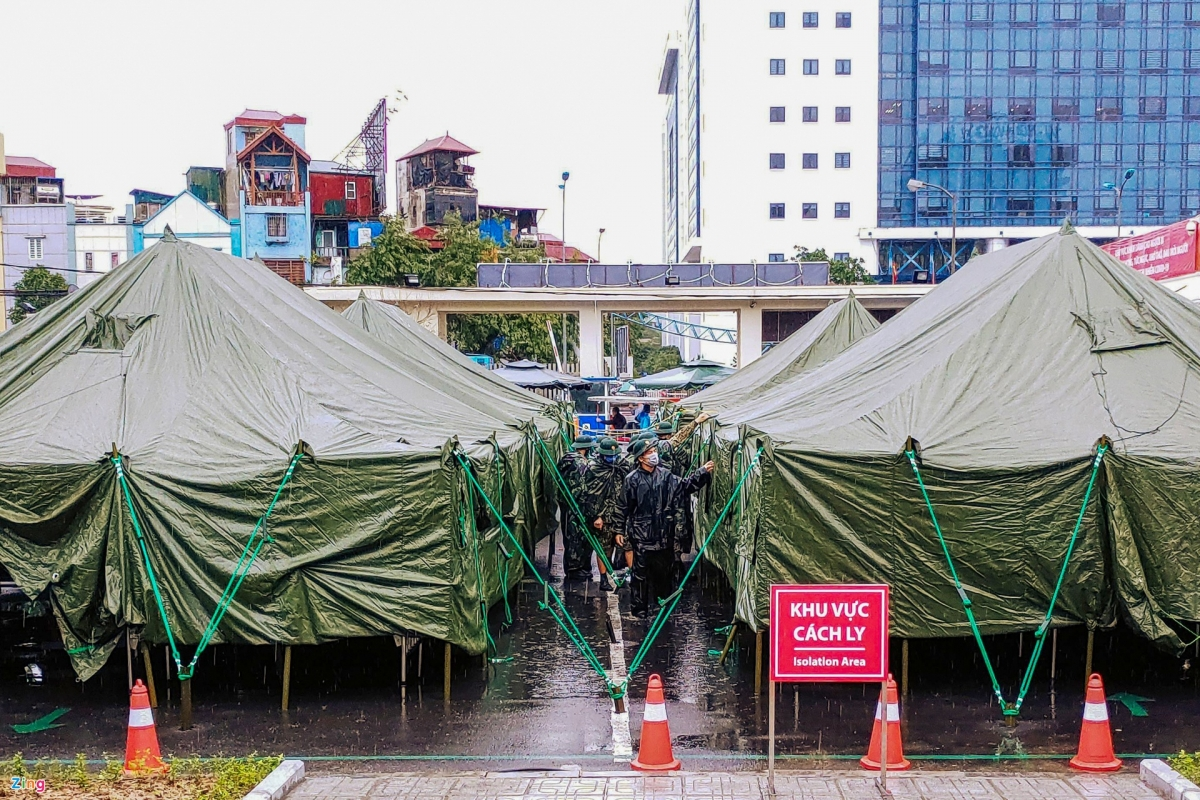 Photo: Zing News
The hospital is located inside Bach Mai Hospital and has been put up in order to monitor cases showing flu-like symptoms such as a fever, a cough, and shortness of breath.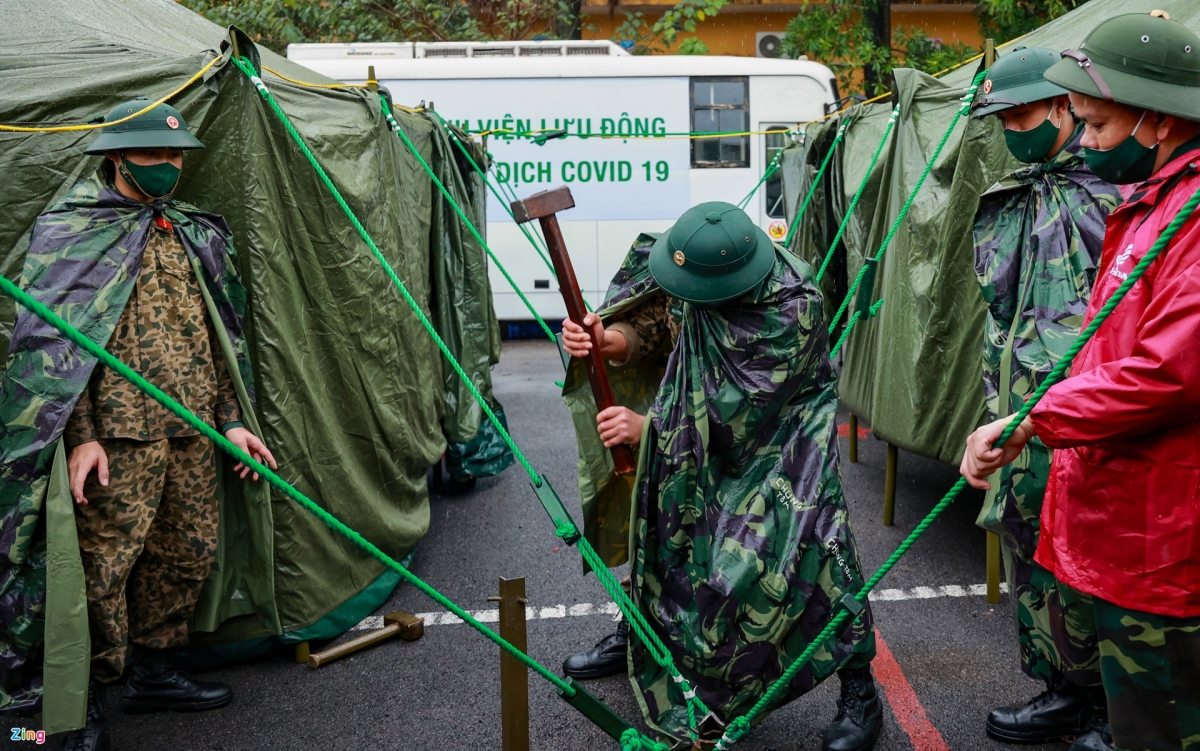 Photo: Zing News
It has been erected after four hours of hard work by soldiers of the Hanoi Capital High Command.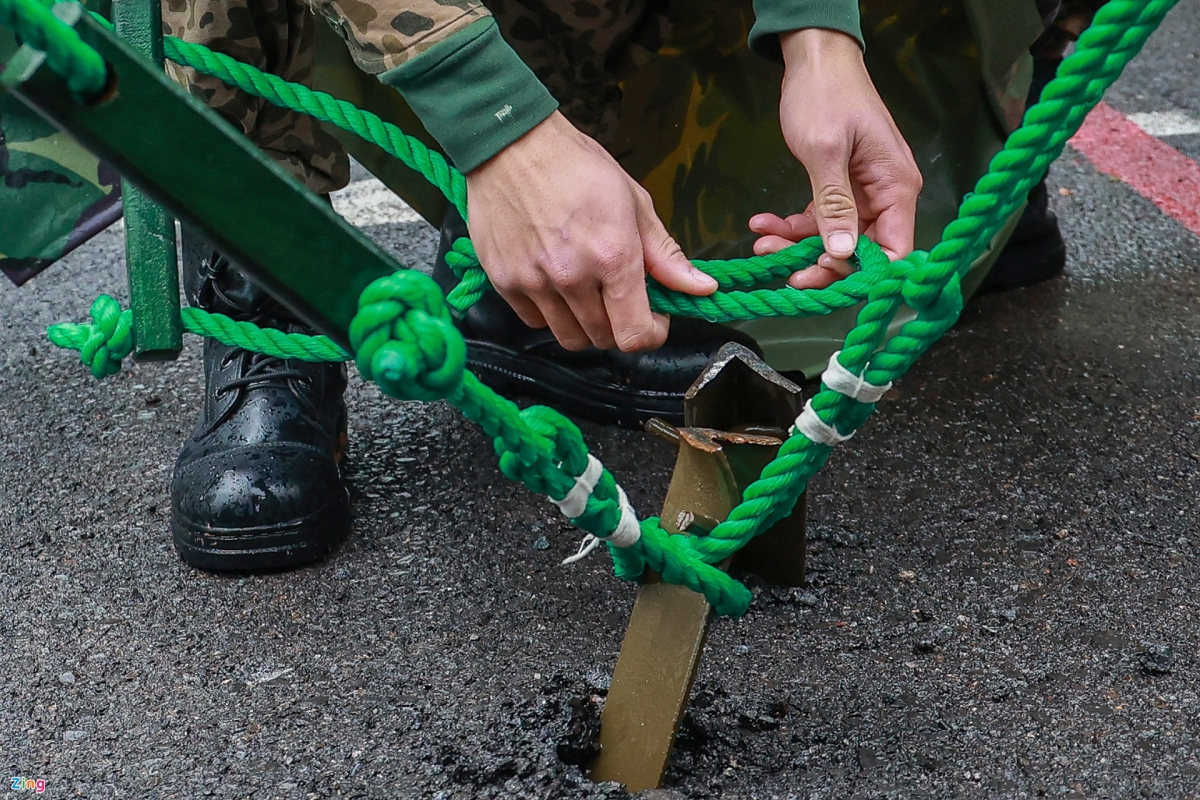 Photo: Zing News
With the field hospital being built outdoors, the iron poles which hold the structure up can be put straight down into the hospital yard.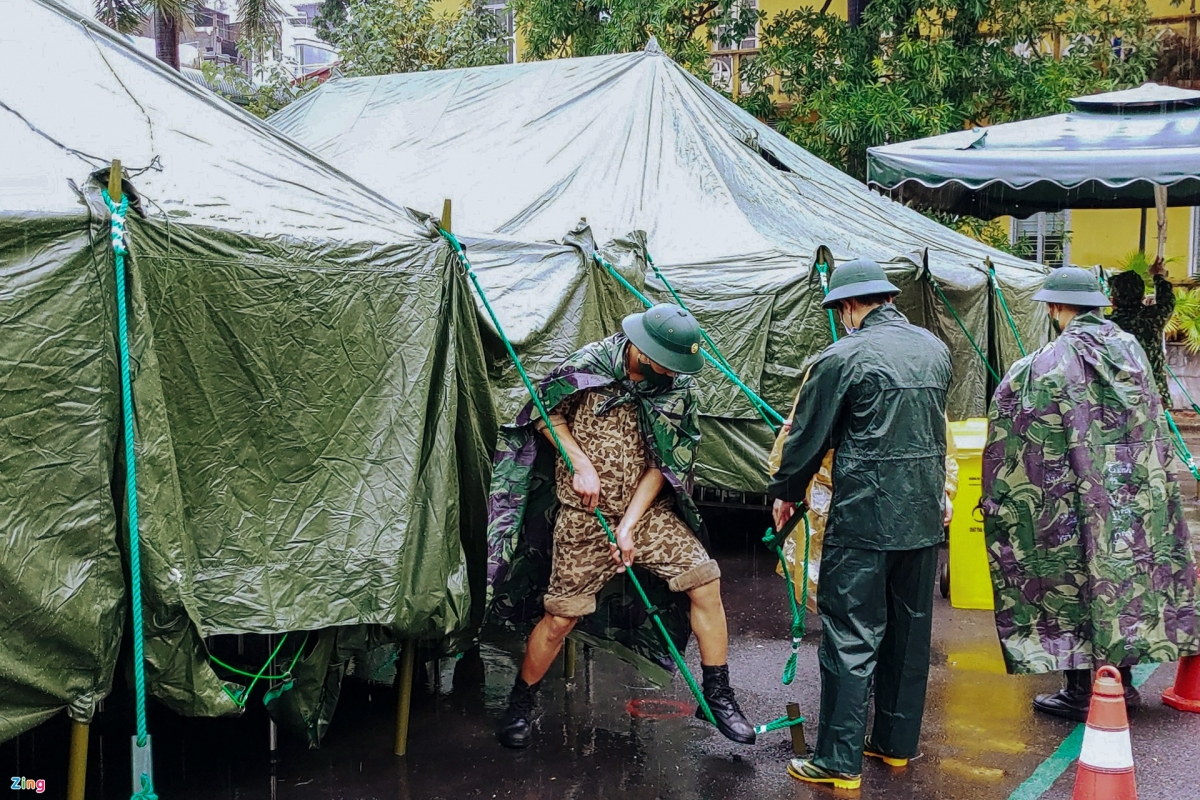 Photo: Zing News
Duong Duc Hung, deputy director of Bach Mai, said the field hospital has been set up as a precautionary step since the Lunar New Year festival is just days away and the pandemic remains unpredictable.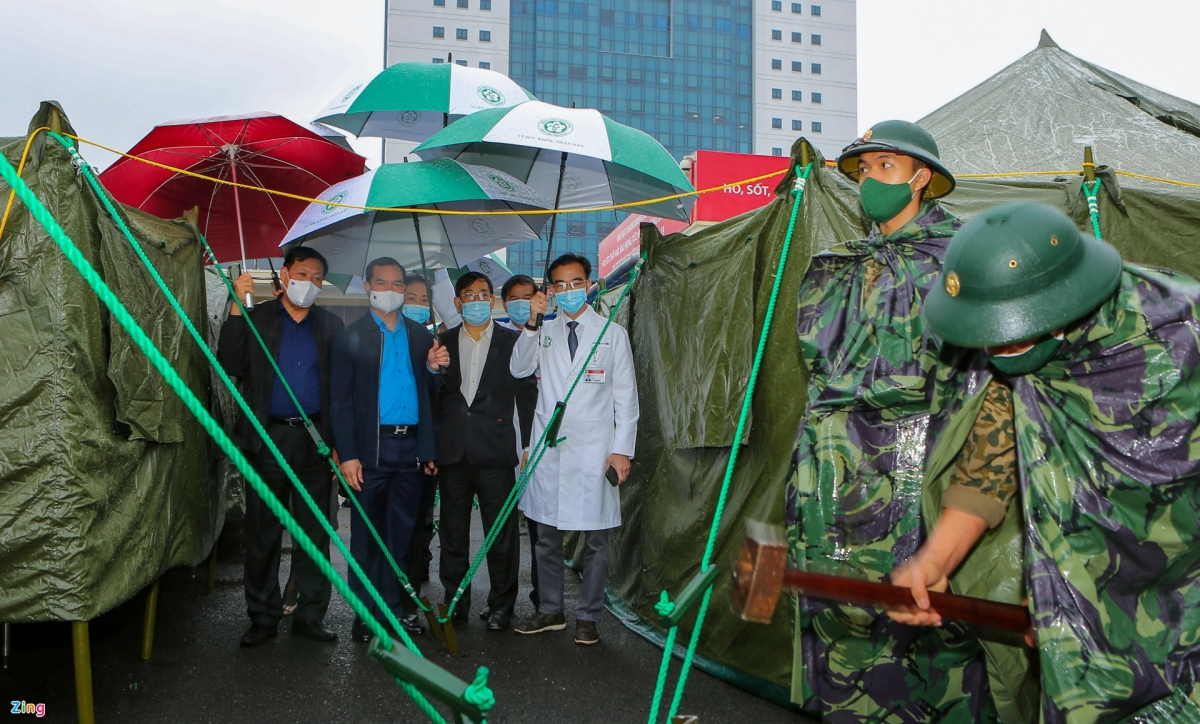 Photo: Zing News
Leading health specialists inspect the site before it goes into operation.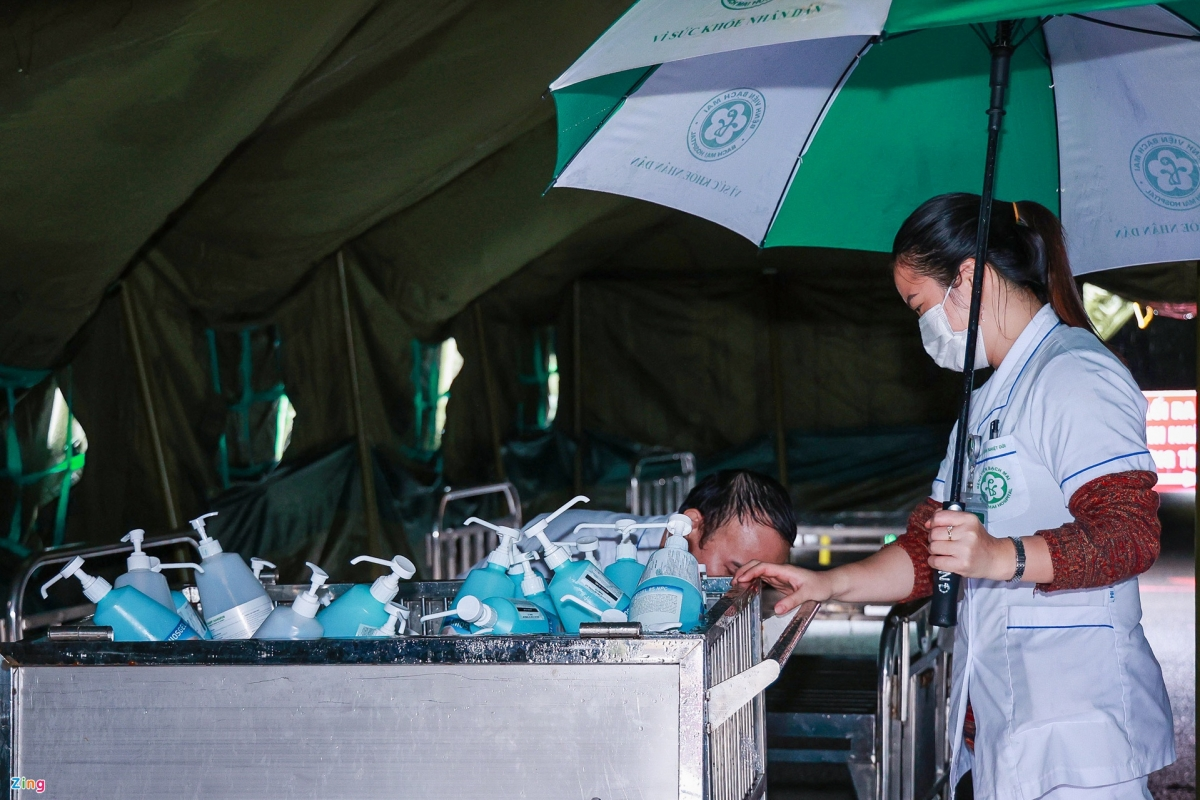 Photo: Zing News
Workers prepare all necessary equipment for the field hospital.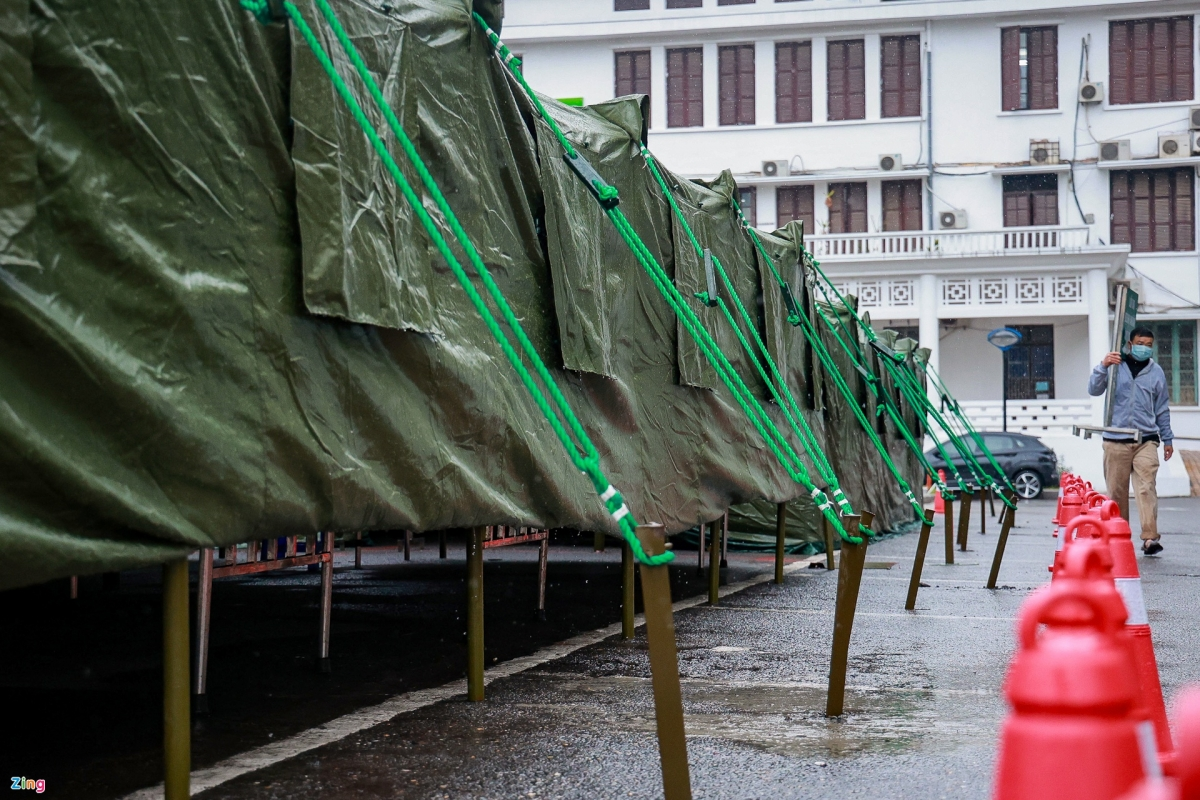 Photo: Zing News
This is the second time that Bach Mai Hospital has set up a field hospital to contribute to the COVID-19 fight. Back in March, 2020, a field hospital containing 140 beds was set up to combat the pandemic.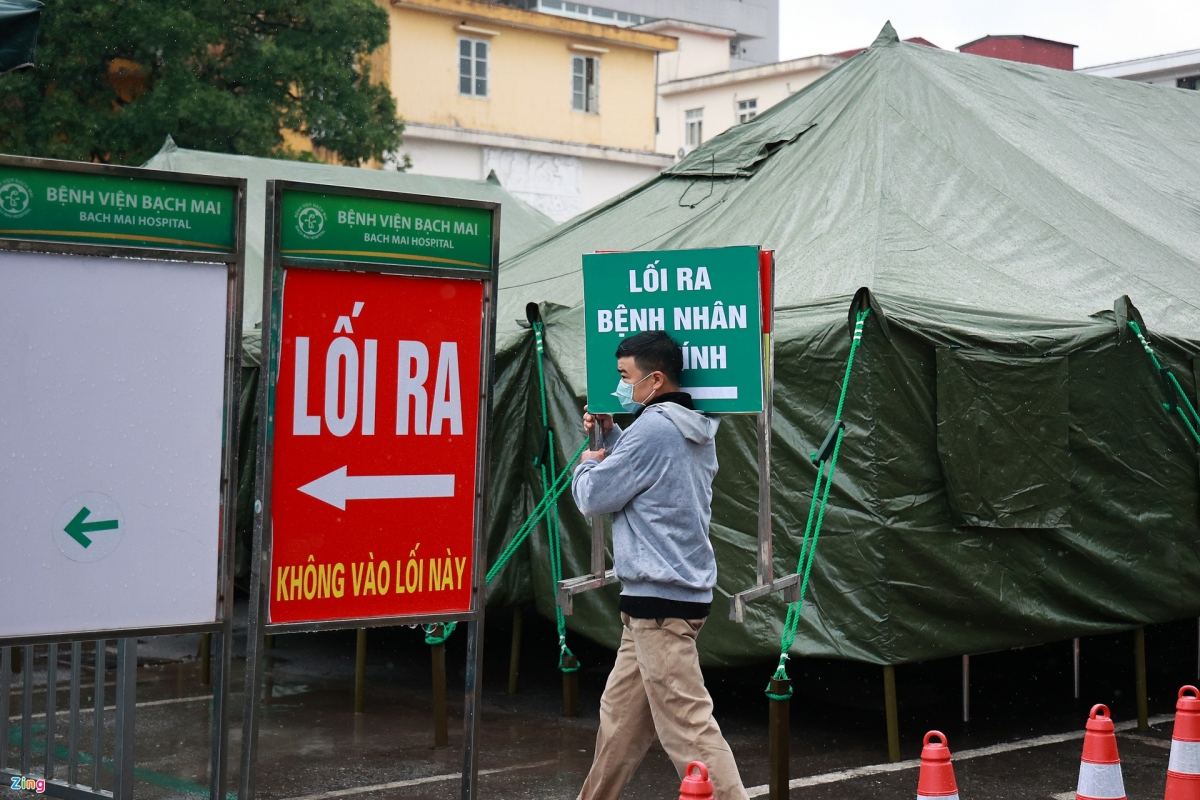 Photo: Zing News
The hospital is equipped with X-ray, ultrasound and ECG machines, according to VNExpress.
People with coronavirus symptoms like cough, fever and breathing difficulty would be screened and isolated, preventing possible contamination of other areas in the hospital, he said.
If there is a surge in the case load and the National Hospital for Tropical Diseases, one of the frontline hospitals in the Covid-19 fight, cannot cope, the field hospital would lend a hand, he said.
"But I hope the field hospital will never need to be used."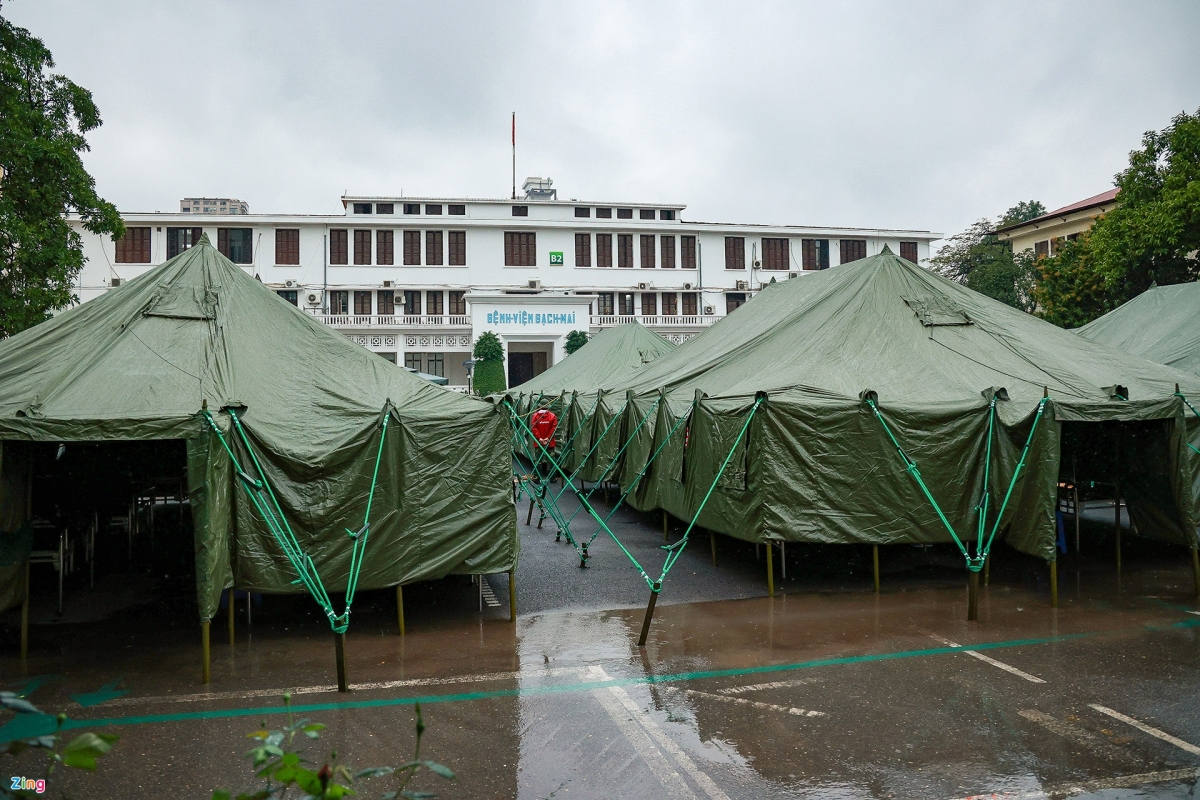 Photo: Zing News
Bach Mai hospital also helped the northern Dien Bien and Hai Duong provinces erect field hospitals with hundreds of beds.
Hanoi has recorded 26 Covid-19 cases since Jan. 28 as community transmissions resurfaced in Vietnam.
Sixteen cases of COVID-19 were reported in the past 12 hours to 6pm on February 9, including 13 locally-transmitted cases, according to the National Steering Committee for COVID-19 Prevention and Control.
Among the community cases, six were in Hai Duong, two each in Hanoi, Hung Yen province and Ho Chi Minh City, and one in Gia Lai, said Vietnamplus.
Three imported cases were quarantined immediately after arrival. Two of them are Vietnamese citizens, with one returning from Japan and the other from the US. The third is a Costa Rica citizen arriving from the US.
The national count now reaches 2,068, with 1,176 local cases.
Two more patients were given the all-clear, raising the total recoveries to 1,474, while the number of fatalities remained at 35.
Among patients still under treatment, 14 have tested negative for SARS-CoV-2 once, 14 twice and four thrice.
More than 99,850 people are being quarantined across the country.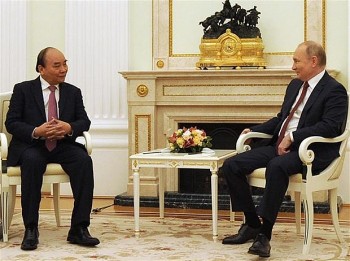 National
An article in Russia's independent newspaper focused on the Vietnam-Russia relationship and the significance of President Nguyen Xuan Phuc's visit to Russia from Nov. 29 to Dec. 2.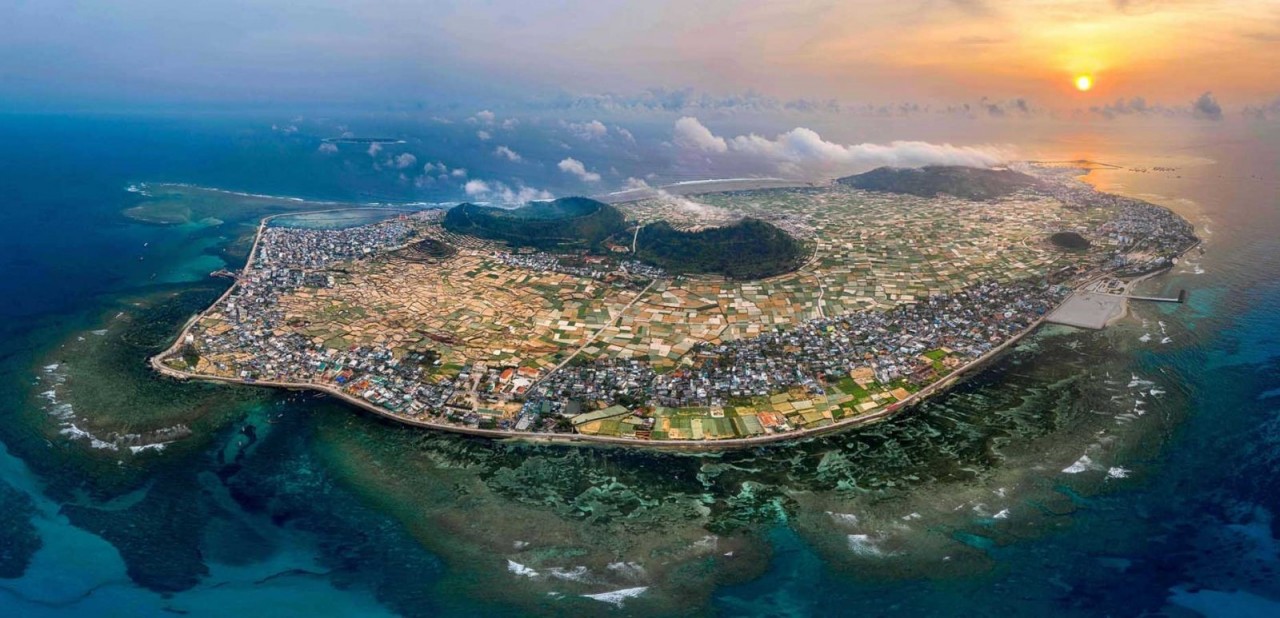 Viet's Home
Dozen of beautiful photos from the "Homeland View from the Sea" national photo contest will be featured in a 2022 calendar.
December 04, 2021 | 12:35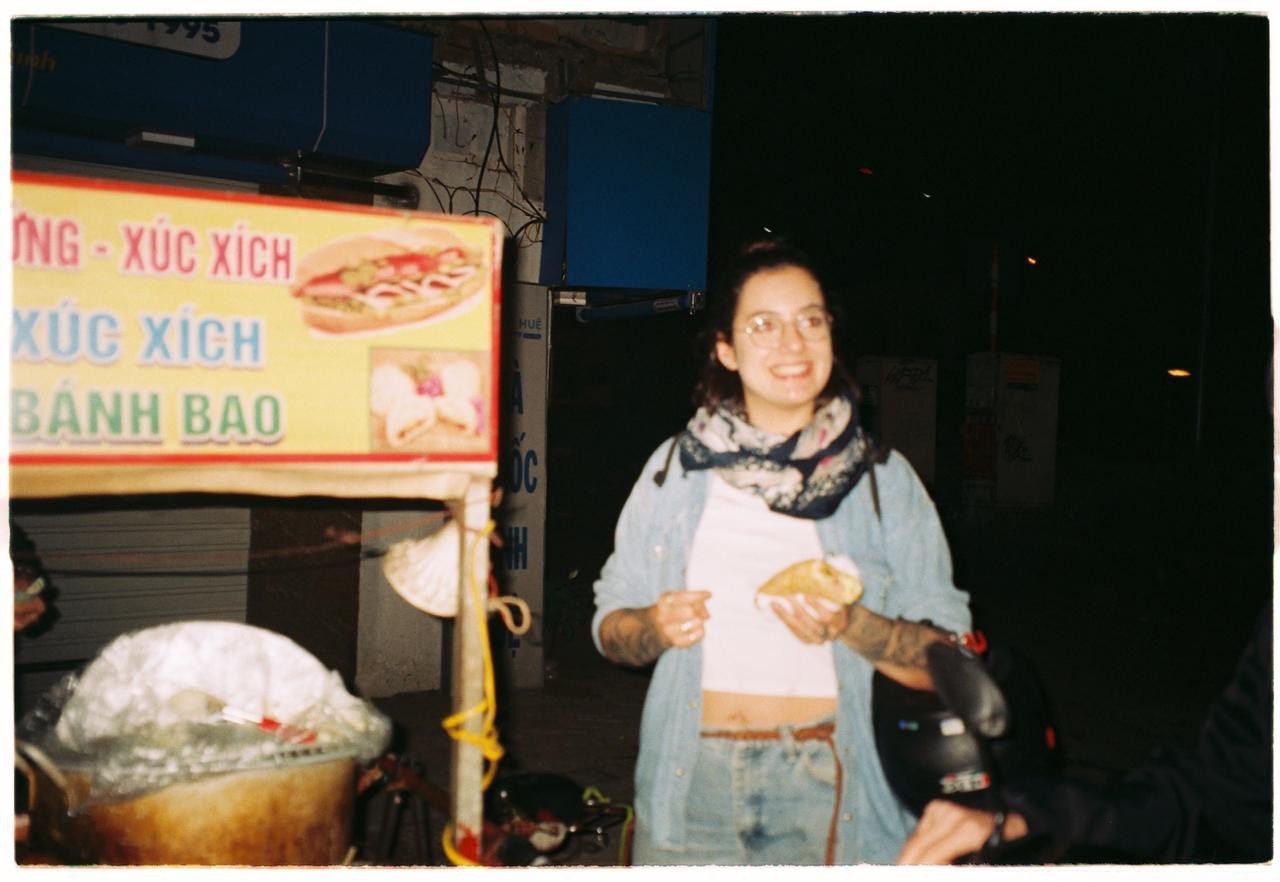 Expats in Vietnam
Charlotte left her homeland Switzerland in 2019 to start a new life in Vietnam, the place she calls the second home.
December 04, 2021 | 08:49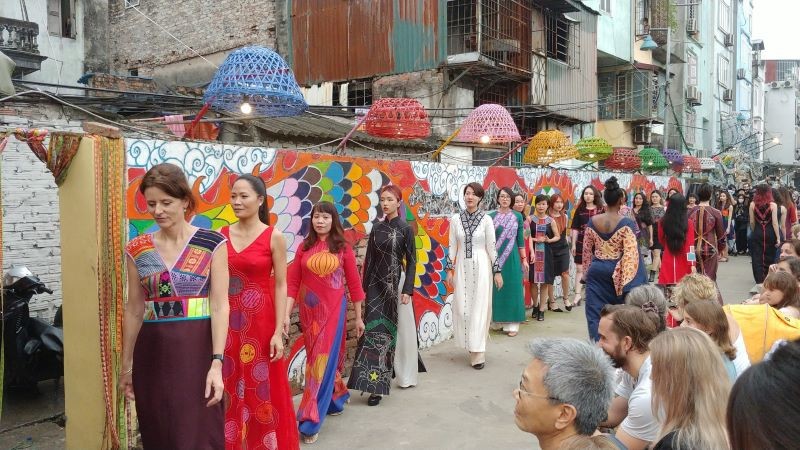 Expats in Vietnam
The Chula Road represents the art lovers' gratitude to Diego Chula - the Spanish artist who has made many contributions to Vietnamese creative urban culture for the past 20 years.
December 04, 2021 | 08:42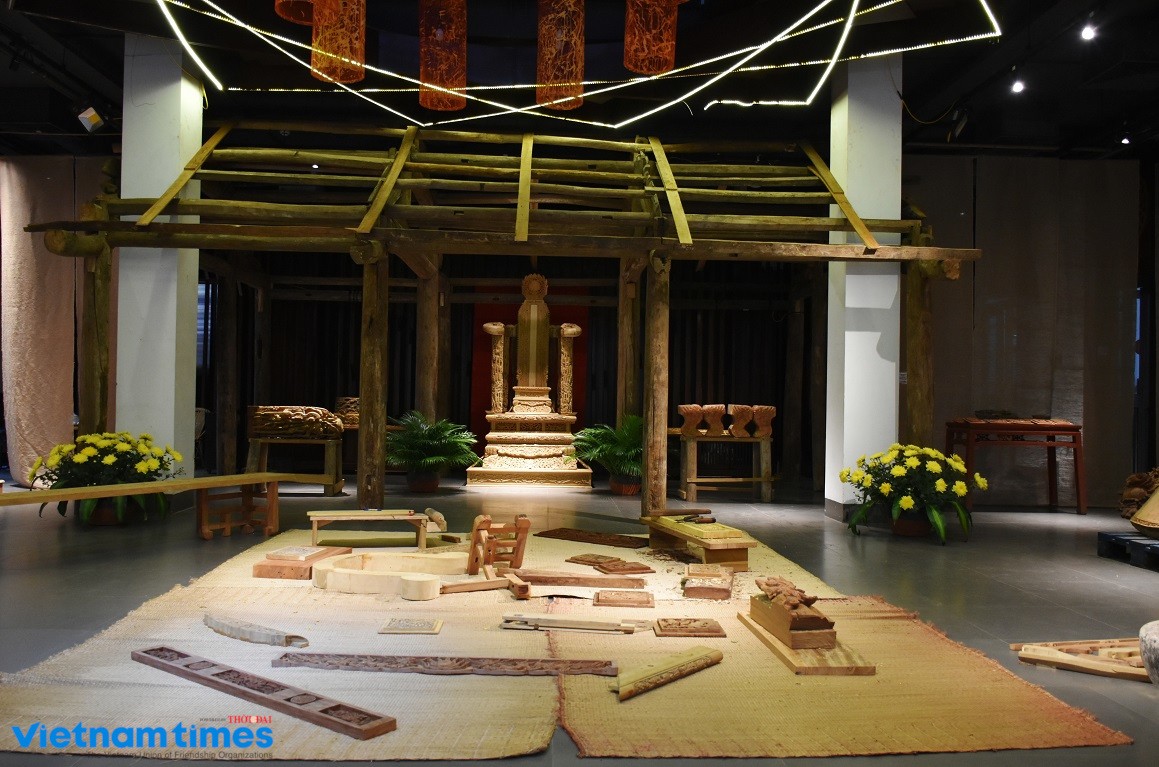 Viet's Home
Established in 2015, Hanoi Old Quarter Cultural Exchange Center has been a gathering spot for those who love to learn about Vietnamese traditional culture and architecture.
December 03, 2021 | 23:33