Vietnam COVID-19 Updates (Feb 10): 17 new cases, detail regulation on treatment fee
Seventeen cases of COVID-19 were reported in the past 24 hours to 6 am on February 10, including 14 locally-transmitted cases, according to the National Steering Committee for COVID-19 Prevention and Control.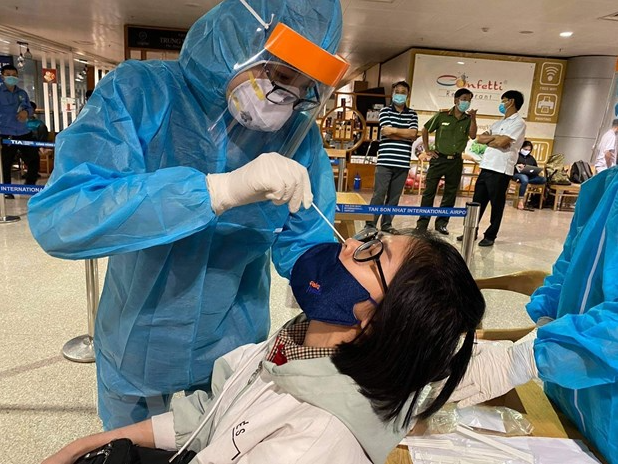 Photo: VNA
17 new cases
Sixteen cases of COVID-19 were reported in the past 12 hours to 6 pm on February 9, including 13 locally-transmitted cases, according to the National Steering Committee for COVID-19 Prevention and Control.
Among the community cases, six were in Hai Duong, two each in Hanoi, Hung Yen province and Ho Chi Minh City, and one in Gia Lai. Three imported cases were quarantined immediately after arrival. Two of them are Vietnamese citizens, with one returning from Japan and the other from the US. The third is a Costa Rica citizen arriving from the US.
Meanwhile, on the morning of February 10, 1 more locally-transmitted case found in Bac Giang. Thus, as of 6 o'clock on February 10, Vietnam had recorded a total of 1,177 cases of COVID-19 due to domestic infections. Vietnam has 99,854 people quarantined for having close contact or entry from the pandemic area. According to the report of the Treatment Sub-Committee, 1,474 cases of COVID-19 have been cured. Among the cases still being treated in medical facilities, 14 have received their first negative result,14 for the second time and 4 for the third time.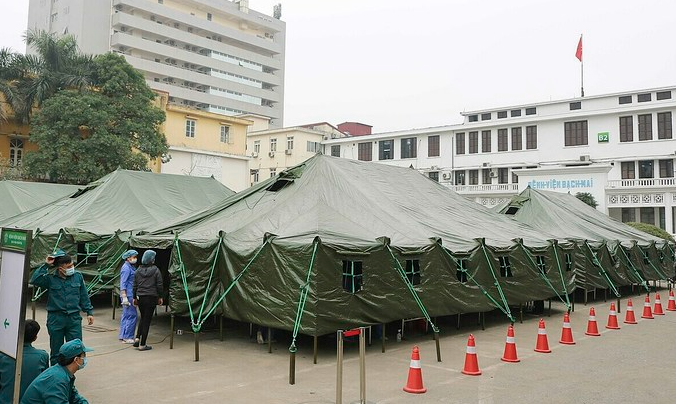 Photo: VN Express
Covid-19 field hospital erected in just hours in Hanoi
Hanoi's Bach Mai Hospital put up a field hospital for screening and treating Covid-19 patients on Monday, completing the task within four hours. The facility, set up together with the military's Hanoi High Command, is within the hospital itself and has eight tents and 64 beds.
Duong Duc Hung, deputy director of Bach Mai, said the field hospital has been set up as a precautionary step since the Lunar New Year festival is just days away and the pandemic remains unpredictable. It is equipped with X-ray, ultrasound, and ECG machines.
People with coronavirus symptoms like cough, fever, and breathing difficulty would be screened and isolated, preventing possible contamination of other areas in the hospital, he said. If there is a surge in the caseload and the National Hospital for Tropical Diseases, one of the frontline hospitals in the Covid-19 fight, cannot cope, the field hospital would lend a hand, he said.
Bach Mai had put up a similar field hospital in March last year when it was locked down after briefly becoming a Covid-19 hotspot. It also helped the northern Dien Bien and Hai Duong provinces erect field hospitals with hundreds of beds.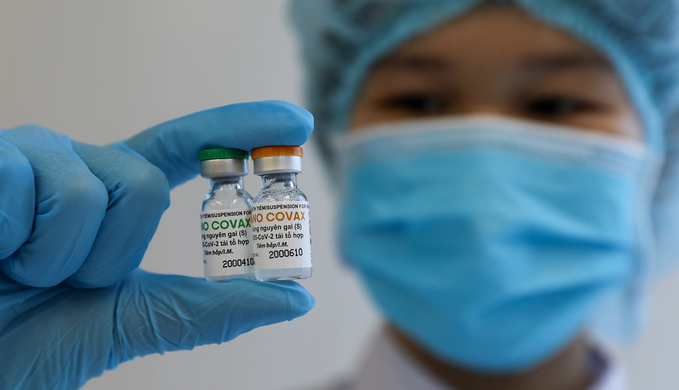 Photo: VN Express
Vietnam's Covid-19 vaccine effective on variants: university
Nanocovax, a Vietnamese Covid-19 vaccine, is said to have an effect on coronavirus variants following the first phase of human trials, according to Vietnam Military Medical University. The first phase of human trials for Nanocovax, which began last December, recently ended with 120 vaccine shots administered to 60 volunteers. The volunteers were split into three groups to be injected with three vaccine doses: 25 micrograms, 50 micrograms, and 75 micrograms in two shots, 28 days apart.
Preliminary findings revealed Nanocovax shots are safe, generate a high immune response, and have an effect on coronavirus variants, the government news portal on Tuesday cited Vietnam Military Medical University under the Ministry of National Defense, which oversaw the trials.
Most volunteers have enjoyed stable health following the shots. Some side effects include pain at the site of injection or light fever. Further analysis is underway to determine the proper doses for the second phase of human trials, expected to begin after the Lunar New Year Festival in mid-February and involve 560 volunteers committed for six months.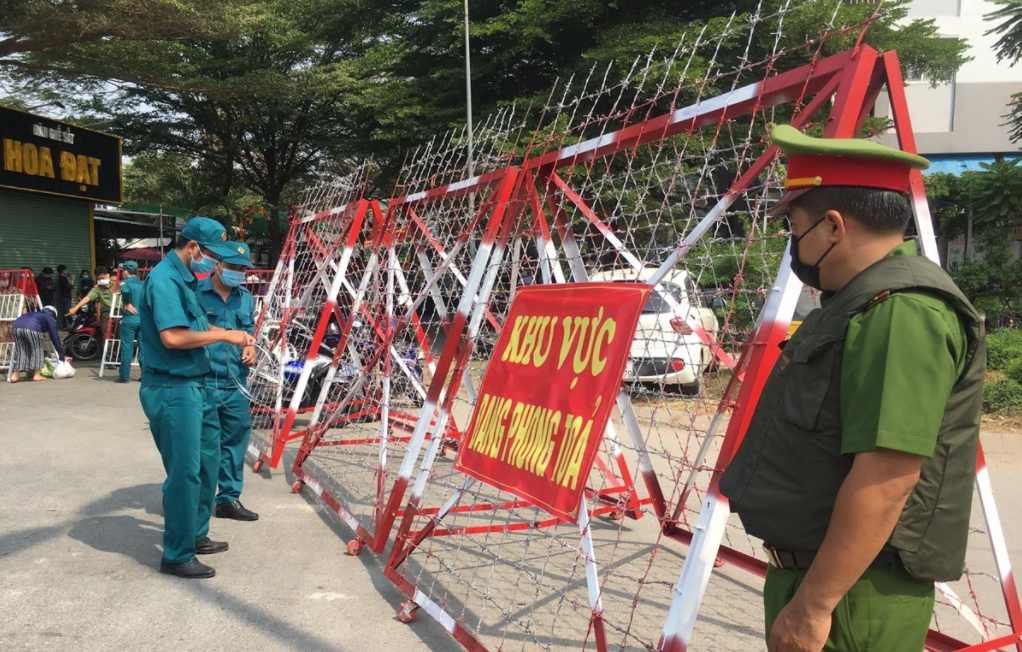 Photo: Vietnam Plus
Detail regulation on treatment fee released
The Government has just issued Resolution 16/NQ-CP on costs of medical isolation, medical examination and treatment, and some specific regimes in COVID-19 epidemic prevention and control.
Accordingly, in terms of medical isolation costs, medical examination, and treatment expenses during medical isolation, foreigners and overseas Vietnamese who enter Vietnam that is not required to concentratedly isolated must comply with the medical agency's order for SARS-CoV-2 screening test and pay for the test at their own expense. The above rule does not apply to high-level diplomatic missions; investors, business managers, experts, guests invited by Ministers, Heads of ministerial agencies, Governmental agencies, and Chairmen of the People's Committees of provinces.
Foreigners, overseas Vietnamese entering Vietnam who are subject to concentrated medical isolation must have valid international health insurance with the scope of payment covering the length of stay in Vietnam must be isolated at hotels and resorts. Their self-pay expenses include the cost of transportation from the place of entry to the quarantine facility; costs of SARS-CoV-2 screening testing at current health service rates; expenses for food, accommodation, and living.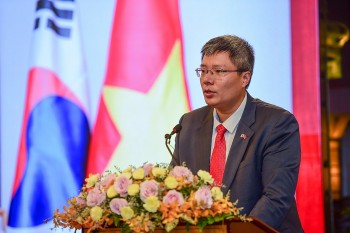 Viet's Home
Tran Hai Linh, member of the Central Committee of the Vietnamese Fatherland Front, chairman of the Vietnam-Korea Business & Investment Association (VKBIA) shared with the Vietnam Times about strengthening the capacity to promote Vietnamese culture to the world.