The One of a Kind 'Tiny Village' in Hue
For fans of Lord of the Rings, Hue's Bach Ma mountain offers magical vibes.
Any Vietnamese can easily explore this beautiful 'tiny village' without having to 'go abroad'. This Hobbit Village in Hue is located in the Bach Ma Village tourist area, also known as Bach Ma Sliding Waterfall. The resort is located near Bach Ma mountain surrounded by green forests, 40km south of Hue city center.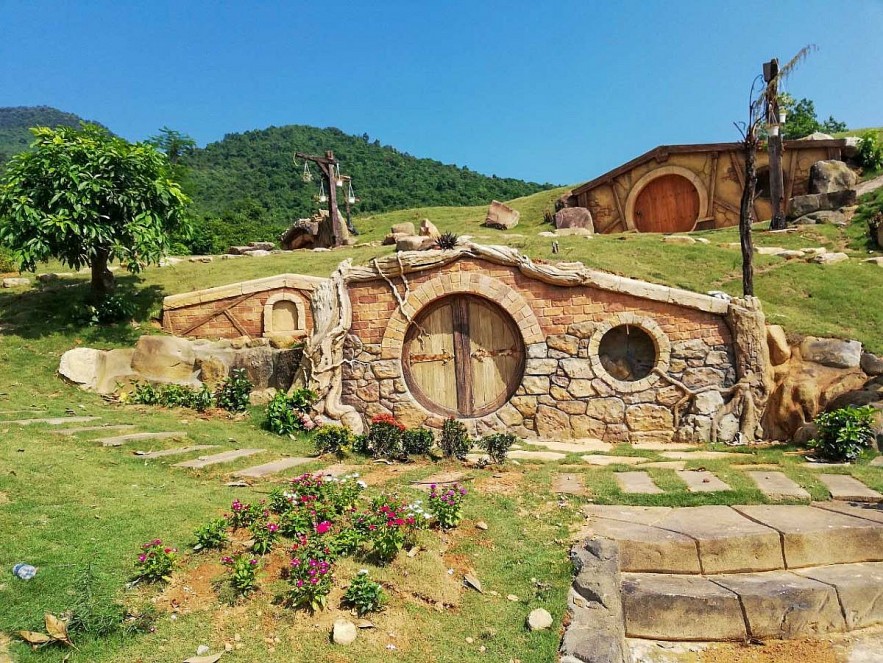 Photo: sgtiepthi.vn
The whole village seemed to be submerged in the ground. It is both mysterious and stimulates the adventurous spirit of visitors. The path is a combination of stones and two rows of green grass. In front of each house is also decorated with lovely sheep statues.
Photo: sgtiepthi.vn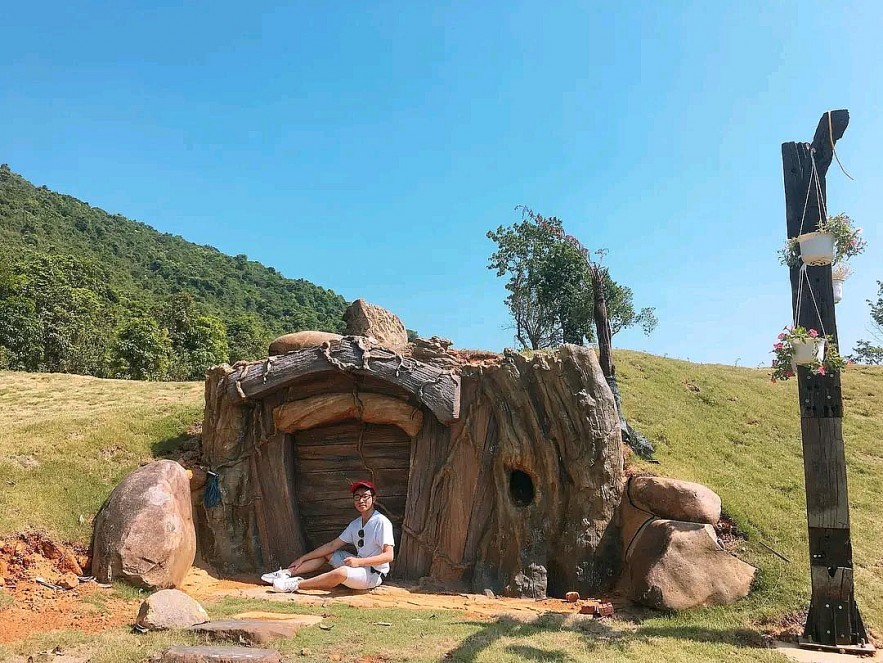 Photo: sgtiepthi.vn
Visitors can stay overnight at Bach Ma Village with a camping tent service. Besides, they will also have the opportunity to freely experience bathing in natural springs, sliding waterfalls, enjoying the local cuisine, or lighting campfires.
The camping area at night is quite impressive thanks to its peaceful and airy space and professional service. The lighting system at night is also highly appreciated, contributing to a more shimmering and fanciful scene.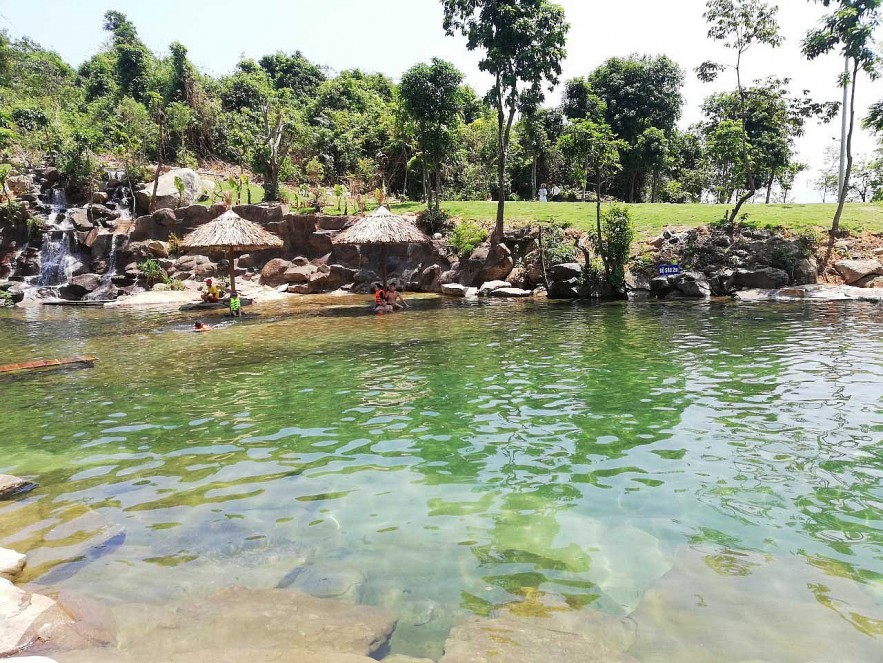 Photo: sgtiepthi.vn
At Bach Ma Village, next to Hobbit houses, people can visit a green garden with many flowers, waterfalls, and a clear blue lake. If they go further, they will reach the natural waterfall area close to the tropical monsoon forest with a relatively intact ecosystem and the Smurf village suitable for families with young children.
Photo: sgtiepthi.vn
To get here, visitors can go by car or motorbike. If the starting point is Hue City, they will have to move in the direction of National Highway 1A (towards Da Nang). When they reach Phu Loc town, there will be a signboard showing the way to Bach Ma National Park, turn right on Tran Dinh Tuc street, then turn left on Le Thuc Khanh street for a bit more will come to Bach Ma Village tourist area.
If visitors start from Da Nang, they will have to move towards National Highway 1A (to Hue). Then turn left to Tran Dinh Tuc street and continue on Le Thuc Khanh street. It takes about 7 minutes to get there.
The ticket prices for visitors are considered reasonable. People can refer to the ticket price below: The price for visitors is VND 150,000 (USD 6,35) per ticket; For those who want to camp overnight, the price will be VND 200,000 VND (USD 8,47) per ticket. The resort has an additional fee for children under 1m3 tall of VND 60,000 (USD 2,54) per ticket and children under 90cm can enter for free.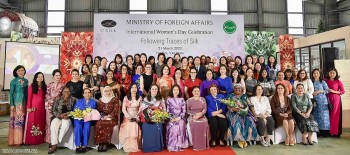 Friendship
Female ambassadors, representatives from diplomatic corps and international organizations, along with spouses of diplomats in Vietnam gathered together to find about more about silk weaving and silk products in Vietnam.