Five destinations in Vietnam should be in your post-COVID-19 travel bucket list 
Five destinations that continuously gain lauds from international media thanks to their enthralling scenes, stunning beach and crystal sands namely Phu Quoc, Danang, Phu Yen, Quy Nhon, Nha Trang should be in your bucket list after the COVID-19 pandemic at ease. 
Danang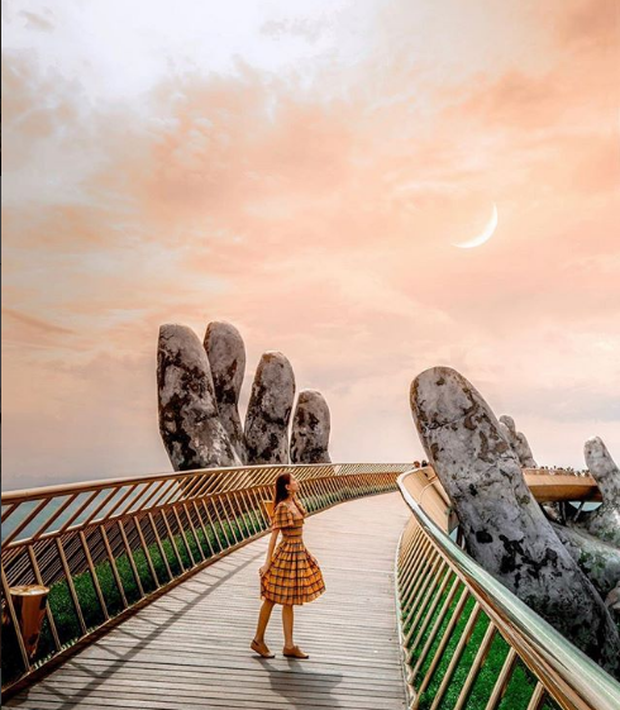 The Golden Bridge hung on two giant hands is one of the weirdest but stunning attractions in Danang.
The Golden Bridge with unique architecture nested at the height of 1,414m from the sea level in Ba Na Hill is one of the most notable spots in Danang that is usually flocked with domestic and international visitors.
Danang is an emerging tourist destination in the south-central of Vietnam with stunning My Khe beach stretching from the Son Tra peninsula to Ngu Hanh Son mountain in 10 km length. It was listed as one of six best charming beaches on the planet. The destination attracts millions of arrivals annually.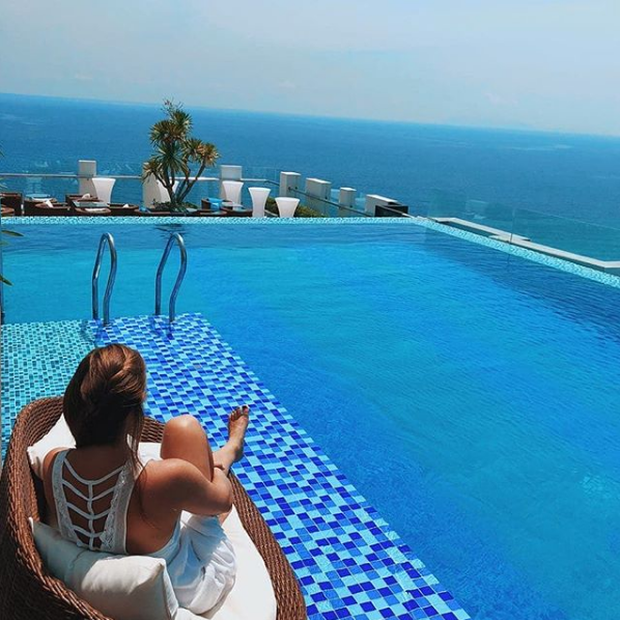 Photo Instagram.
After over one month of quarantine due to COVID-19, Danang city and Quang Nam province have gradually opened its doors for tourists. Series of 4 to 5-star hotels cost just around US$ 43 per night to lure tourists. Accommodation establishments along My Khe beach also offer favorable deals.
Besides, Danang is also famous for its cuisines with nice experience of street foods downtown.
Phu Yen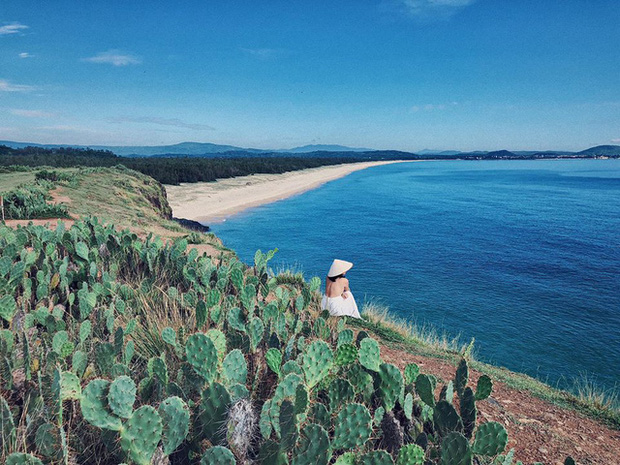 Bai Xep, Phu Yen. Photo by Hoai Minh Thuong.
Phu Yen located on the south-central coast is the first point on the Vietnamese mainland to welcome the sun every morning or in another saying, it is the land of the rising sun in Vietnam.
Ganh Da Dia is a seashore area of uniformly interlocking basalt rock columns located along the coast in An Ninh Dong Commune, Tuy An District in Phu Yen. It is an emerging destination for enthralling and imposing landscapes.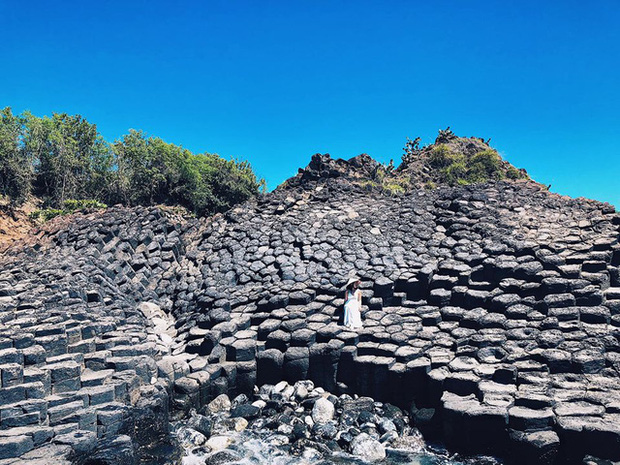 Ganh da dia, Phu Yen. Photo: Facebook Hoai Minh Thuong.
In social media, members of some travel groups have listed Phu Yen in their bucket list after COVID-19.
Guide.cmego once wrote: "A quiet province on the coast, it offers everything you want from a tranquil seaside destination including delicious seafood, deserted white sand beaches and stunning backdrops of green rolling hills. If you are looking for an off-the-beaten-track place to explore in Vietnam, save a few days for Phu Yen. You will be amazed at its beauty and diversity."
Quy Nhon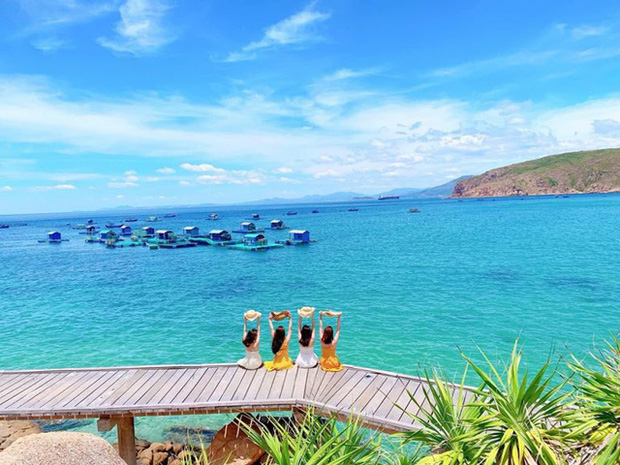 A Maldives in Quy Nhon. Photo: Viettravel.
The central coast city in Vietnam will bring arrivals so much comfort and pleasant when enjoying a vibrant summer. With several stunning beaches, Quy Nhon is also considered Vietnam's Maldives.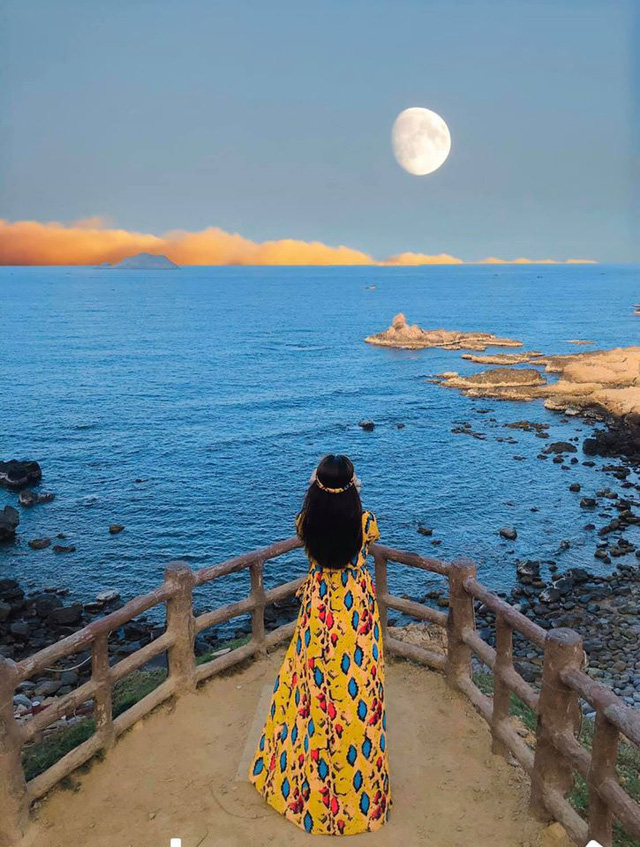 A romantic view of the sea. Photo: Thiana Tran.
Hon Kho is one of a worth-visit place when people arrive in Quy Nhon thanks to its peacefulness and untouched wilderness.
Nha Trang
According to the Lonely Planet, the world's largest travel publisher, the high-rise, high-energy beach resort of Nha Trang enjoys a stunning setting: it's ringed by a necklace of hills, with a turquoise bay dotted with tropical islands.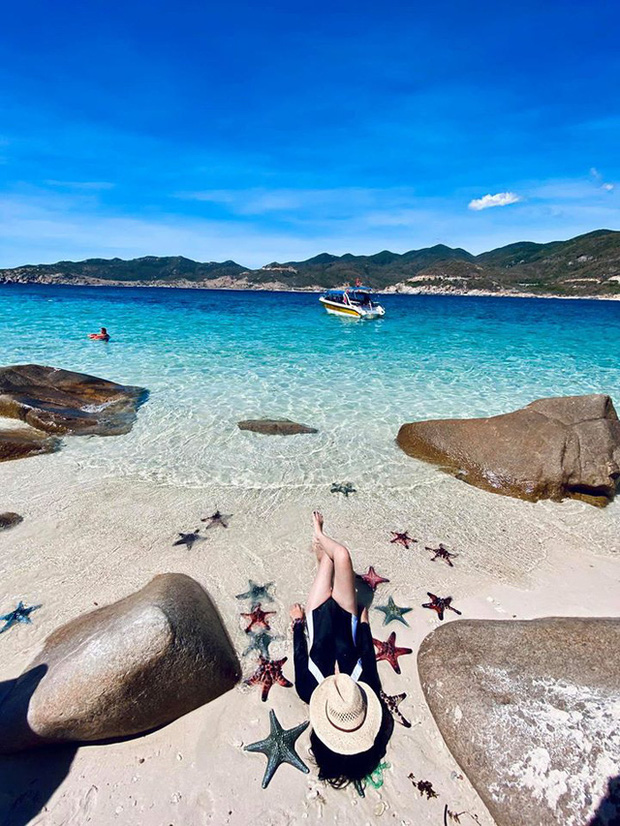 Binh Hung, Nha Trang- Khanh Hoa. Photo by Nam Vo.
Not only famous for the long and crystal beaches, but Nha Tranh also charms visitors with series of famous tourist sites including Vinpearl, Dam Market, Long Son Pagoda, Mountain Church, Nha Trang Oceanography Institute among others, which provide visitors wide ranges of a different experience.
There are four tours leading to the four most famous islands in Nha Trang including Binh Hung, Binh Tien, Binh Ba, and Binh Lap with untouched wilderness scenes and natural beauty that very few people have visited.
Phu Quoc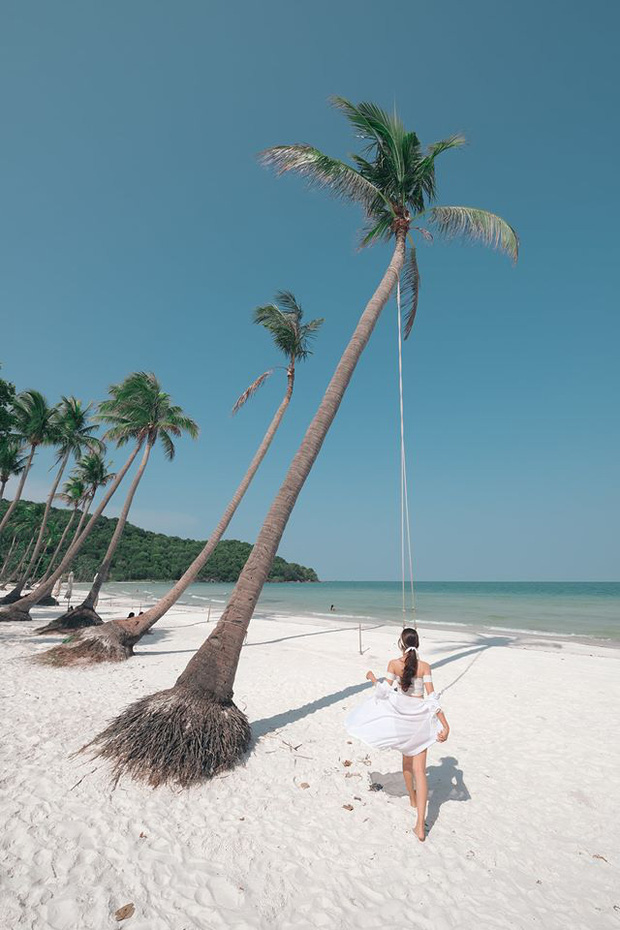 Photo: Yen Nhi.
Phu Quoc is not only alluring with the endless blue color of the sea but also attracts visitors by many unique local specialties such as melaleuca mushroom, coconut herring salad, snail mango salad... After a long time no travel due to COVID-19, Phu Quoc will be a great choice for visitors to unleash the enjoyment of the pure blue water and gaze with the veneration of the colorful ocean world on this beautiful island.