In this season, Moc Chau, an attractive tourist destination lying 200km from Hanoi to the west, becomes extremely attractive and famous for the beautiful white blooming season, which turns the whole plateau into a pristine "paradise".
Na Ka valley, Mu Ni valley, Pa Phach village are ideal sites to enjoy the plum flowers. Especially, Mu Ni plum valley, which is the roof of Moc Chau, has a 25-year-old plum garden with pristine and majestic beauty.
Plum blossom season usually falls from January to February, but due to the weather, this year, the season comes earlier in mid-December and will last through the New Year. This is also an opportunity for visitors to admire the white plum blooming season of the plateau when the pristine white color stretching throughout the valley.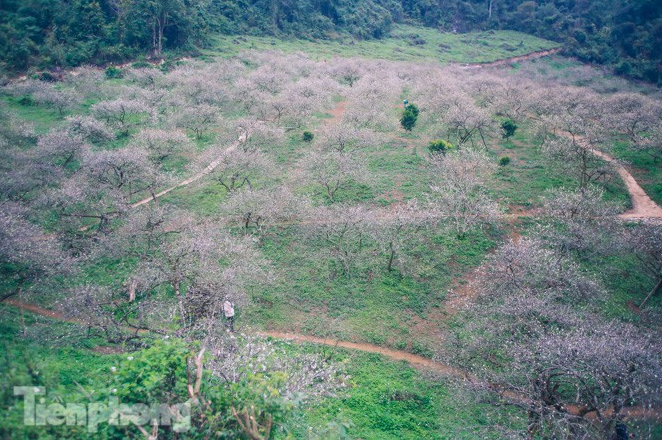 This season, the plum valley of Mu Nui (Moc Chau) looks like a giant white carpet stretching on the rock plateau.(Photo: Tien Phong)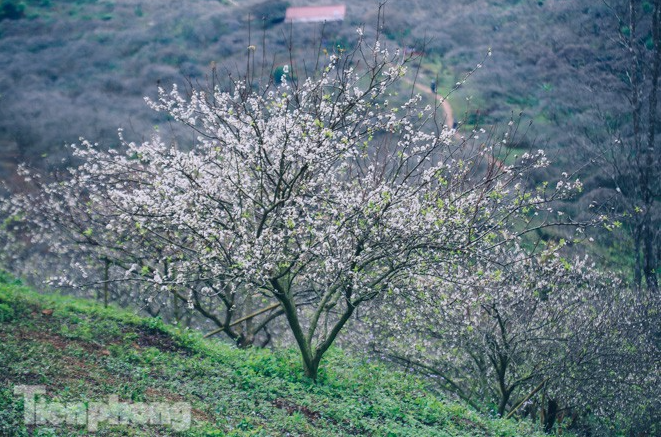 In order to get to Mu Nui, visitors have to travel by motorbike or bicycle on long steep roads. This site lies about 4 km from the town center of Moc Chau. (Photo: Tien Phong)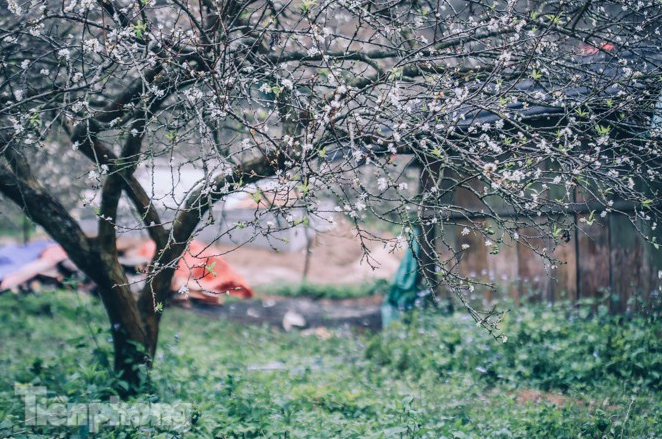 Plum blossom is a characteristic species of Moc Chau Plateau, especially in spring. The flower has a fragile appearance and blooms all over the branches of each tree. (Photo: Tien Phong)
Thousands of plum trees grow in rows, spreading the peaceful and heavenly vibe all over the valley. In this season, the plateau of Moc Chau looks like paradise. (Photo: Tien Phong)
It is known that all plum roots here reach the age of 25. (Photo: Tien Phong)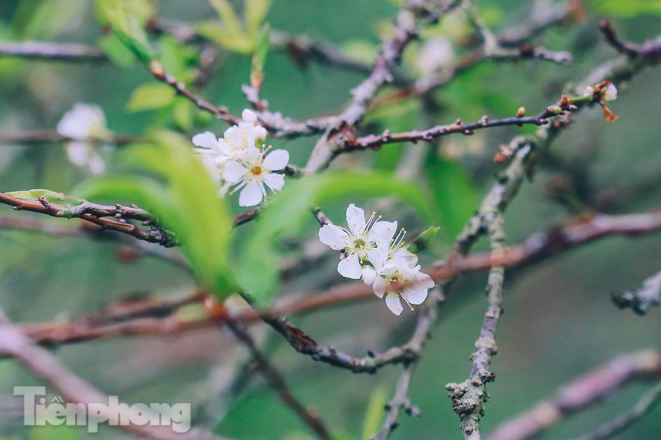 The blooming season lasts for 2-3 weeks. The little white flowers bring true spring beauty to the area and attract crowds of tourists eager to take pictures. (Photo: Tien Phong)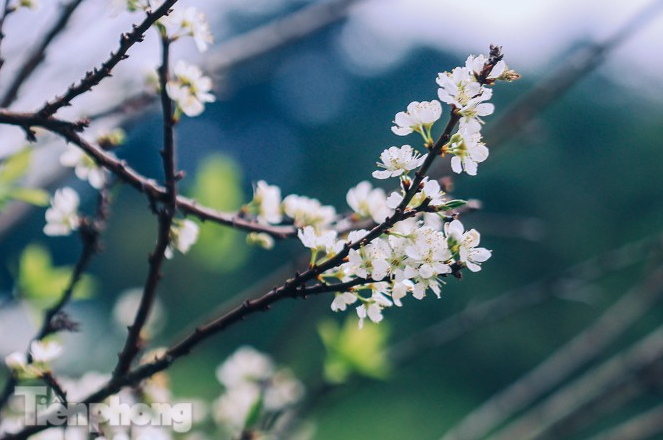 It is possible to say that white plum is a uniquely beautiful flower type that is just found in Moc Chau Plateau, not anywhere else. (Photo: Tien Phong)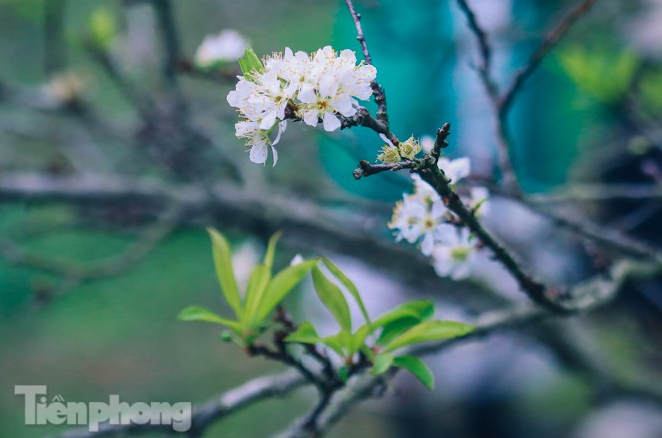 In February, after the plum garden has undergone the coldness of the winter, little cute plum flowers start opening out gradually under the warmth of the spring, creating a romantic and picturesque spectacle among the vast area of mountains and hills. (Photo: Tien Phong)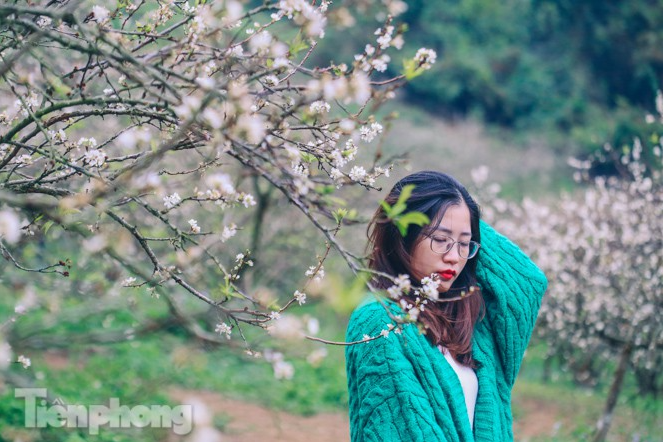 On Moc Chau Plateau, every season brings a different beauty. Spring, the season of plums and apricot blossoms will surely impress many visitors. (Photo: Tien Phong)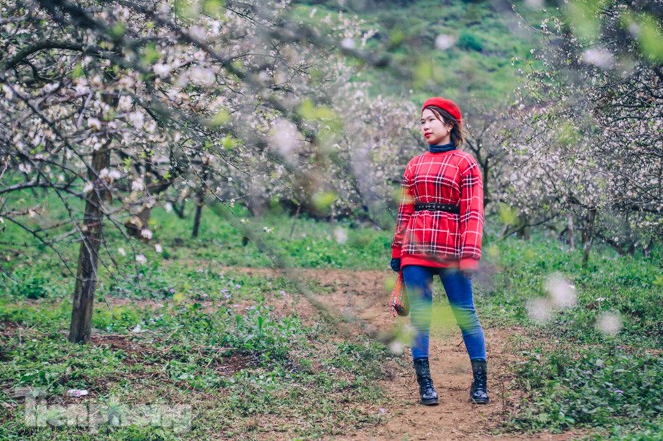 One does not need fancy posing to have great photos beside Moc Chau Plum trees. (Photo: Tien Phong)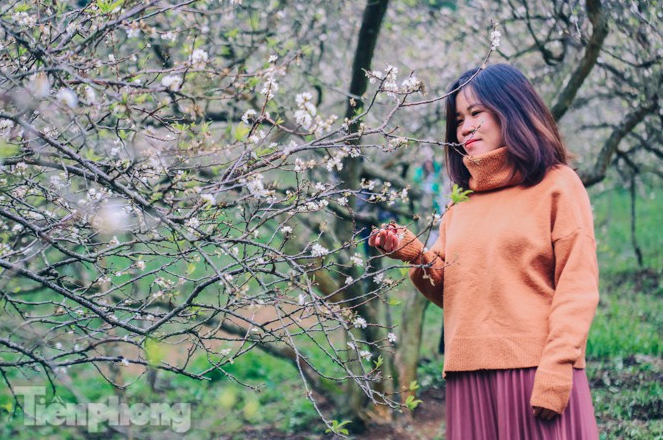 Na Ka plum valley puts on its best white garb when the plum trees blossom. This place draws visitors with its exquisite landscape, fresh mountain air, and juicy plums that can be eaten right off the tree. (Photo: Tien Phong)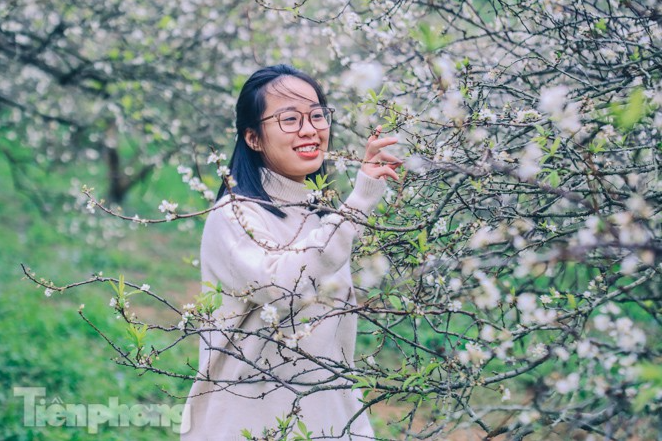 It's best to visit Na Ka plum valley in the late morning or early afternoon. The early morning fog obscures everything until about 9 am, while the sun goes down quickly in the afternoon, taking with it the light needed for perfect photographs. (Photo: Tien Phong)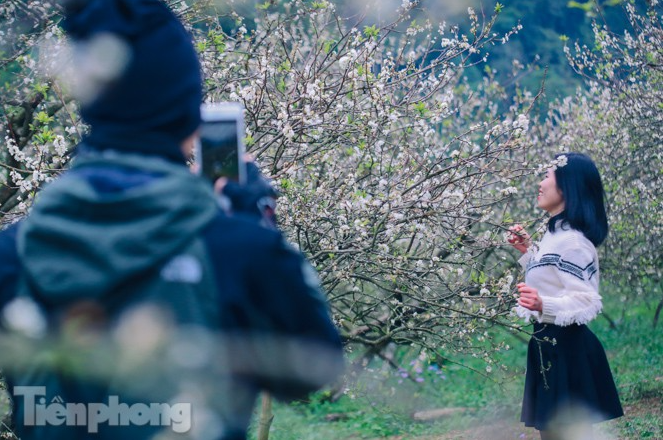 The peak periods are after the traditional Lunar New Year festival when the plum trees blossom and in the harvest season between March and May. (Photo: Tien Phong)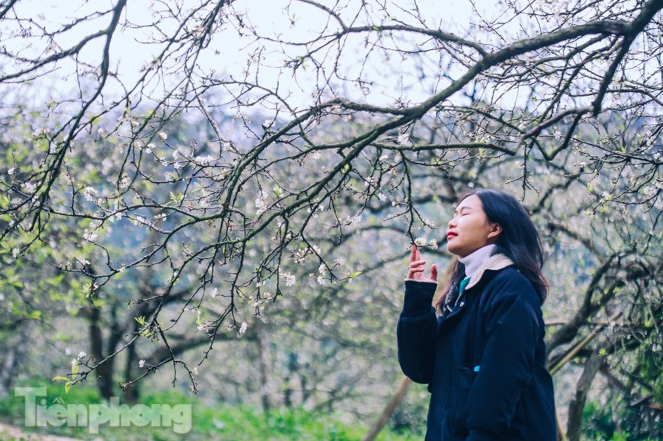 From the middle of January to the end of February, plum blossoms clothe the entire Na Ka valley in white, which is gradually dyed shades of plum until mid-April, when the harvest season offers visitors the experience of picking and tasting juicy plums fresh off the tree. (Photo: Tien Phong)
Valerie Mai