Poetic golden rice season in Muong Hoa Valley
When fall begins towards the end of August and start of September, Muong Hoa Valley in Lao Cai Province is dyed in the golden hue of ripening rice terraced fields.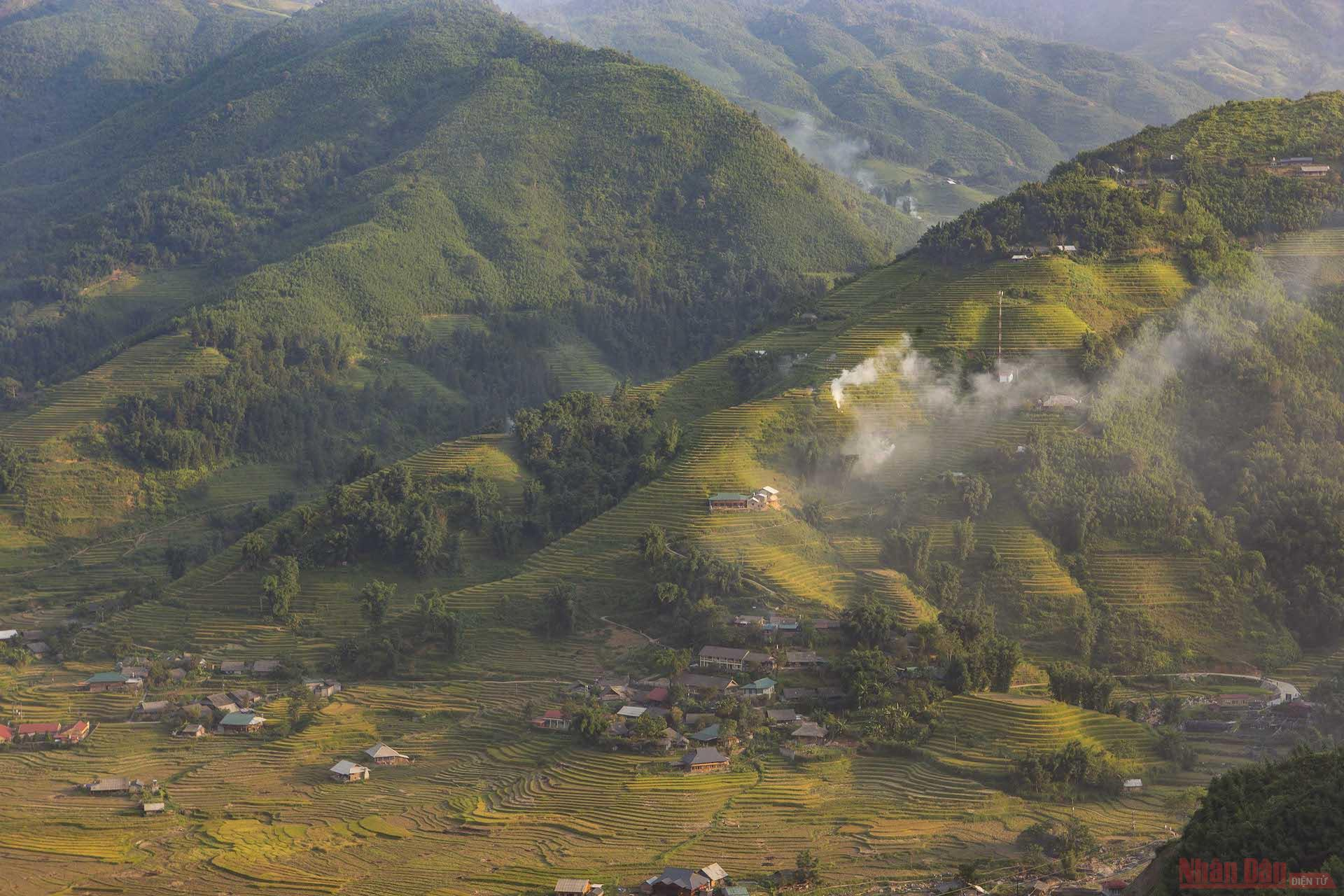 Photo: Nhan Dan
On the way from Sa Pa town to Muong Hoa stream, visitors will have the chance to admire the romantic scenery of glorious ripening terraced fields under the sunshine along the slopes of Y Linh Ho, Lao Chai, Ta Van village, according to Nhan Dan Newspaper.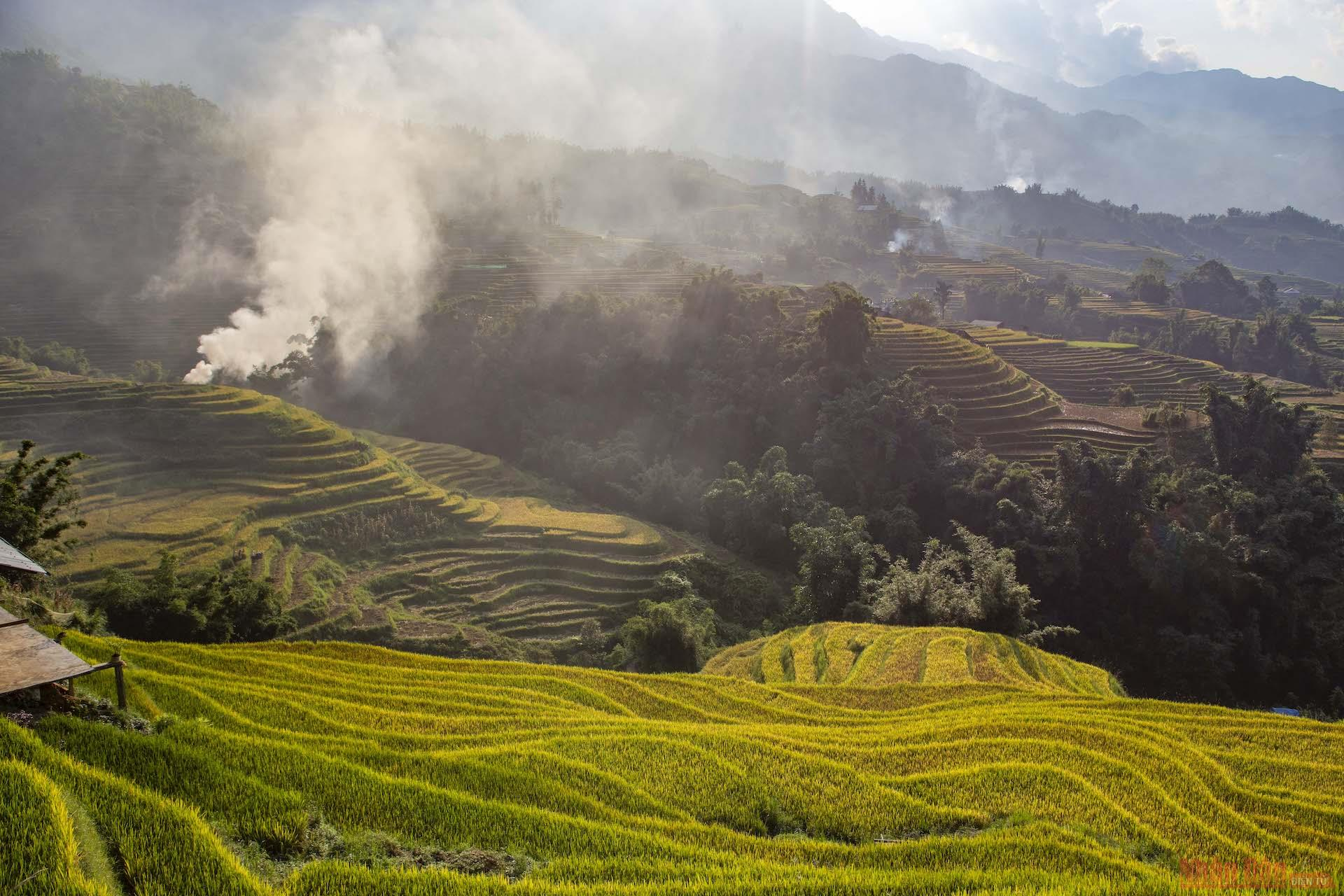 One can also indulge in the rice- harvesting season with the locals Photo: Nhan Dan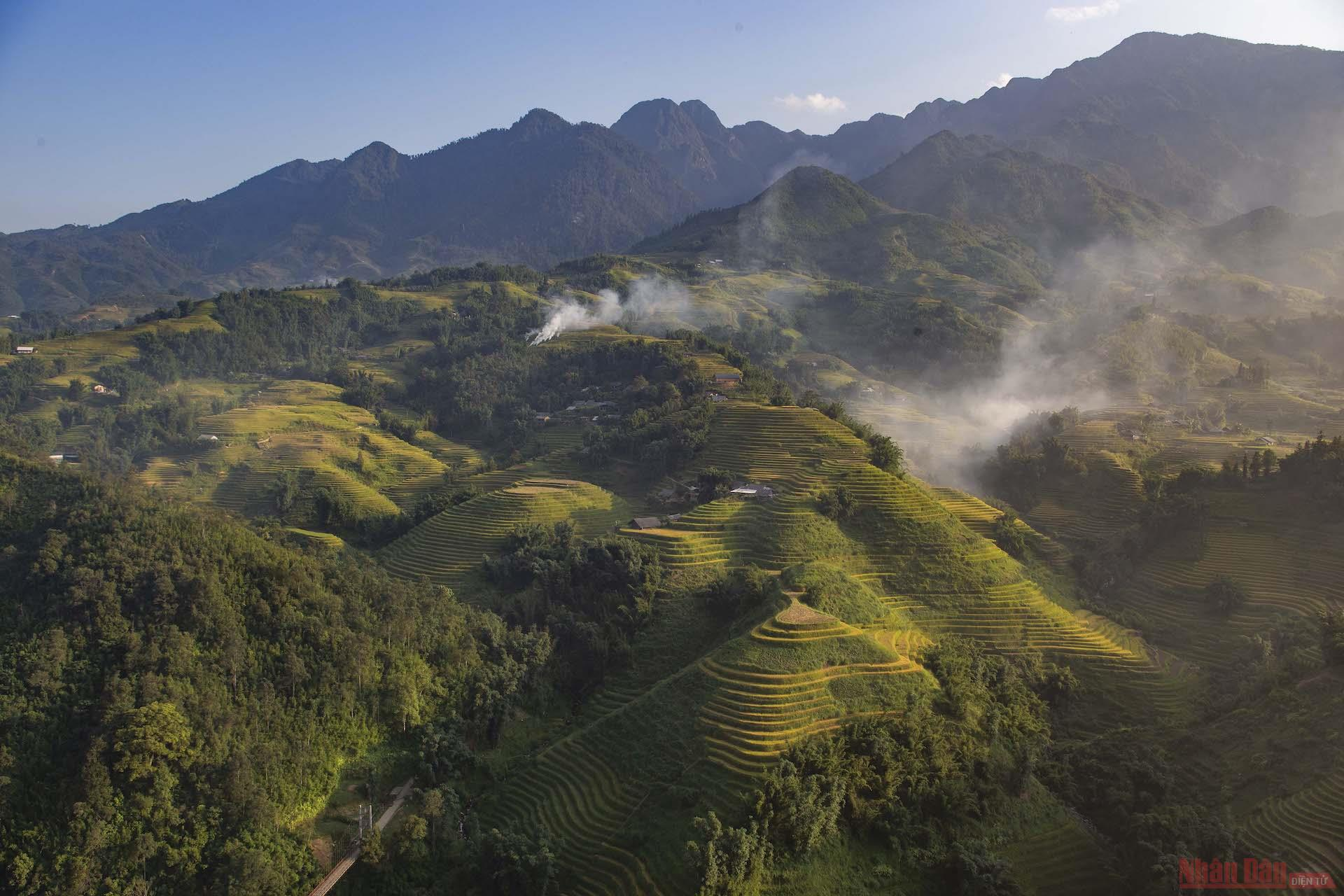 Photo: Nhan Dan
The serene vista of the terraced field valley at Y Linh Ho village. The valley remains untouched beauty without much exploitation from human hands. It is the rugged mountainous terrain that forms imposing terraced fields making it a top destination among tourists when traveling Sa Pa.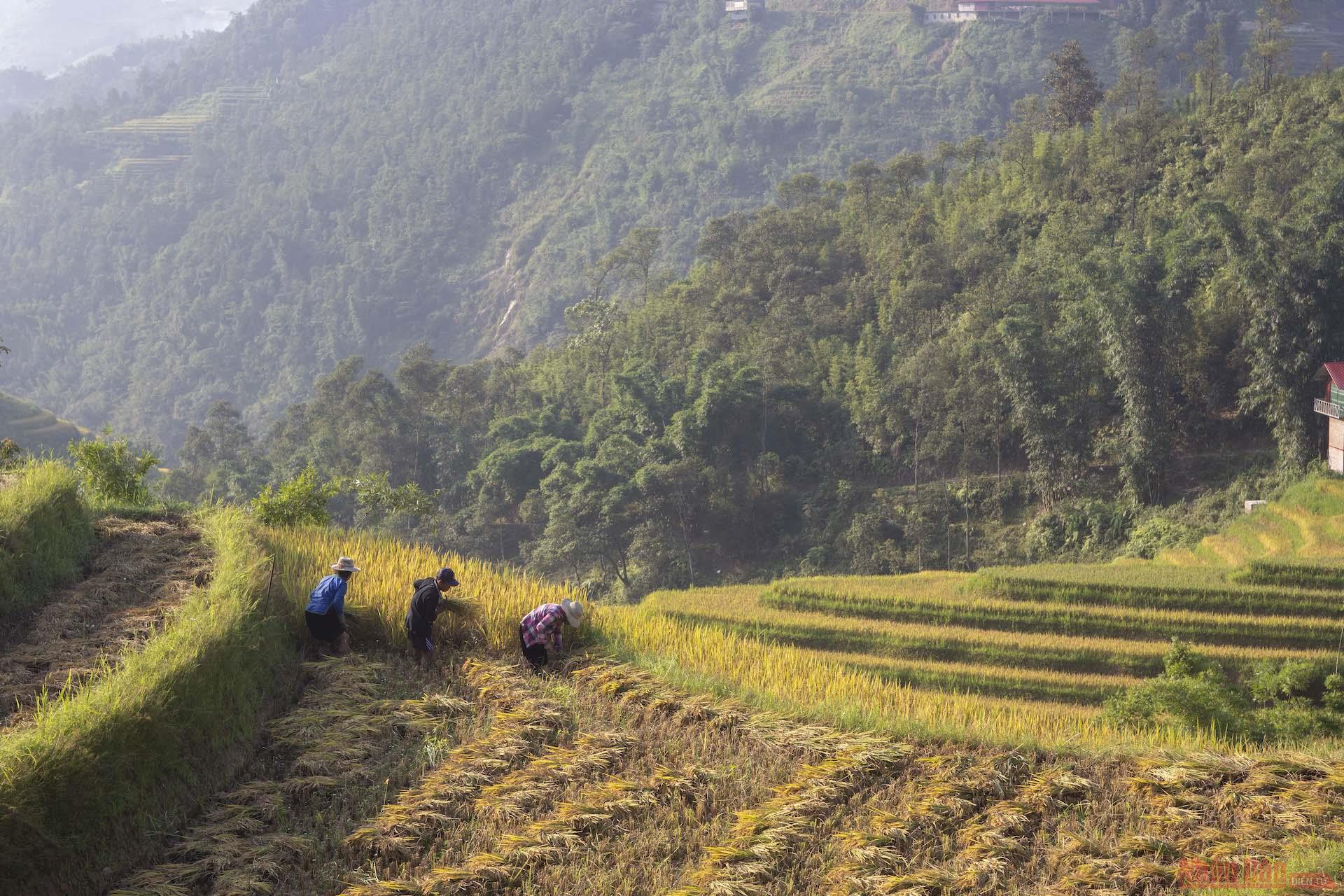 The locals of Y Linh Ho Village harvest rice Photo: Nhan Dan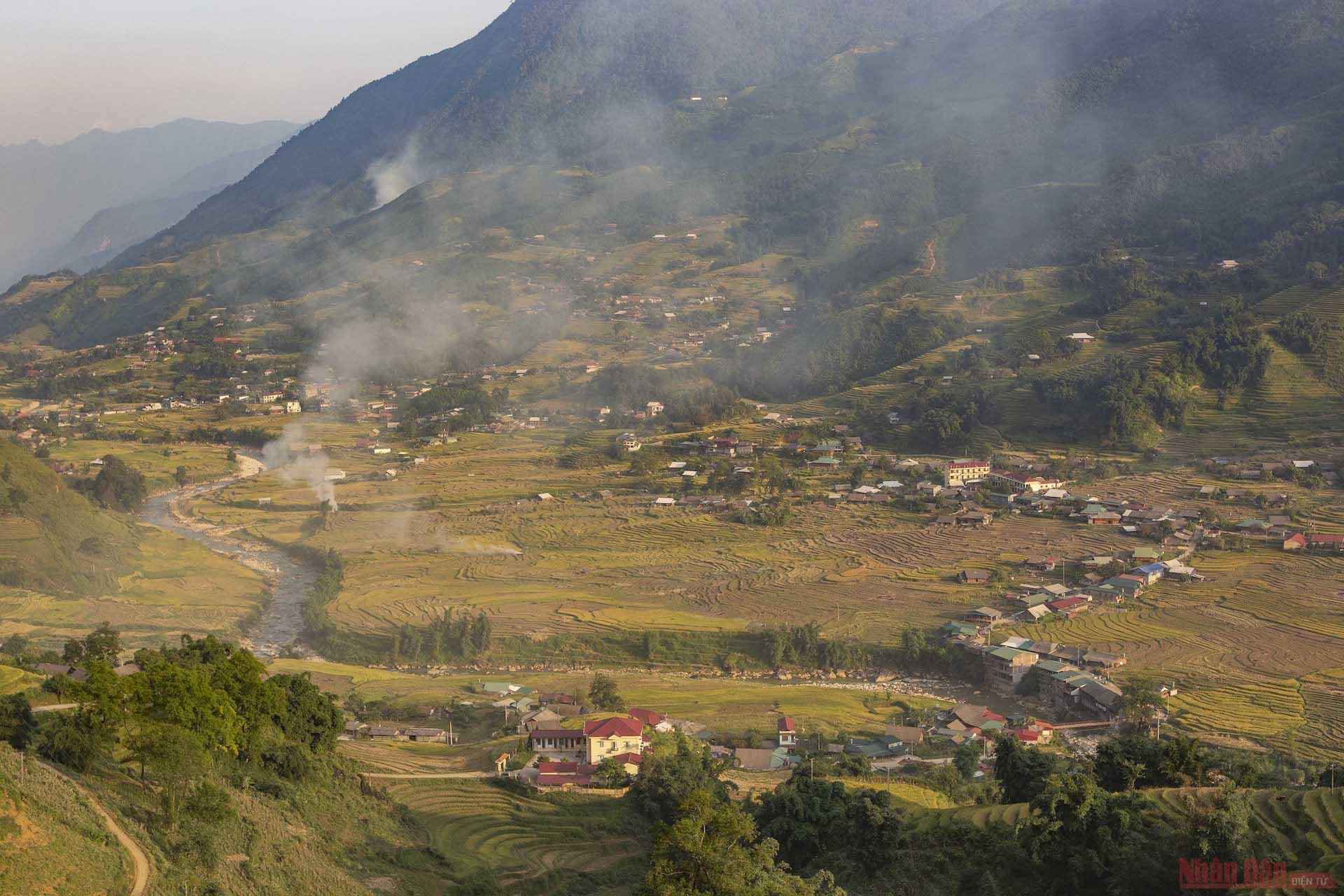 The magnificent scenery of Lao Chai Village seen from the provincial road 152. Photo: Nhan Dan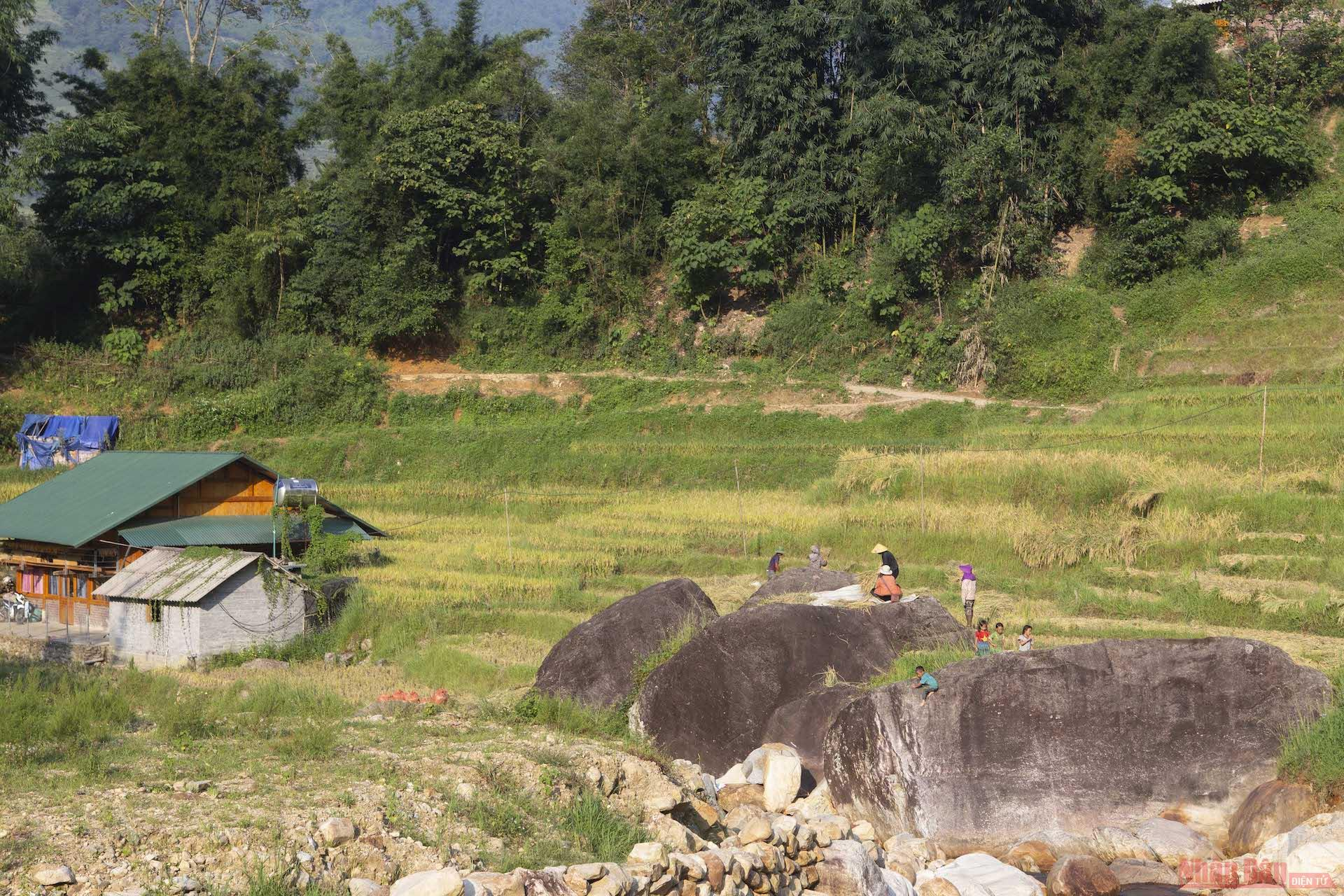 Photo: Nhan Dan
The paths skirting the mountain ranges are the ideal places to contemplate the ripening terraced fields and enjoy their delicate fragrance.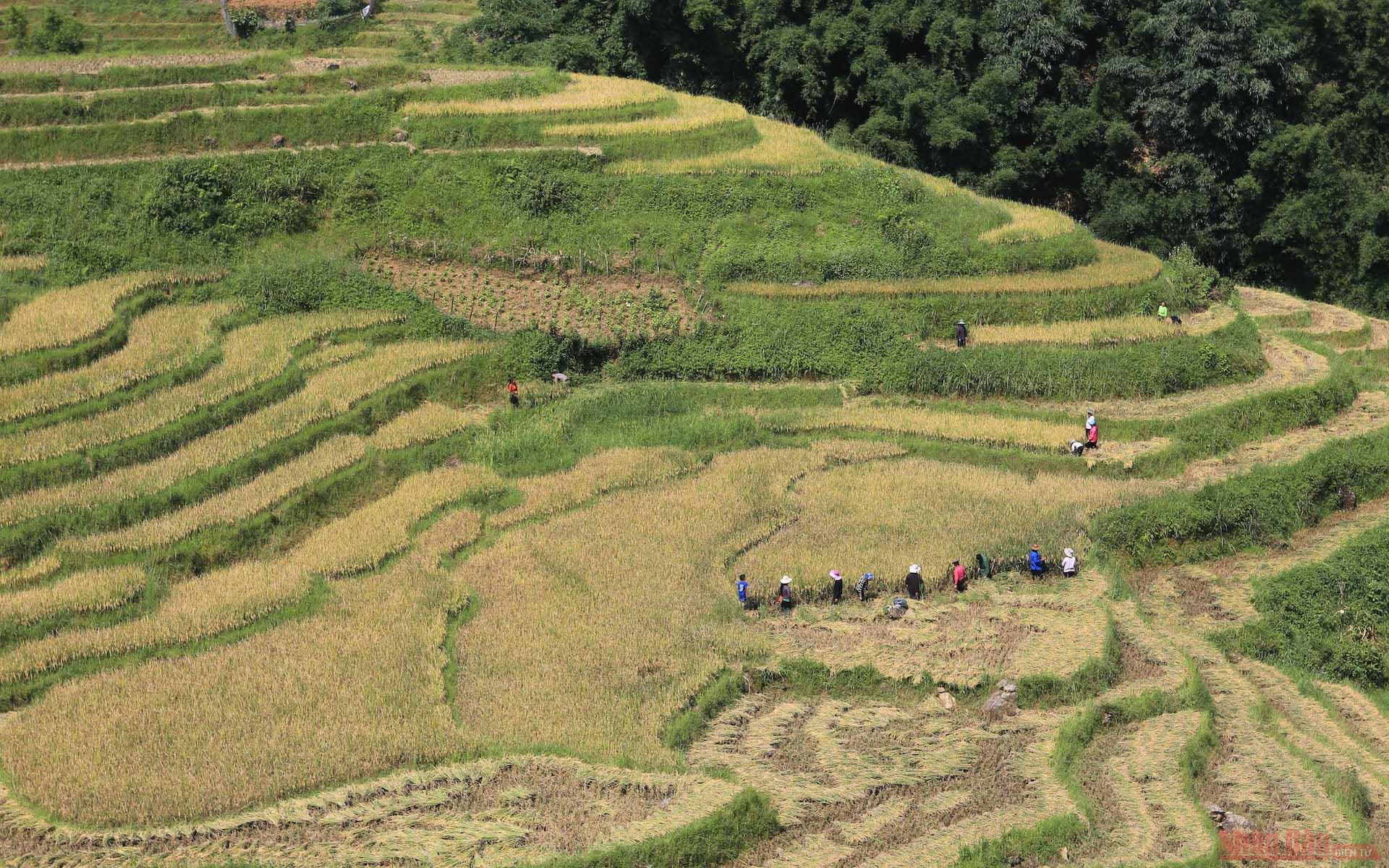 Lao Chai people are harvesting rice along the way from Y Linh Ho to Lao Chai. Photo: Nhan Dan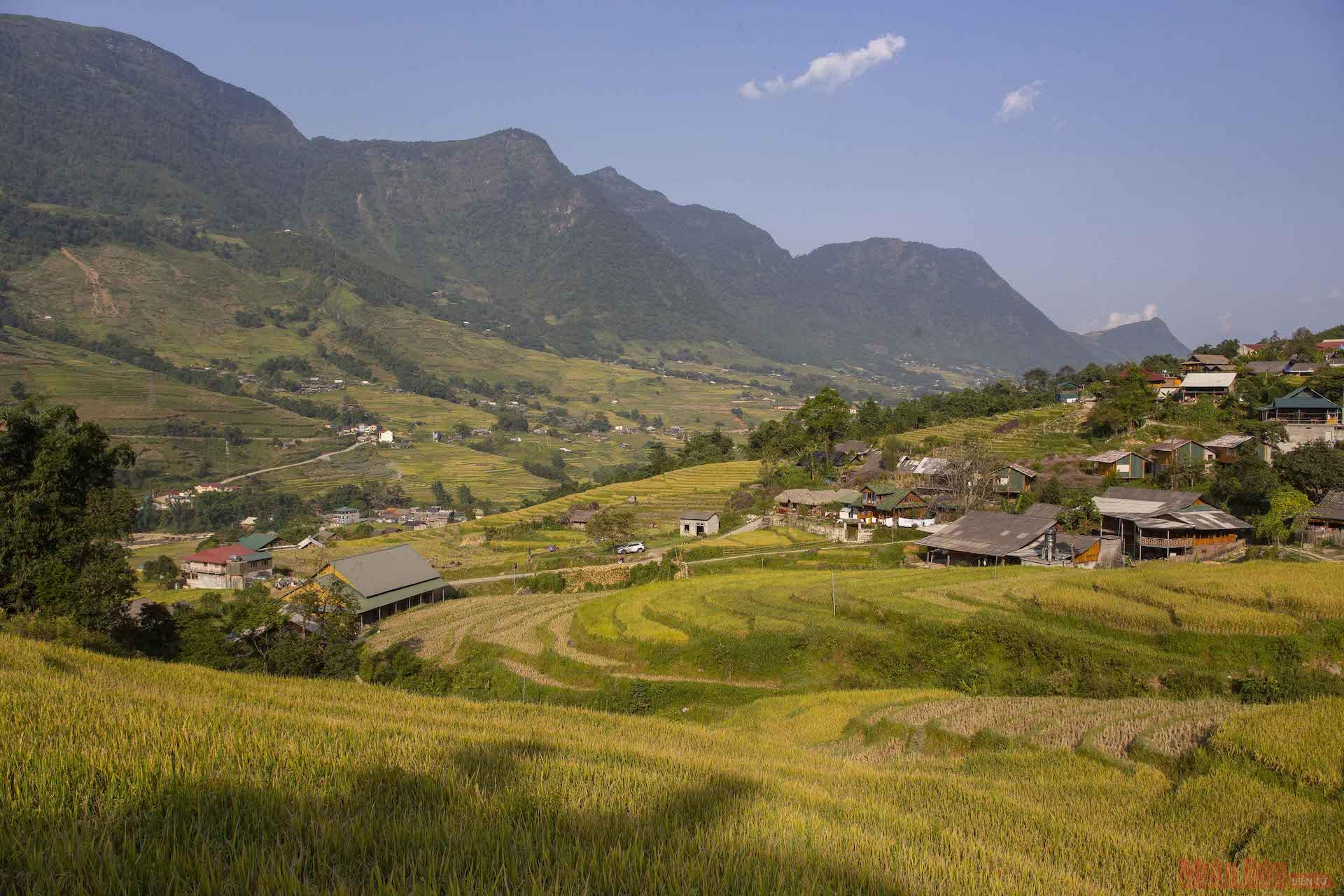 A spectacular Ta Van village in golden rice season. Photo: Nhan Dan
Tourists can stroll along the roads meandering amidst the immense rice fields to thoroughly enjoy the bustling vibe at harvesting season.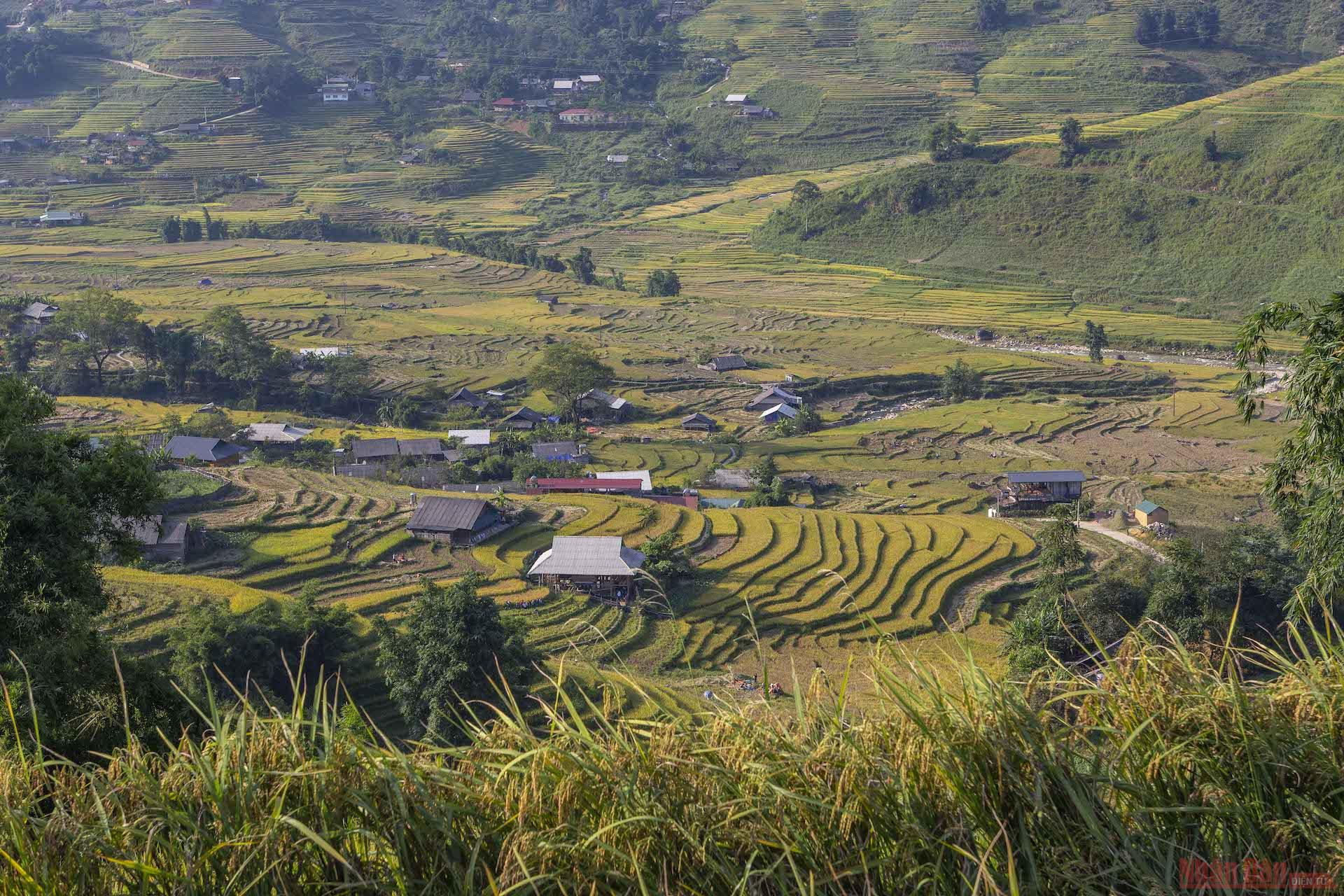 Photo: Nhan Dan
The locals often reap rice in the early morning to avoid the heat. In the afternoon, they burn straw to clear the fields for the next crop.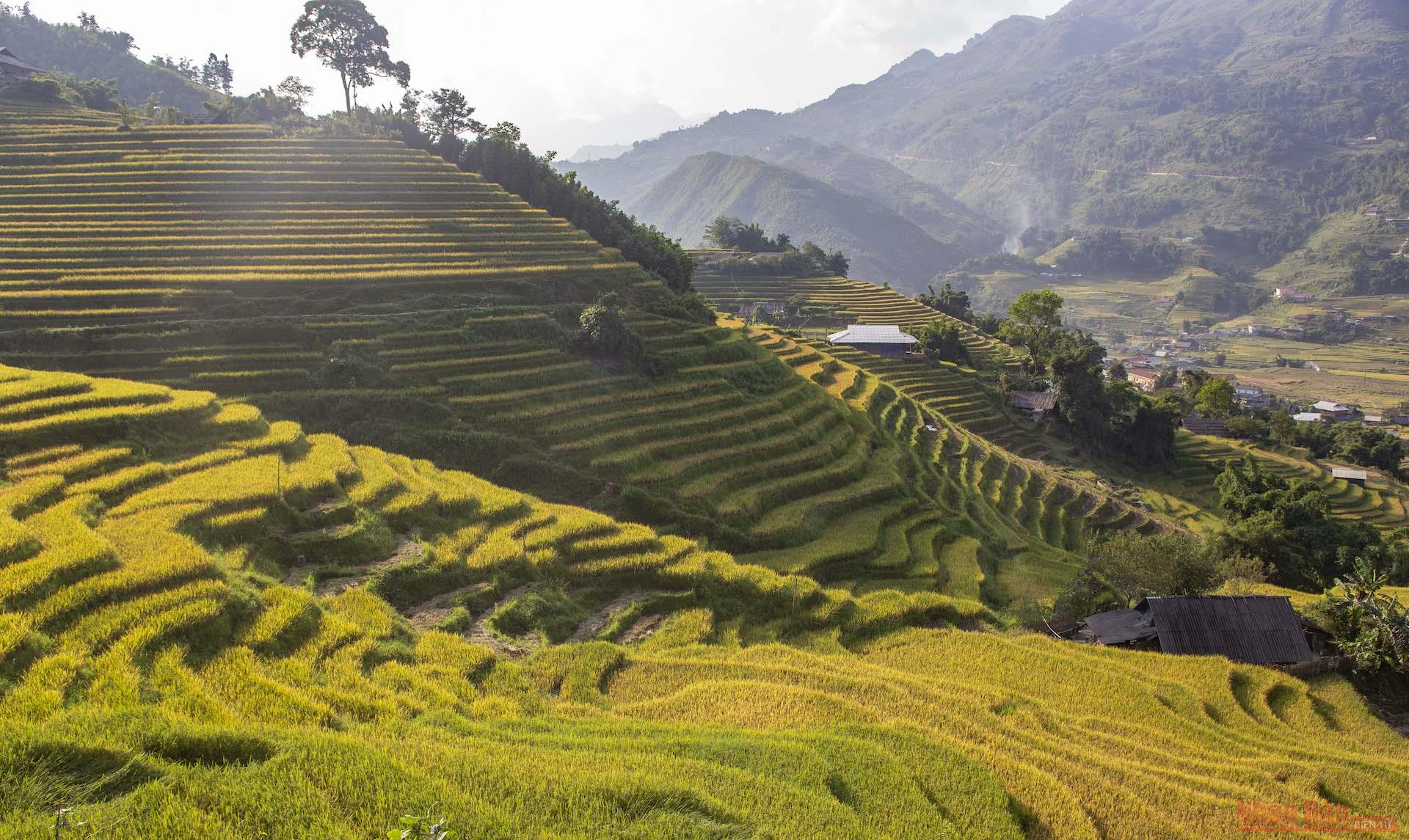 The terraced fields in Ta Van are bathed in the sunshine. Photo: Nhan Dan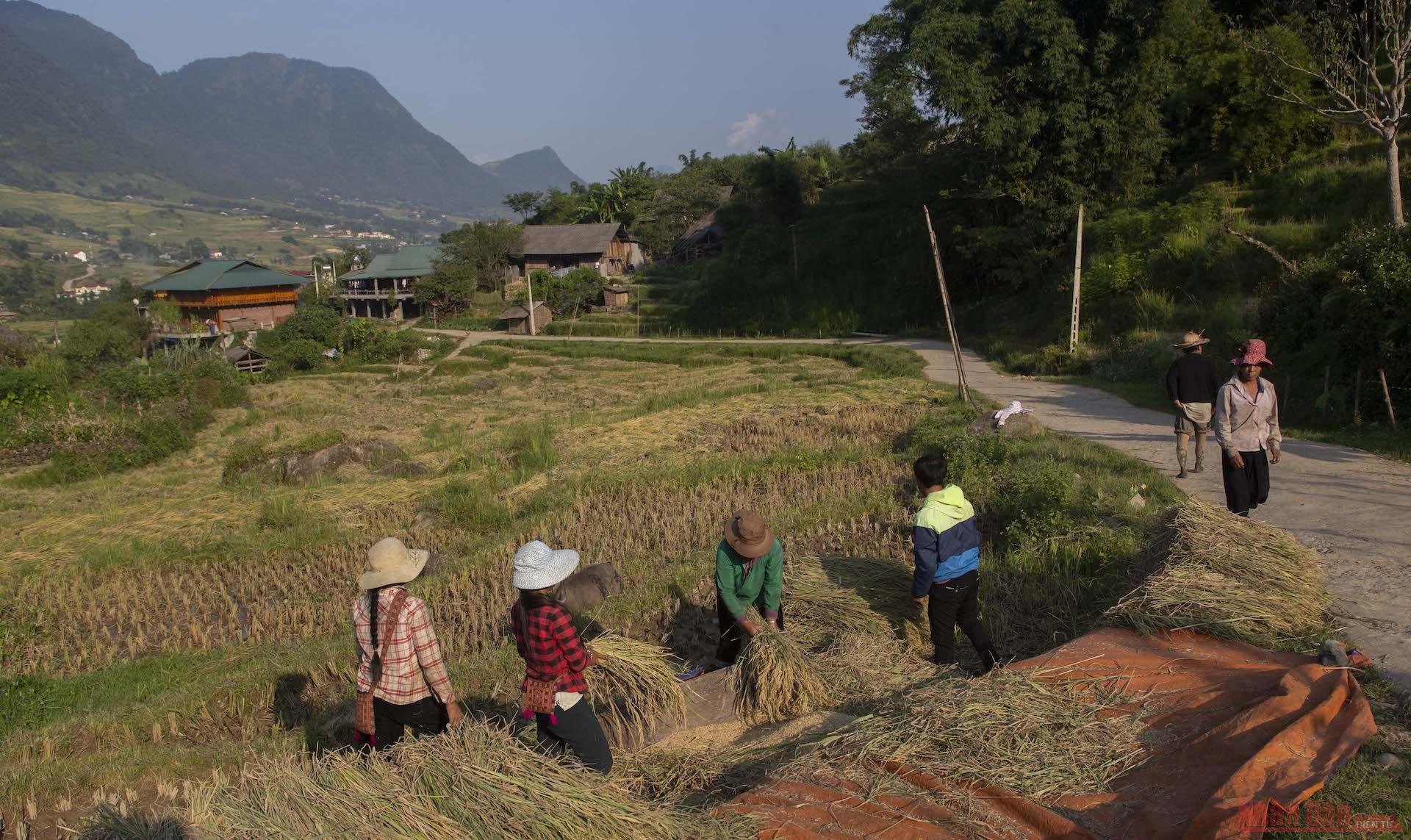 People harvest and thresh right at the fields Photo: Nhan Dan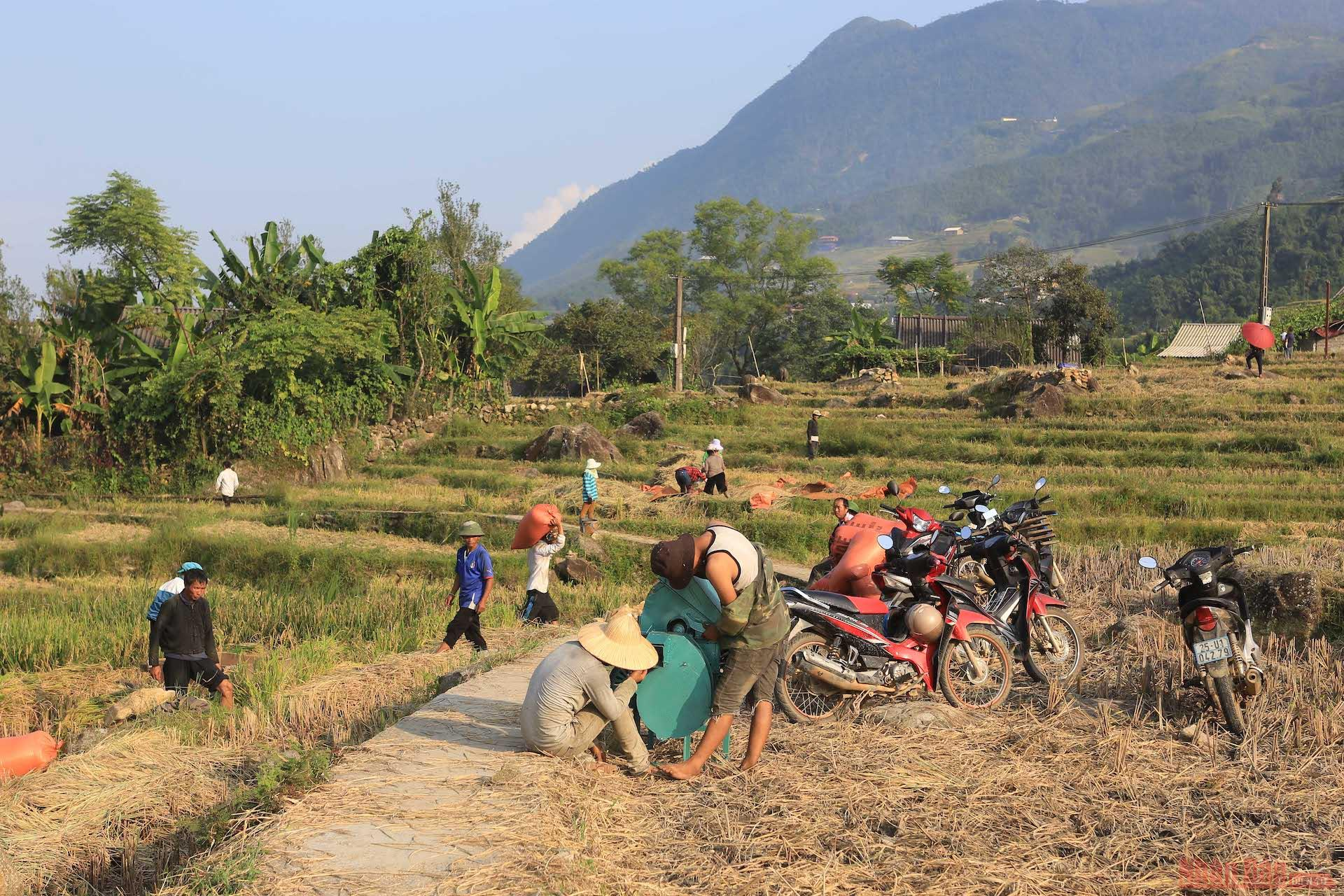 The enthusiastic and bustling working atmosphere. Photo: Nhan Dan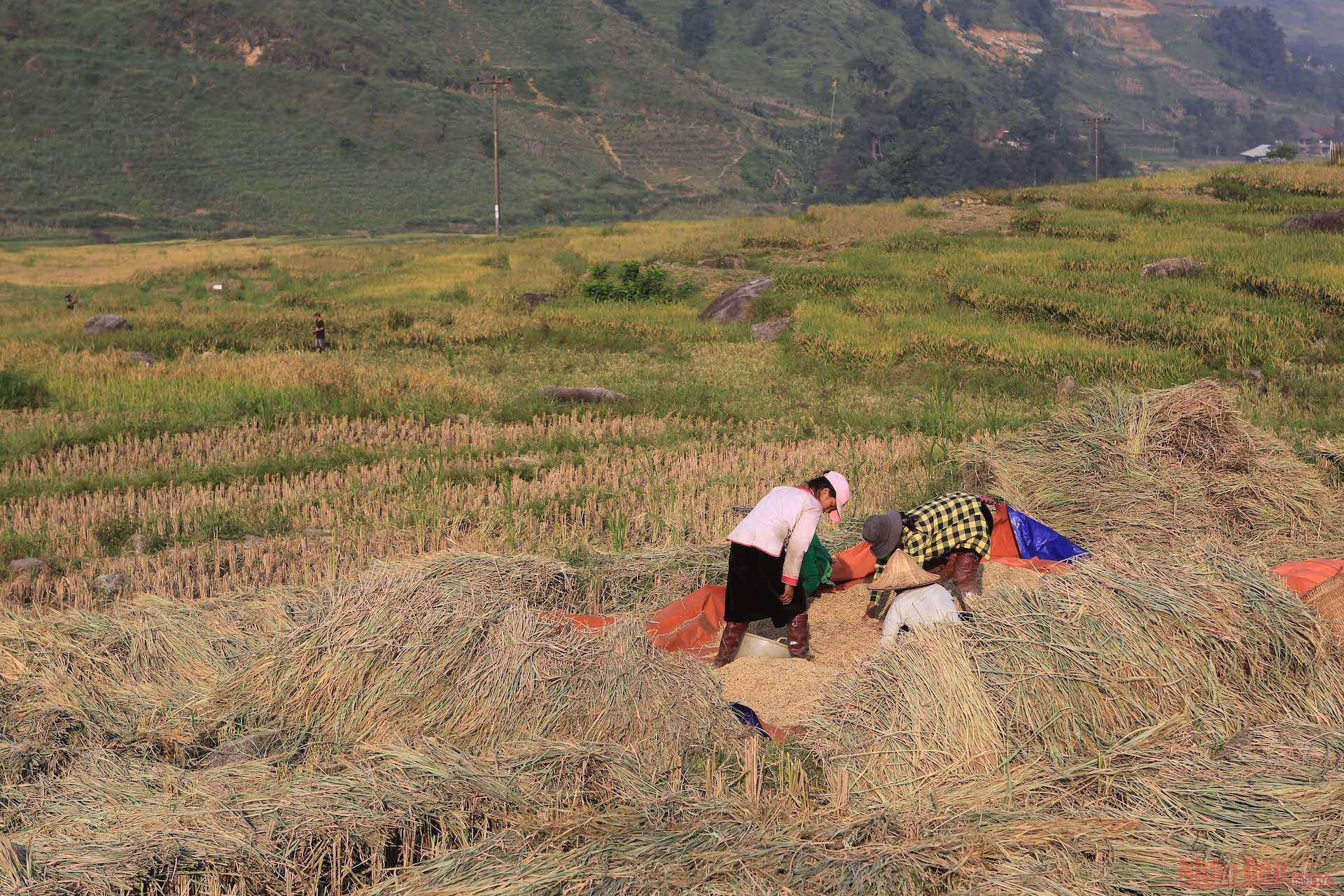 People put rice in the sacks and then transport them home by motorbike. Photo: Nhan Dan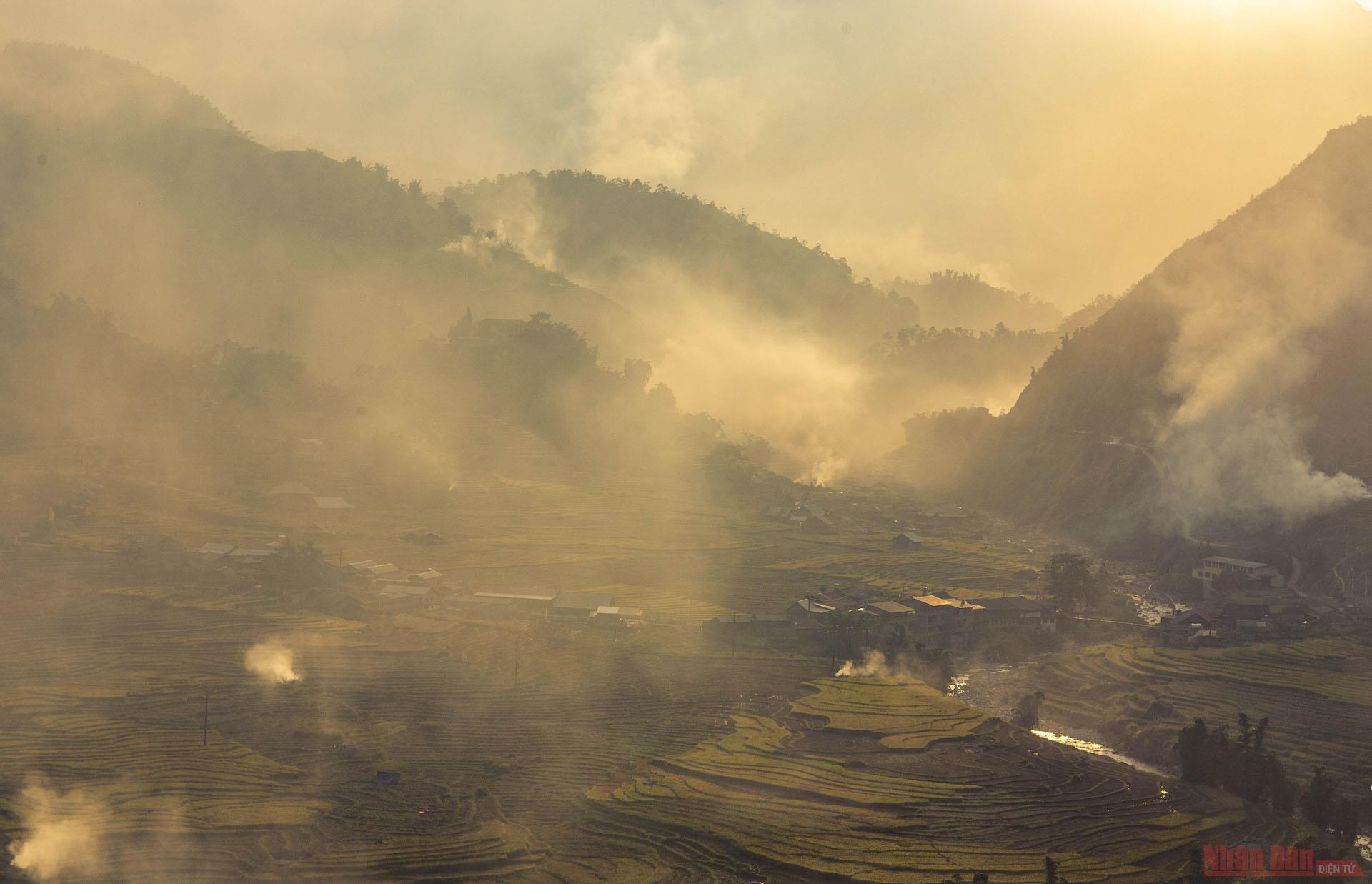 Photo: Nhan Dan
The sunset moment is also the best time to admire the bucolic beauty of terraced fields. The sunset descends, the whole valley is shrouded in the mist resembling the fairyland beauty.